In August 2017 we set off on our "Socceroos in Japan" tour, which saw us spend six nights in Tokyo.
Japan had always been a country we'd wanted to visit, but had never had the chance. But when it was announced that the Socceroos were drawn into a World Cup Qualifying group with Japan, it was time to make the trip a reality.
We booked our flights, managing to get a business class flight through frequent flyer points, then booked the tour through The Fanatics (who we'd used for the 2010 and 2014 World Cup's).
The Fanatics were great. They organised our hotel, the match tickets and some excursions such as a Tokyo bus tour and a day trip to Mt Fuji.
Shinjuku was the area we stayed in, which was a happening area with plenty of nightlife. We stayed at the Hotel Gracery, which has a giant Godzilla at the top of the building. Pretty cool indeed!
Socceroos vs Japan
The highlight of the trip was without doubt the Socceroos vs Japan match at Saitama Stadium.
We may have lost the match 2-0, but it will go down as one of the best nights we have had on any adventure so far.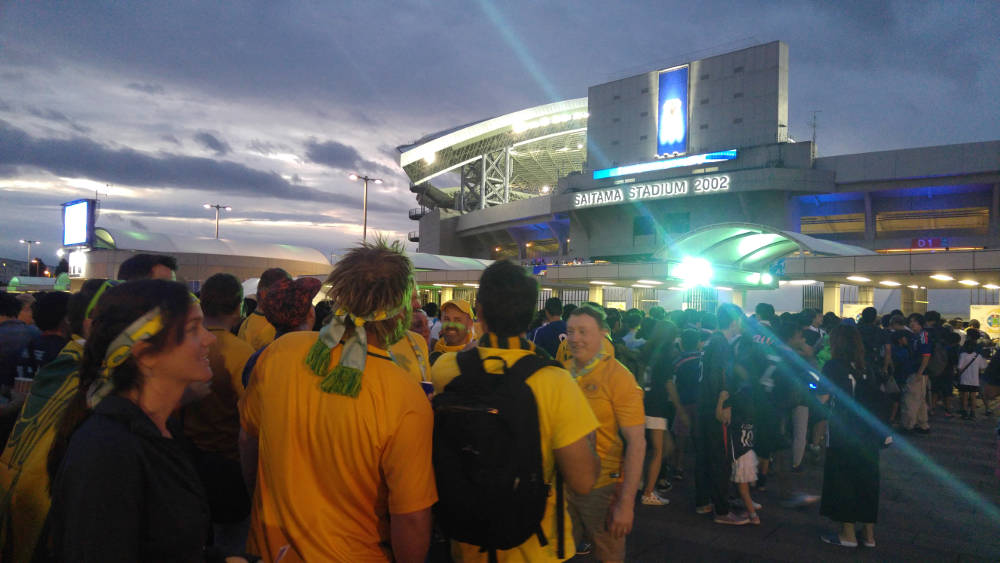 The atmosphere was electric, we were sat with a bunch of Aussies who were very vocal, and we spent the majority of the night chatting with the people in front of us.
After the match we were celebrating with the victorious Japanese fans, getting in photos and giving them high fives and attempting to speak Japanese.
It really was an awesome night and one we will not forget in a hurry. (the bus trip, however, was forgettable…)
Mt Fuji Day Tour
One of our travel bucket list entries was to visit Mt Fuji. We can now tick that off.
Well, kinda. We only made it to the base and didn't get long to spend down there as part of our tour, so Mt Fuji is been re-added to our bucket list, this time to climb to the top.
The tour was fantastic. We were with our new friends in a bus and saw spectacular views of the mountain, thanks to it being a sunny day with no mist or clouds.
We also took a ferry along Lake Ashie out to the cable cars on Mt Hakone for spectacular 360-degree views of the region.
On the tour we were also given a traditional Japanese lunch which was adorable.
During the bus journey we had a tour guide giving us information along the way. All in all, it was a great day and a highlight of the tour.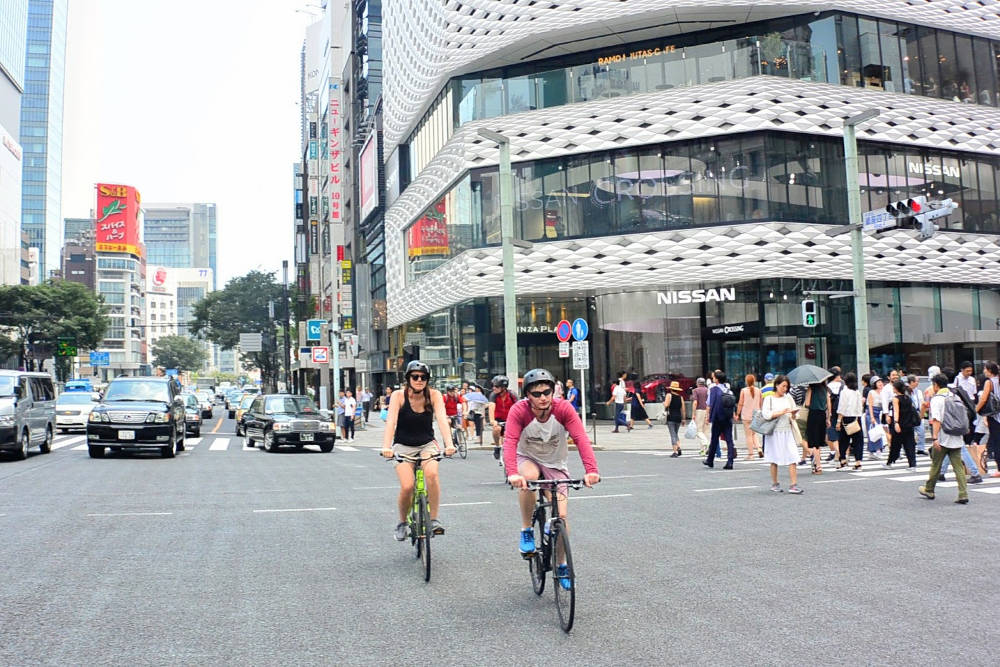 Tokyo Bike Tour
Another highlight came on our second day when we did an 8-hour bike tour around Tokyo.
In total we did roughly 30 kilometres for the day and our tour guide, Gak, was one of the nicest guys we had ever met, and very knowledgeable.
Throughout the journey we stopped at around 12 destinations, including a trip to a supermarket where we grabbed a lunch box.
Highlights of the bike tour was visiting the top of Tokyo Government Towers, riding through busy intersections, visiting some shrines and the Imperial Palace.
We did the tour with two other Aussies who were over for the Socceroos games. They were good blokes who we shared some laughs with.
Day By Day Adventures
Tokyo Photos