Our next three nights were a stint at both Parkes and Bathurst. The original plan was to spend 3 nights in Bathurst, but by a stroke of unfortunate luck, the Bathurst car race was on unbeknown to us. The place was completely sold out!
So instead, we decided to stop in Parkes for a night and then spend two nights in Bathurst instead. Parkes is where The Dish was filmed so it turned out to be a blessing in disguise.
Sunday, Oct 8th – (Day 185)
PARKES – As usual, we were awoken by loud kids this morning, so it was another early wakeup this morning. We were very pleased to be leaving this place as it was one of the worst parks on this trip so far.
On the way out we planned to go to the farmers market, but we couldn't find it anywhere which was weird. So we just decided to hit the road to Parkes, which was only an hours drive.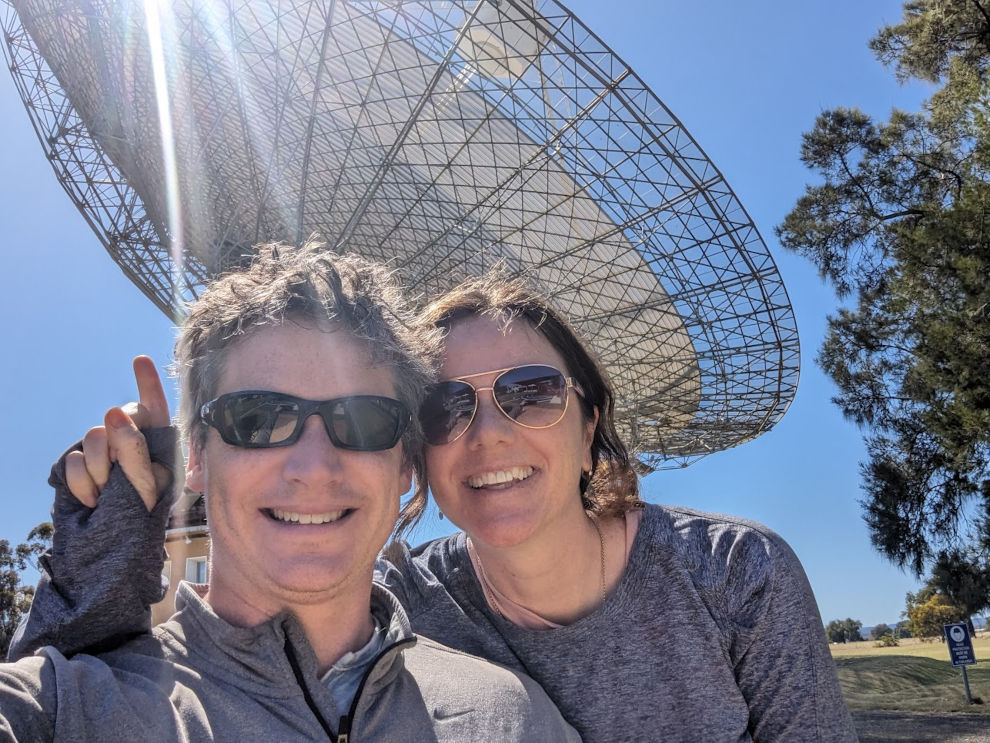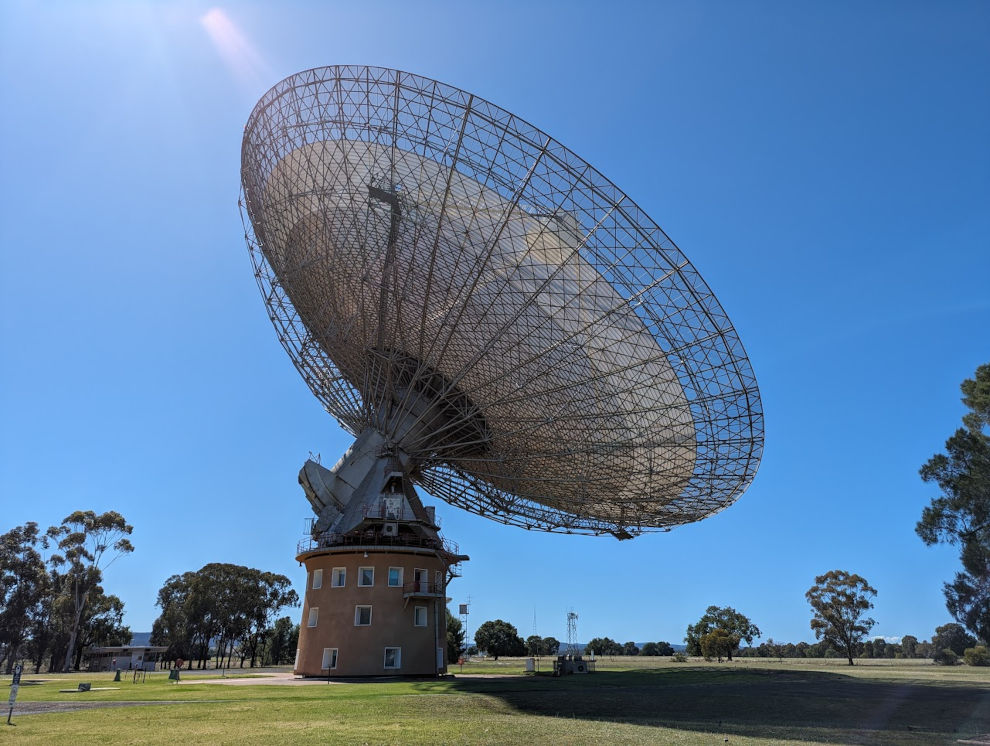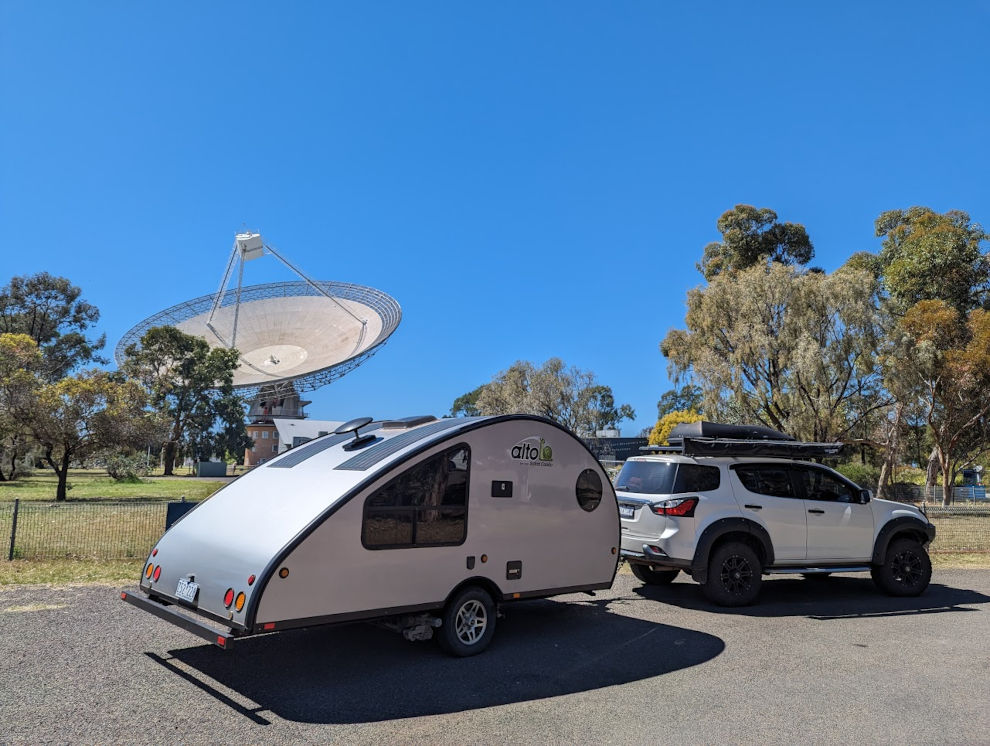 Along the way we continued our audiobook The Banskia House Escape. This book is actually really good and we're enjoying it so far.
Before heading into Parkes, we stopped at The Dish for a look. It hasn't change since the movie was filmed! We weren't able to go inside, but we got a great view of it, plus the museum was good fun.
We were lucky to be there when they were turning it around, so got to see it in action. In the end we spent an hour or so here, before hitting the road again.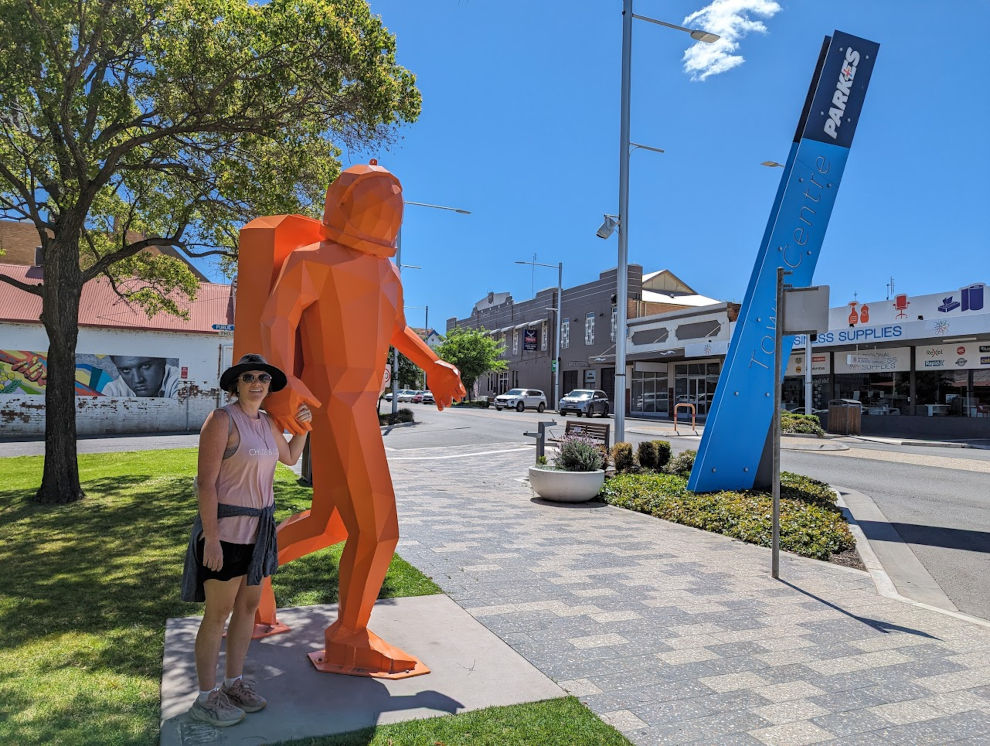 Our park was only 15 minutes away and was a nice drive in. We decided to stay at The Showgrounds because it was much cheaper, plus we wanted to remain hooked up so we could drive away quickly in the morning. We found a lovely little spot at the back of the park under a tree.
Then we went for a walk into town to find some lunch. The walk into town was about 25 minutes and we went up and down the main street, deciding to stop at Woolworths to grab some picnic stuff.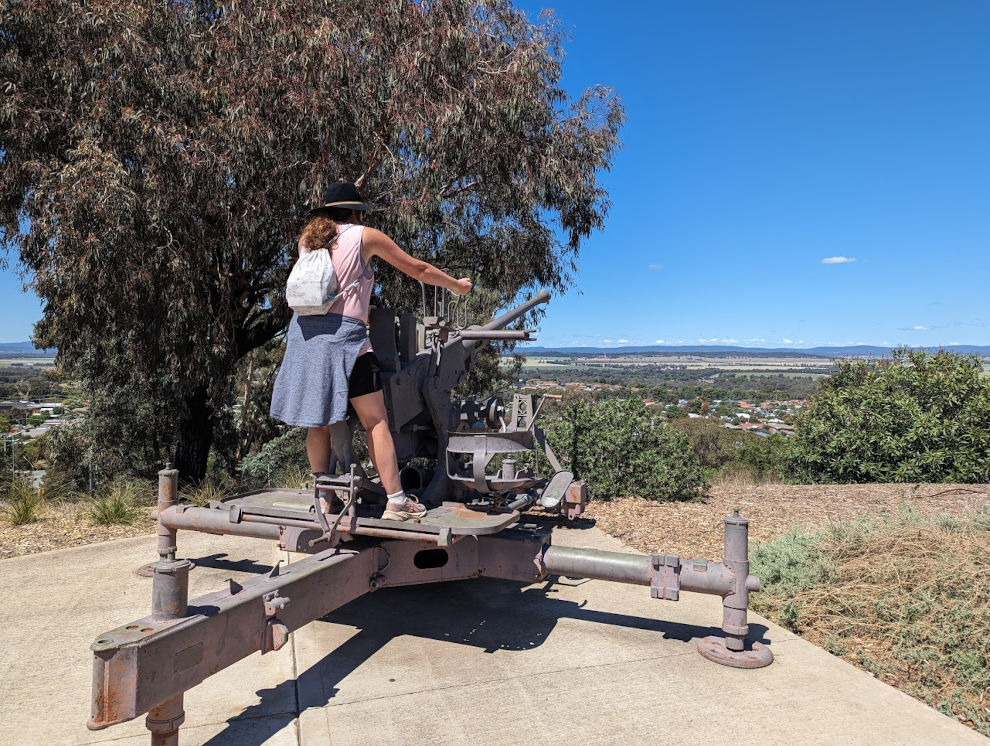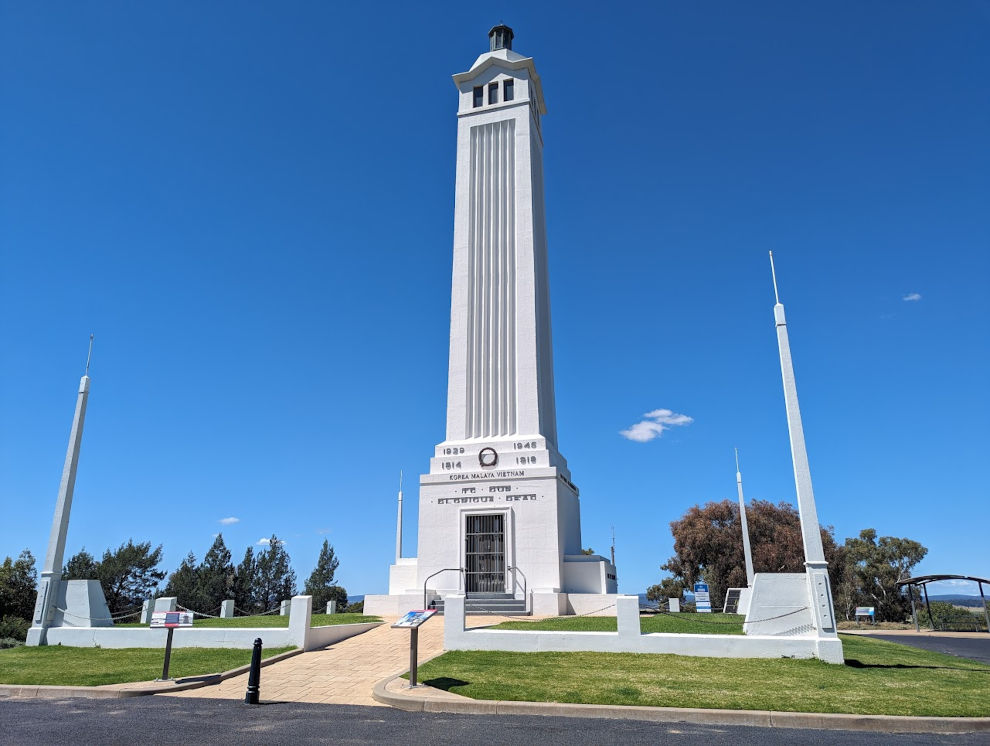 Next stop was Memorial Lookout which was a World War I & II memorial that also gave nice views of Parkes. We had our picnic here and by now were pretty tired, so walked back to the park.
We spent the rest of the afternoon and night being super lazy and watching four straight episodes of Love Is Blind. This season is pretty crap, but is still good for drama. About half way through we got a pizza delivered from Dominoes.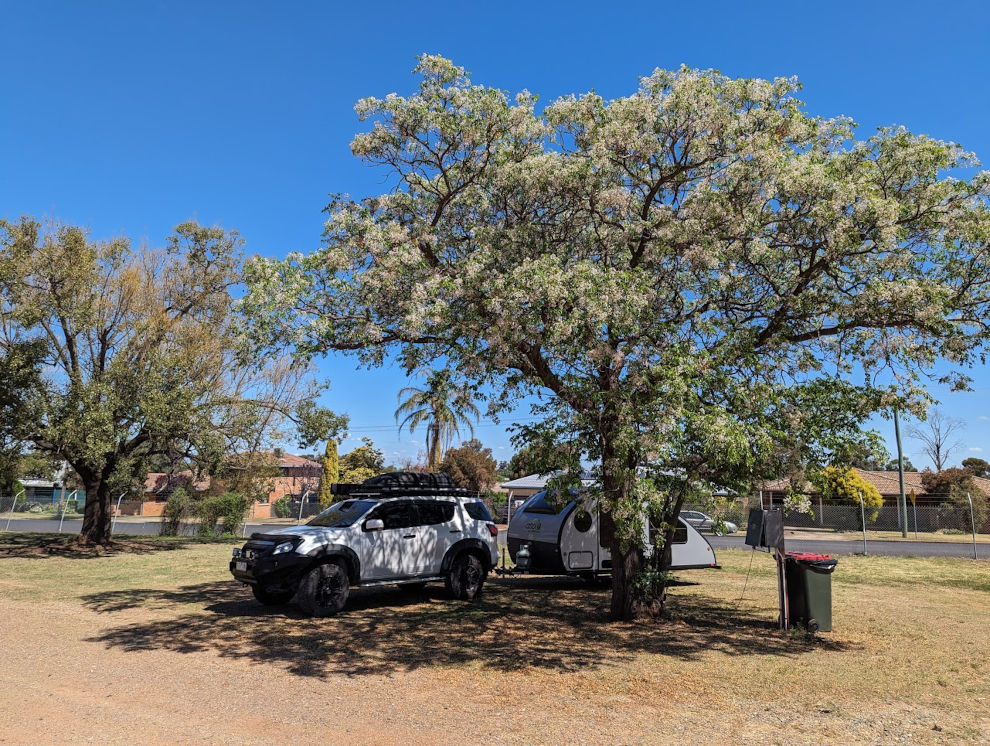 All in all, a good day of both exercise and being lazy! Tomorrow we are off to Bathurst.
Monday, Oct 9th – (Day 186)
BATHURST – The showgrounds caravan park here in Parkes was fairly empty and we had no one near us, so you'd expect we wouldn't hear any kids waking us up for once.
Wrong! Turns out we were across the road from a kindergarten, so like usual we were awoken early by kids. You just can't escape it!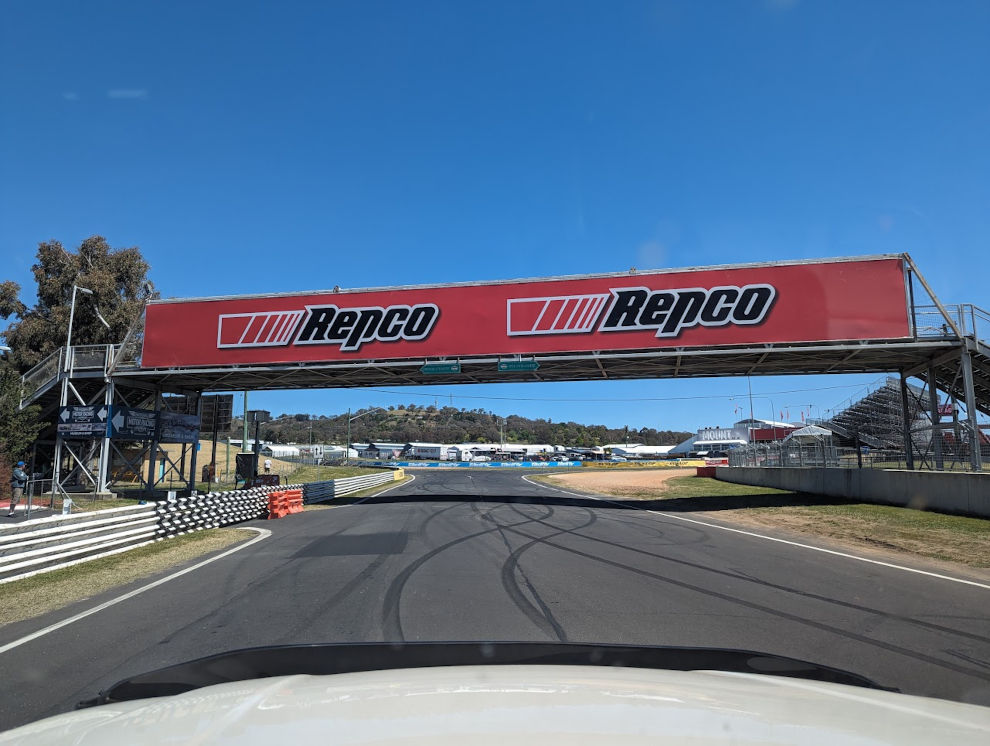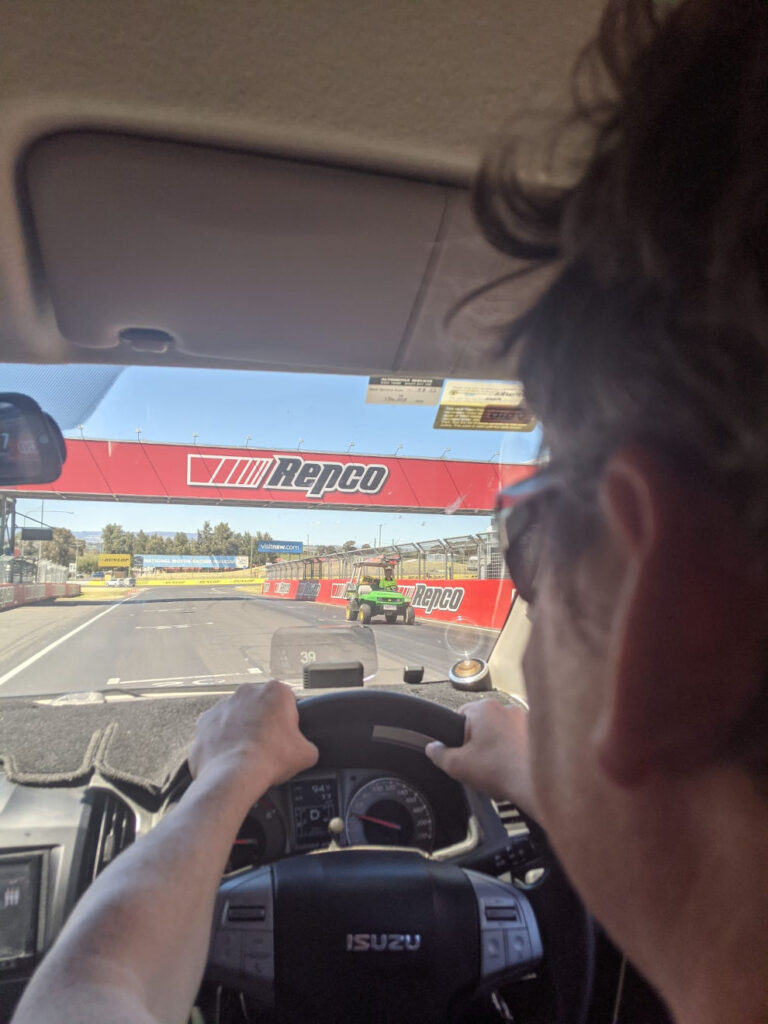 Given we didn't unhook the caravan last night, it was super quick to pack up and hit the road this morning. We were on the road by 9:30am and today was a 2 hour drive, so not too bad.
We continued our audiobook and we're getting very invested in it now. There can't be long left in it now, maybe we might finish it in the next trip perhaps?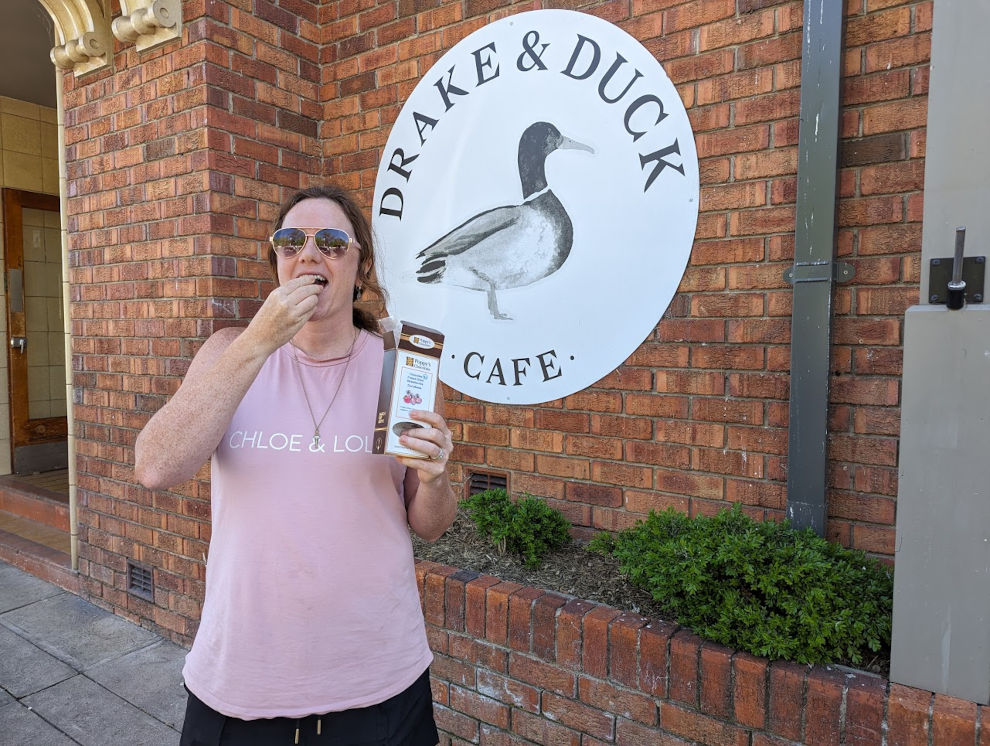 It was about midday when we got into Bathurst so we setup quickly and went into town for a drive around and a look around for something to eat. After a long walk up and down the street, we found a nice little bakery selling quiches.
Then we continued our walk and found a local chocolate stop, so stocked up on some sweets.
For the rest of the afternoon we stayed at the Oxford Pub having some beer and playing games. Adam spoke with Geoff about potentially playing for team WA again at the basketball carnival, it looks like it is gonna be a goer!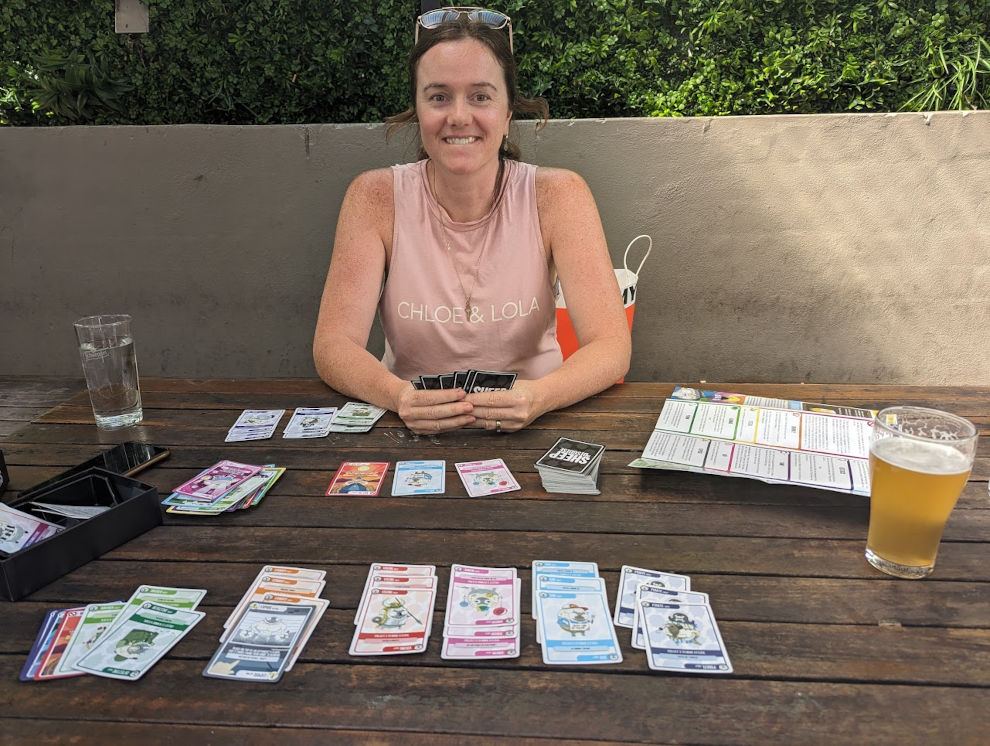 Later on we played some games with the gang again for the first time in a while online, then finished the evening watching the next episode of Billions.
Tuesday, Oct 10th – (Day 187)
Today was about as lazy a day as you'll get. With no kids to wake us up (finally!) we were able to get a sleep in.
Then the rest of the morning was spent lounging around at the park. This park isn't too bad, we had a bit of shade for once and it was nice and clean.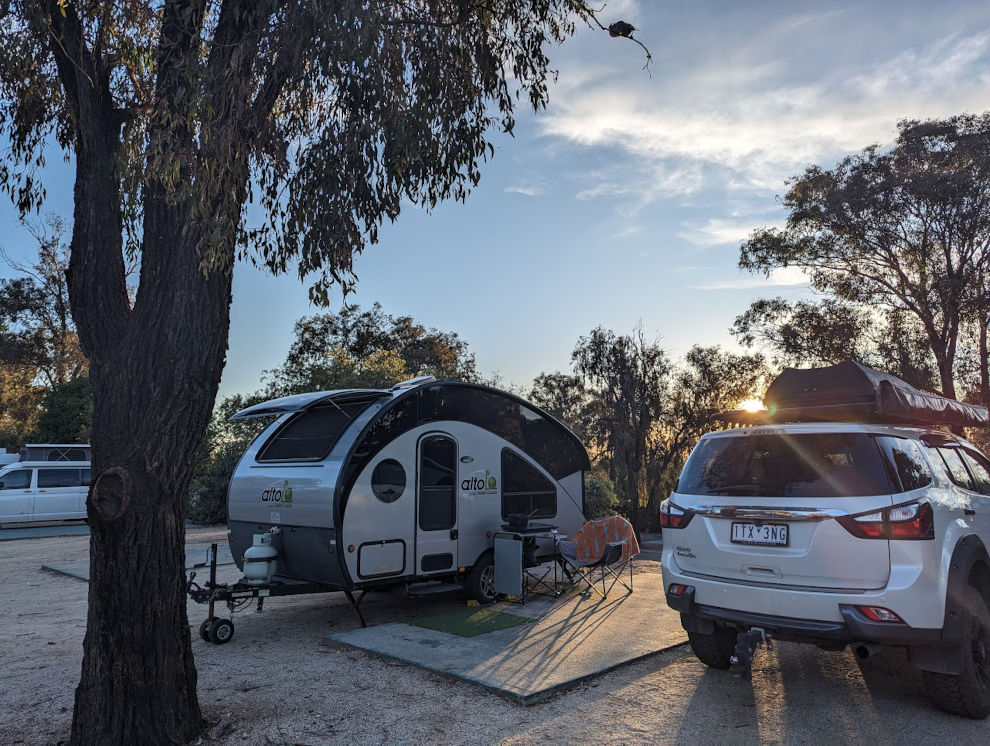 After lunch we decided to go into the town again and walk up and down the main street, pretty much the same thing yesterday.
We went through a few games shops and got ourselves a Boost Juice, then decided to call it a day and go back to the park.
And that as it, our quick trip through Parkes and Bathurst over, and tomorrow onwards to Goulburn for 3 nights.
The night was finished watching episode 9 of Billions and it was a cracker of an episode. The best of the season so far and reminiscent of the early seasons.