To say we have discovered North America is an understatement. Well, the United States and Canada anyway.
We first went to the North America in April 2012 for what was our honeymoon, visiting the United States and Canada for about 10 weeks in total.
The trip was designed around the Kentucky Derby and included a killer road trip from San Francisco to Miami.
Four years later we were lucky enough to get back to the United States, this time for the ultimate road trip. After lots of planning, we managed to design a road trip that would go through all 48 lower states, as well as visits to Alaska and Hawaii.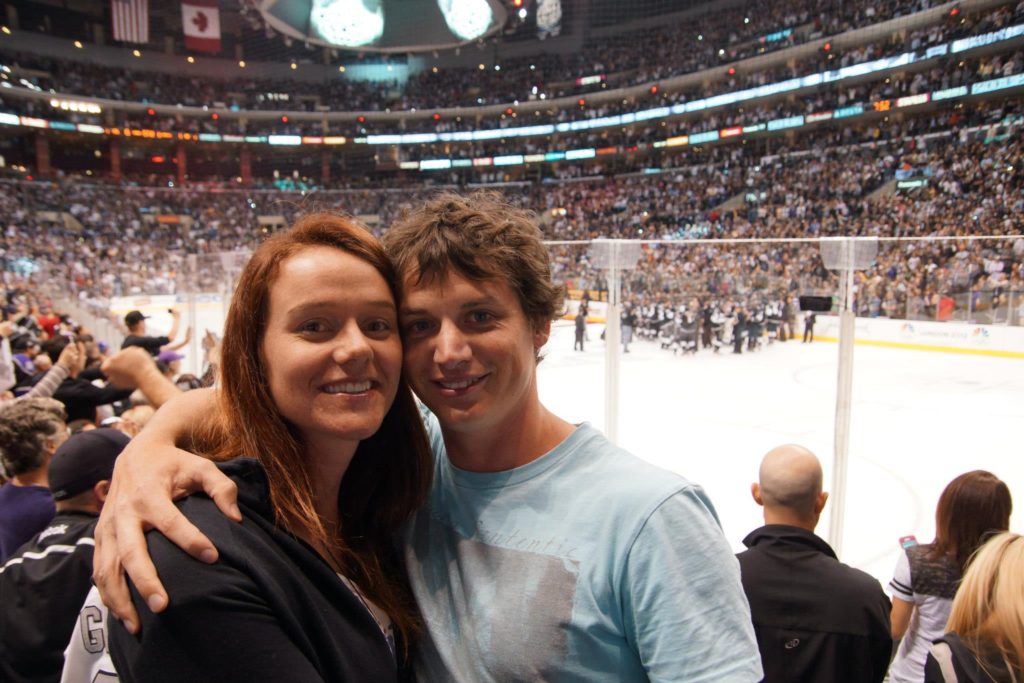 In 2017 we will return back to the United States yet again. This time we will spend the first fortnight in Los Angeles and Orlando, taking in some NBA games and Wrestlemania.
Then we'll head on a cruise around the Caribbean that will take in Mexico as well, before heading to the Dominican Republic for wedding. It will be a jam packed holiday we are looking forward to.
Below we have documented our trips so that we can look back on and relive our favourite memories for the rest of your life.
If you are planning a trip to America, perhaps you can use them for inspiration. We'd love to answer any questions you have.
North America – Countries Visited
50 States in 90 Days
The idea of doing a road trip that incorporated all fifty states of the USA came to me when I was driving back home from Port Fairy in early 2014.
I was thinking of different holidays we could do and then thought what about a road trip through every state in America? I jumped on Google maps as soon as I got home worked out that it was easily doable.
After months of planning, we set off on May 12th 2015, kicking things off from Anaheim in Los Angeles. The aim was to do plenty of camping to keep costs down and despite some bad weather along the way, the camping went smoothly and was a genius idea.
Our journey took us to some awesome places and events such as the NBA Finals, concerts, white water rafting, ghost tours, bike and Segway tours, theme parks, you name it.
All in all, we drove a distance of 21,042km and averaged 273km per day. We camped for 34 nights, spent 2 nights in a cabin and spent 49 nights in a hotel or Airbnb house. Not a bad effort in three months!
Read about our 50 States 90 Days trip here
Honeymoon Road Trip
On April 8th 2012, we finally got married and decided to have our honeymoon in the United States and Canada. The good news was the wedding was about a month before the Kentucky Derby, so we designed our trip around that as it was something we had always wanted to go to.
We were lucky enough to be able to take off for 10 weeks, with Linda having long service leave. It meant we could plan a pretty kickass road trip which began in San Francisco and ended in Miami.
Along our road trip We caught a few NBA and MLB matches, made it to the Kentucky Derby, had ring side seats at WWE Raw, went to Las Vegas, and had a really good time driving from location to location and seeing different things.
In Miami we caught up with some friends and then went to New York and Boston, before saying goodbye and then heading to Canada for a week where we stayed in Toronto, Ottawa and Montreal.
Then it was back to the United States where we finished our journey off in Hollywood for six nights. We stayed right on Hollywood Boulevard and got to see plenty of sites, as well as a chance to a tv show recording for a comedy called Men At Work.