It was a very early start, or should I say a very late start leaving for the airport at 2:45am, we decided not to go to bed and stay awake to try and combat the dreaded jet lag so stay awake we did.
Lucky us used a big chunk of our frequent flyer points to travel business class to LA, so after checking in our bags and our tent, we hurried into the business lounge to feast on all the goodies and their surprisingly fast wifi.
The call come over the speaker announcing our plane was now boarding, we arrived at a bit of a line that we strolled past feeling all important and got through the right away.
To say that business class is a world above is an understatement, it is amazing!
The mere fact that you can raise your legs up and recline was heaven, and then after being wined and dined on delicious restaurant quality food, you simply press the laydown button, tuck yourself up under a quilt and sleep comfortably for 8 hours, they even gave us Jammies!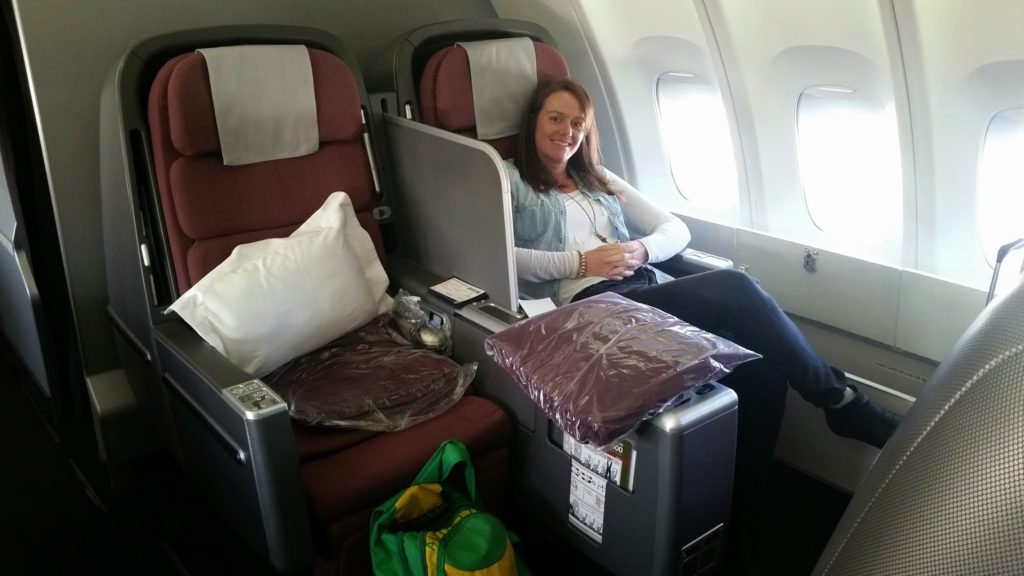 We arrived safe and sound to LA, got through customs at a record time, mainly due to being able to get off the plane first, and in no time we were checking into our hotel which is literally across the road from Disneyland!
With sorting out the SIM cards for our phone a high priority, we head straight to the local mall and get it sorted, 4gb with unlimited calls and text for $60, why don't we have AT&T at home? it's insane value!
We then walked about an hour up the road to our first of many outlet malls where it took us a whole of 10 mins in the Nike shop to pick out new runners…
For a whole of $60! We will see you again Nike store!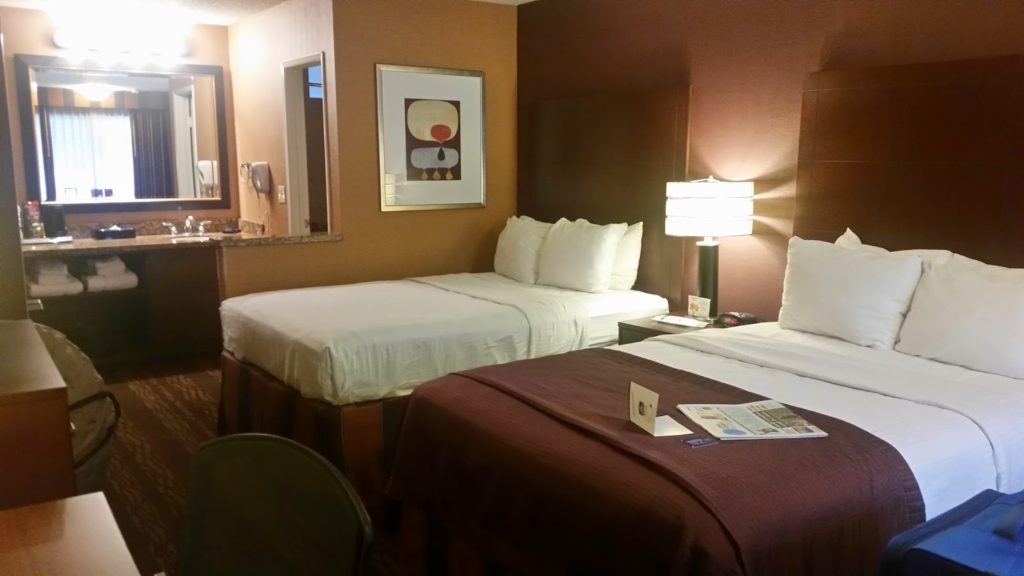 Grabbing some lunch on the run at Starbucks we then head to Downtown Disney and explore the many shops including Lego Land that had a very cool 'build a minifig' stand which kept us busy making all sorts of combinations for a little bit too much time than we will admit to…
We found an epic sports bar called ESPN Zone and watched the NBA Playoffs and couldn't resist the amazing salads that were on offer, so we ended up having an early tea.
With the taxi costing us $20 every time we went in and out of town we decided to take the bus to Angels Stadium to watch the Anaheim Angels play the Colorado Rockies, it was great to be back at live sport again.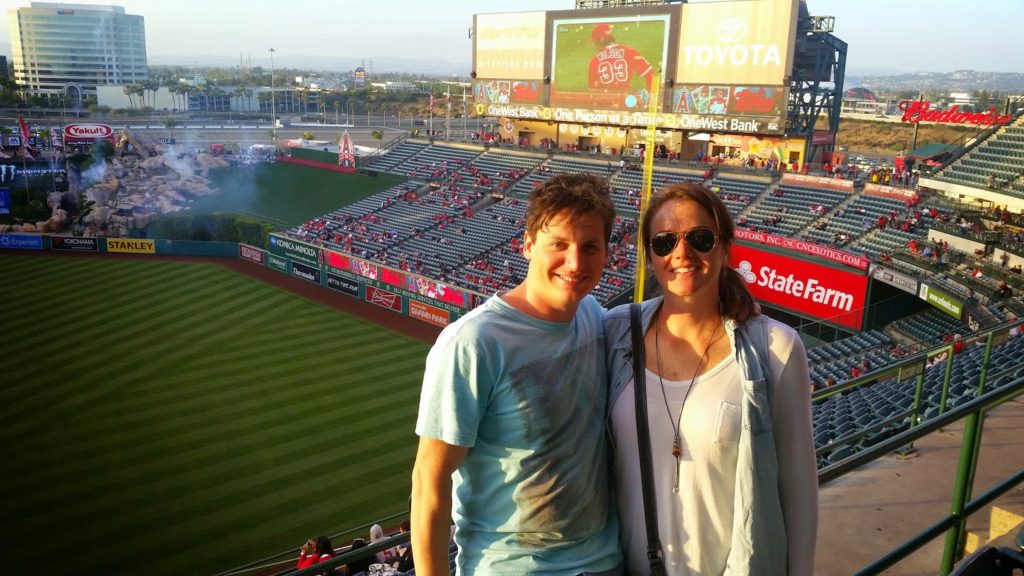 But wasn't too long until we headed over to the stadium bar to watch the last of the NBA Playoffs, what can I say…
Baseball isn't that fast paced or overly enthralling so we ended up watching both games as once to keep us awake.
Heading back to the hotel the next bus didn't arrive for another hour so we found a Hooters Bar and ordered beer and pie and chowed down until it was time to head home.
Tomorrow we head to Disneyland and are hoping that jet lag won't set in too much!
More Photos from Anaheim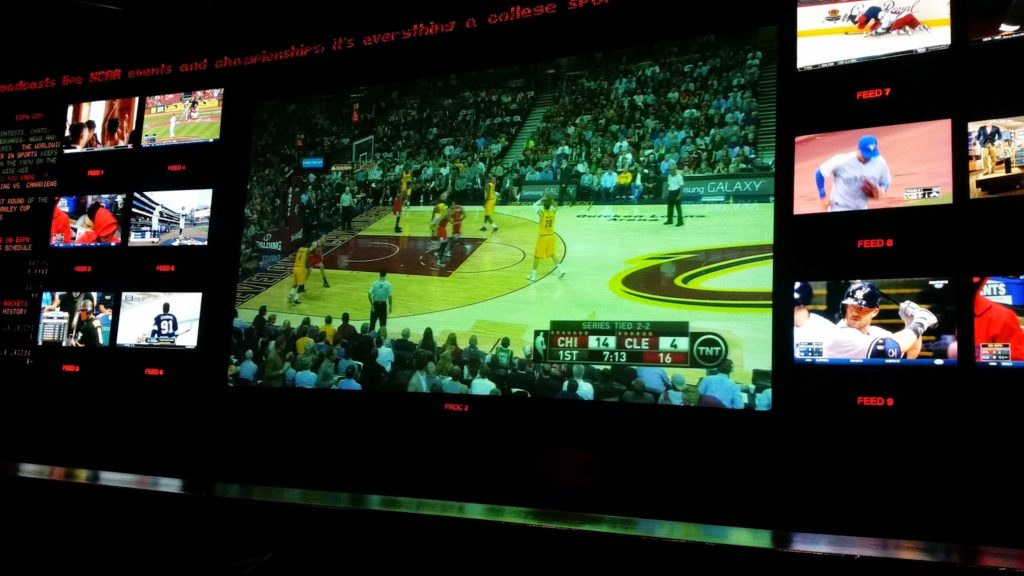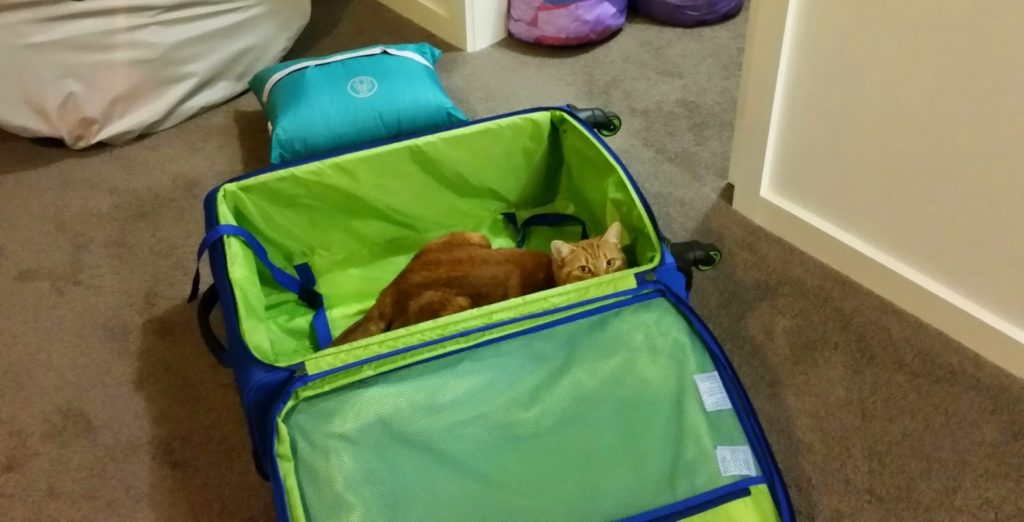 Where We Stayed in Anaheim