With light flooding through our tent we were up earlier than usual, the KOA campgrounds put on an all you can eat pancake fest so naturally we headed over to that, we were greeted by a very unfriendly chef who completely ignored all of my questions and small talk. Awkward…
We got through about 2 pancakes and were full, Not so much all you can eat then, we left without tipping the chef.
Next, we made tracks for Heisenberg country, Albuquerque. Another 4-hour drive which now feels like only an hour as we've traveled it so often, plus going at speeds of around 120kph we tend to get places a lot quicker than at home.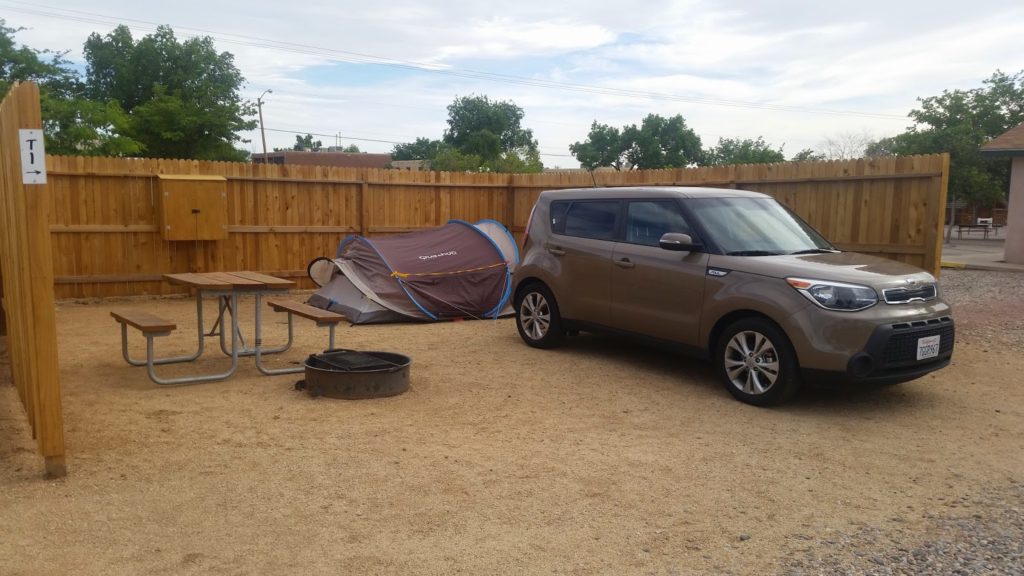 We pull into yet another KOA campground and get our tent all set up, this KOA was much bigger and more civilised, however our spot wasn't as picturesque as the last one, just a little fenced off box this time round.
Grabbing the old blow up mattress out of the car we realised that we left the damn pump back at Holbrook so it was a quick trip down to Walmart to get another one. A blessing in disguise it turned out as this pump plugs right into the car lighter, no more searching for outlets!
Lunch was a special reunion for us with our good mate Jimmy Johns, not really a person but a chain of amazing sub sandwich restaurants.
We like to think of them as a thinking man's subway, plus they make your sub in literally 5 seconds, by the time you hand over the cash, they're waiting there. Good on ya Jimmy!
Content and full we decide to go check out the one and only Walter White's house (from the show Breaking Bad for all of you living under a rock).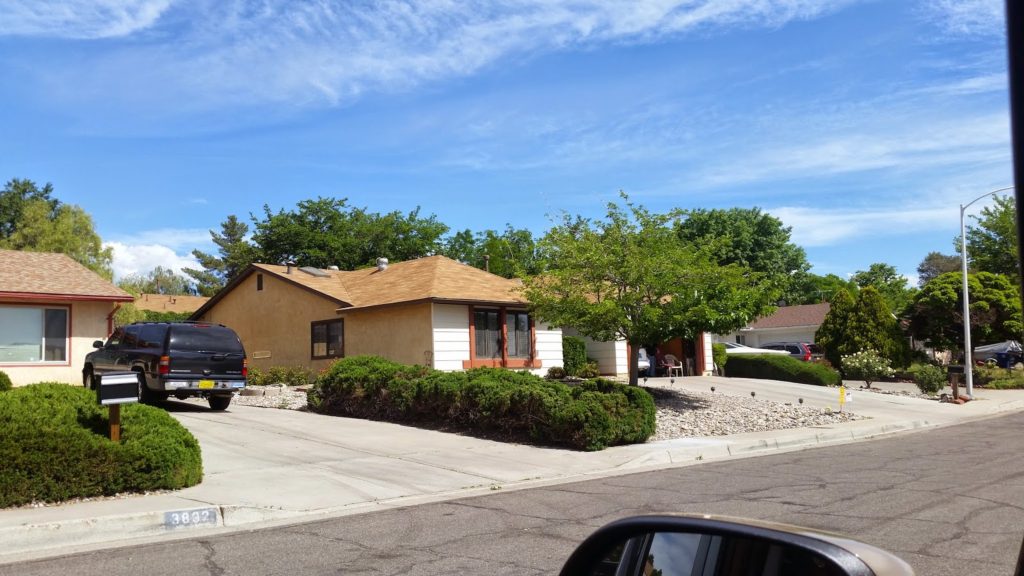 We pull up in the street and find the house, it was the only on in the street with 'no trespassing' and 'no photo' signs plastered all over their front yard, and to make us feel even more intrusive, there were 3 people sitting in the garage making sure the signs were obeyed.
Talk about sucking the fun out of it. So we did a quick U-Turn and took a photo from the other side of the street, take that!
Back at the tent again we finish setting up our bed for the night, being quite warm and sunny we go for a quick dip in the pool and then head out to Old Town where we had a ghost tour booked in.
We had a couple of hours to kill so we pop into a few Indian tribal gift shops where we finally got ourselves a wooden dream catcher, that will be a nice addition to the bedroom.
Before the tour, we pop into a Mexican restaurant for a quick bite and then go meet up with our tour guides. There are 13 registered ghosts that reside in Old Town making it the most haunted place in the USA.
For a ghost to be registered it has to be sighted at least 3 times by 3 different people, a scary thought as we were guided around the town. Our hosts Jimmy filled us in on all the old stories and even showed us a few videos and sound bites from previous investigations.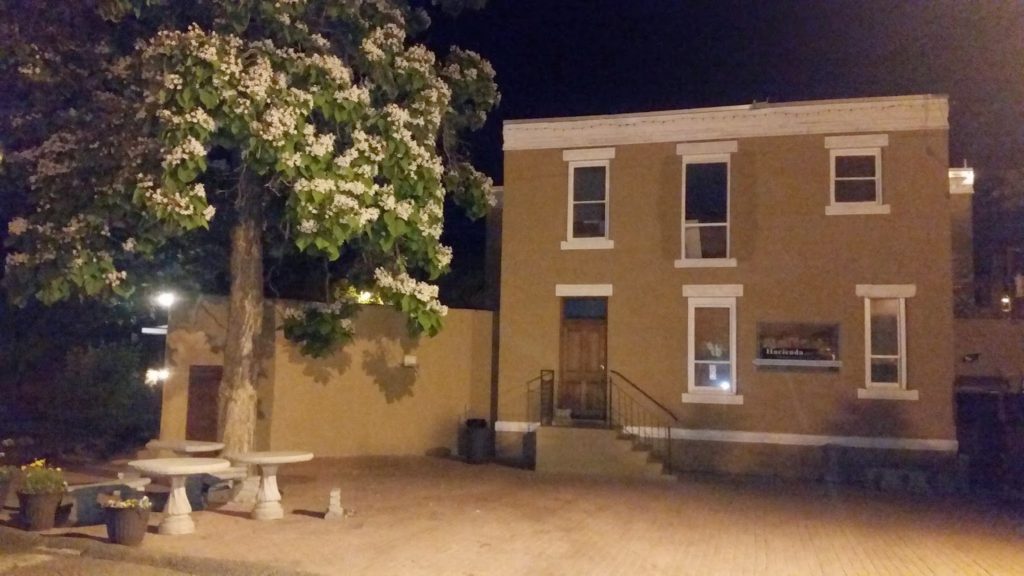 Turns out the restaurant that we ate dinner at was one of the most haunted in the town.. Thank goodness we didn't go off to the toilet on our own, even the town square has dead bodies under it from an old grave site…
Safe to say we left that tour pretty freaked out and we were glad we parked the car close to where to tour finished.
We pull up at our tent and sigh, the wind was blowing so much that it looked like it was going to take off, this was going to be a looooong night!
Actually, we contemplated clearing out the car and sleeping in there, but instead we use our extra pegs, reinforce the tent and buckle down for a wild, wild night.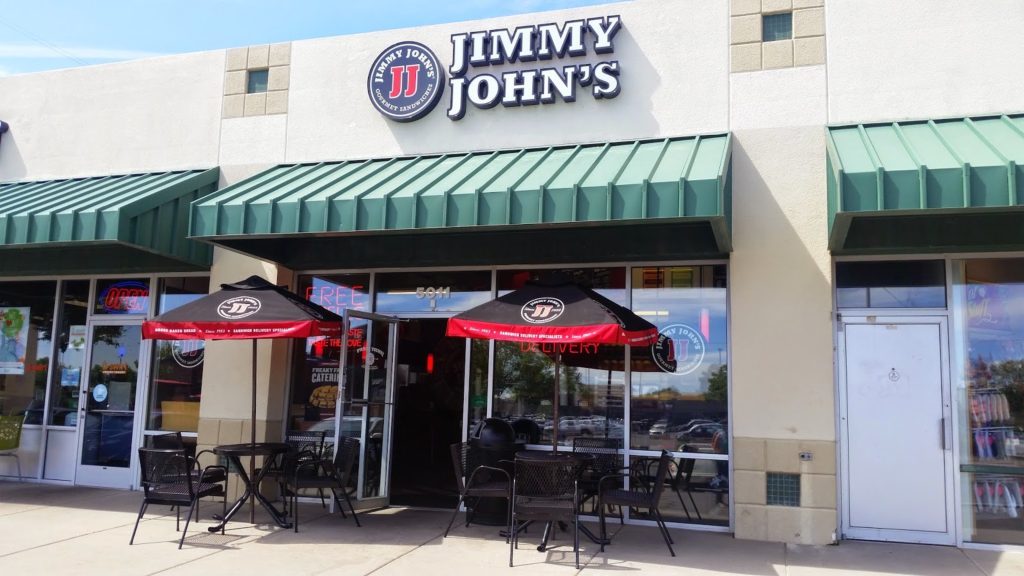 Where We Stayed in Albuquerque