The day was finally here, we were flying business class to Japan! Our day began with a 4am wake up call, certainly not an ideal wake up time, but a necessary evil.
We had packed our bags the night before and finished doing some last-minute packing when we woke up, before our taxi arrived at 4:30am on the dot.
Our flight was set for 9:35am, so we thought the best way to tackle this was to get the 5am shuttlebus from the train station which had us arriving at 6:30am. Plenty of time to spare.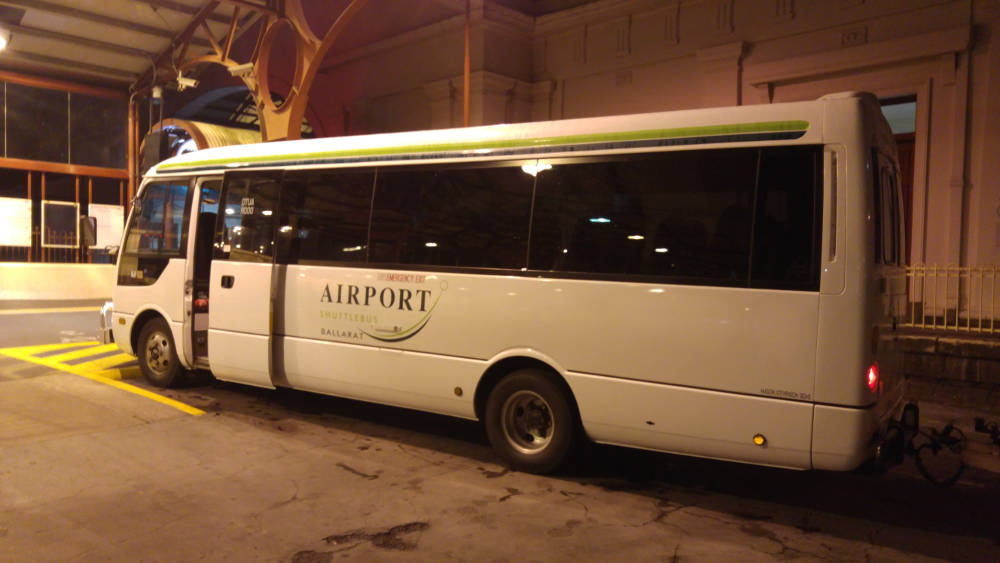 The taxi was good idea. We had a big Kiwi driving us and he was super nice, chatting to us and telling us funny stories about some of the customers he had been driving around during the night.
We arrived at the shuttlebus about 20-minutes too early, so decided to go grab a coffee and wait around, before boarding the bus with about six or so other riders.
Next thing we knew we were waking up at Melbourne airport after having slept the entire way. It felt like a form of time travelling.
We checked in pretty quick as there we no queues, plus we were going Business Class, so that meant we skipped a massive live. Plus we only had carry on luggage, so there was no stuffing around checking bags in.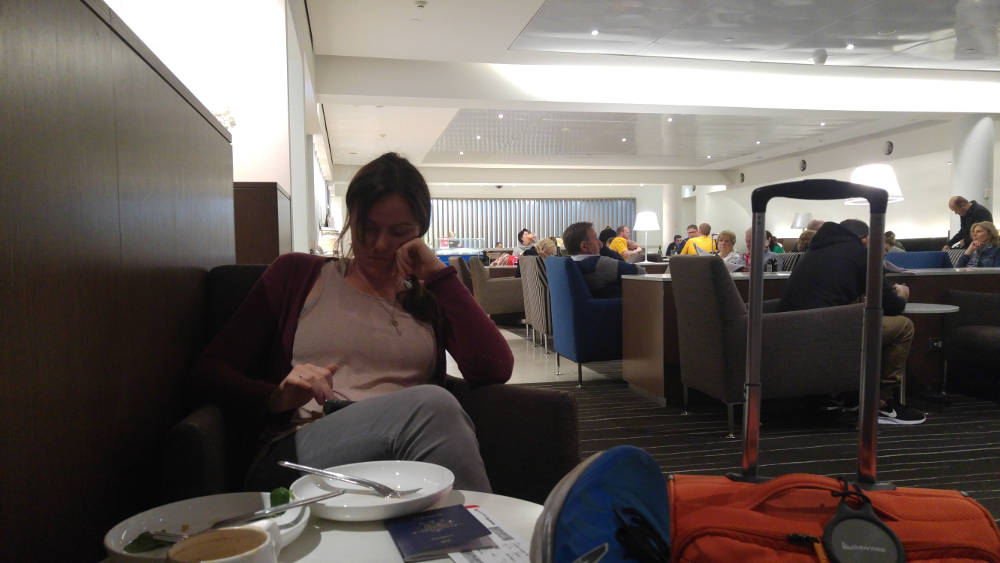 Our next mission was to find some Japanese power adaptors, as we had left our universal ones at home. Surprisingly, this proved rather difficult, as they only had two pronged chargers, which meant we could charge our laptops.
We searched and searched different shops, but it was the same issue every shop we tried. One of the shop attendants told us that a USA adaptor would work, so we bought that and thought we would try our luck.
Next stop was the Qantas Business Lounge. We found a seat, grabbed some breakfast and settled in for the long wait for our flight. It was indeed a long wait, as our flight was delayed 2-hours…
It wasn't until nearly 11am before we flew out, but being in Business Class made it more bearable. We got super comfy seats, big screen televisions and nice food. It was the perfect way to spend 11-hours flying into Japan.
The meals were massive too, so big that we were nearly bursting. They were actually nicer than good quality restaurants back on land.
Business Class Photos
We landed in Japan around 8:30pm local time. Because we exited the plane first, there was next to no queues at customs and we got through in about 10-minutes.
Our first mission was to find Ninja Wi-Fi, which was a little internet box that would provide our phones with Wi-Fi for our stay in Japan, then we tried to navigate the train system.
This proved to be a little tricky, but we eventually found the right train, jumping on carriage two. It turned out we needed to be on carriage seven, which was lucky because the train broke up and carriages 1-6 went somewhere else.
We arrived at Shinjuku station around 10pm and headed through a really crowded area of people to our hotel, which was a tiny room with a tiny bed barely big enough to fit our suitcases.
But we didn't care. We were just happy to finally be in Japan and heading to bed, after a loooooong day of travelling.
More Photos from Day One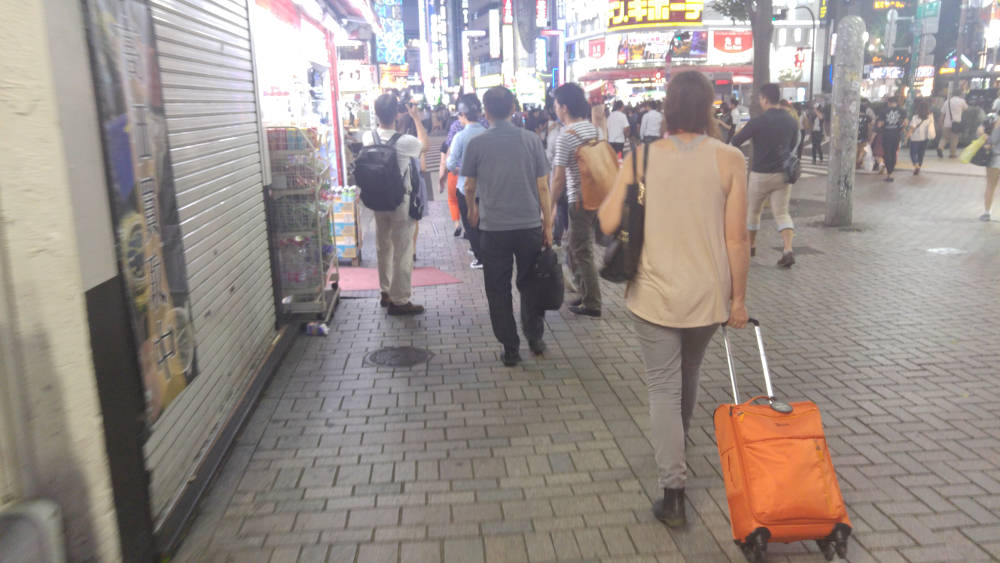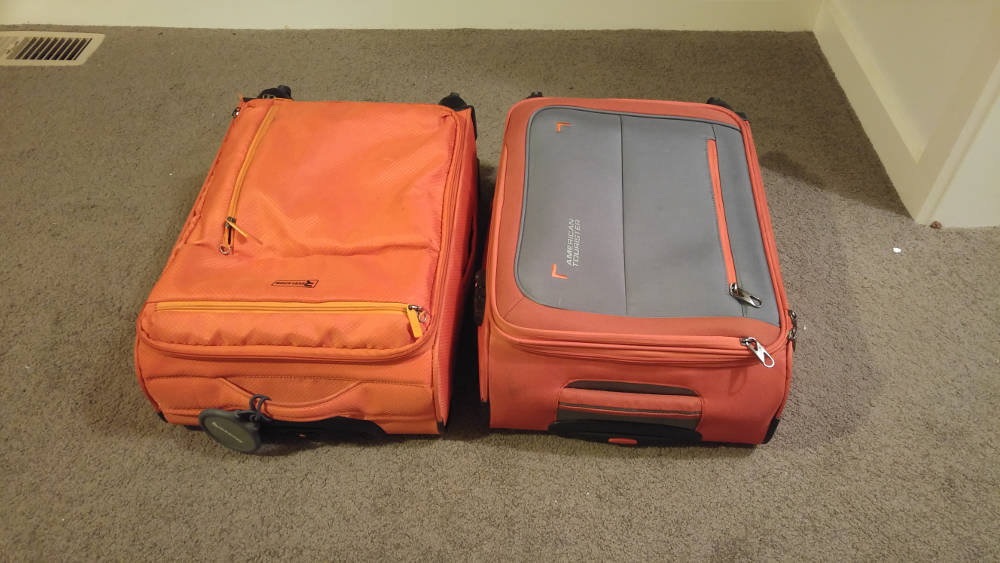 Where We Stayed in Tokyo