After a fun filled three days in Adelaide, it was time to make the long trip back to Adelaide. An 8-hour drive, to be precise.
We decided to get up early, then head straight back to Fair Espresso where we'd eaten breakfast the last few days for another great bowl of muesli.
Walking up and down Rundle Mall for the final time, we packed our bags, checked out and said goodbye to Adelaide.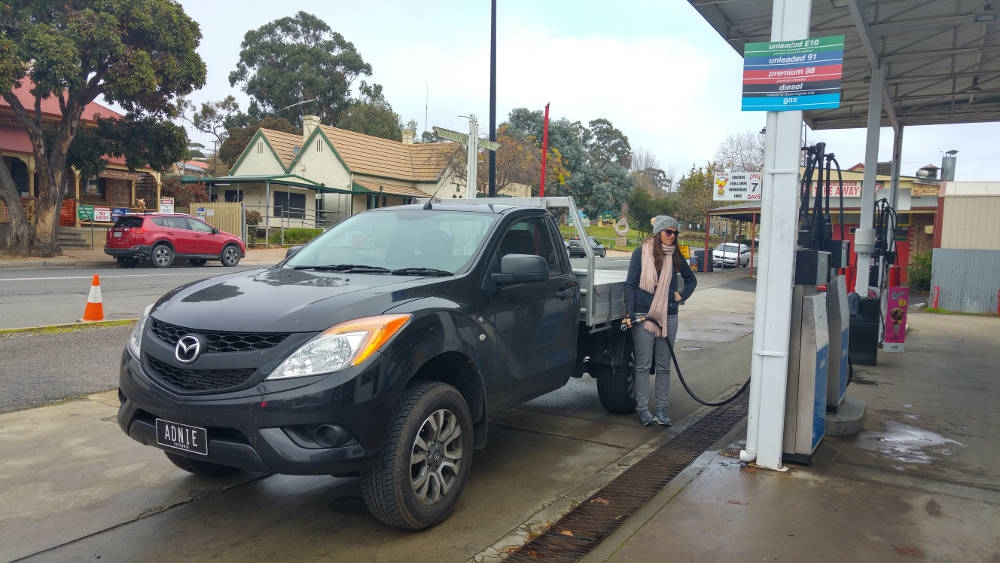 Linnie took the wheel first, getting us out of the city with ease. We needed fuel, but rather than fuelling up at the expensive petrol stations in Adelaide, we waited till we got out on the road a little.
Turns out there weren't many stops around and we were running dangerously low, so we ended up stopping at some town named Nairne in the middle of no where.
This town was old, it looked like Sovereign Hill actually, and was basically just one long street. While we were fuelling up, we remembered we were meant to post a package. Doh!
Luckily there was a post office across the road. We had to post knitting needles that were left in our Airbnb house, but because they gave us 4-stars (because we didn't have enough coat hangers), we were in no urgency to send them.
We sent them COD, meaning it will cost them $24 to receive the package. Serves them right for being picky and giving us an average review!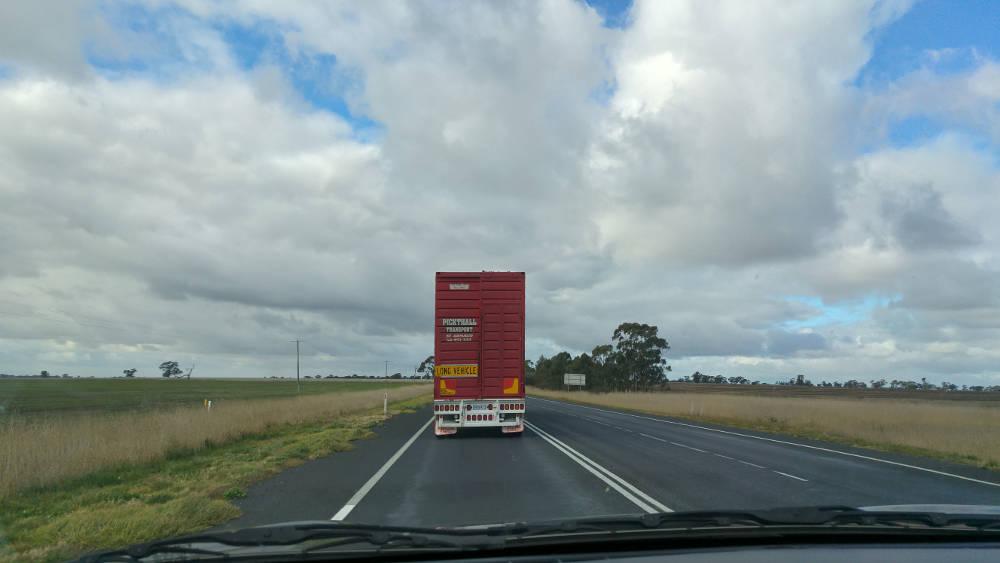 Now we were back on the road. We had podcasts loaded to occupy us for the entire way home.
One series we were looking forward to was The Minimalists podcast, which was a fascinating look at decluttering your life so you can appreciate the best parts of life.
We also had a couple of other series, but they started to get a bit boring after a while, just like the drive itself was.
This drive was taking ages and we were tired. It didn't help being stuck behind trucks for a lot of the way either.
We stopped for some photos at some silos that had art painted on them, as well as stopping at Nhill again for lunch.
By the time we got back to Ballarat, it was 5pm. We went to check out our house where a tree had been removed and it was looking damn good.
We also had some washing to do from 719, so we put that on, walked to Coles to grab some tea, then folded up the washing and headed home.
It was good to be back. By chance, mum and dad were getting back today as well from their 2-week cruise in Bali, so it was great to see them again and hear about their holiday.
Our mini-holiday was now over, but it was good to unwind and come back feeling fresh.
More Photos From our Adelaide to Ballarat Drive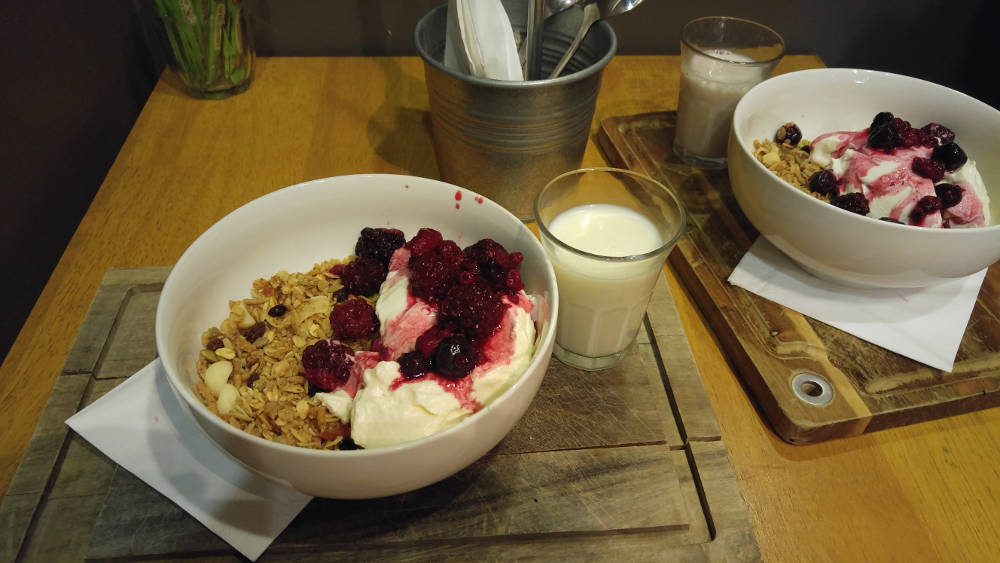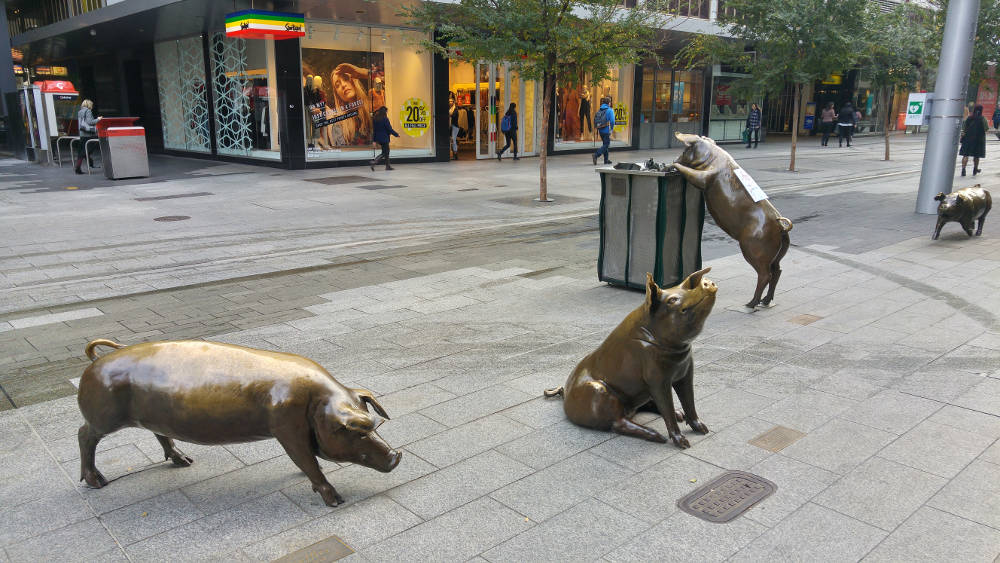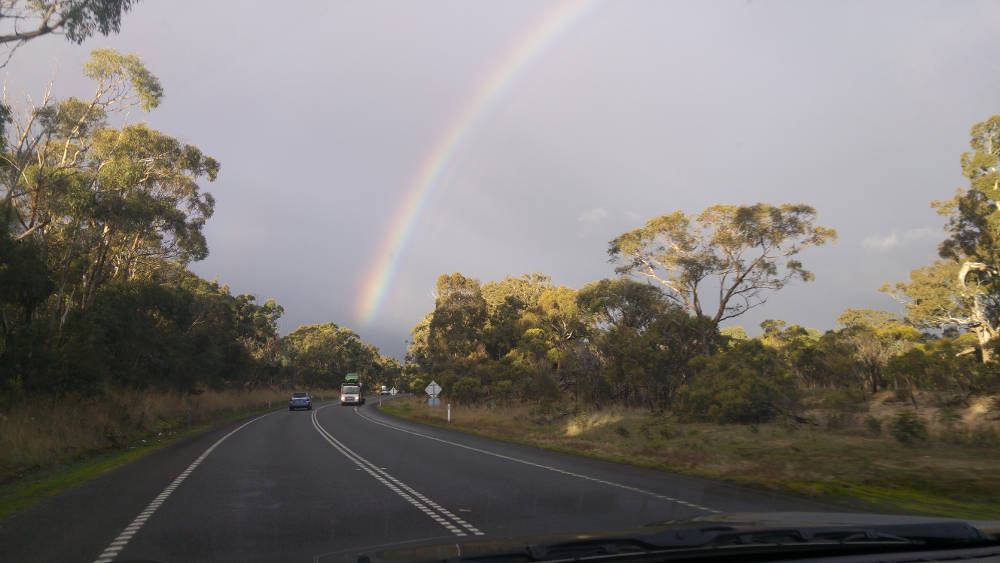 Where We Stayed in Adelaide