Wow! What a whirlwind week. Our time in Tokyo was up, but we still had half a day left to explore before getting back on a plane and flying back for the Socceroos vs Thailand match in Melbourne.
Our flight was not until 8:30pm, so we'd made a plan to go visit some museums today and keep our tradition alive of going to the Hard Rock Cafe for our final meal.
We had another mini sleep in, then packed our bags and were checked out of Hotel Gracery by 10am. The first stop on our adventures was a trip to Boul'Ange Bakery for our favourite muffins, which we found on day two.
Unfortunately for us it had started to rain (yet again…) so rather than walking to the museums, we decided to catch a train to Uena station.
This was right near where the museums were, as well as a Hard Rock Cafe for lunch. However, we probably should have done some more research as museums in Tokyo seem to shut on Monday's!
To add insult to injury, the Hard Rock Cafe was closed today for renovations, so our plans had been foiled.
Not to worry, we discovered that there was another Hard Rock Cafe about 30-minutes away on the subway, or 90-minutes away by walking, so with the rain finally clearing off, we decided to go for the latter option.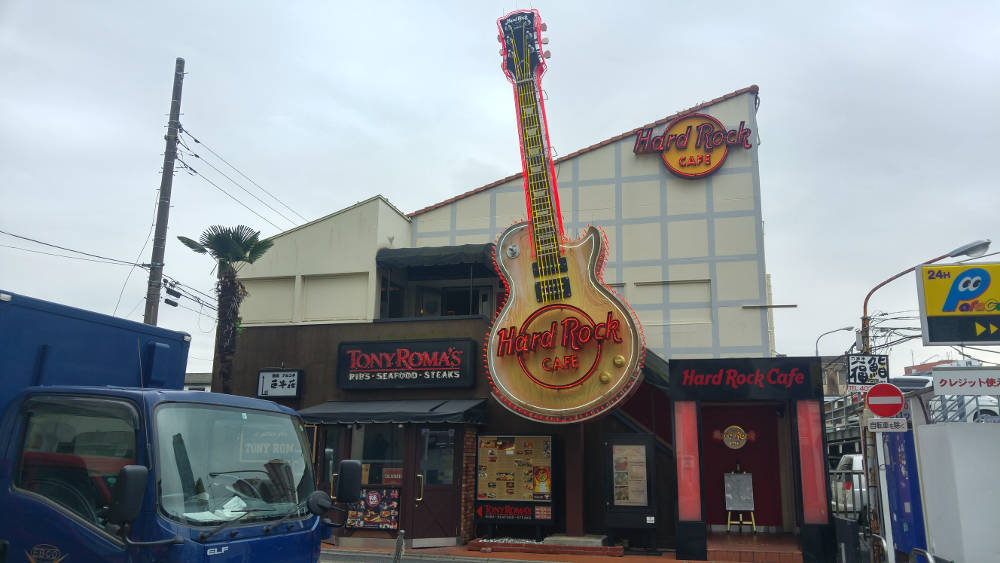 It was a loooooong walk indeed, over 2-hours in the end. We stopped at a Starbucks along the way, plus our walk took us past the Imperial Palace which we'd visited on our bike tour and on our Tokyo day tour with The Fanatics.
Finally, at around 2pm, we reached the Hard Rock Cafe. There was a bit of a mix up with our burgers at lunch, but we were just happy to sit down and have a rest.
Once we finished lunch, we caught a train back to Hotel Gracery to collect our bags, then we walked to Shinjuku Station for the final time.
We booked ourselves a ticket on the Narita Express and within 75-minutes we were back at Tokyo Station, where it all began last Tuesday.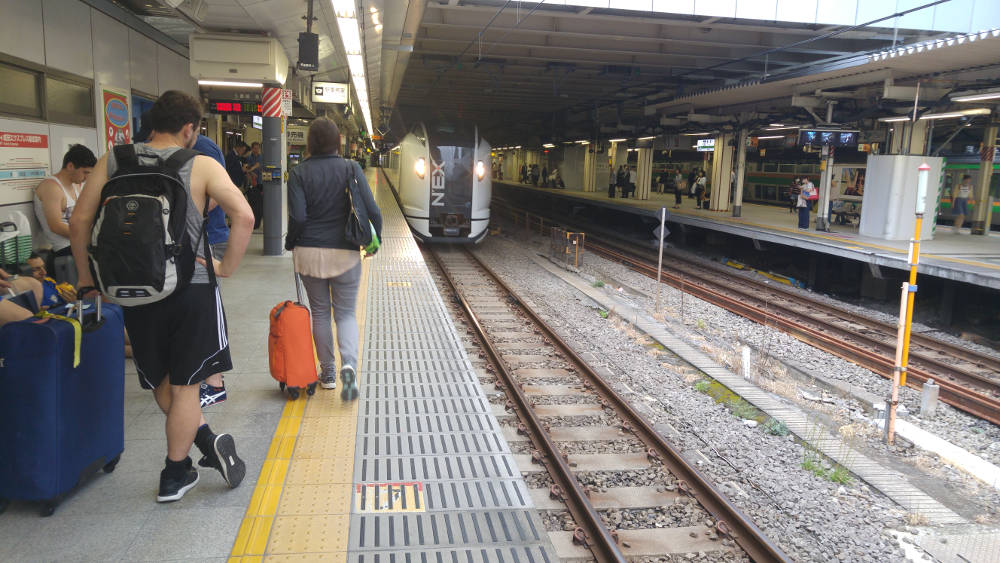 Back to Australia
This time we didn't have the luxury of flying business class back to Australia, like we did on the way to Tokyo, but we did have access to the business lounge.
We arrived to the lounge around 6:30pm and chilled out, having a shower and charging our devices, while pigging out on the free food.
The long walk around Tokyo today was a wise idea, as it tuckered us out and we slept for about 7 of the 10 hours of flying.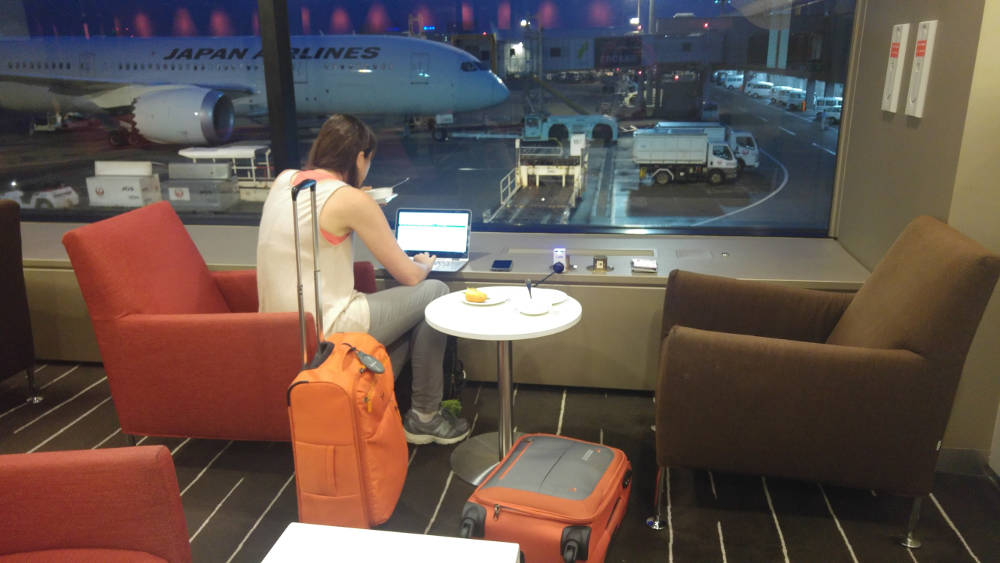 Before we knew it, we'd arrived back in Melbourne. We'd even arrived 30-minutes earlier than scheduled.
We tried going to the earlier shuttle bus back to Ballarat, but narrowly missed it by just 5-minutes. So we had another 75-minutes to wait for the next one. Doh!
Once we got back to Ballarat, we quickly cleaned the Airbnb house, then went up to Delacombe to check out the new K-Mart shopping area, then grabbed a roll for lunch and headed to the trainstation back for Melbourne.
Tonight was the Socceroos vs Thailand match, so we couldn't miss that one.
We did a bit of shopping in Melbourne and had tea at The Emporium, then headed to AAMI Park for the Socceroos vs Thailand match.
Socceroos vs Thailand Match
We'd finally made it. We were super tired, but we had made it to AAMI Park for our second Socceroos match inside a week.
There was plenty on the line here too. We had to defeat Thailand by a minimum of 4 goals, or we'd be left requiring Saudi Arabia to fail to win their match with Japan which was happening overnight.
Again, we had to deal with a lot of rain, but by the time it was kick off it had dried up and AAMI Park was full. We even ran into Bing and Brooke who were sitting one bay over from us.
To say this was a bizarre game is an understatement. Australia absolute dominated with 75% possession and taking 45 shots to Thailand's 3 shots, yet we could still only win 2-1.
We dominated everywhere except the scoreboard, even hitting the bar on numerous occasions.
Thailand even scored a late equaliser, before Matthew Leckie put it beyond doubt, as we ran out 2-1 winners.
Unfortunately it was not enough. We now had to reply on results from the other game. If Japan could win or draw, we were in. If Japan lost, then Saudi Arabia would leap frog us for automatic qualification.
After the game we walked quickly back to Southern Cross and made the 10:55am train. We got home about 12:30am and headed straight to bed.
Then we woke up to the devastating news. Saudi Arabia had won 1-0, meaning we had missed automatic qualification.
We now had to play Syria over two legs, then fourth place in Central America over two legs, which was currently the USA.
Could another sneaky trip to the USA be on the cards in November? Stay tuned.
More Photos from our Final Day