It was time for our next adventure, this time to New Orleans for 9 nights. But first things first, we had a wedding to go to.
Our friends Rach & Stephen were getting married, which was a perfect way to spend our last day. But before the wedding we had a ton of work to do, including six turnover for Airbnb and a full load of laundry. Argh!
The wedding was fantastic and we had a great time. Then it was back home to back and sort out any last minute things for our trip. We didn't get to bed until about 12:30am, then we were up again at 3:15am to get our taxi to the shuttle bus.
Luckily we flying business class, because we were exhausted. Having a bed and restuarant quality food made for a great way to spend 13hrs in the air.
We arrived into Los Angeles airport around 6:30am and got through customs quickly. Given our flight to New Orleans was at 11:15am, we had plenty of time to kill.
Our time was spent in the American Airlines lounge and time seemed to go very slow. The flight to New Orleans was an excruciating 4hrs and we felt like death by the time we touched down.
It turns out taxis and shuttle buses are incredibly expensive in New Orleans, so we opted for Uber, which was half the price. Kyle was our driver and he was a legend, giving us heaps of ideas for things to do.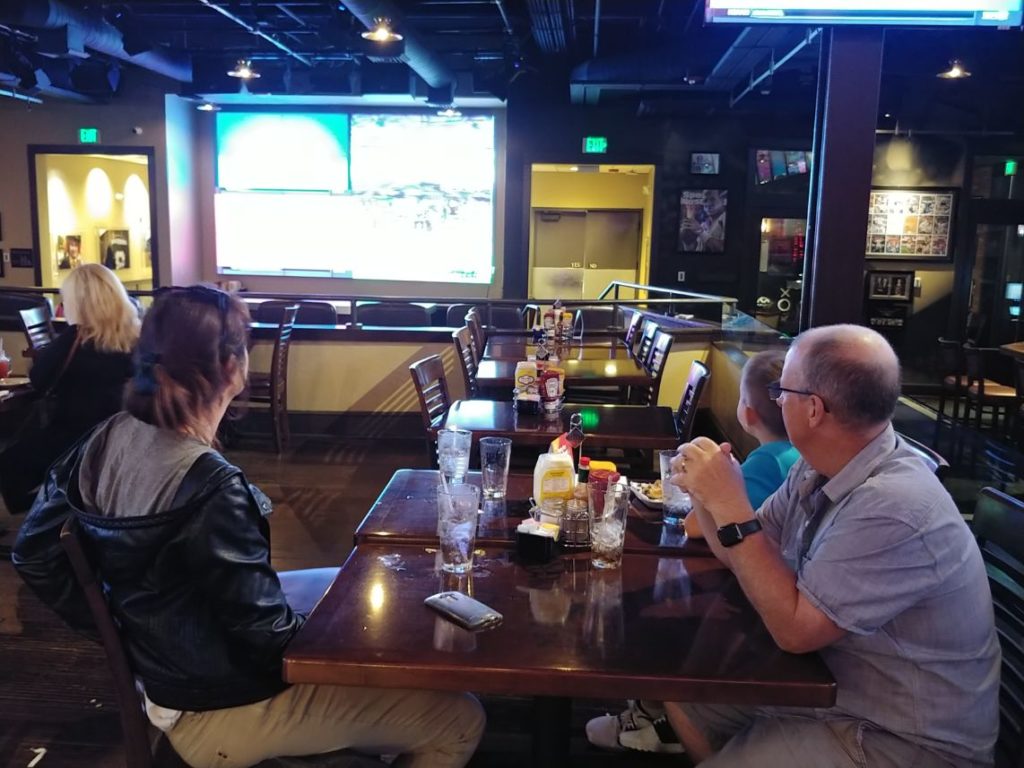 We checked into our hotel around 6pm, had a little rest, then hit the streets for a walk.
Unfortunately, we were denied entry into pubs as you had to be 21yo, which ruled Brandon out at age 12yo.
After a long walk around the city, we found an average little restaurant and stopped there for a couple of drinks and some chips, before moving on to a decent sized sport bar where we had tea and watched the OKC vs GSW match.
By now it was getting on, so we headed back to the room, watched the start of Raw and fell asleep midway through.
Q and C Hotel, New Orleans
More Photos