Today started with a well deserved sleep in. We didn't set an alarm and didn't end up waking until about 11am, yet stilled felt super tired.
Unfortunately we woke up to a ton of Airbnb messages, and about seven new bookings to enter, so that took up about half an hour of our morning.
Next it was time to go shopping for groceries. Our room had a microwave and fridge in it, so it was a good chance to stock up on some half decent food, given it's going to be a tough ask to eat healthy in New Orleans.
We found a decent supermarket about a 10-minute walk away and stocked up on fruit, veggies and some little noodle meals. While in queue, we got chatting to someone who works for WWE and he invited us to some independent event nearby on the Thursday night.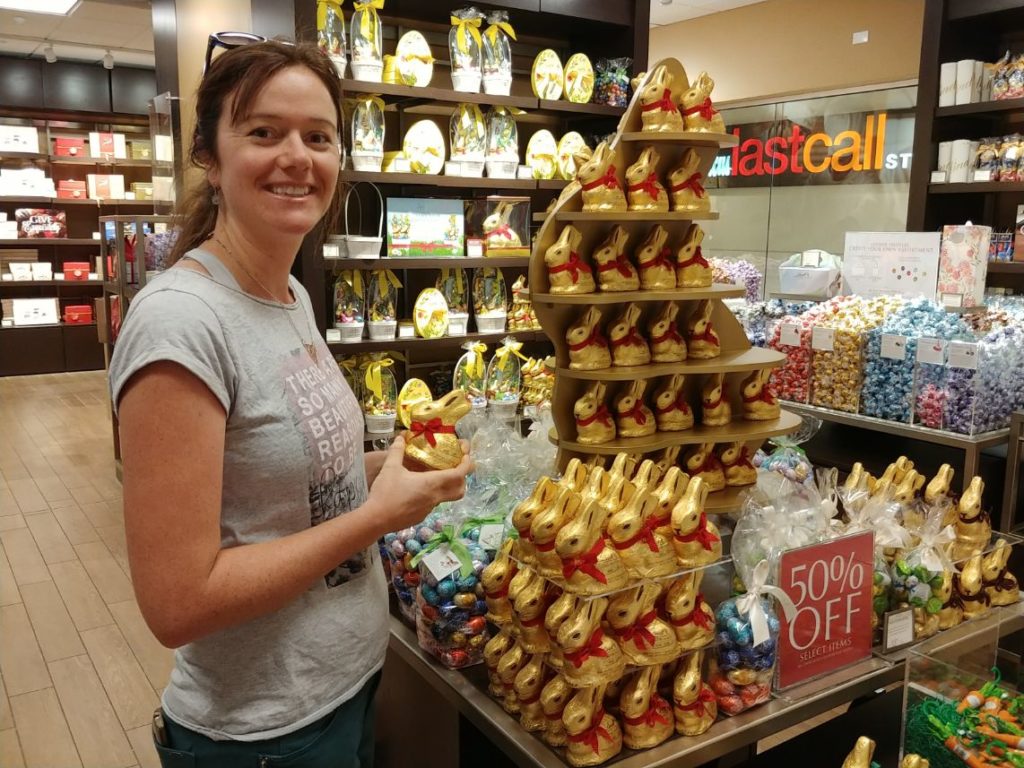 Then we hit up Starbucks and made tracks for the shopping outlets. Linnie finally found herself a Lindt Easter bunny after many failed searches in Ballarat, while we also stocked up on some new underwear and Linnie also got some new Puma shoes.
For lunch we got some little burrito bowl from a takeaway place called Illegal Burrito. In other bad news, I dropped my phone and smashed the back of it to pieces. Very annoying!
Stil feeling the effects of jet lag, we head back to the room after lunch for an hours rest, before making tracks again.
Next up was Wednesday at The Square, which Kyle had mentioned to us yesterday in the Uber. It was a festival held every Wednesday evening with live music, food trucks, stalls and other festivities.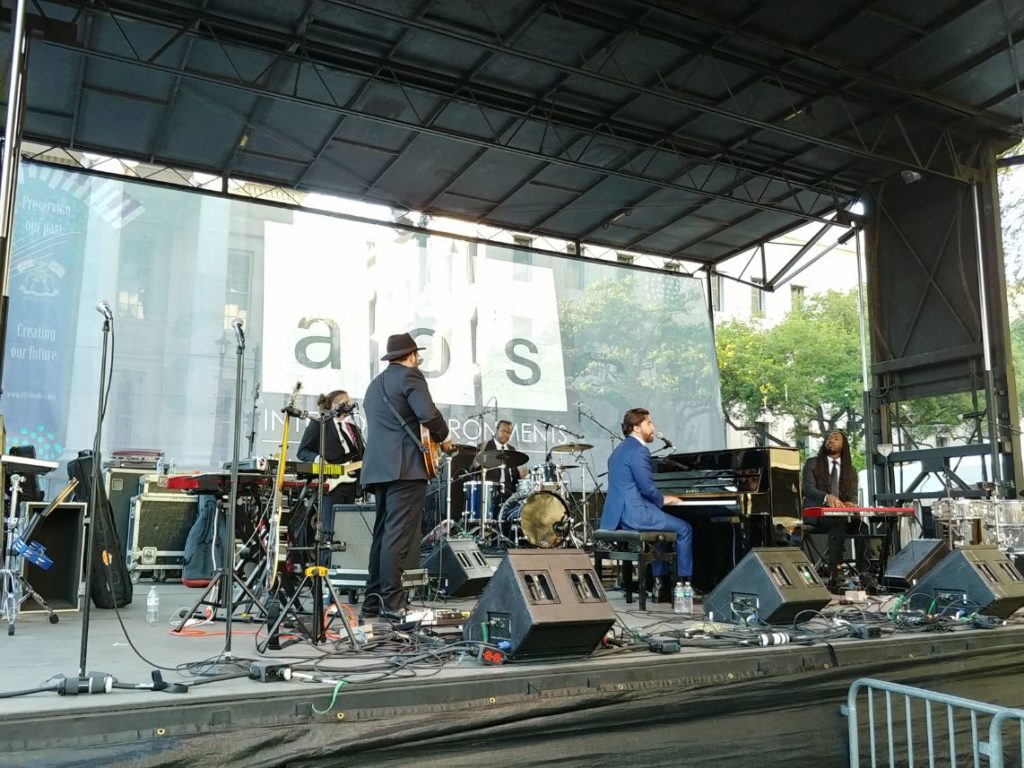 We were captivated by a band we later found out was Travers Geoffray. It was a jazz type band fused with rock and a neo classical type sounds and he was an exceptional pianist. He was mind blowingly good on the piano.
Linnie even got herself a new necklace which was made of a 1940s Hamilton watch, and the store owner got chatting to us and told us about some cool things to do while in New Orleans, including the Louisiana Music Factory.
It was now time for the New Orleans Pelicans vs Memphis Grizzlies NBA match at the strangely named Smoothie King Arena.
The Pelicans were playing for a playoffs birth, so there was plenty on the line. Unfortunately for us the match was incredibly boring with the Pelicans routing the Grizzlies on the way to a 123-95 win.
Ironically enough, the most exciting bit of the match was an NBA mascot royal rumble during the half time break. We also got chatting to a family who were sat next to us and were super nice. We even saw John Goodman there!
After the game we decided to head downtown and settled at a little bar called The Jumani. We noticed a jukebox there so loaded it up with some tunes that got the place rocking.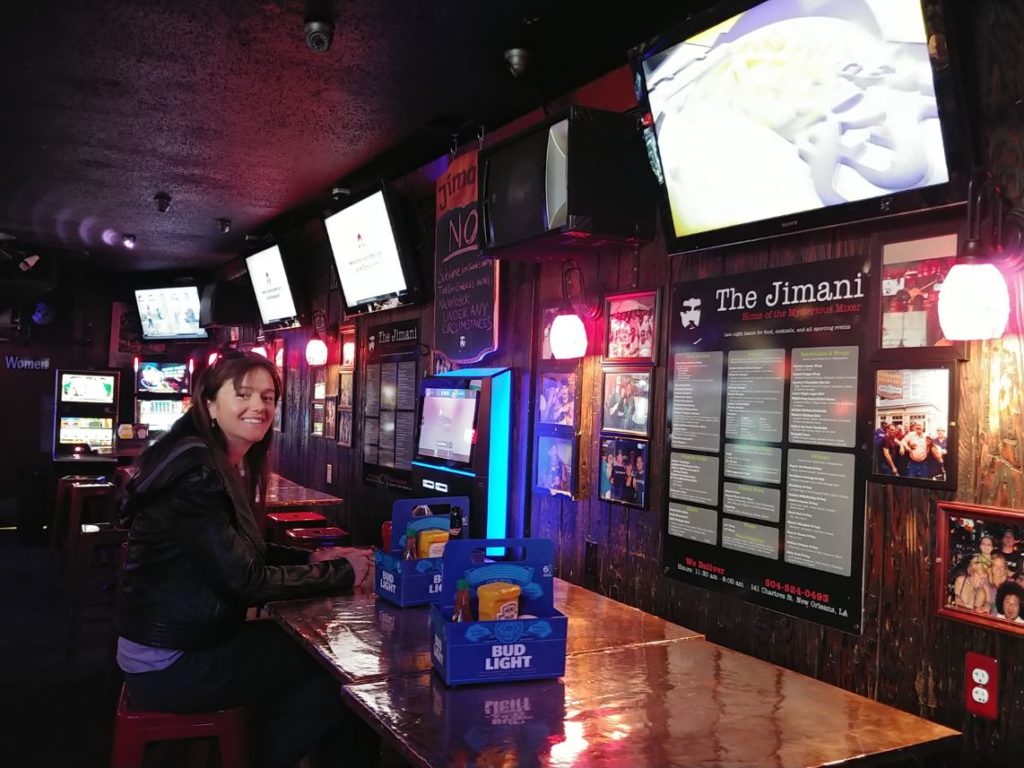 Then we had some deja vu from last year in Orlando with some lady loading the jukebox with rap music.
Some Transatlantic and Dream Theater put an end to her, as poured money into the jukebox and ended up leaving in disgust, angrily departing the pub not wanting to wait till the end of some 32 minute songs.
In the end we got back to the room around 1am and ended up falling straight asleep.
More Photos from Day Two