WWE Axxess was on our agenda this evening, but we had a day of exploring on the cards first, so decided to get up a bit earlier than yesterday.
With breakfast sorted from our grocery shopping yesterday, we had a quick bite to eat, hit up Starbucks for a coffee and then made our way down to the French Quarter.
Our plan was to check out the Louisiana Music Factory that the necklace guy told us about last night. It was about a half hour walk, so we thought it would be a good idea to head through the French Quarter for a look.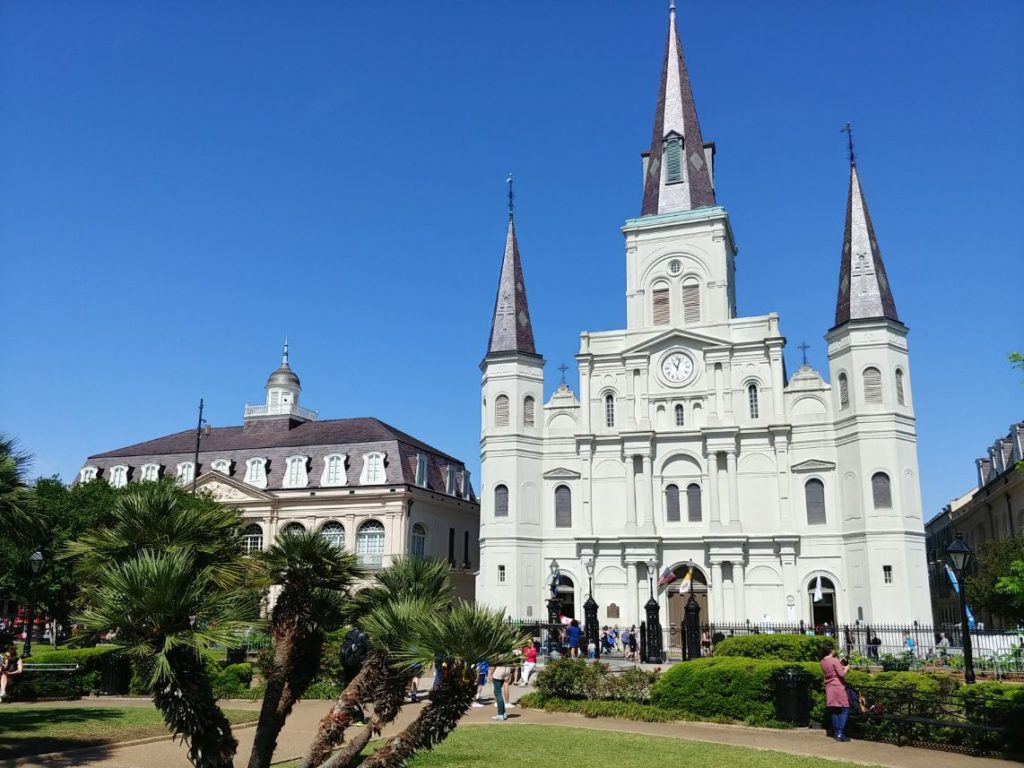 It is a lovely area with beautiful buildings and plenty to see, but it is also tourist central, so it mean't having to navigate through slow walkers and people just stopping in front of you for no reason.
We eventually made it to the Music Factory and it was a little overwhelming, but at the same time was interesting.
It was like taking a step back in time as there were old records and cassette tapes everywhere. If you are after local New Orleans music, then this is the perfect place to find rare stuff.
On our walk back we stopped by Jimmy Johns, which unfortunately a shattered Linnie was unable to eat. It tasted just as good as I remembered it!
After a quick stop back at the room, we headed for the Gordon Biersch brewery pub to meet the other two and have some snacks and beer. Then made our way to WWE Axxess.
WWE Axxess, New Orleans
It was much similar to Axxess in Orlando. We took a look around the superstore and Brandon got a couple of figurines an a t-shirt, then it was the dreaded line up where we had to wait an hour and a half in, also having to deal with a Nazi security guard.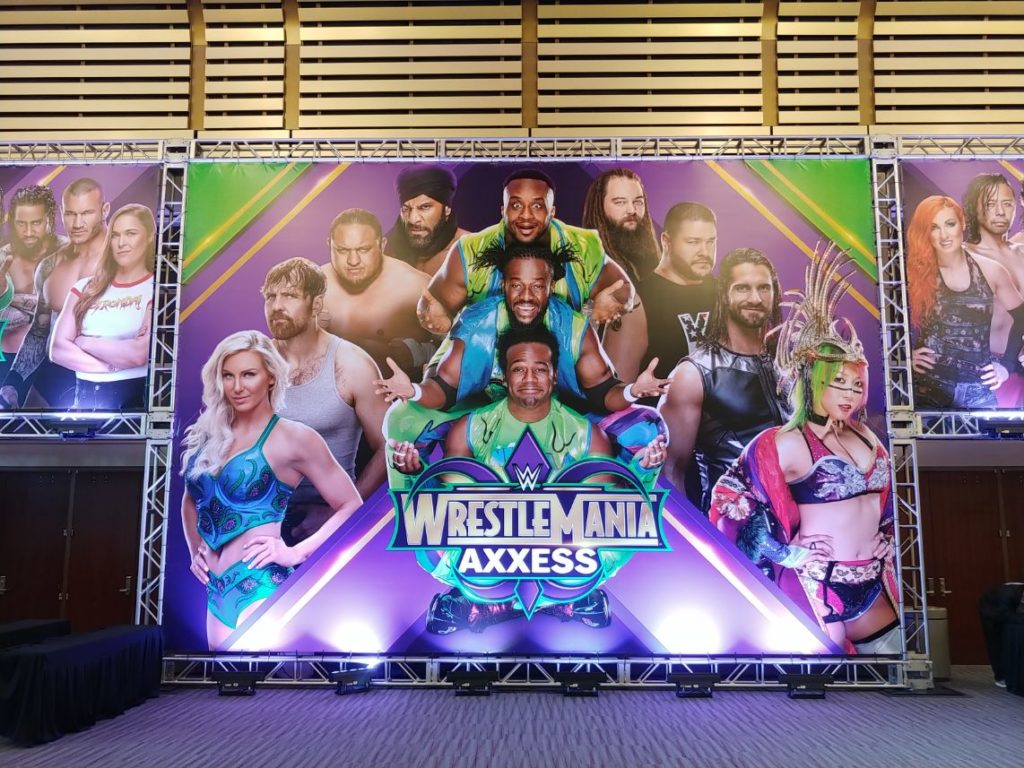 When we finally got in, Brandon and I attempted a WWE entrance, but something went wrong with the background vision. So Brandon decided to go again on his own doing a Seth Rollins entrance.
Then we pretty much did what we did last year, strolling around to the different exhibits and pigging out on free Snickers bars.
We spent a bit of time watching the live wrestling, with the highlights being front row for Buddy Murphy & Kalisto in a tag match against TJP & Gentleman Jack Gallagher. Nia Jax and Baron Corbin also did a Q&A session which was quite interesting.
Even more amazing is the fact they had healthy food there! We got ourselves a veggie stir fry, which we didn't have to even line up for because everyone was queuing in the fatty food section.
After WWE Axxess we tried to find a pub showing the Minnesota vs Denver match, which proved to be harder than what we'd have imagined.
In the end, we ended up in our hotel lobby watching some of it, whilst downing a huge pizza at 10pm. Very healthy!
Given there was no sound, we decided to go our separate ways at half time and ended up watching the end of the match in our room, before calling it a night and going to sleep.
More Photos from Day 3