With the Tokyo day tour out the way, it was now time to gear up for the Socceroos vs Japan match, with kick off at 7:35pm.
The plan was to meet everyone at 4pm, then get a bus to Saitama Stadium, getting in nice and early.
Everyone was buzzing, this was the reason we had all come together in the first place and now the big day had arrived.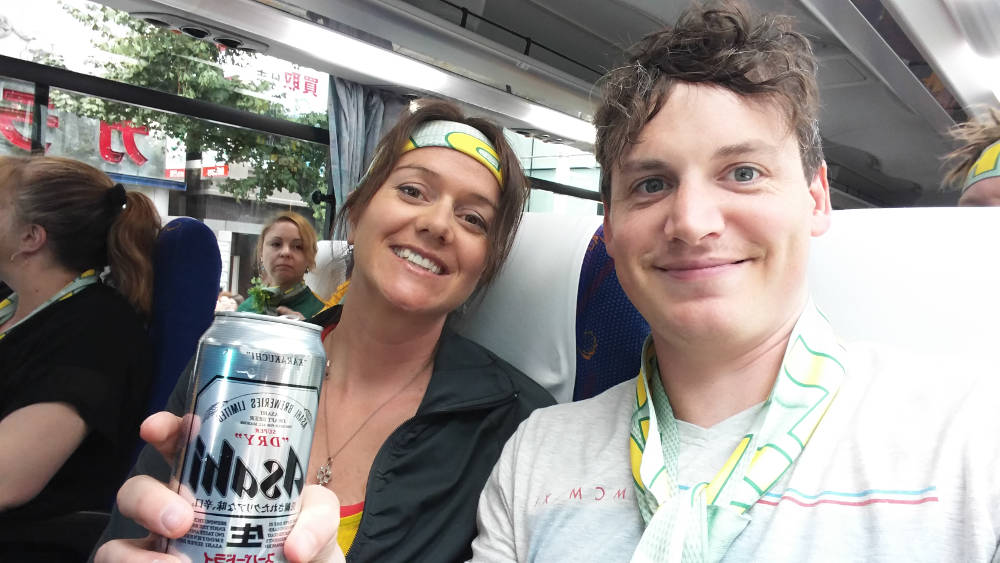 In hindsight, getting a bus out to the stadium proved to be a bad idea. There appeared to be only one road and there was traffic everywhere.
It is normally a 45-minute drive going off Google Maps, but the journey took over 2-hours in the end.
It didn't help having a bus full of guys drinking beers and busting for a pee either. We even had to stop on the side of the road to go. Certainly not a good sight!
We arrived at the game stadium around 6pm and soaked up the atmosphere, which was absolutely buzzing.
After checking out the merchandise stands and grabbing some food and drink, we headed to our seats.
They do things slightly different over in Japan. We didn't have set seats, rather all the Aussies were in one section and it was first in best dressed.
We found some decent seats and sat next to Cam and Scott. The stadium was rocking and we'd made some more friends with the guys in front of us, who were from Wagga.
It was now almost kick off time for the Socceroos vs Japan game. The players were introduced (which sounded like a game of Street Fighter on Nintendo) and the national anthems were done, and it was now game time.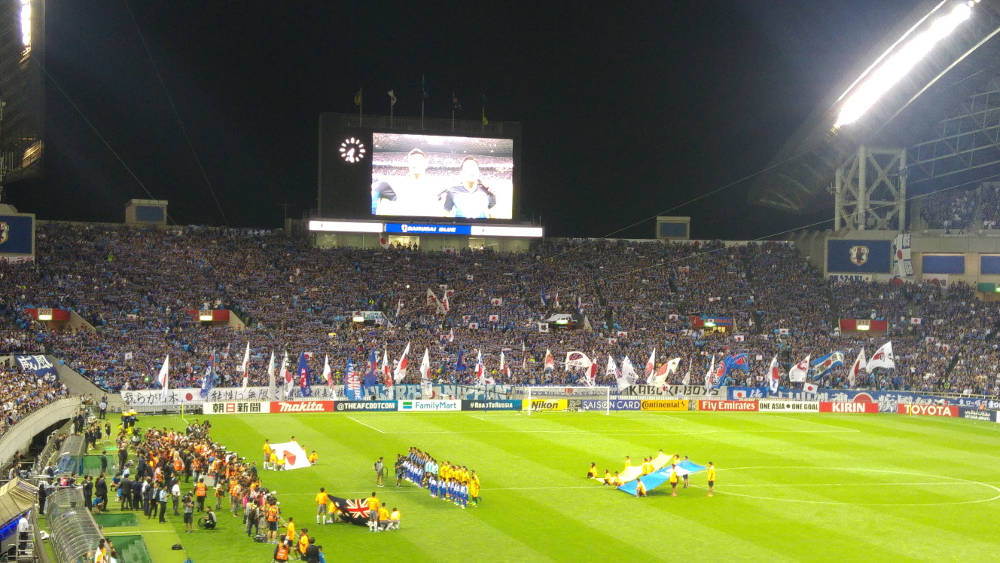 The first half was rather scrappy. Japan had the ascendancy, but neither team created many chances. Then right before half time, Takuma Asano put the hosts up 1-0 with a cracking goal.
In the second half, Japan dominated. I don't even think Australia even had a shot. The margin was extended to 2-0 at 82' when Yusuke Ideguchi put the match beyond doubt.
So, there it was, the Socceroos vs Japan game ending 2-0 and our World Cup campaign in absolute tatters. The scenario now being we need to beat Thailand by a minimum of 4-0 goals. Doable, but not easy.
Surprisingly, everyone was happy. It was a brilliant night soaking up some of the best atmosphere we'd experienced at a soccer game, plus meeting plenty of locals after the game.
Socceroos vs Japan Photos
On the way back to the bus we were giving high fives and chatting to tons of Japanese fans, even getting in plenty of photos with them.
In fact, saying high to all the locals after the game was one of the highlights of the trip so far. They are some of the nicest people we've met in any of the countries we'd visited before.
Now it was time for the dreaded bus back. It was another 2-hours and this time there was no stopping for a pee on the way back. To say it was the longest bus trip ever was an understatement.
When we got back, we went for some Hungry Jacks with Scott, then went to bed. Getting to bed at 2am was less than ideal, given we had our Mt Fuji trip tomorrow and a 6:45am wakeup call. Argh!
Our Socceroos Friends
More Photos from Day Three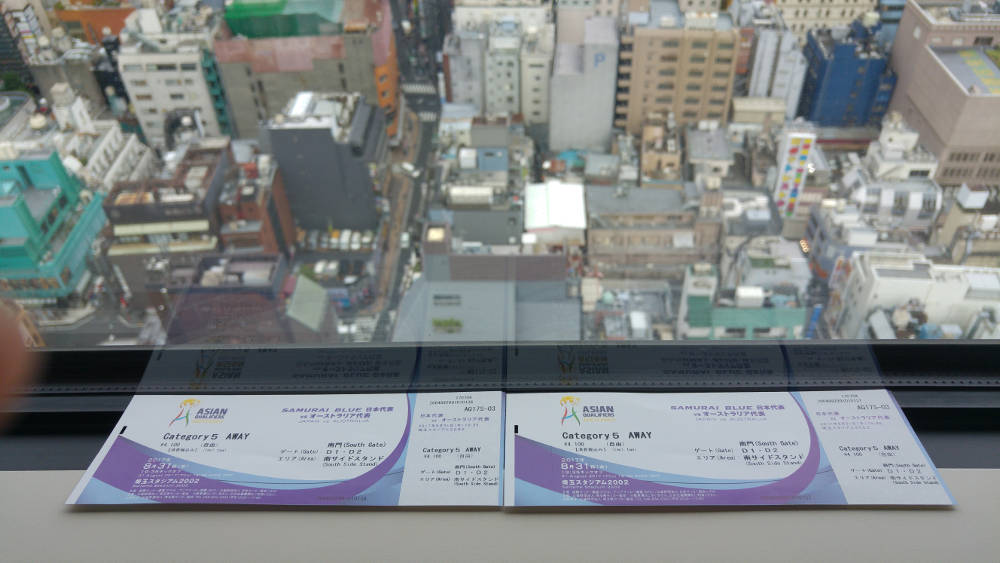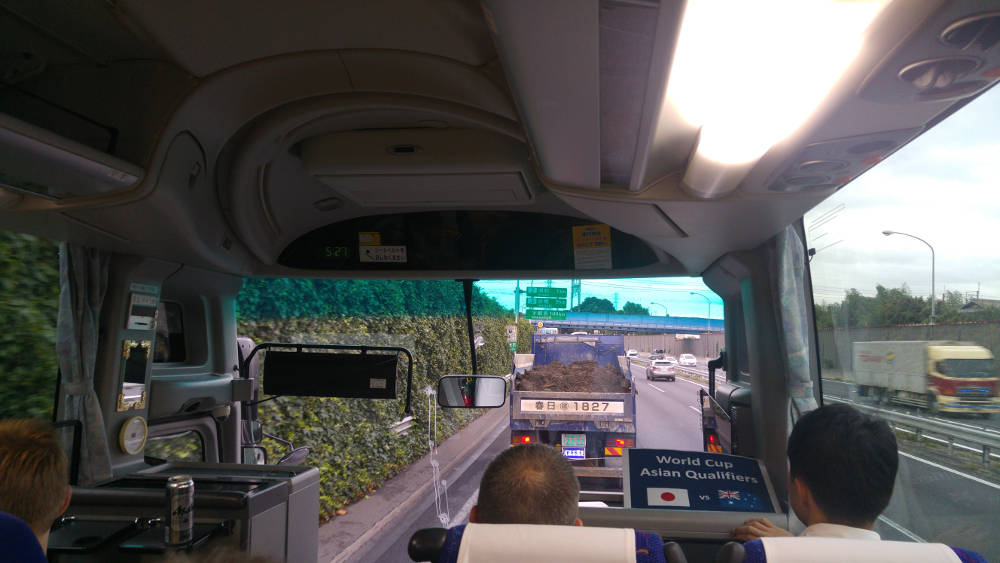 Saitama Stadium Location