It wasn't easy, but we somehow managed to get up at 6:30am feeling tired and sore from yesterday. But we were also raring to go for another Tokyo tour with the rest of The Fanatics gang.
We headed downstairs from some free breakfast, which wasn't exactly the greatest breakfast of all time, then met everyone at 7:15am in the foyer as planned.
After a short walk, we arrived at the bus station for our tour. The first 30-minutes or so were spent waiting around for the tour to start, so we grabbed ourselves a coffee from the food court while we waited.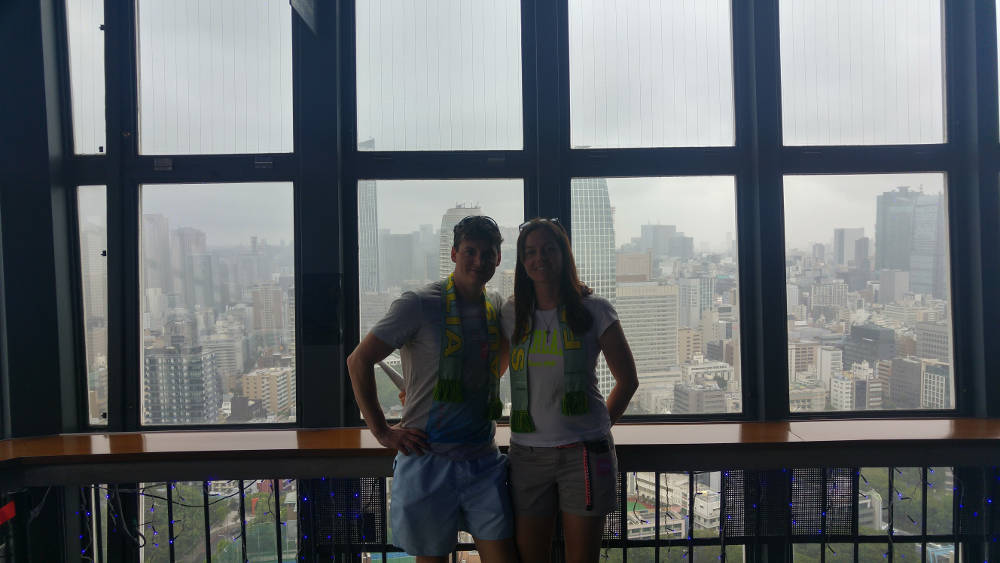 The first stop was Tokyo Tower, which looked like a rip off of The Eiffel Tower in France.
It was quite high and gave good views, but it was a rainy and foggy day, so we were limited to how far we could see.
Next stop was the Imperial Palace, which we had seen yesterday on our Tokyo bike tour.
Luckily we had already seen it, because it was belting rain and the England prime minister was visiting, so we couldn't actually get in to the viewing area.
We arrived back at the bus soaking wet and growing tired of what had been a pretty ordinary tour so far.
The next stop was a nearby temple, but given we had seen better temples yesterday, plus the fact it was still pouring rain, we opted to go for a quick walk and then find some shelter, counting down the clock until this crappy tour ended.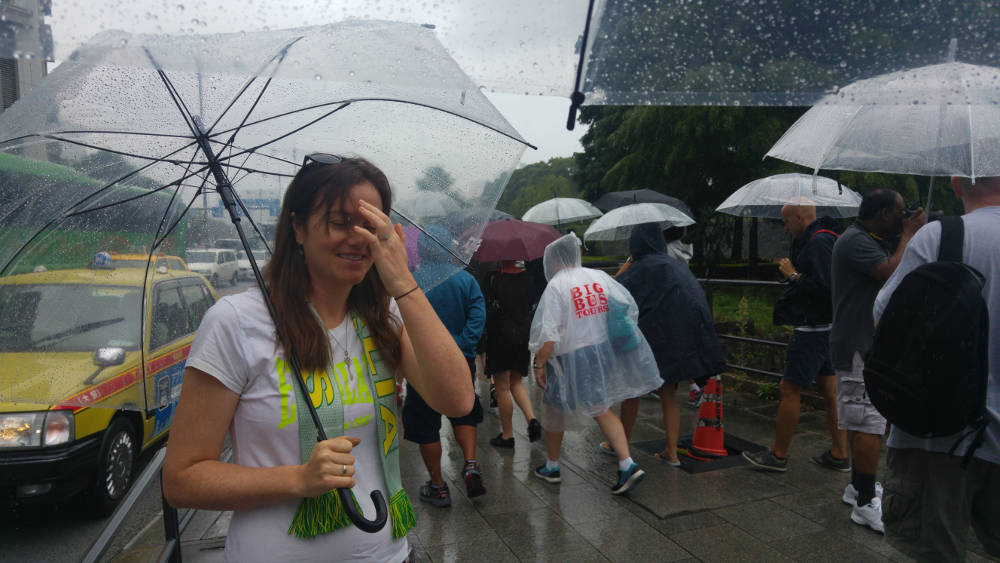 We all got the train back to Shinjuku as a group then went our separate ways for a few hours, as we waited to go to Socceroos match at 4pm.
Our time was spent going back to the vegan restaurant from last night called Ripple, where this time we got a delicious burrito.
Oh, we even got to see Godzilla go off his rocker on the top of our hotel after days of missing out. Turns out it wasn't that exciting in the end!
The next hour or so was spent resting and having a shower, as we prepared for the big match.
More Photos from the Tokyo Tour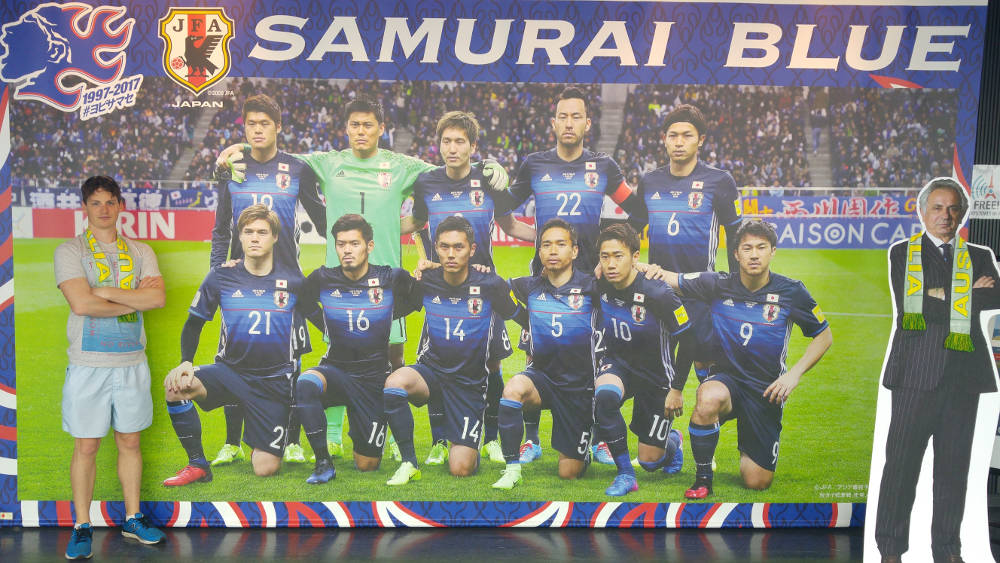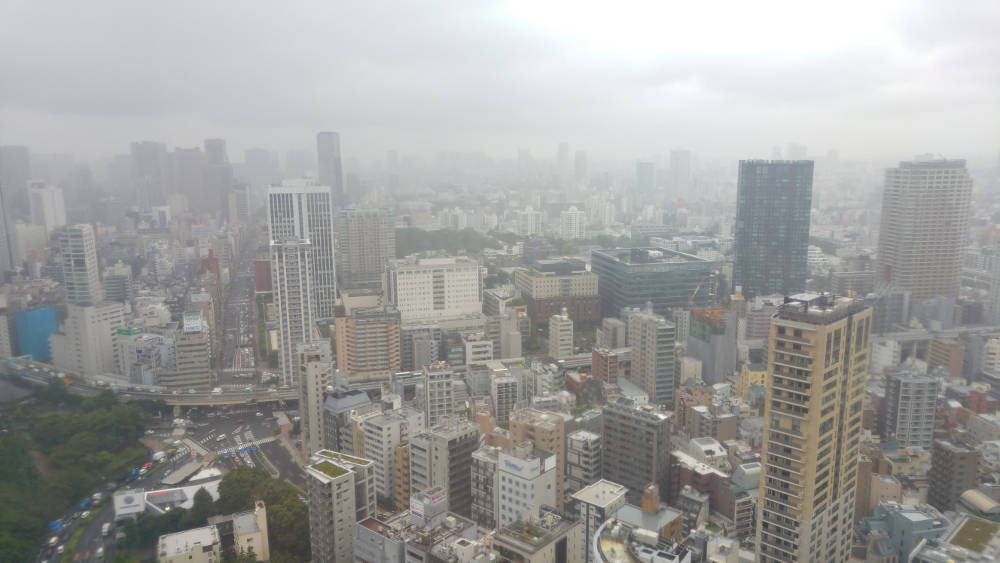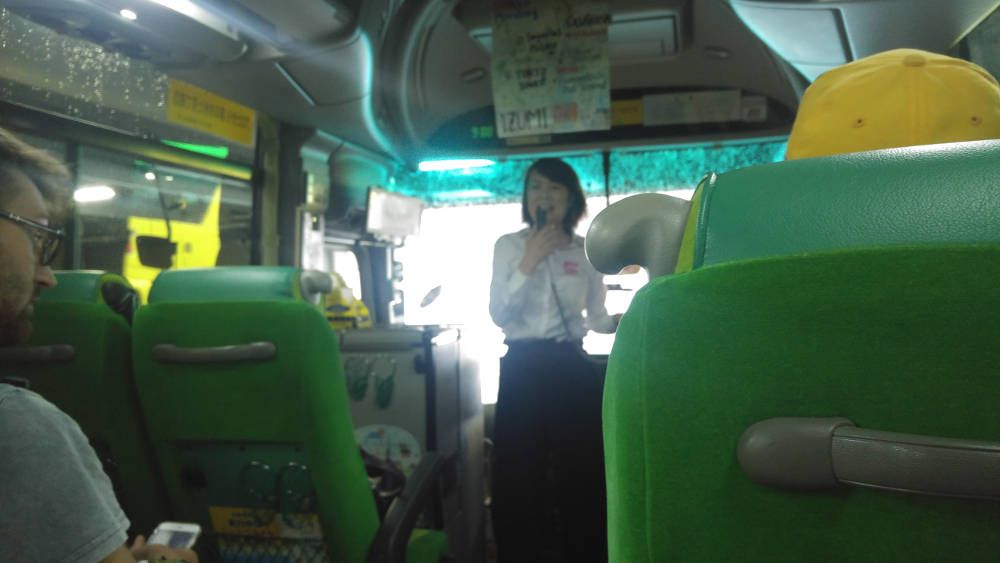 Where We Stayed in Tokyo