We wake up earlyish this morning to a quiet house, thankfully, Keelan was nowhere to be seen, so we pack up our stuff, book a hotel for our next stop and head out, happy to avoid a weird goodbye.
First on the agenda was some food, so a quick stop to Walmart was on the cards. As luck would have it, we find one just off the highway and grab our usual carrots, apples, bananas, berries and our lunch on the go favourite, chips and dip.
Well prepared now for our four hour drive to Baton Rouge, we cruise along the busy highway only stopping for Petrol and Starbucks in a small town named Beaumont, until we get about half way and spot a beautiful Lake called Lake Charles.
Not being able to resist a picnic bench by a lake on a sunny day, we park the car and whip out the chips and dip and have ourselves some lunch.
We finish up and find a little alligator enclosure behind us with heaps of alligators and the smallest turtles that we had ever seen.
Our journey takes us across some nice scenery, especially a long bridge road that took us a quite a few kilometres cross swamp lands. It was damn impressive.
Now we were on the home stretch. We get about twenty minutes from our hotel and then BANG, traffic smacks us in the face and adds fifty minutes onto our trip.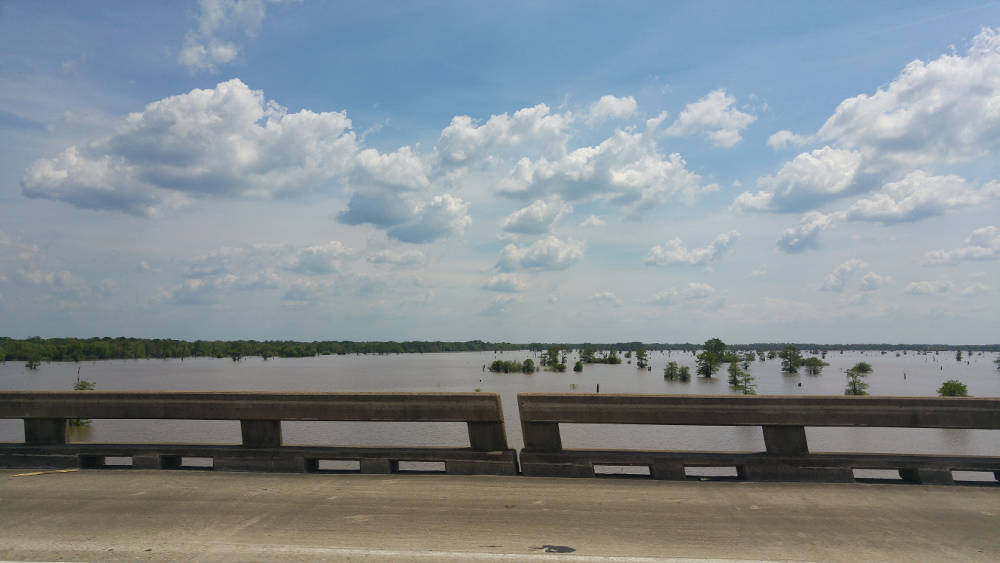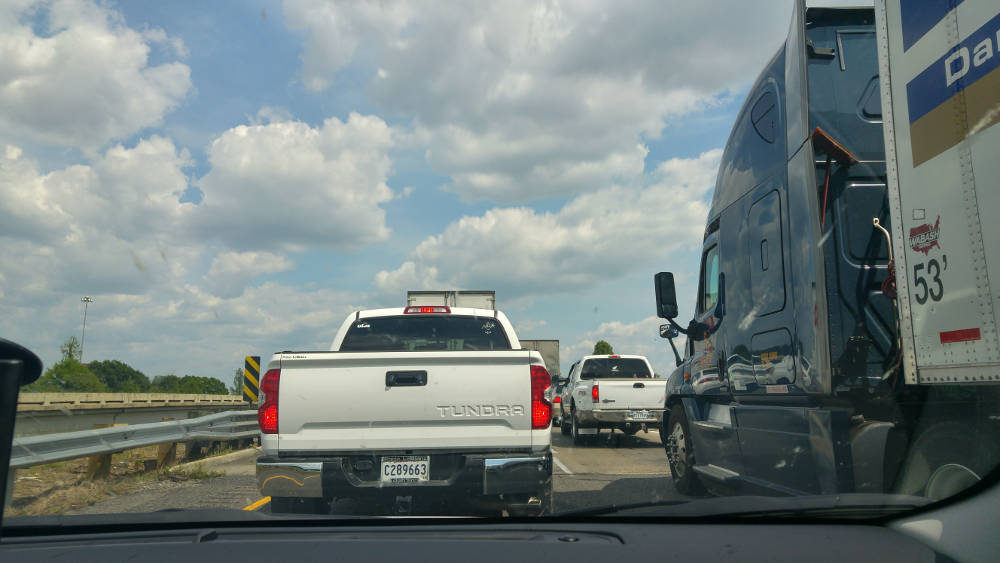 Going about 6 to 20kph on average, it was a slow grind, but we eventually make it to the hotel and cant wait to have a lay down after 5 hours of driving.
But this was too good to be true. The lady at the check in counter couldn't find our booking…
They called the head office, who found it straight away, but because they couldnt find it on their system, we had to call expedia (which was about a 20 minute wait) and get them to cancel the booking. Then we had to re-book and check-in all over again… Grrrr
On top of that, a lady who calls herself 'Miss Debbie' and also the hotel manager, looked fed up and the last thing she wanted to do was help. Luckily the other lady was super nice.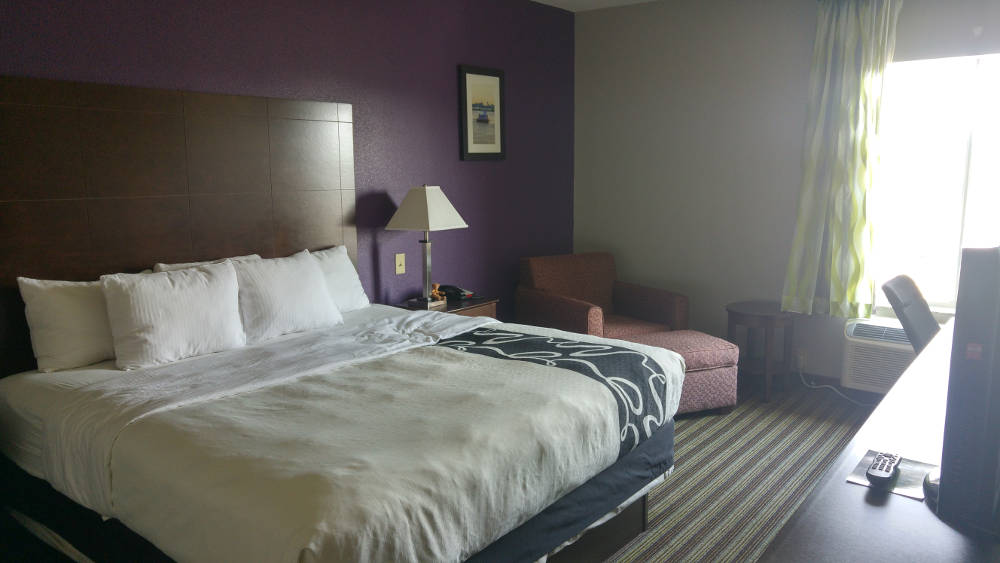 We finally make it to the room, kick off our shoes and relax. What a nightmare! On a brighter note though, we just got promoted to Super Host on Airbnb!
This was a great surprise as we were worried about how our Airbnb listing would go while we were away. Yay!
All rested up, we head out and find a Hobby Lobby shop next door and stock up on some wedding flower supplies for Renee's wedding bouquets. We get everything we need and then make our way to dinner.
Adam researched this restaurant to make sure it didn't only have burgers, wings and pizza, so the pressure was on to see what he had found. We pull up to a normal looking place called Bistro Byronz and make our way inside.
Adam did well, the menu had some epic veggie options and we finally got some good food into our bellies.
Now it was time to head back to the hotel for the night and have a nice long rest. Tomorrow we head to Mobile which is a much shorter three hour drive.
I watched Bridget Jones' Diary 2, while Adam plugged away on the blog, getting it back up to date after we fell behind while we were in Texas at Mark & Renee's.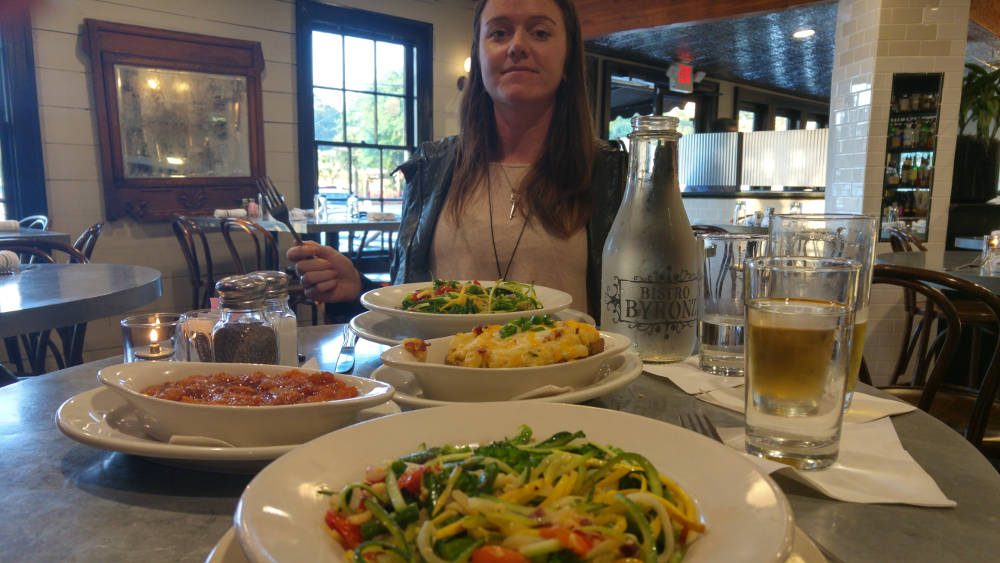 Where We Stayed in Baton Rouge