The annoying buzz of the phone alarm wakes us up bright and early, so it was off to our free breakfast downstairs thanks to the check in stuff up the day before.
Not expecting too much, we gobble down some toast and sultana bran and get out of there pretty quick, the sound of kids screaming and running around just wasn't doing it for us. We also spot the infamous Miss Debbie on the way out.
We hit the road yet again and stop off at Starbucks for an early coffee, this should keep us fueled up for the 3 hour drive.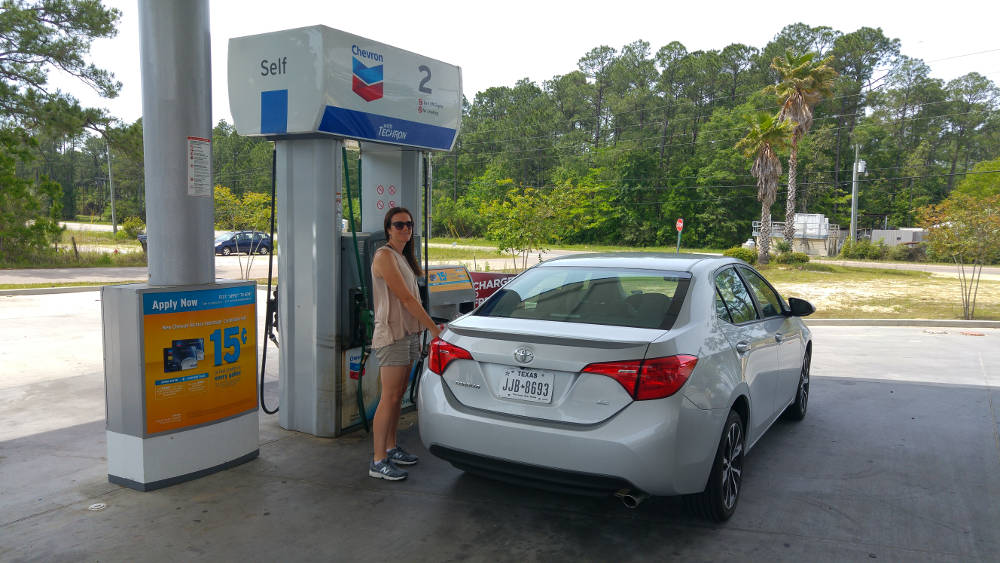 Cruising along, we listen to a Freakanomics podcast until we spy a shopping outlet just off the freeway. How could we resist? We have a shop around and grab a couple of things and then its back to the car.
Only about an hour left until we get to Mobile, we were expecting another traffic jam similar to yesterdays debacle. Nine kms to go and once again, we come to a screeching halt…
But, the right lane was free as a bird and being that we were going to be exiting soon, we take it and fly all the way to our hotel! Hell yes!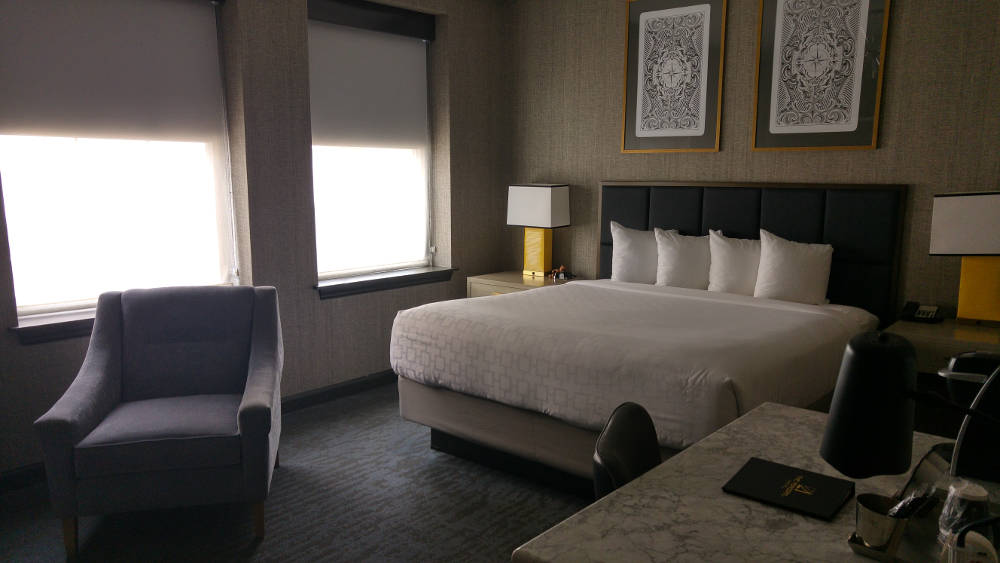 We park the car next to the hotel, check in (without an issue this time) and go park the car in a nearby garage.
The room was very lavish and exactly what we needed. We hadn't showered in a few days as the last few bathrooms were a bit rank.
Downtown Mobile, Alabama
Time for a walk downtown to see what Mobile has to offer. Adam found a nice greek gyro place called Mediterranean Sandwich Co, so we made tracks for that.
On the way we stumble upon a piano which Adam gave a brisk workout, he'll be playing Mozart in no time!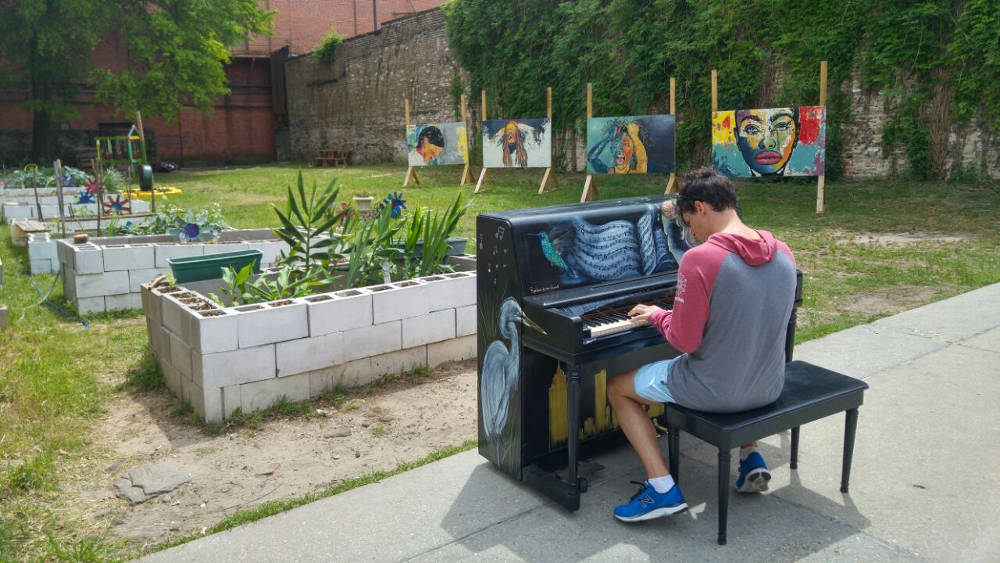 To say the Gyros (pretty much a souva) were delish would be an understatement. The little shop was filled with excellence awards, photos of famous foodie celebs and recommendations everywhere, it was no wonder it was one of the nicest things we had eaten.
Fueled up on Greek goodness, we go for a wander to the docks and check out the huge warships. As it turns out, Mobile was the hub during the wars and even constructed majority of the ships that was used against the Spanish and the northern states during the civil war.
Interested in the towns rich history we drop into the Mobile History Museum and learn all about the slave trade, mardi gras, the ship trade and the yellow fever outbreaks.
We had only planned on being there for half an hour but we ended up staying for over an hour, it was really well done.
On our way out we pick up a map of all the nearby historical buildings and do a little walking tour, it was quite amazing to see.
Time to head back to the room as our legs were starting to buckle from all the walking. Adam jumps on his laptop and does some work while Linnie reminisces back to the first Hunger Games movie.
With our appetites back in action, we head back out to the main strip, look up and see a beautiful pink sunset, hopefully this means great weather for tomorrow.
We find a nice little Mexican place called Roosters and order up two burritos with a side of chips and dip. The burrito was bloody amazing, Alabama is definitely delivering on food so far!
A quick stroll back to the room feeling full and content, Linnie gets comfy and watches Bridget Jones (the middle one) while Adam gets some more work done, this guy is never finished!
Time for bed and another 3 hour drive tomorrow and a change of plans, we are foregoing the beach stop and heading for the mountains instead, so a good nights rest is definitely on the cards.
More Photos from Mobile
Where We Stayed in Mobile