With a big day planned today, we were up early at 8am so we could fit everything in. First stop was a Dallas Cowboy stadium tour at 10am.
After we scoffed down some breakfast and packed our bags, we then went to the parking garage to pick up our car and then headed straight to Cowboys Stadium.
We left with plenty of time to spare, or so we thought… It turns out the Dallas highways are an absolute minefield to navigate, plus the fact our GPS was a little out of date also added to the difficulties.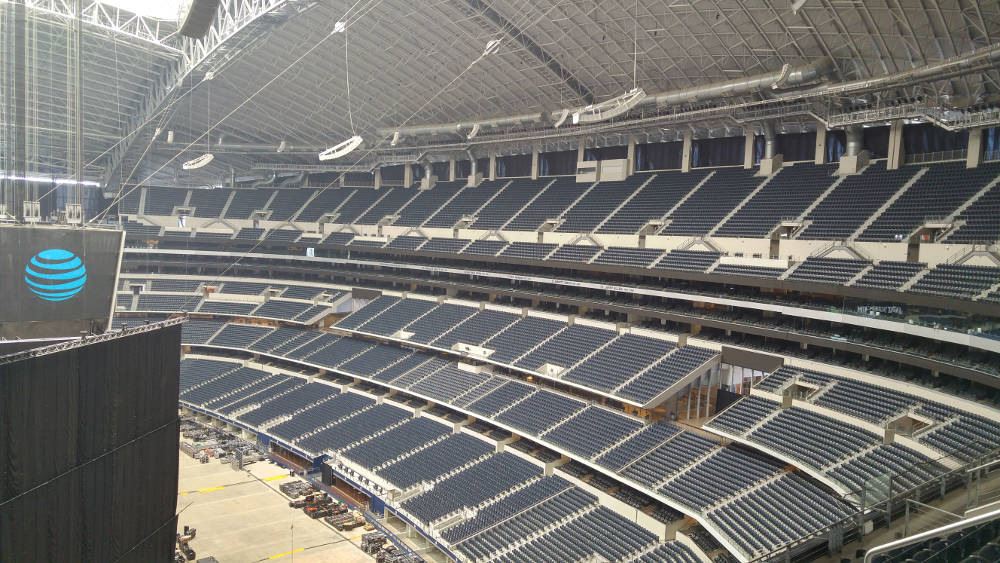 Good old Google Maps on the mobile phone saved us and we managed to rock up to AT&T Stadium, aka. Cowboys Stadium right as the tour was beginning. Phew!
The tour was brilliant. A guy named Ed was our tour guide and he led about thirty of us throughout the stadium and through all the locker rooms, including the cheerleaders.
This guy really loved his job and you could tell. He took a liking to us given we were Australians and it was good having a chat to him. We learnt heaps.
It is a seriously massive stadium. It has a capacity of over 100,000 and the jumbo screens themselves are HD and cost $40 million to install. A new goal of ours is to go to a Dallas Cowboys match one day and watch a propper match.
Once our 2-hour tour finished, we thanked Ed and then headed across the road to Wallmart to stock up on some supplies before heading to Austin. Cornflakes, berries, apples, carrots and some chips would do nicely.
Off to Austin, TX
It was now time to head to Austin to visit our close friends Mark and Renee. We'd be spending the next five nights there and were super excited to check out their new digs.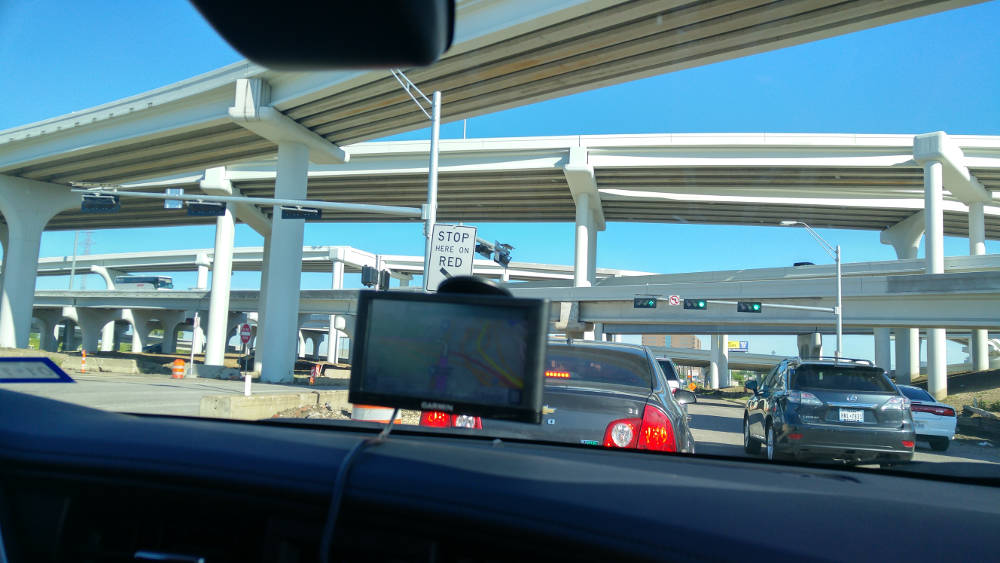 The trip is usually around 3-hours, but it took us closer to 4-hours due to some major traffic jams along the way. We arrived at around 4:30pm and spent the next hour or two having a chat and touring their new house.
Next stop was a Thai restaurant which was highly rated in the area. We had a good feed before heading off to some bars, as well as meeting Mark and Rene's friend, Balor, who originally moved to the USA from India.
He was a top bloke and we had a great night doing a bit of a pub crawl through downtown Austin. The beers were indeed flowing.
After a long night of fun, it was time to turn in. We didn't get to bed until around 3:30am and were fairly exhausted from getting up at 8am plus having a long day of touring Cowboys Stadium and driving for 4-hours.
Where We Stayed in Dallas