After a very late night we dont get out of bed until 10:30am. After a quick breakfast we head out to try and find where Renee is playing tennis, but after 3 failed attempts we give up and head downtown.
We look for a park for what seems like an hour and finally get some luck and find a one lonesome park in a little parking lot, success!
On our walk we see the river and park with is filled to the brim with weekend dog walkers, its as if everyone in Austin has a dog. While walking we stumble upon a big group of people with food trucks and giant games of connect 4, Jenga and other games.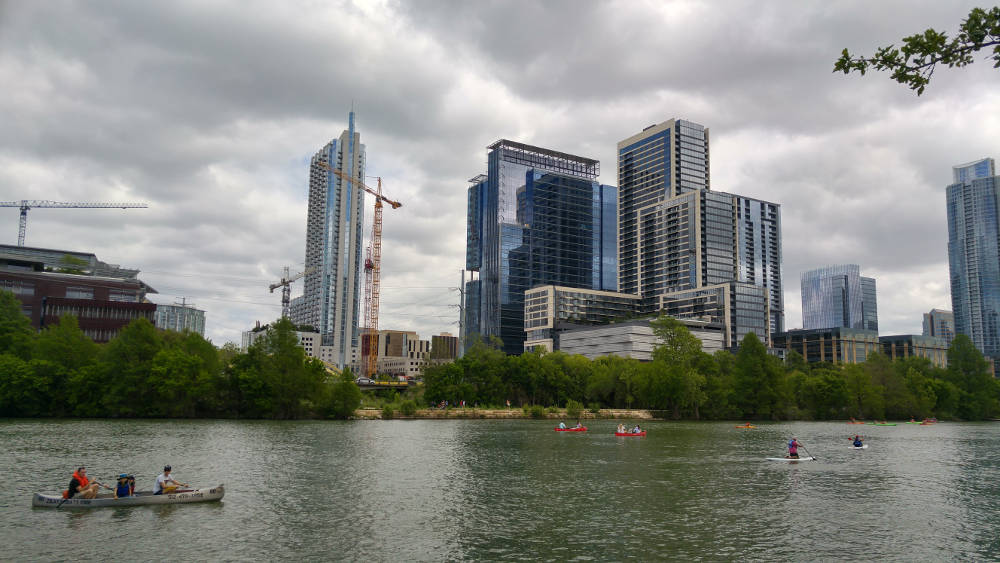 Not too sure what it was all about we join in and play a game of bag toss, which was a lot harder than it looked.
Wanting to get some lunch, we realise that Adam left his wallet back at the house, so we end up going back, grabbing the wallet and then head out to meet Renee at a sports bar.
Struggling for a park yet again, we find a garage and find renee waiting for us inside the restaurant. There was a distinct lack of people inside and the menu was a bit lacking, but the food was ok even if it was lacking all 5 food groups.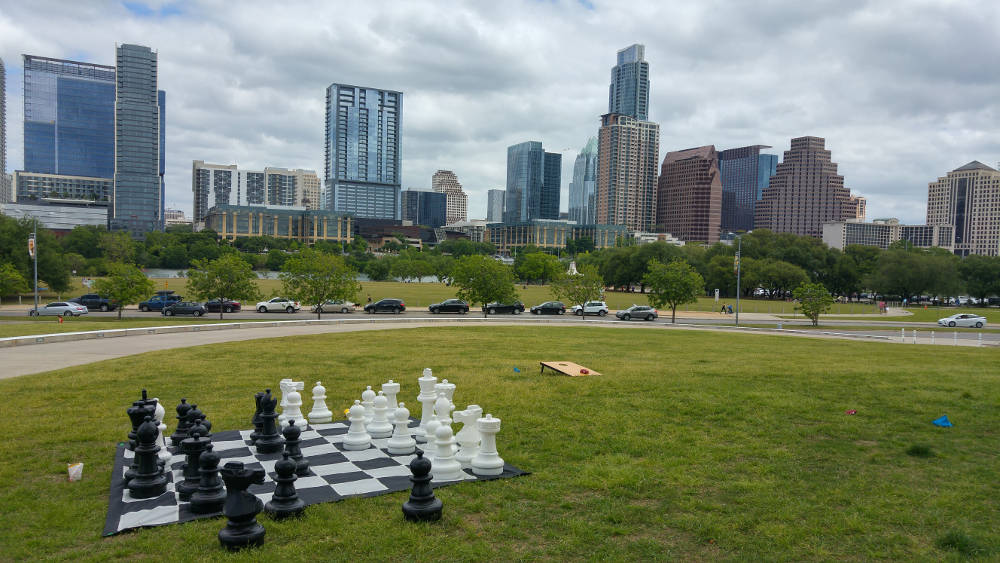 We all head back home for a breather after a quick coffee at a little cafe where we settle in for the arvo and watch the end of Twister, possibly the best movie ever.
Tonight Renee and Mark had organised to have some friends over for a games night so Adam and I take the car out for the last time today to pick up some pizzas. Home delivery would have been great.. but at $30 we volunteered to go the 10 minutes down the road.
After a couple of slices everyone started to arrive and the games night was in full swing. We all played some hilarious online games where you use your phone to draw pictures or answer questions and we all had an absolute blast.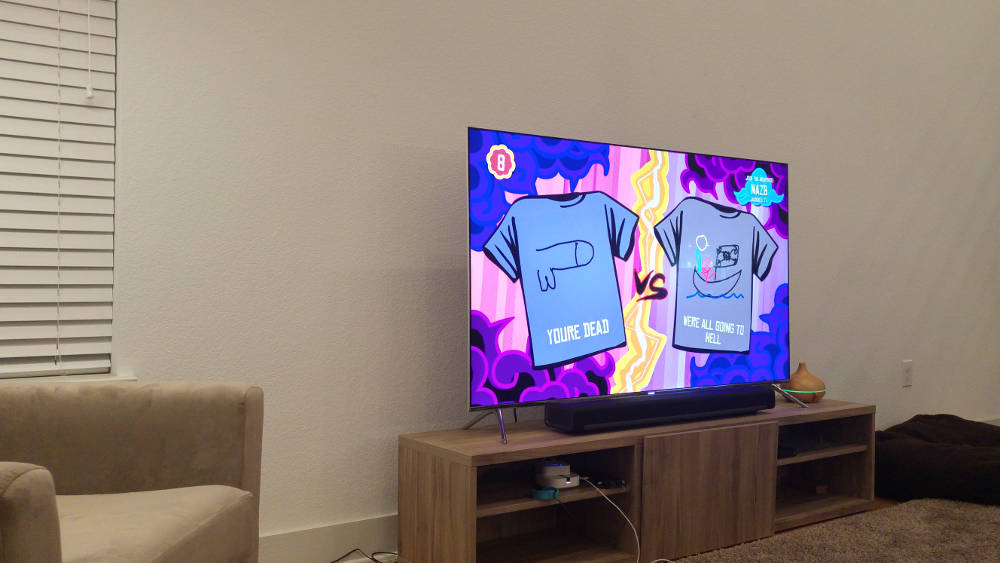 Our stomachs sore from laughing so much, we decide to break out the traditional board games for another couple of hours and once again find us laughing and enjoying our new found friends company, even if they didn't quite get our Aussie humor at times.
The games night come to an end as it was once again past 1am, we see everyone off and make our way to bed, feeling full and content from all of Renees party food and delish jelly shots!
Where We Stayed in Dallas