A bit of a hiccup happened overnight with our AirBnb house back in Ballarat losing all power and consequently, our booking for the night as well.
Not knowing what was going on, we tried called, emailing and messaging AirBnb at 4am with no luck. So we did what anyone would do at 4am and went back to sleep.
Luckily for us, a breakfast treat was in store for the morning with Mark and Renee taking us to one of their favourite restaurants in Austin. And delicious it was and very swanky with sticky buns, perfectly laid out fruit and yogurt and we even sipped on a mimosa.
A breakfast of champions down, we make our way back to the river we visited yesterday to go kayaking. Something we were very much looking forward to.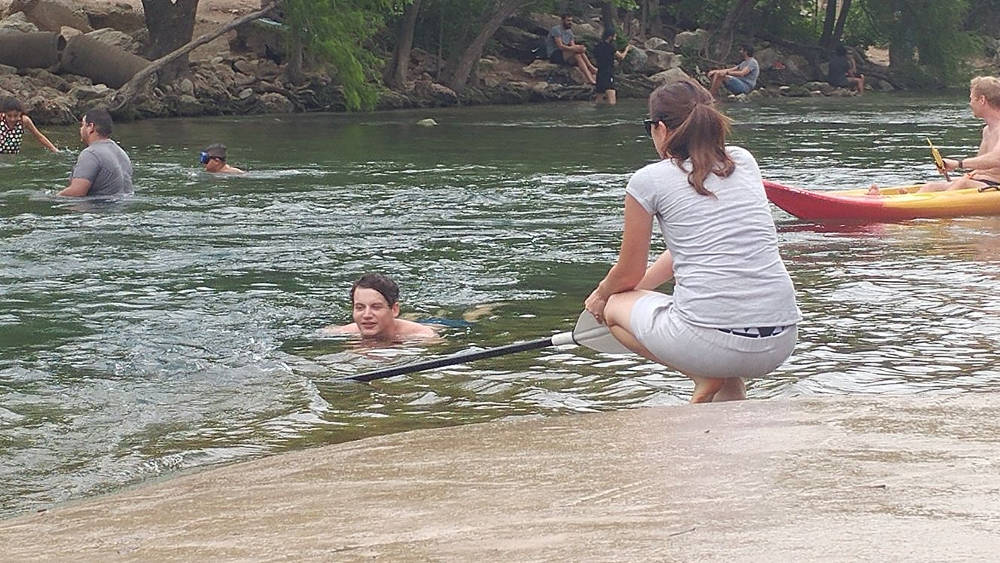 We pulled our life jackets, picked out a kayak and made out way to the waters edge. It was a picture perfect day and we had a great time paddling up the river to the city and then back to a little inlet where Adam enjoyed a dip in the cold water with all the other locals.
After about 2 hours of paddling around, we call it a day with our poor arms and shoulders about to fall off.
Still in an adventurous mood, we drive about 20 minutes out of the city and take a short hike up Mt Bonnell which has amazing views across Austin and out onto all the super expensive celebrity houses.
Mt Bonell View
Then it was onto the next stop which was another short yet steep hike that led us nearly parallel to a huge bridge.
Getting up turned out to be the easy part with Adam blowing out his thong getting back down and nearly going ass over. Probably not the best footwear for a hike…
We head back home for a breather where Linnie teaches Archie (The dog) how to roll over and shake hands.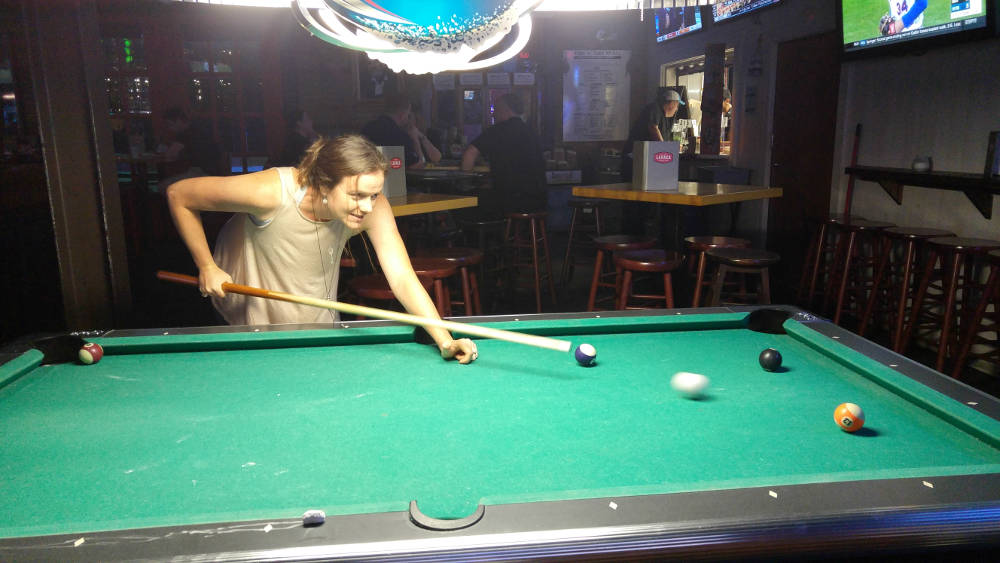 Feeling hungry after all our hiking and rowing, we head out to 6th street downtown to watch the Timberwolves vs Lakers NBA game at a sports bar where we ended up playing pool more than watch the game.
Once the NBA finished we headed out to a proper billiards bar which also had a shuffleboard table. We had no idea what this was all about so Mark and Renee filled us in and away we went.
As it turns out, Shuffleboard is one of the great games! We ended up playing about 10 rounds and stayed until late yet again.
With nothing much open on a Sunday night we struggle to find any food, so Mark orders up some Greek food and by the time we get home, the food arrives and doesnt last long before its all gone.
Time for bed, its been yet another fun filled day!
More Photos from Kayaking Day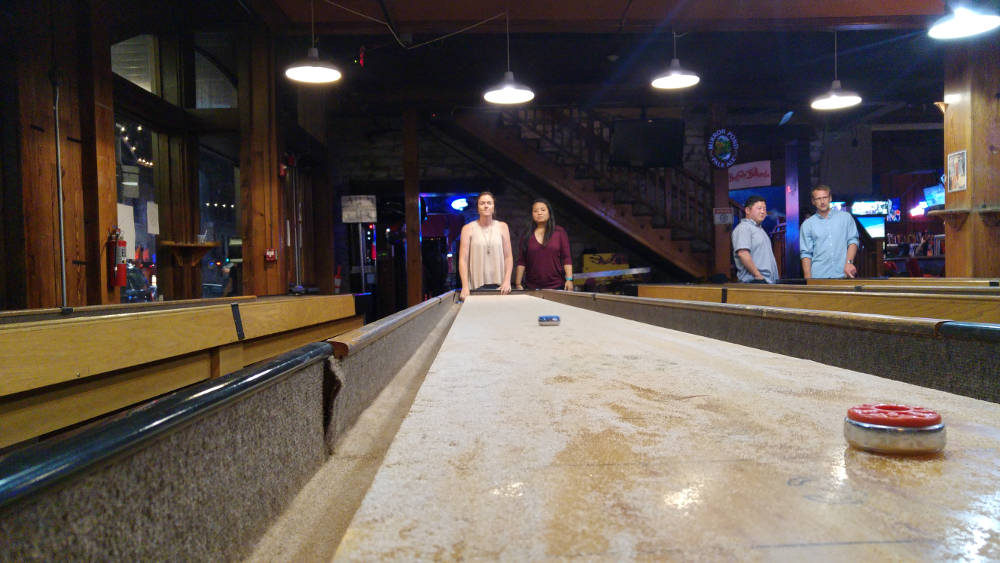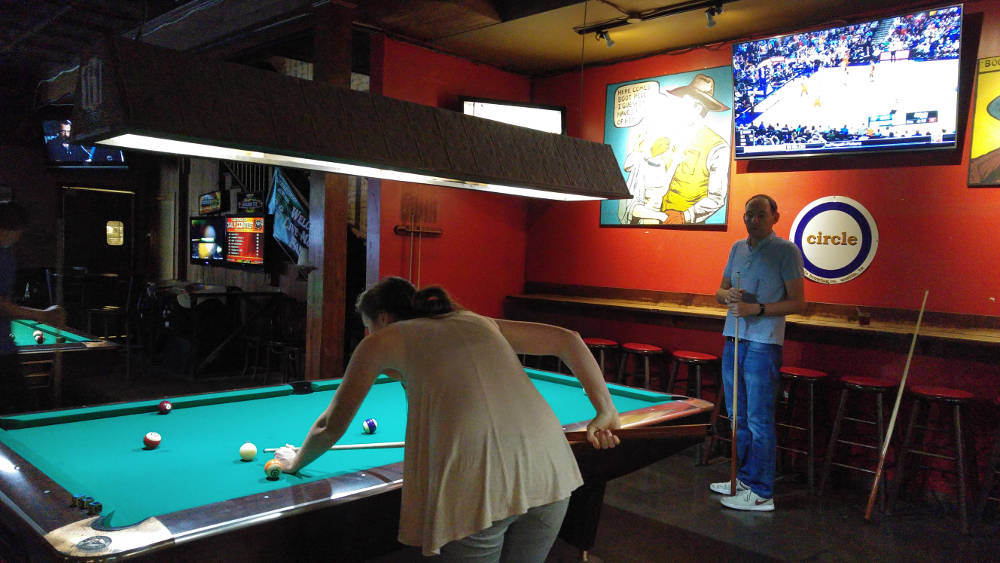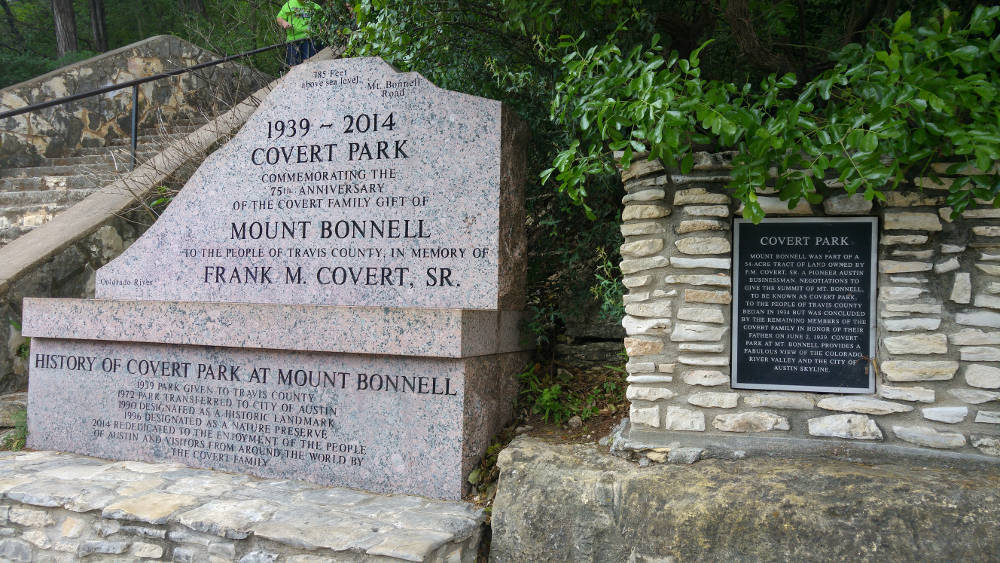 Where We Stayed in Dallas