Im not sure if we mentioned this in a previous post, but our hotel smells weird. And the reception is the worst, not sure what it is but I hope we never have to smell it ever again!
Rant over.. We get up for another bowl of cereal and make our way to Hertz to pick up our car, we walk the 20 mins down the road only to find that it won't be ready to pick up until 1:30pm and that hiring a GPS will cost $13 a day.. 77 days at $13 per day, not likely Hertz!
So we walk another 20 mins down the road to Target where we get a mouthful from some protesting homeless guy about being middle class and ruining the world, truthfully I have no idea what he was going on about, so great protesting you muppet…
We buy our own GPS from a very limited selection, a very cheap one or a very expensive one, having had GPS issues before we go with the expensive one. I do not want to end up down some dirt road in the middle of nowhere ever again!
With another 2 hours to kill we walk back to a very (un)tastefully decorated diner and have some lunch where we found a very cool IQ peg game that kept us busy for the entirety of lunch. The music selections were about as tacky as their fake flowers that suffocated corners of the room and their unisex toilets were quite scary.
A quick rest was in order, so it was back to the enchanting smells of our hotel until it was time to get the car and head to San Diego, as soon as we start walking there the heavens opened, and we get soaked, this better be an awesome car!
May we present to you our beautiful Brown box of a car, the Kia Soul, it wasn't love at first sight but she purrs along and has a fair bit of get up and go which is what you want in a car, we haven't named the car yet, but I think something like Bear would suit it.
Being back behind the wheel felt like second nature, armed with a single post it note tacked to the window there was no way to forget what side of the road to be on and we were off…
Right into peak hour traffic ALL the way to San Diego…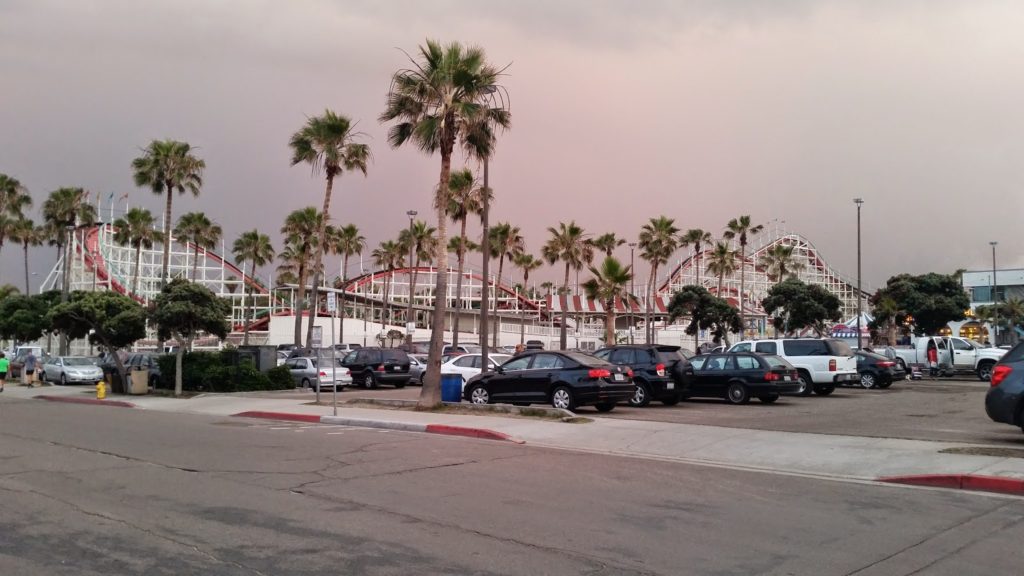 So it took us a little longer than anticipated but we got there in the end and were greeted with a beautiful hotel on Shelter Island that didn't smell weird at all!
With the rain still teeming down (which apparently never happens!) we head over to Belmont Park, but with the roller coaster being closed from the rain and with no 'Sunset Riders' game in the arcade we find a pretty cool bar called the Sandbar.
Here we settled in for some nachos, tacos, giant beer and NBA playoffs in which an Aussie Cleveland player got best on court against the Bulls to make it through to the final, go Aussies!
After the game we head back to our seaside hotel which turned out to be a turbulent drive, the rain had stepped it up a few notches and was starting to flood the roads, in some places the water was up to our wheels.
So it was very slow going and we take a park on the higher side of the street just to increase out chances of actually having a car waiting for us when we woke up.
More Photos from San Diego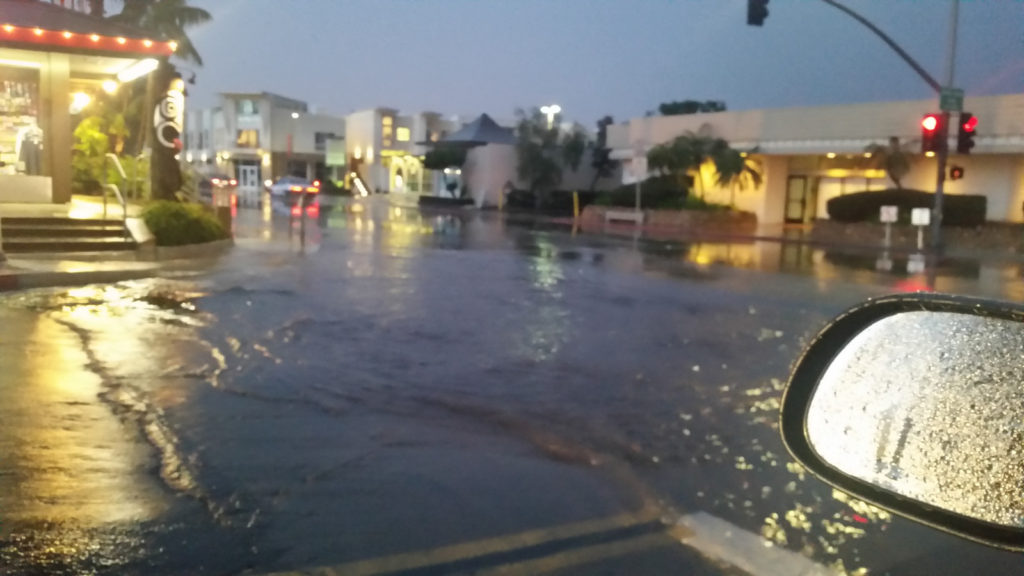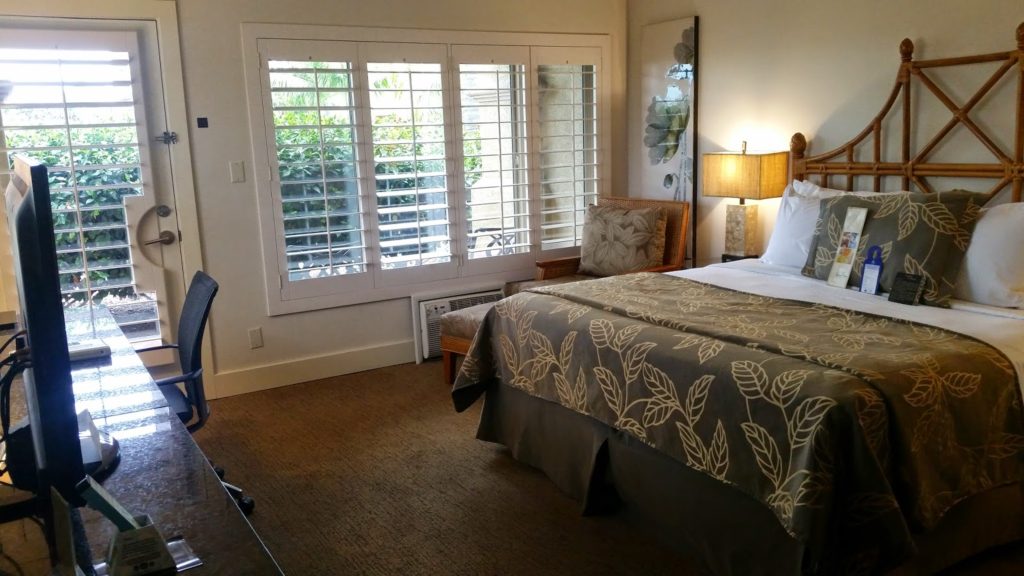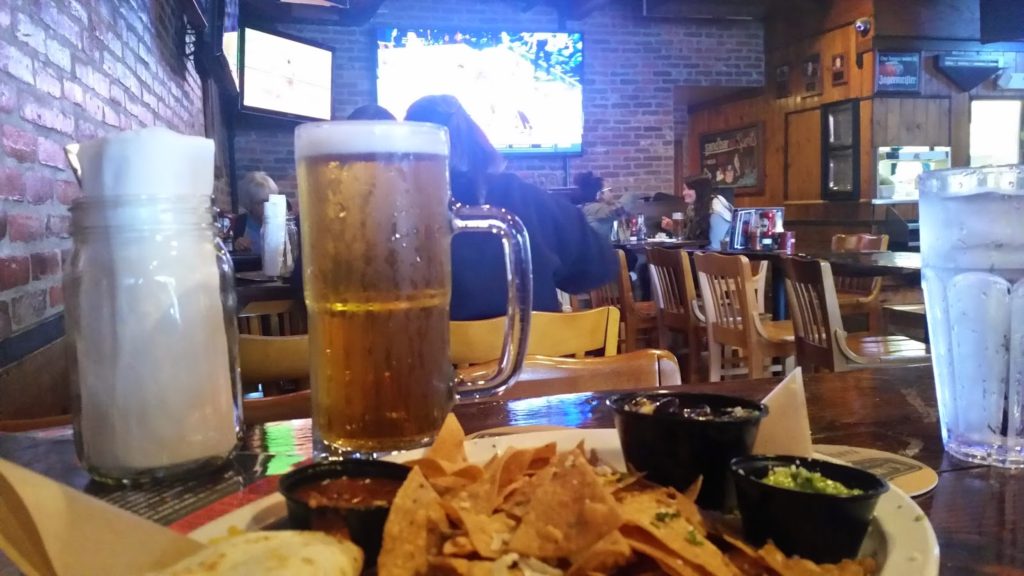 Where We Stayed in San Diego