Our hotel bed being a bit too comfy, we accidentally sleep in until 10am, whoops!
With the horror of having missed breakfast, we get ready at lightening speed and rush to the restaurant and were happy to find out that breakfast finishes at 11.
We pile in the car, and although it was still raining, we refuse to give up our sole reason of detouring to this city; the San Diego Zoo.
Wipers raging we arrive at the zoo in no time at all and make our first purchase of a poncho. While the hood was annoying, they kept us warm and dry and were able to enjoy the Zoo as best we could.
I wouldn't say that it was the most amazing zoo we've ever been to, they were doing some repairs and new enclosures so that may have brought it down a few pegs but it's hard to beat our Melbourne and Sydney zoos, and they remain the best we've seen.
San Diego Zoo
With the rain now easing into a sunny day, we decide to park the car in the city for the upcoming baseball game that night.
We pull into a very random car park, and as soon as we find a spot and a guy pulls up behind us and hands us a ticket.
At the time we thought he worked there, but later on, we realised that he was leaving and gave us his parking ticket that he'd already paid for, free city parking for us, what a champion!
Off in the distance, we could hear a Disney cruise ship preparing to cast off, much to our delight instead of blasting their horn, it played the first few bars of 'When You Wish Upon a Star'. You have to google it, it was amazing!
We head to the local Westfield Mall to grab a bite to eat which was a make your own stir fry, it's like a DIY noodle box, very cool.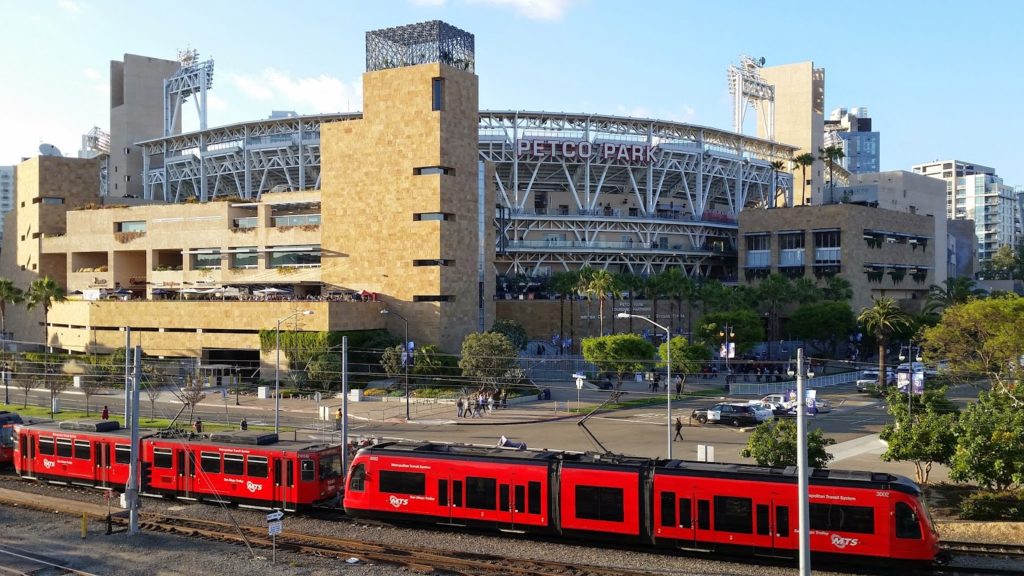 Then we make our way to the harbour and walk along the docks checking out the stupidly expensive yachts until we come across a Fox Sports Bar.
We hang here and watch the Washington vs Atlanta NBA Playoff game until it was time to head to the Petco Stadium and get our second game of baseball under our belts.
This stadium was like nothing we've ever seen, it was like the MCG cut in half, with a gigantic scoreboard, a grassy knoll to set up a blanket on, rows of craft beer stands, a mini grocery store and so much food the choice was endless, no more burgers, chips or hot dogs, take that AFL!
The game was pretty much over with Washington scoring four runs in the first innings, so we explored the ground and ended up talking to a nice old fella who worked as an usher.
It turns out he loves every sport known to man and when he found out it was our first time at the ground he gave us a very cool 'First time at Petco Stadium' badge and then let us sit on the lower level, Americans are awesome!
After the game, we walked through the Gaslamp Quarter, which is all kinds of bars and shops that come alive at night.
We get propositioned to join a group of people in a limo, decline, and head home as it was late, and after having walked close to 5 hours for the day, we needed rest for our big drive to Vegas the next day.
More Photos from San Diego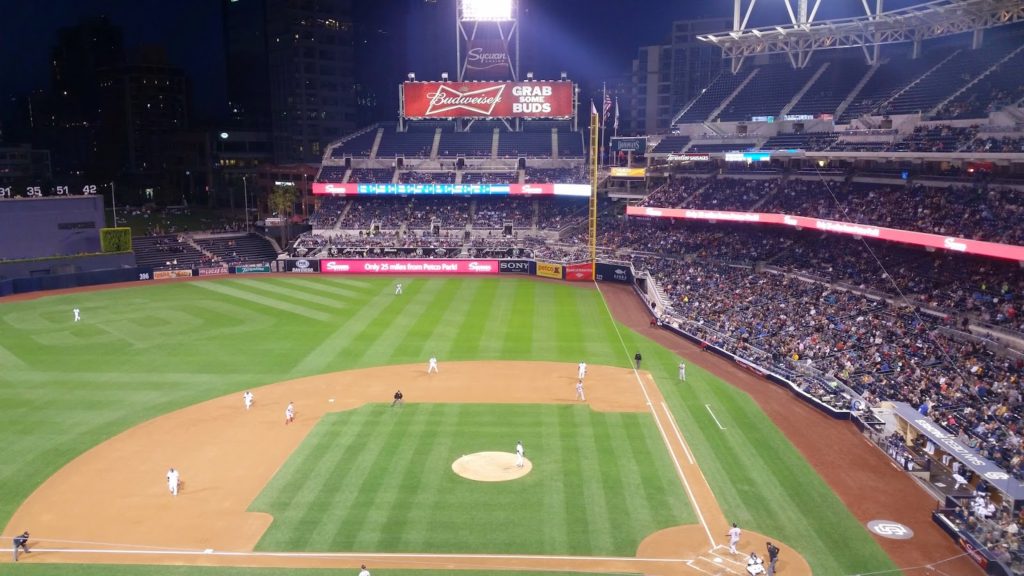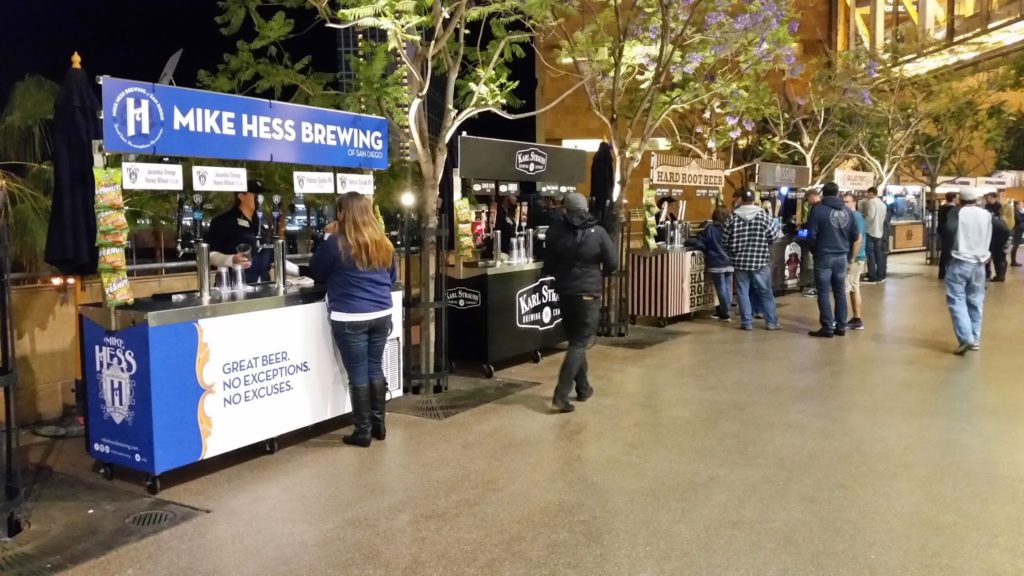 Where We Stayed in San Diego