With a few delays in traffic that had us at a stand still we arrive in Las Vegas at around 3pm, we pull up to The Tropicana.
The valet took our keys, and we enter the hotel only to be met with a huge check in line… Uuugh welcome to Vegas!
It took around 30 mins just to check in, and in true Vegas hotel style, it took a while even to find the elevators to our building let alone walk the corridor to the room.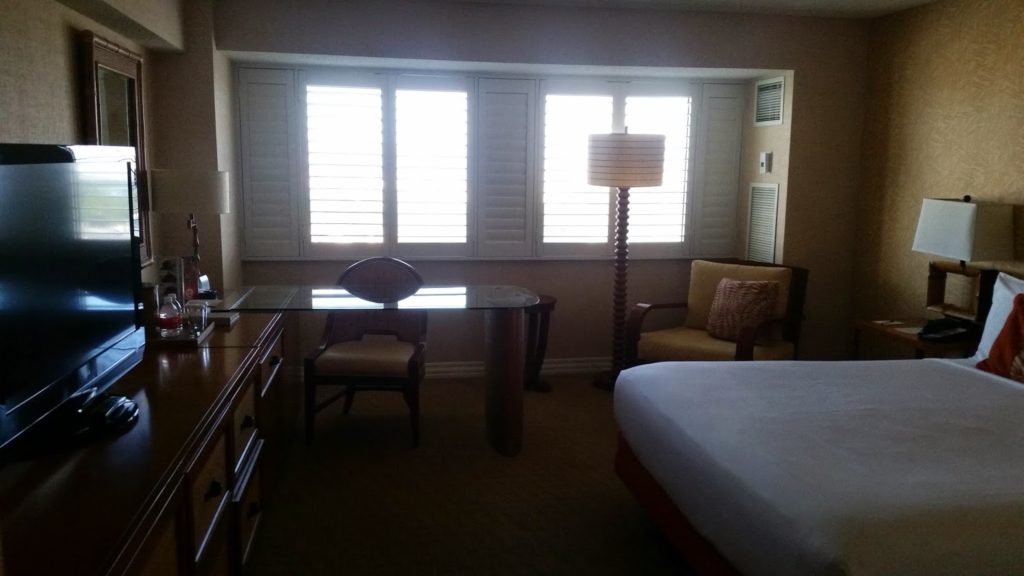 The room wasn't as tacky and lavish as the bigger hotels, but it was comfy and great value for the location, plus with the hotel being a Doubletree we got to chow down on our first of many Doubletree cookies that they give you on check-in. Seriously the best cookies ever!
We drop our bags and head out to explore, we start at the New York New York Hotel, not having eaten anything since 8:30am we were ravenous and find a Mexican restaurant where we ordered chips with salsa, burritos, and empanadas, they went down a real treat!
As luck would have it, the Mexican domestic league playoff final was on with plenty of Mexicans there watching it, creating a patriotic atmosphere. It ended 7-5 on aggregate, so plenty of goals and lot of very happy supporters.
We continued exploring, racking up a fair few miles in our legs. Along our travels, we checked out the Bellagio Fountains, Caesars Palace, plus a few of the other touristy places all along the strip.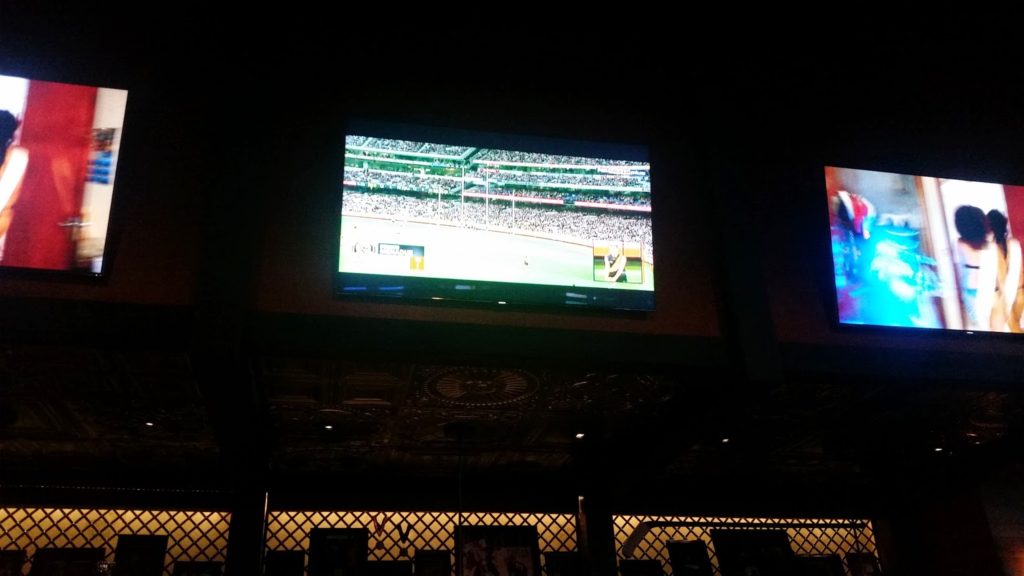 At 10pm it was time to see Tim Allen, aka Tim The Toolman Taylor.
We'd booked tickets to his standup show about six months ago and certainly weren't disappointed. We had seats pretty close to the stage and he delivered on everyone's favorites, the Toolman grunt, and the Buzz light year 'To infinity and beyond!'.
He came across as pretty much the same sort of guy as he played on Home Improvement, he even said that he builds hot rods, but funniest of all is that he hates kids and yet seems to keep doing kid-targeted movies like The Santa Clause and Toy Story that have kids everywhere doing his head in… Love it!
After the show, we ran around town trying to find coverage of the A-League Grand Final. Unfortunately, coverage of that was nonexistent, but we found the next best thing, that being a craft brewery sports bar at the MGM which had the Collingwood vs Richmond game on… What were the odds?
Las Vegas Strip at Night
Where We Stayed in Las Vegas