Our second morning in Vegas had begun and it was down to Starbucks for a coffee and one of their delicious yogurt and granola packs for breakfast.
So we decide to head to the outlet mall up the north end of the strip, we utilise the express bus which took us the whole way in no time at all.
We left the Nike shop empty handed but did end up getting some nice Columbia hiking shoes at a bargain price, a 'Ricky Rubio' Timberwolves top and a few Calvin Kleins to add the the wardrobe, not a bad day out at all.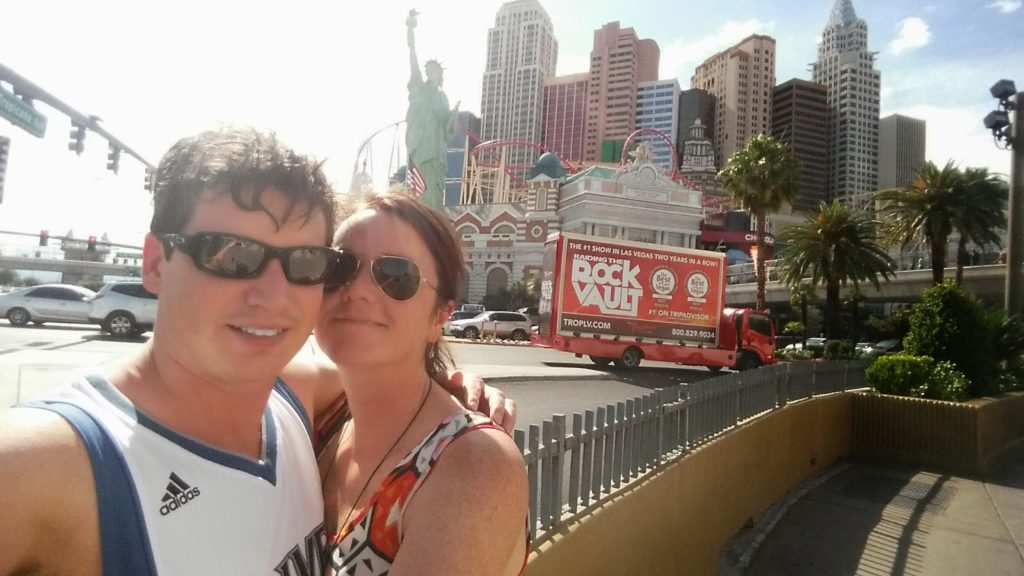 On our way back we stop through to the M&M Shop, go up the escalator and go straight for the giant m&m wall and load up for the night and for the car trip to Phoenix for tomorrow with a LOT of chocolate.. $25 worth.. Oops!
Back at MGM we head to the sports bar where we order up a HUGE burger and devour it whilst watching the Clippers completely choke against Houston in game 7 of the NBA playoffs.
Next up was our night of Las Vegas magic and illusions. First on the cards was Jan Rouven (pronounced Uan) the Illusionist from Germany.
This guy was a champion! His illusions were pretty stock standard but he was fun and even stayed after the show for photos and a chat.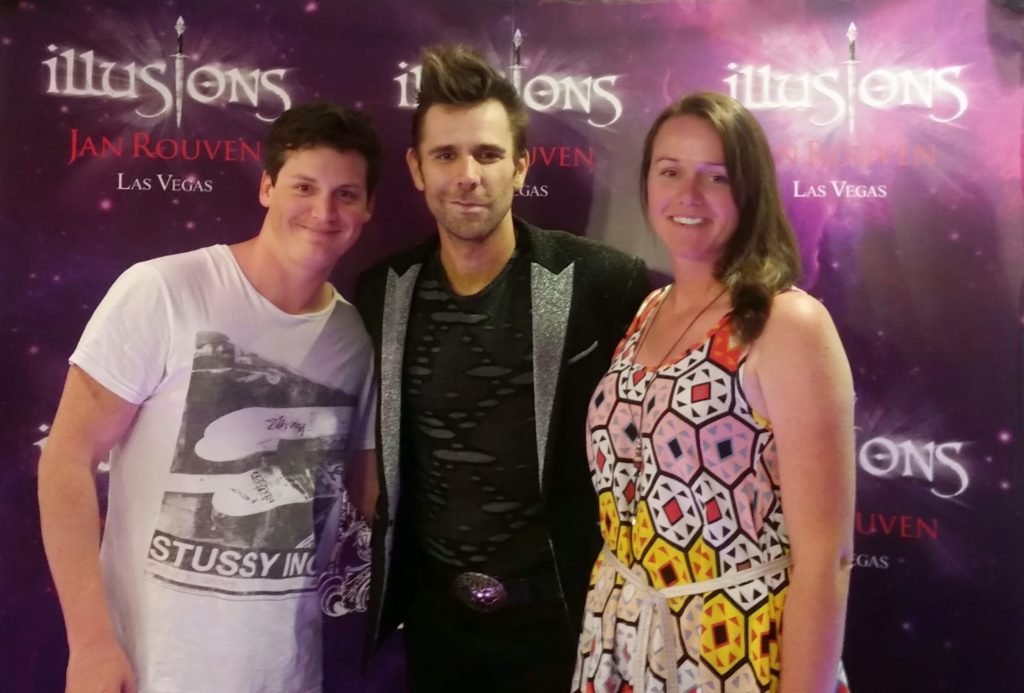 And then over to see the one and only David Copperfield, saving the best til last his show was amazing, so many 'how did he do that?' moments and with all of his magic being done out in the open with people all around him he really was quite spectacular.
Who else could make a car appear in no less than 5 seconds with audience members all around I will never know!
With the night getting on we have a last wander around the strip, There really isn't anywhere else in the world like this place.
More Photos from Las Vegas
Where We Stayed in Las Vegas