Up not so bright and early it was still a warm 30 odd degrees with brilliant sunshine as we checked out of Phoenix.
Before we left town we stop in at the local Safeway and load up on fruit and muesli bars, the last few days we had been unintentionally skipping meals, not good when you're behind a wheel for hours at a time!
So with our supplies all in order, we make way for our first camping town. Before we arrive we take a slight detour to a huge meteor crater which was literally in the middle of nowhere.
The crater hole was so wide and vast, we got to view it from 3 different viewing platforms as well as walking through an info center learning all about it. Thank heavens we weren't around what that thing fell from the sky… Although we have a feeling that superman may have had something to do with it…
About an hour later we arrive at the KOA campgrounds and eagerly park the car at our site to begin putting up our tent, and it didn't disappoint, we had it up and pegged in no less than 10 minutes and she looked a million bucks, and pretty damn cosy!
With everything all in place we head to the Petrified Forest which is the main attraction in this neck of the woods. Don't be fooled…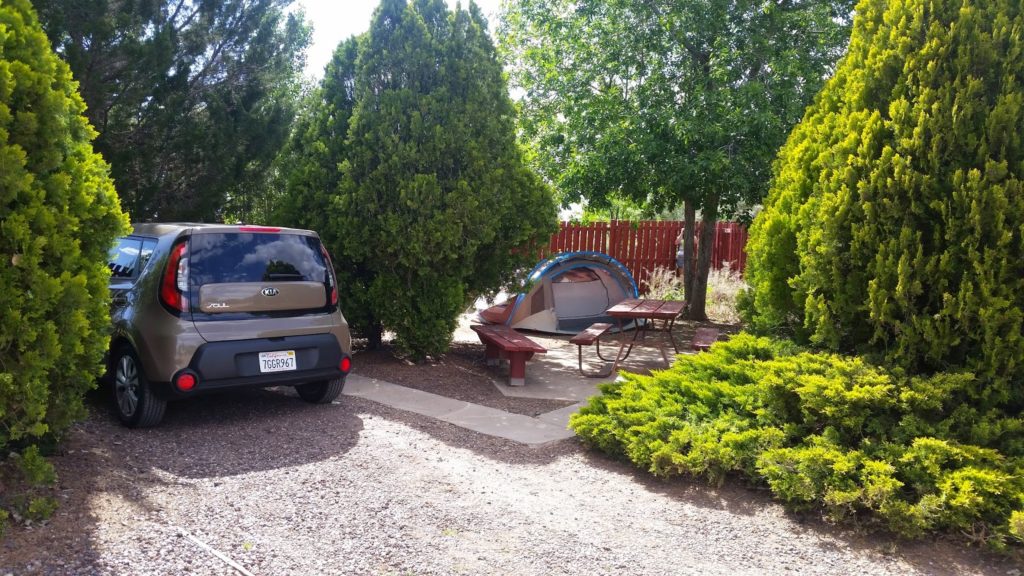 There are no woods, or as it turns out any forest, the Petrified Forest is a very very very ancient forest that used to be teaming with water, wildlife and huge cypress and pine trees until the climate changed, the small swaps dried up sending the huge trees falling down into lakes and the trees sunk lower and lower into the silt and gradually petrified as all the water disappeared.
Over time as erosion occurred the huge tree trunks were revealed and had turned into what looked like stone with a crystal core, they were quite majestic and like nothing we had ever seen before.
After a few hikes up and around the old water and forest sites we head back to the campsite for their night time cook-out and have a feast of home cooked burgers, beans and potato salad. It didn't look amazing but it tasted great and really hit the spot.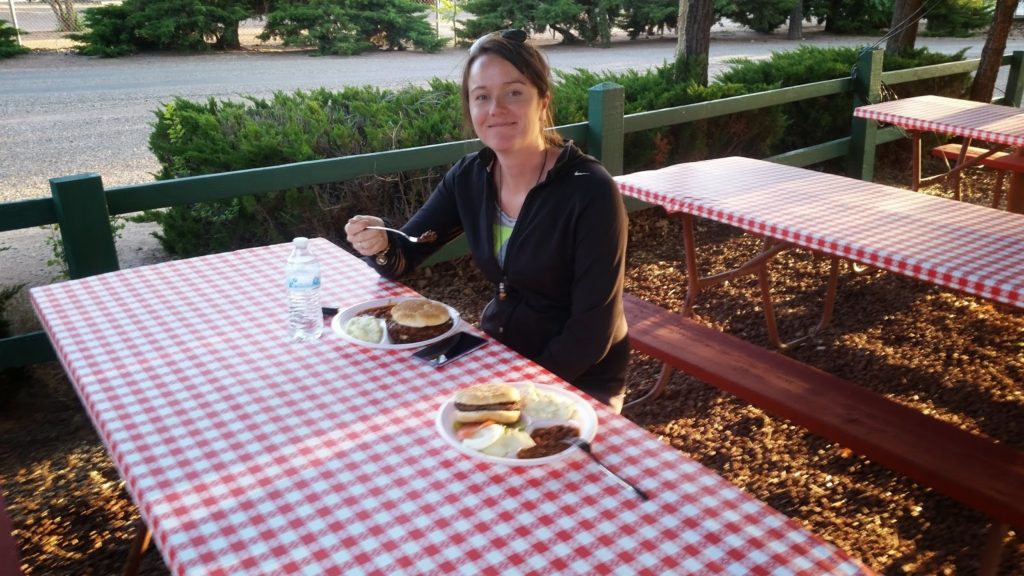 We go for a quick drive into town to the local bar for dessert and some NBA playoffs, all was going well until a creepy Indian cowboy entered the bar and started freaking us all out.
We couldn't understand him, had no idea what he wanted, but he kept staring at us. So we moved spots which seemed to annoy the lonesome cowboy.
The bartender eventually told the guy to leave, but it was too late, we were creeped out, jumped back in the car and headed for the tent. Don't know how we got out of that alive!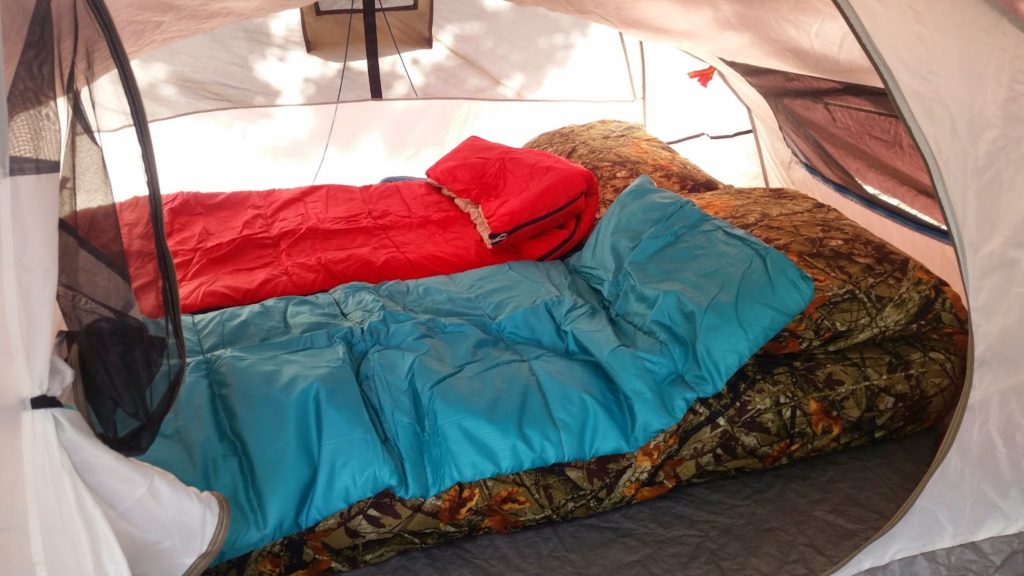 Where We Stayed in Petrified Forest