This was one day we had been looking forward to for the entire trip. We had organised a full day tour of Rio, where a guide would take us to all the main attractions by car and give us a rundown on the history of the town.
The tour did not disappoint. We were up nice and early to meet our guide Matilde at 7am.
First off the ranks was a visit to the Christ The Redeemer statue. Matilde was amazing, she got us to the front of the queue and on to the very first train ride up to the top of the mountain, which was about a 20 min trip.
At the top of the mountain the first thing we saw was the massive Christ statue which was truly impressive. We also got 360 degree views of Rio which you can see in the photos. It was a fabulous start to the day.
By getting up there so early we missed the big queues of people and the waiting in lines for photos, plus not to mention the long queue to get back down the mountain. Booking this tour with Matilde was already paying off!
Next up was a trip to Sugar Loaf Mountain which was just as impressive as the Christ mountain, maybe even more so.
Again Matilde got us to the front of the line, literally cutting in front of over 100 people and probably saving over an hour of waiting.
Sugar Loaf Mountain is famous for the trolley carts that take you to the top, and was the spot where the Portuguese first came when they discovered Rio. It took two trolleys to get us to the top, with the first stop including a heap of shops and food outlets.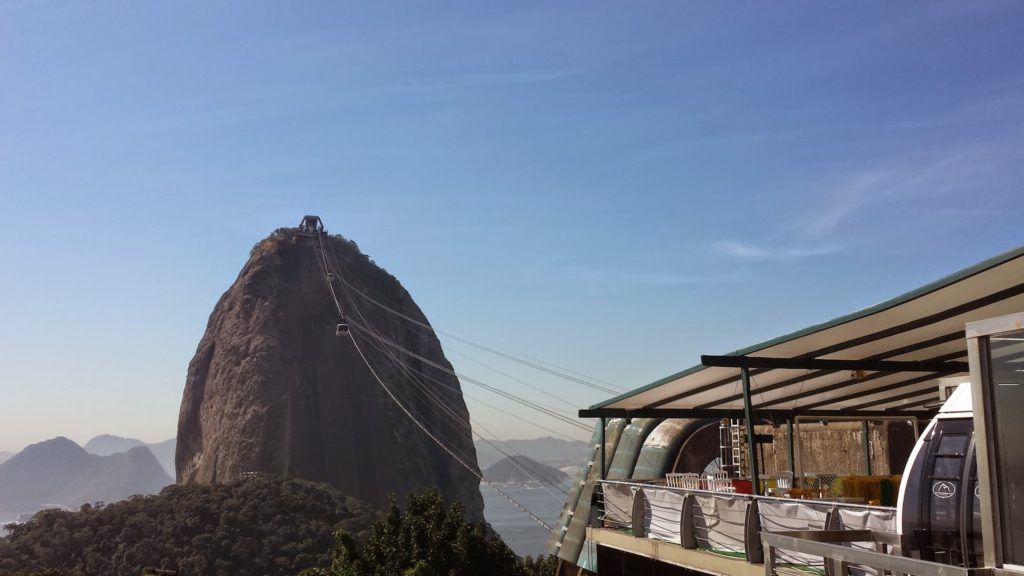 They had a "create your own fruit salad" bar which was epic and needs to be opened in Ballarat!
Next stop was to the top of Sugar Loaf and we again got amazing views of Rio from a different angle. This is one amazing city and we had only just begun.
Next we went downtown to see some beaches and the city centre which included some old buildings dated hundreds of years old. There was also a protest going on with some dude dressed as Batman, something you don't see every day.
We also got to see a huge church in the middle of the city which was shaped like a massive cylinder.
Neither of us are religious people, not even in the slightest, but it was hard to not be amazed by the sheer size and design of this place. It would be amazing to be in a service at this place.
It was then on to the Selaron Stairs, another famous landmark of Rio. They were created by artist Jorge Selaron who over 20 years transformed a huge staircase in one of the rundown suburbs into a staircase of colours and tiles, which are now world famous. It was pretty amazing to see.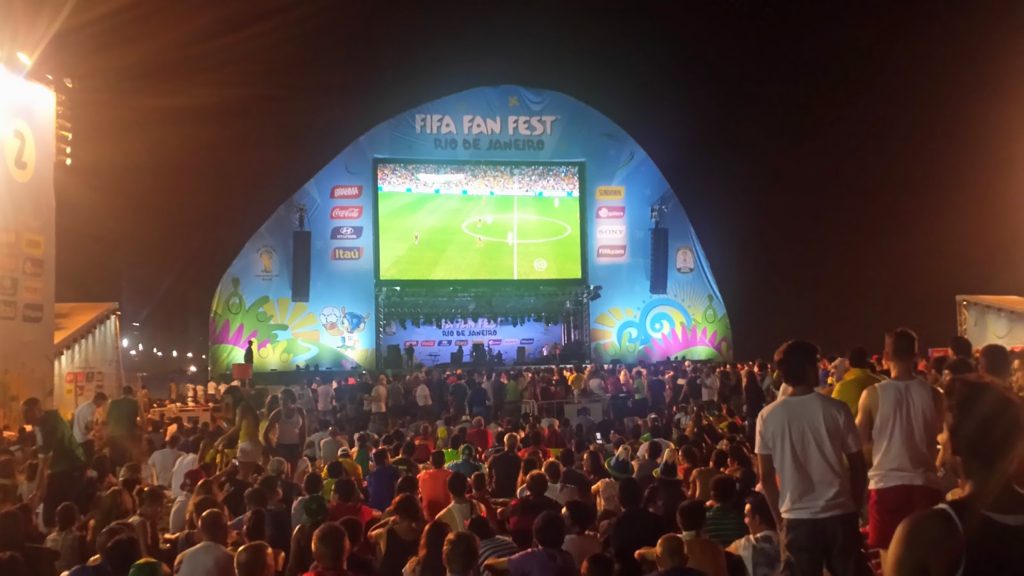 Ipanema Beach was next. This is the beach where the luxury houses and rich people live and it was pretty impressive. It was beautiful scenery and what looked like big waves and warm water, certainly a beach we hope to swim at.
After a long but fun day, we were dropped back at the hotel. We decided to go for a walk on Copacabana beach and head down to the fan fest to watch the Russia vs Algeria match. Both teams were fighting for a second round berth, but it was Alegeria that prevailed.
We then went for tea at a pretty cool Italian restaurant, which eventually turned out to be packed with Australians, surprise surprise. We then went back to the restaurant we had tea at the night before and had an awesome desert and coffee, then went back to the hotel to catch some zzz's.
More Photos from Rio de Janeiro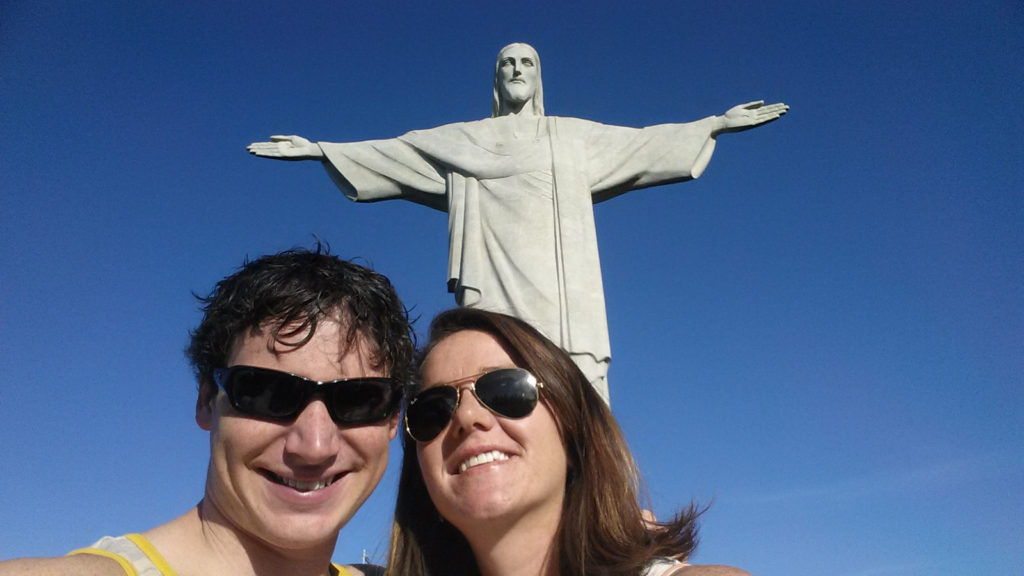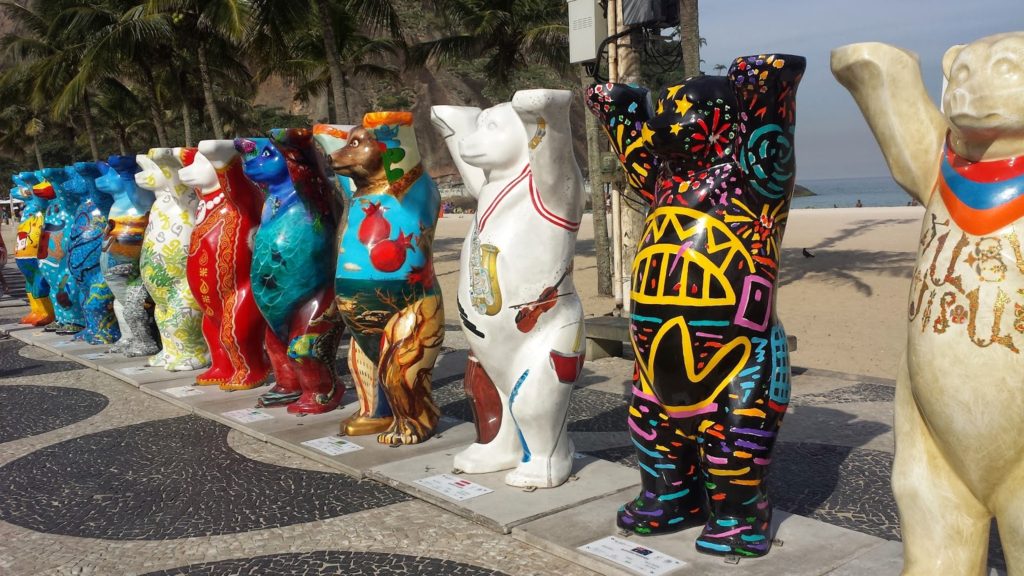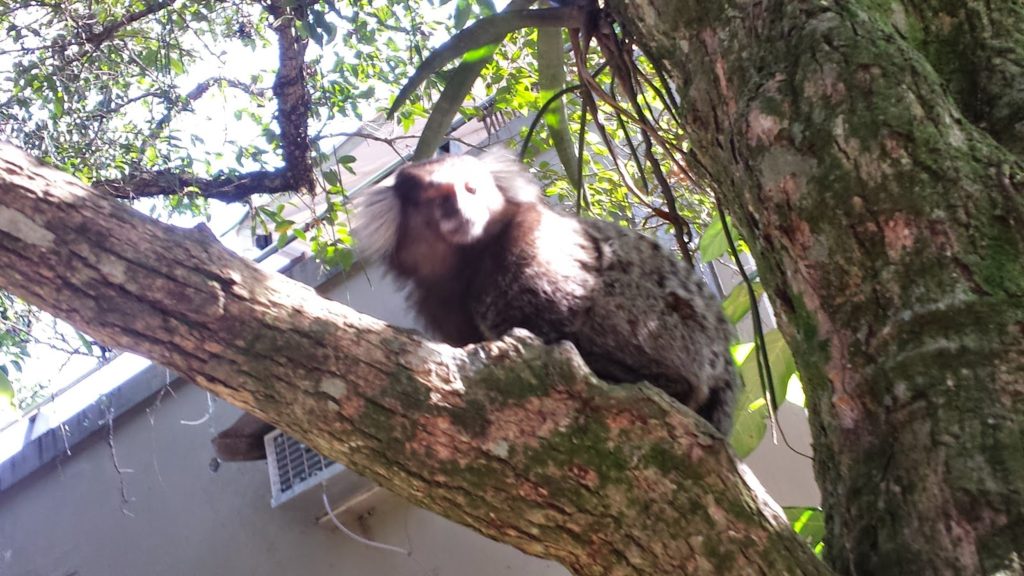 Where We Stayed in Rio de Janeiro