It was a sad day today, to be leaving The Fanatics felt like our holiday was at an end, no more Aussie games or massive parties and most of all no more seeing all our new friends everyday. It was like leaving school all over again.
We pop in for our last breakfast and on the way out have a quick goodbye to our friends from Melton, Con and Ray, super top guys who we have shared many a meal with. Sure they're probably in their late 50's but they were a pleasure to be around and gave us lots of laughs.
All checked out we head for the taxi only to find an airport bus dropping someone off next door.. Hmm…
I go up and ask the driver if he is going to the airport and sure enough he was, we scored a bus! $12 for 2 compared to about $60 sounds pretty good to me!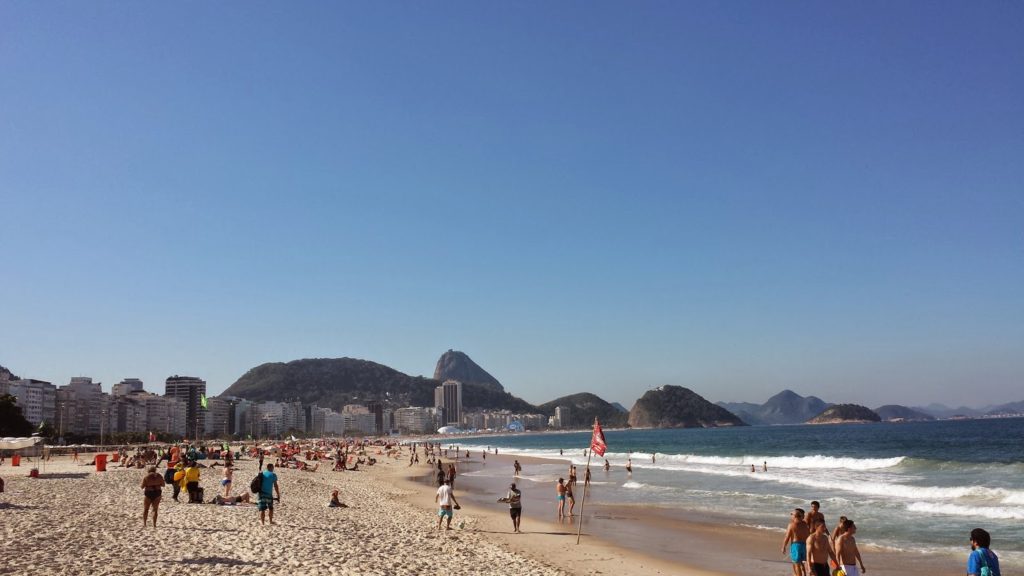 We check in at the airport, which is a bit of a process, you have to do it yourself on the self serve check ins now which would be ok but some of the info they want off you is just totally irreverent!
So we had to get the attendant to help us as our reservation wasn't showing up, one panic attack later and she finds us on the manifest.. Phew!
The flight only took about an hour and we had touchdown in Rio, it felt good to be back, even if we were only there for a total of 6 hours on our first day in Brazil.
Driving into Copacabana our heads were going back and forth to each mountain looking for the redeemer statue.
Adam spotted him high up on the hill, it's going to be great to go up there and see first hand how huge and domineering it really is.
We get dropped off out the front of our apartment which was in an awesome sport right on the beach, the hotels were stupidly expensive so we ended up booking an apartment off airbnb.com which is pretty much a place for people to rent out their own private residences.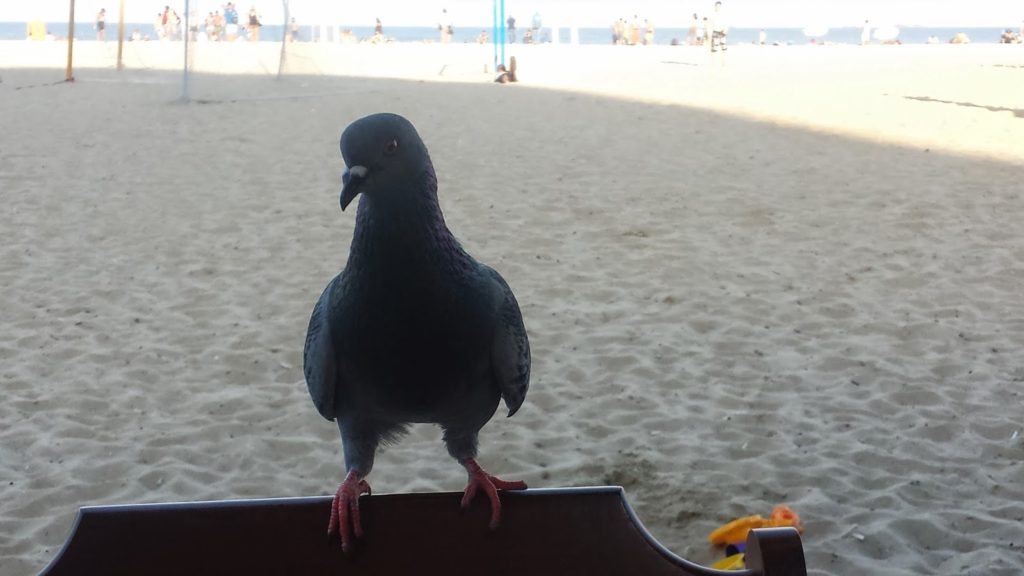 It wasn't too bad inside considering it cost the same as one night would have in a 12 dorm hostel…
No kidding the hotel prices were that ridiculous, some people are even sleeping out on the beach at night because they can't afford the accommodation.
So we drop our bags, strip off to short and singlets and make a bee line for the beach, even the water was warm, Rio is going to be amazing!
The fan site was on the beach so we walk on over and watch the Uruguay V Italy match with the water lapping our toes the entire time.
It reminded us very much of the last World Cup where we would watch games while we swam at Durban beach, I'm sure we will be doing this again very soon here.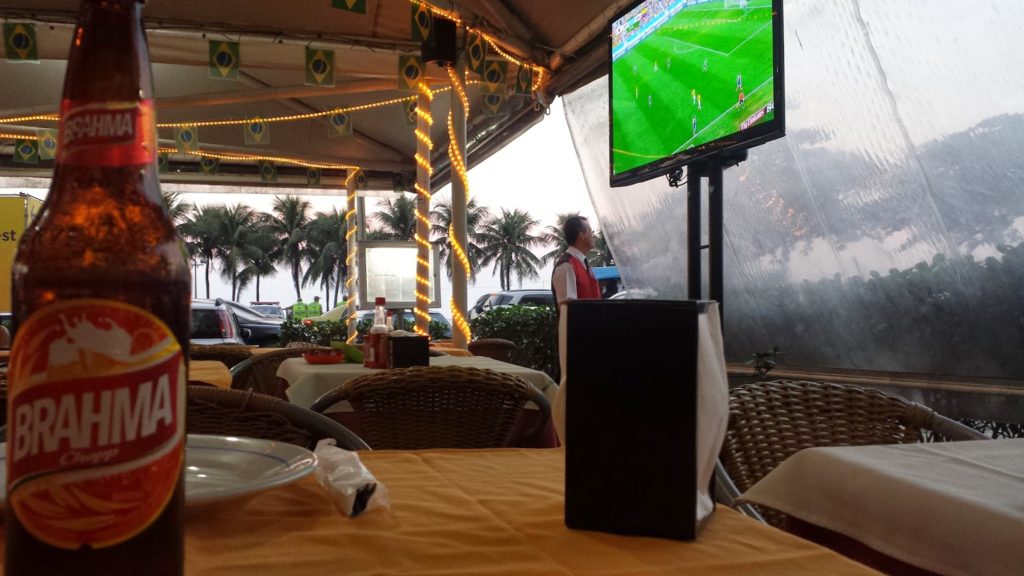 Starving hungry after our big morning we grab some lunch at a nice little cafe literally on the beach, whilst waiting for our food we were approached by a number of people and offered to buy a nice little coin purse, key rings, soccer tops, sarongs, peanuts and then necklaces… Honestly people, bugger off!
We head back to a spot near our apartment and watch the next double header match Greece Vs Ivory Coast and Columbia V Japan, both were cps heaping up to be cracking games as this group was wide open for qualifying.
After we finish our drinks it's half time and we decide to go for a wander. We trapse up and down the streets, popping into shops until we are running on empty.
We spot a Pizza Hut and decide to go in and see what it would be like. All was normal until we saw the prices, $30 au for one pizza!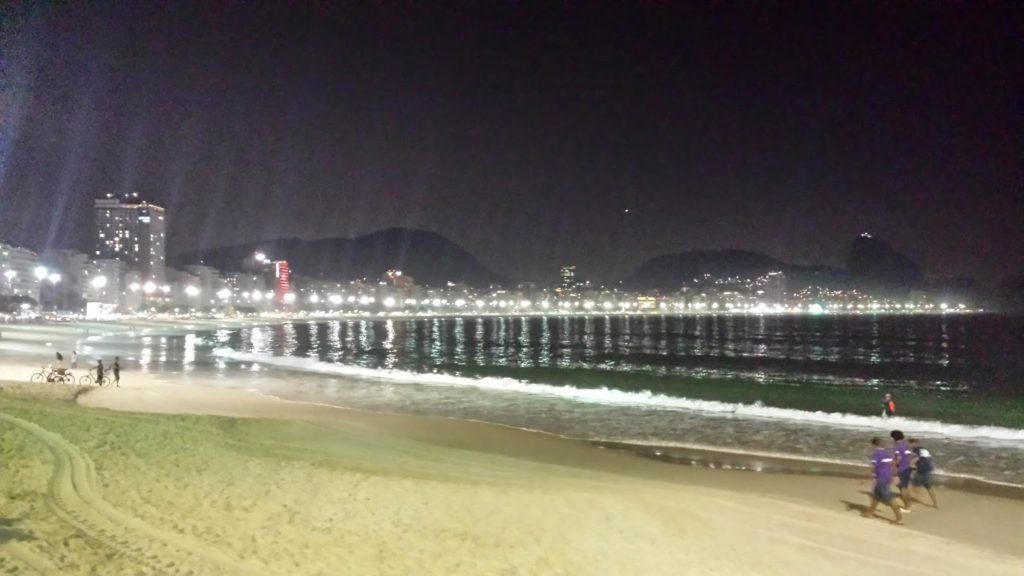 Wtf! It was daylight robbery but we were hungry and tired so we got stuck in anyway and found that the pizzas are pretty much the same as home, just more expensive. You learn something new everyday 😉
We have a bit of a rest before we head out on the town to check out the night life, soccer fans still everywhere and a lot of cops.
There was a very cool night market and an art display set up in the middle of the road so we go over and have a sticky beak at the local talent.
We weren't disappointed, we ended up finding this amazing abstract painting of a beach in California, it was love at first sight so we get it rolled up, bagged and mark a spot in our house to hang it.
Off to bed but not before a big scoop of Brazilian gelati to curb that nasty sweet tooth, a great way to end any night.
Where We Stayed in Rio