Up early yet again we headed down to breakfast where we found more Aussies that were heading to the World Cup, we filled our bellies full of fruit, cereal and eggs and headed out to find our bike tour.
A little easier said than done when the map you were going by suddenly disappears. But some free Wifi later and we find it again.
Running a tad late now, we jog about 5 blocks and find Will, our tour guide, and Danny from, you guessed it, Australia, waiting patiently for us.
We pedalled literally all over the city. It was a 7 hour trip over 26km across this route. It was with possibly one of the smartest tour guides that I have ever had the privilege of listening to, he was a university student originally from Hampshire in England but had since moved to Japan and now Argentina, he loves his history and politics so we were in the right hands.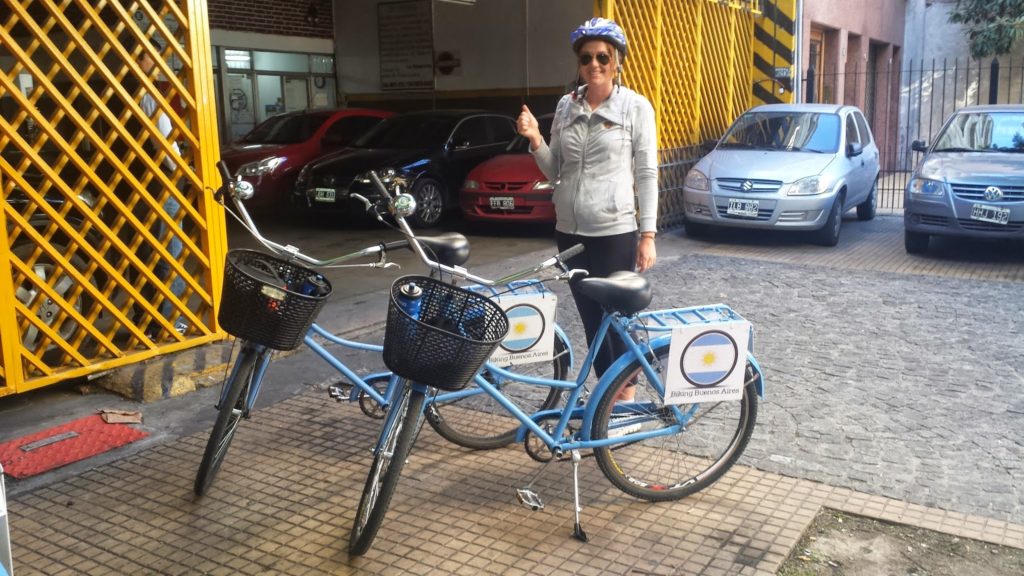 We begun our journey in San Telmo where we saw the place that Buenos Aires was first discovered back in the 1500's.
Then we saw the Bombonera Stadium where the local soccer team (Boca Juniors) play, the crowds there are known to be fierce, loyal and totally insane, and we plan on going back there for a tour on Wednesday.
Continuing along we ventured into the colourful streets of Caminito where the dance Tango was born. It is one of the most famous parts of Buenos Aries and also one of the poorest with most of its inhabitants coming off boats back in the day.
It was here that we also first tried 'mate tea' (pronounced; marte tea) which was a bit of an experience!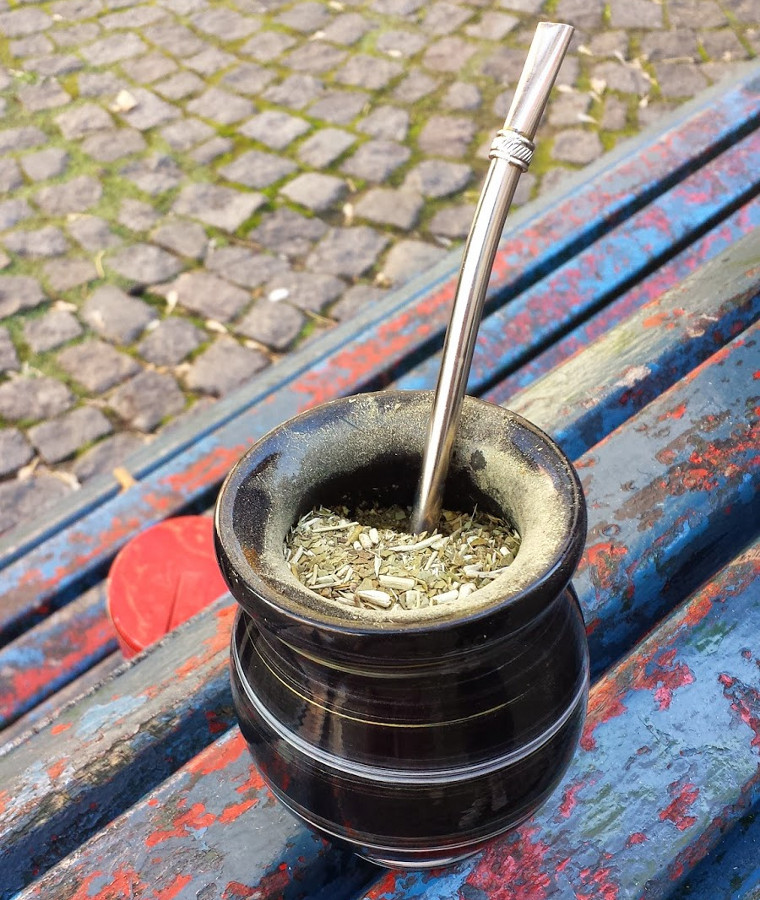 We saw a lot of graffiti along the way, apparently artists will knock on your door and ask if you have any walls that they can paint on, and then after a few days you've got a stunning wall of art…
Not sure you get a decision on what it looks like though..
The it was off to a completely different landscape, one of the richest areas called Puerto Madero, to give a bit of an idea how expensive this area is it costs $67k per square metre.
We rode around a while longer and appreciated the architecture until we ran into another tour group with yeeeeeeep, more Aussies heading to the World Cup… Seriously, are we even in another country?
We decided we would all have lunch together at a very traditional Argentinian BBQ at the original parrila on the Constanera Sur boardwalk and that included salads and beer. It was like a thinking mans subway and absolutely beautiful.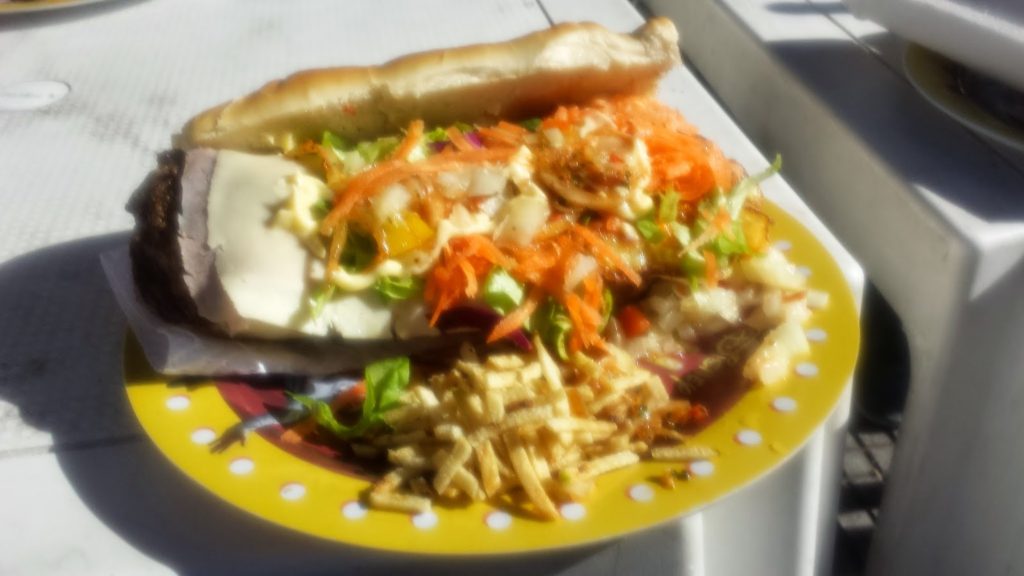 After a deep and meaningful chat over lunch about veganism and vegetarianism, we said goodbye to the other group and continued on to a very "unique" bridge called the Puente De La Mujer that was designed by an architect that sold the exact same design to 3 other countries, epic fail!
We went on to see the biggest university in South America, a mini version of Big Ben and a 22 lane highway which is the widest highway in the world.
Probably the most interesting place we stopped at for the day was the cemetery where Evita's final resting place was.
It would cost you a sweet $6 million US just to have your body kept here for 10 years and that's just for the privilege and doesn't include the headstone, funeral or maintenance.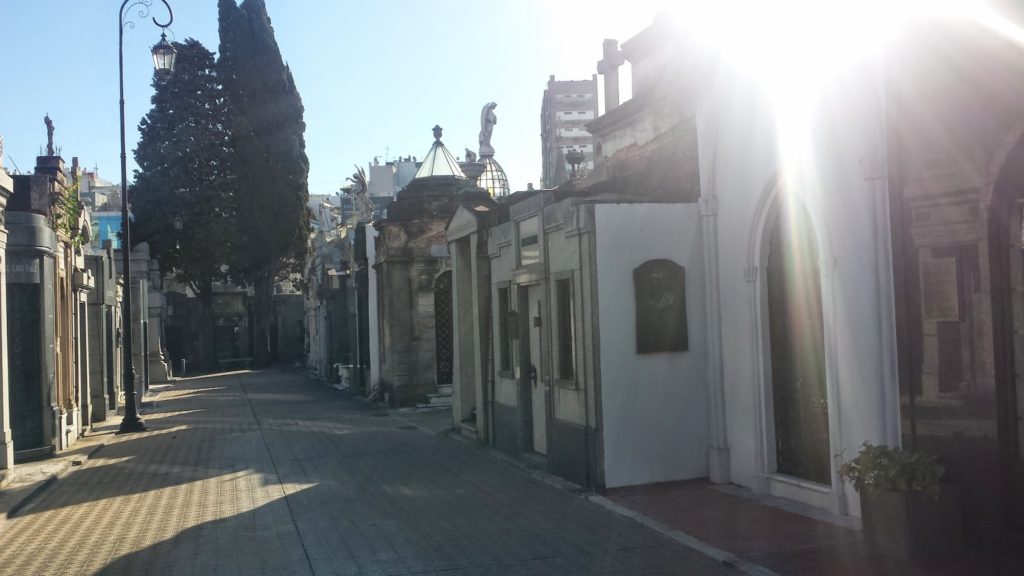 We walked inside expecting a run of the mill cemetary but boy were we wrong, it was IMPRESSIVE to say the least.
There wasn't any headstones, they were all huge monuments, memorials and what looks to be tiny buildings that housed all the dead people. And it went on for miles with rows and rows of these huge tomb like structures all of the as impressive as the next.
We found Evita's resting place and then walked around for a while.
In the end, we could have spent all day in there, but we had to move along to our next spot at the Plaza De Mayo which was pretty much the hub of activity back in the day.
With all the government buildings positioned here, and thanks to Will and his endless flow of knowledge, we got the low down on everything that had happened.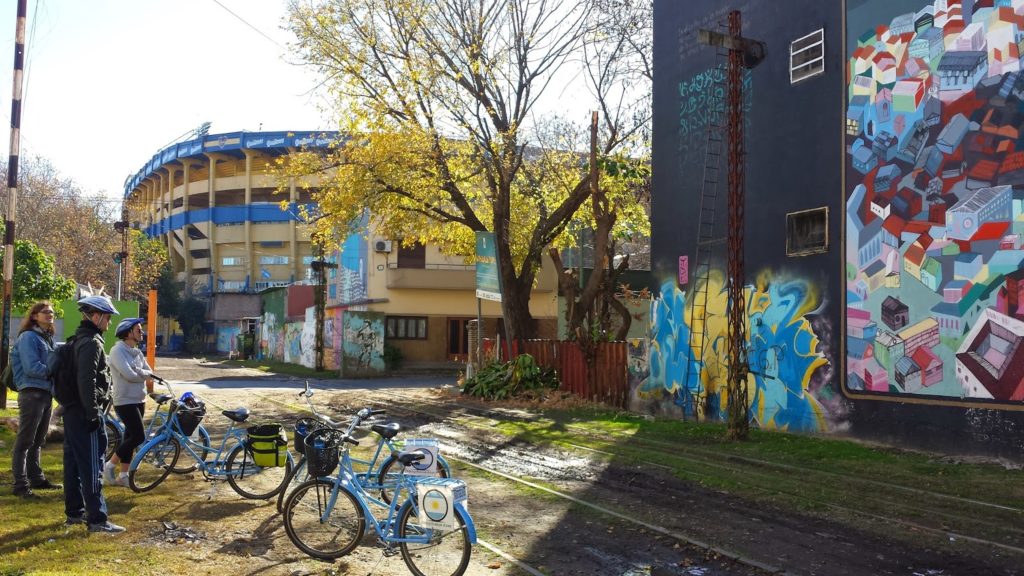 We finished up our tour where we started, it had been such an eye opening day, we didn't realise just how much interesting history Argentina has around every corner and how every monument has such profound meaning, it was a great day. We thanked Will and headed back to our sweet pad.
If anyone reading is ever in Buenos Aires then be sure to check out this tour company at www.bikingbuenosaires.com and hook yourself up. Is one of the better bike tours we have done, and we've done a lot.
For dinner tonight we dined at an Argentinian restaurant and it was deeeelicious!
Quite possibly the best food so far, we ate these little things called Tamales that look like pasties but the insides were all sorts of different Argentinian flavours, they were amazing.
Then for our main we had gratin pies that were quite melt in your mouth, going on such a roll we really wanted dessert but we just couldn't fit it in so we decided to call it a night and head home.
More Photos from our Argentina Bike Ride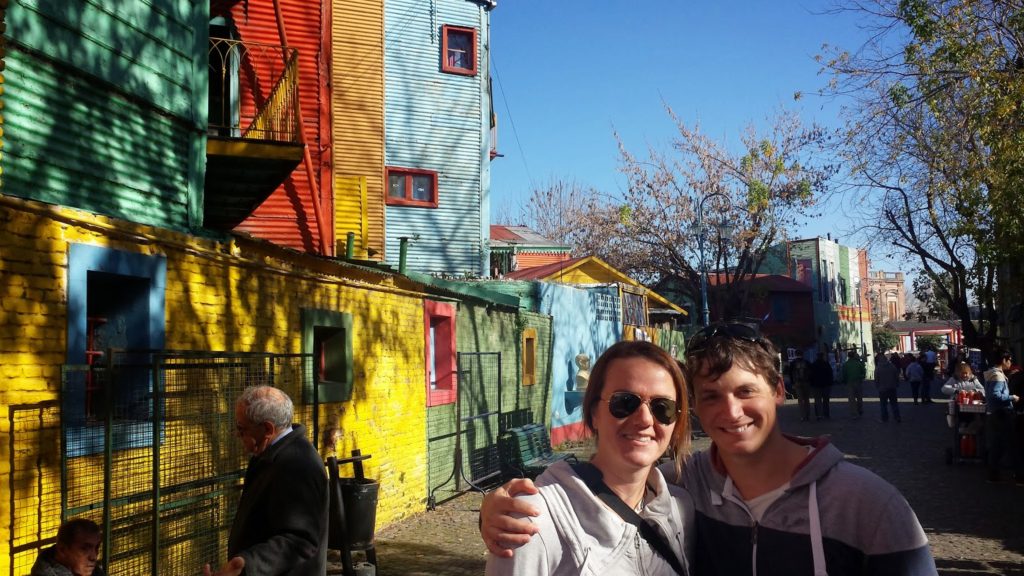 Where We Stayed in Argentina