Our overnight flight to Argentina was over, we slept right through the night with only the occasional turbulence waking us up which wasn't too bad, we were in awesome seats thank goodness.
The customs in Argentina was a nightmare, it took FOREVER! This wasn't what we needed after such a long day!
We jumped in a taxi (who we later found out ripped us off by about $60) and arrived at our hotel, the staff were extremely friendly and spoke perfect English which was a nice surprise.
Our room was t ready for another 2 hours so we dumped out bags and went for a walk.
We ended up finding the government building where Evita famously walked out and gave the "Don't cry for me Argentina" speech, then we tucked into some breakfast where they gave us a little plate of what looked to be mini biscuits for free which was nice.
Our hotel room was ready to go so they escorted us up to the very top floor and opened the door… Damn, what a room!
It has a super modern bathroom with separate jacuzzi which was enveloped by windows and a beautiful sprawling bedroom, it was by far my favourite hotel room of all time!
Apart from dinner later that night we stayed in for the rest of the day, completely knackared we watched 2 movies, had the best shower ever where we scrubbed the final remains of Inca Trail dirt off our legs, went out for a delicious pizza and then said goodnight to Argentina, totally pumped for our full day of bike riding tomorrow .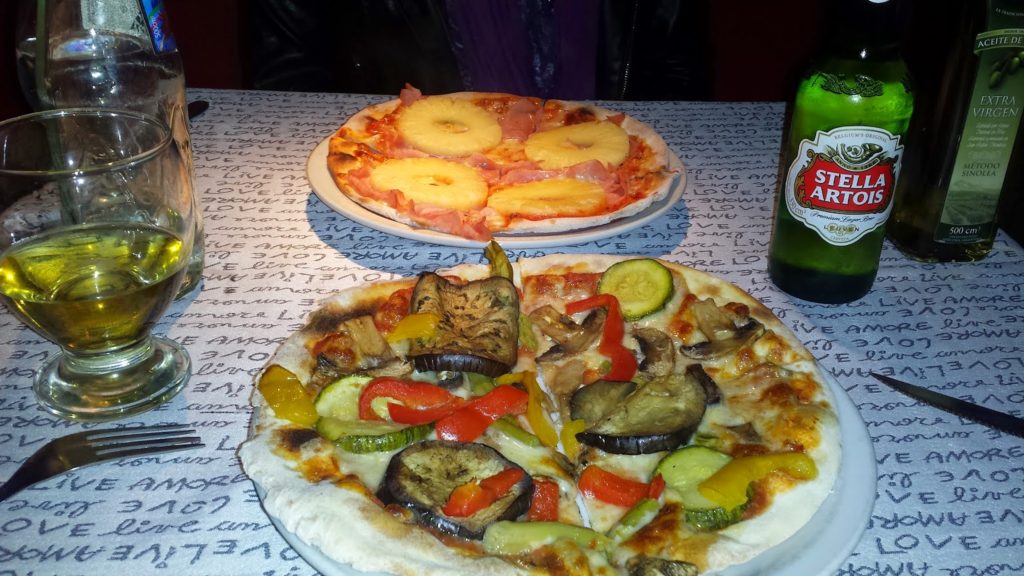 Where We Stayed in Buenos Aires