Today was the second day of our wrestling extravaganza with WWE Raw taking place at 7:30pm from the Amway Center.
After a monstrous day at Wrestlemania 33 yesterday, where we didn't get to bed until after 3am, we decided to have a sleep in today. I got up around 11am and Linnie didn't rise until 12:15pm!
Our plan was to have a lazy day. First stop was a quick walk to the mall to grab some groceries. We got a coffee from Starbucks and then some food supplies for lunch and tea.
The pool area in or complex was great. It was a really warm day, plus we even had a little pool floatie thing which came in handy.
When we got back we made ourselves a delicious salad wrap, then spent the rest of the afternoon pool side sleeping some more, reading books and having a dip in the pool. It was a great way to spend the day.
We went back to the room about 5pm and made ourselves a stir fry in the kitchen, then got ready to go to Downtown Orlando for WWE Raw.
Off to WWE Raw
Our Uber driver picked us up from our usual spot at the front of the apartment complex gates and we were off. It only took us 10-minutes and a cost of $8 to get there. A far cry from the $34 or so last night for the same trip!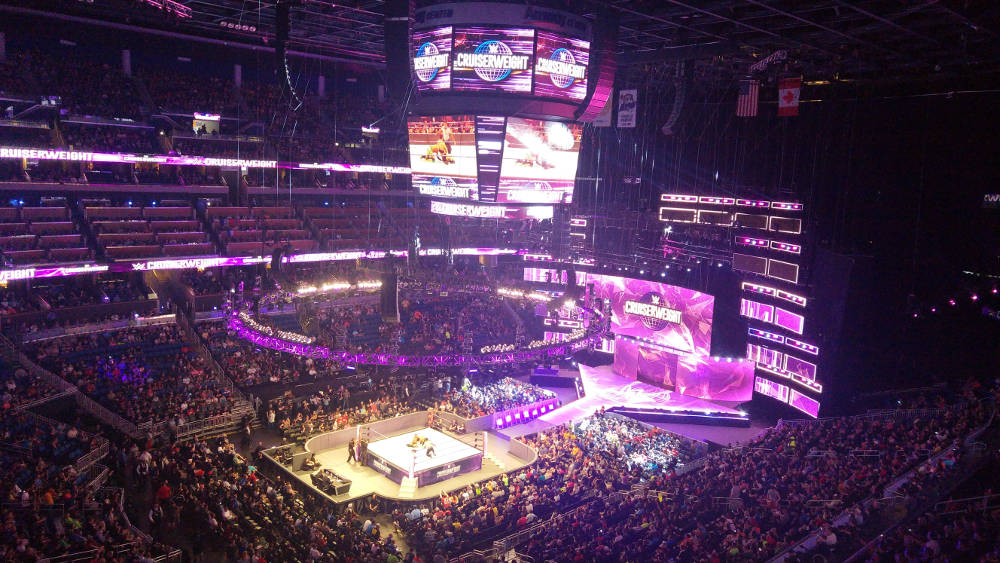 There were people every where and the WWE chants from the fans were very noisy. Everyone was pumped as the WWE Raw the night after Wrestlemania is always a huge show.
Our seats were on the top level, but we were front row and on the aisle, plus the view from our seats was excellent. We were quite happy here, with the exception of having to stand up every 5-minute for these two people to keep going to buy beers or go to the toilet (even during the show…).
The pre-show consisted of a Cruiseweight fight along with a couple of matches from the Raw main roster, then the show propper kicked off at 8pm.
WWE Raw began with Roman Reigns delivering one of the all time great promos. He generates a lot of heat, but it was significantly louder tonight given he beat The Undertaker at Wrestlemania the night before.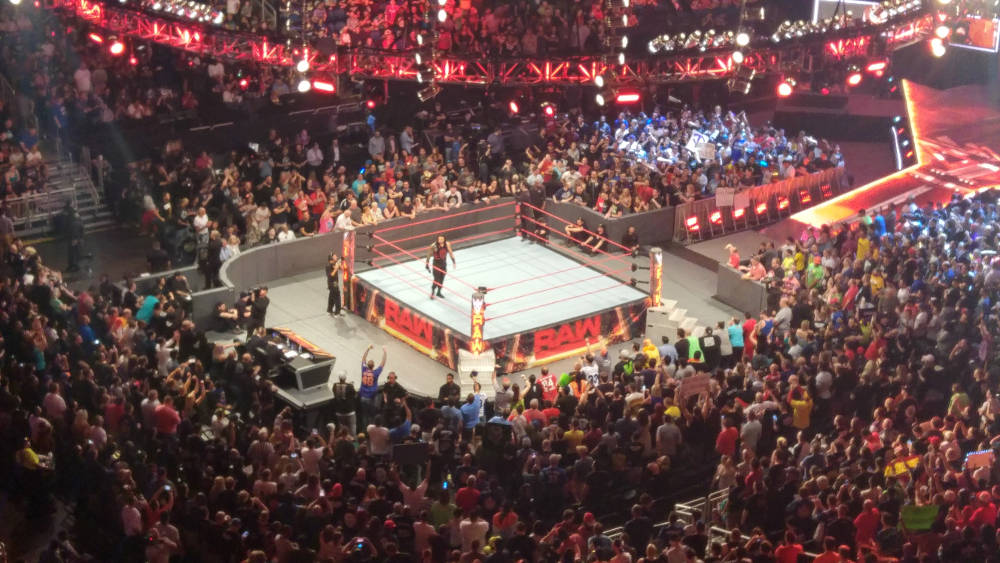 He literally just stood there for a good 3-5 minutes soaking it in and listening to all the chants, some of it downright nasty, before saying "this is my yard now", before dropping the mic and walking off.
The rest of the show as pretty good. There was a rare appearance from Vince McMahon who came to announced a shakeup of the Raw and  Smackdown rosters.
Kurt Angle even made an appearance, with Mr McMahon announcing him as the new Raw General Manager. This brought on a massive cheer from the crowd.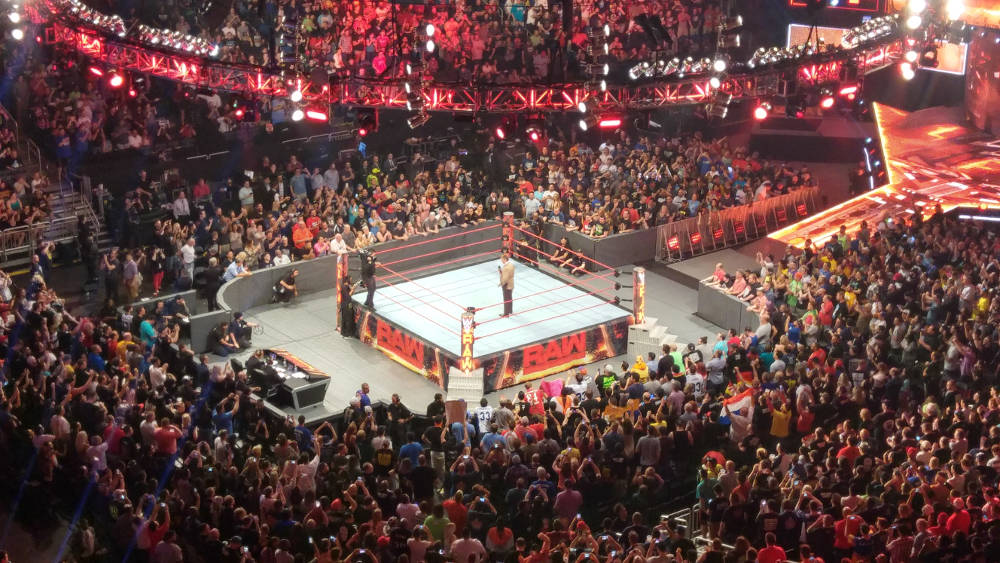 We got to see the Hardy Boyz again as they retained their Tag Team Titles, while The Revival also made their WWE Raw debut coming out to a huge reaction from the crowd.
Other highlights was the crowd reaction to Sheamus and Cesaro, plus the promo from Chris Jericho backstage, as well as Paul Hayman and Brock Lesner's appearance.
But perhaps the biggest pop of the night was the return of Finn Balor after months on the sidelines. It was deafening and it was incredible to see his entrance live in person. He has the best theme music and entrance, hands down.
After the show went off air, Goldberg came out to speak to the crowd. It was a very raw speech and he spoke from the heart, telling everyone why he made his comeback and showing everyone how much of a family man he is.
Overall, a very good show and definitely worth going to.
WWE Raw Matches
Hardy Boyz vs Anderson & Gallows
Neville vs Mustafa Ali
The Revival vs The New Day
Bayley, Brooke & Banks vs Emma, Jax & Charlotte
Sheamus & Cesaro vs Enzo & Cass
Sammy Zayn vs Jinder Mahal
Kevin Owens & Samoa Joe vs Seth Rollins & Finn Balor
More WWE Raw Photos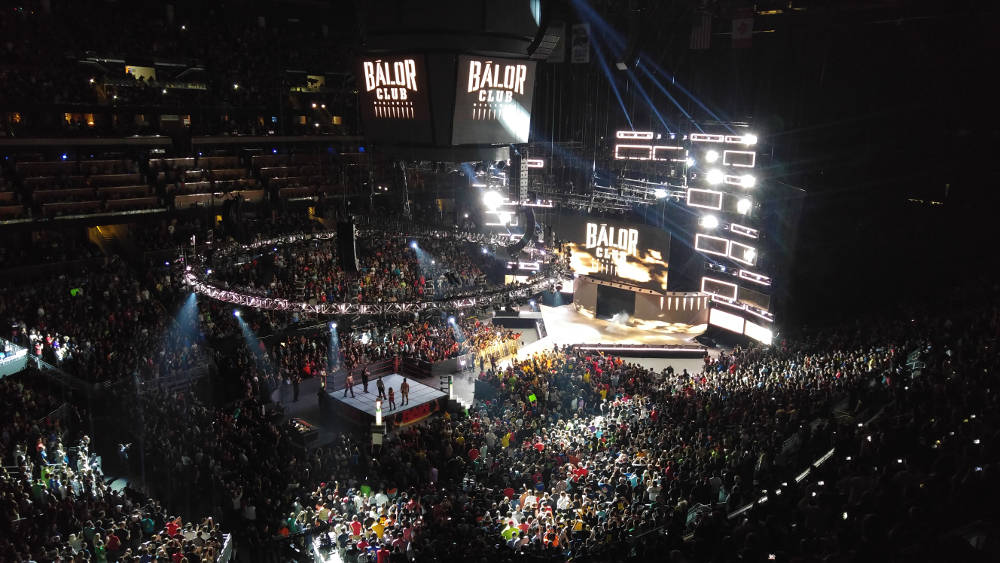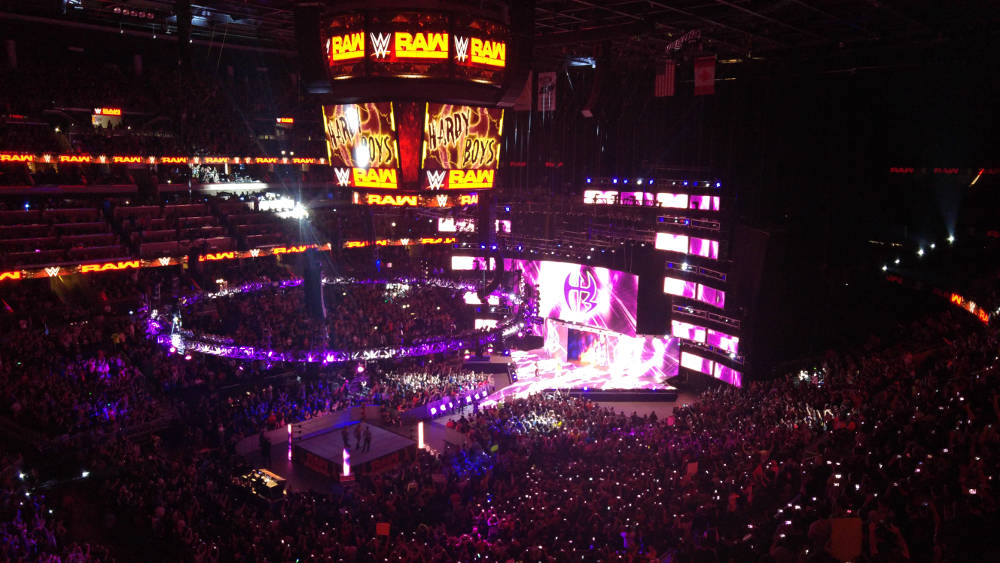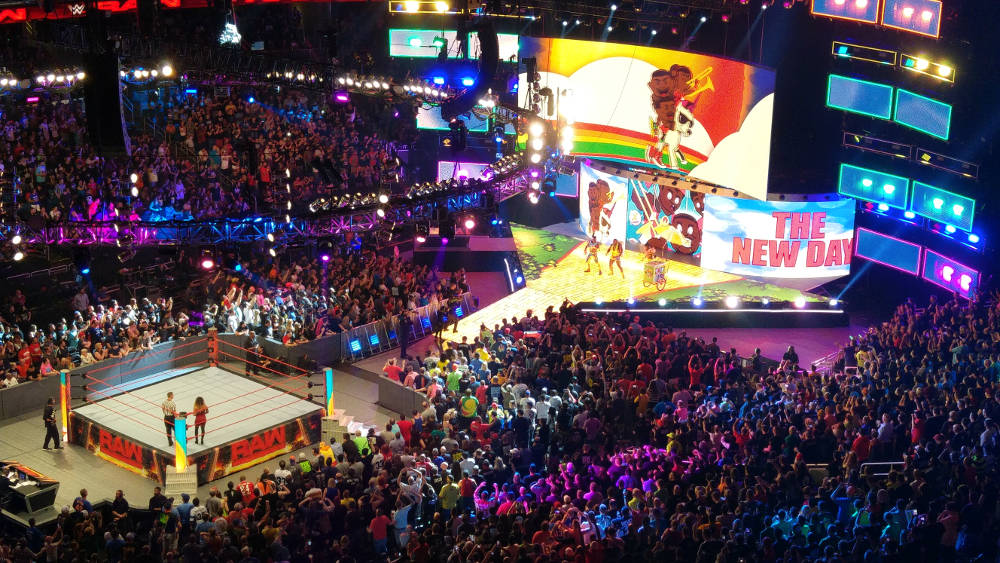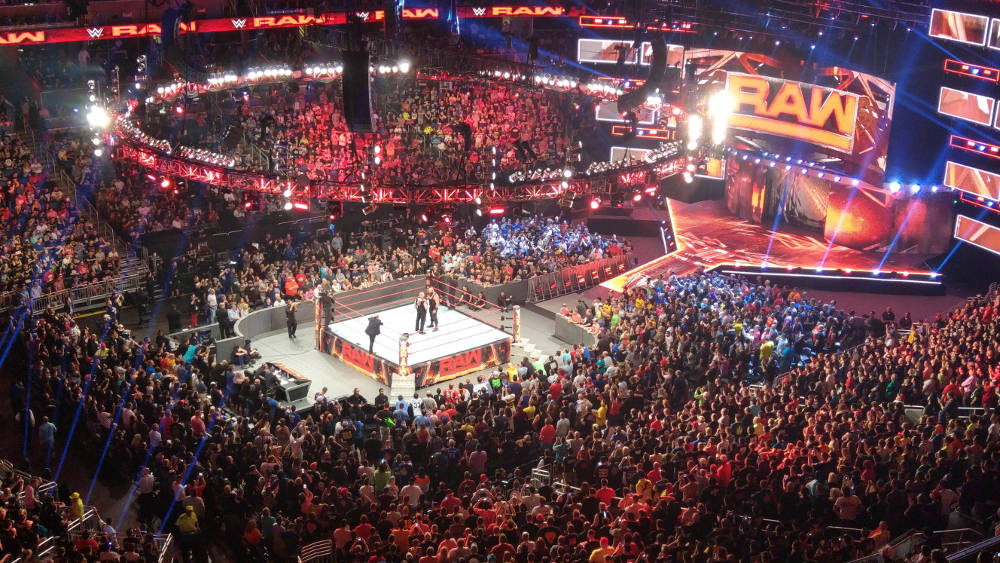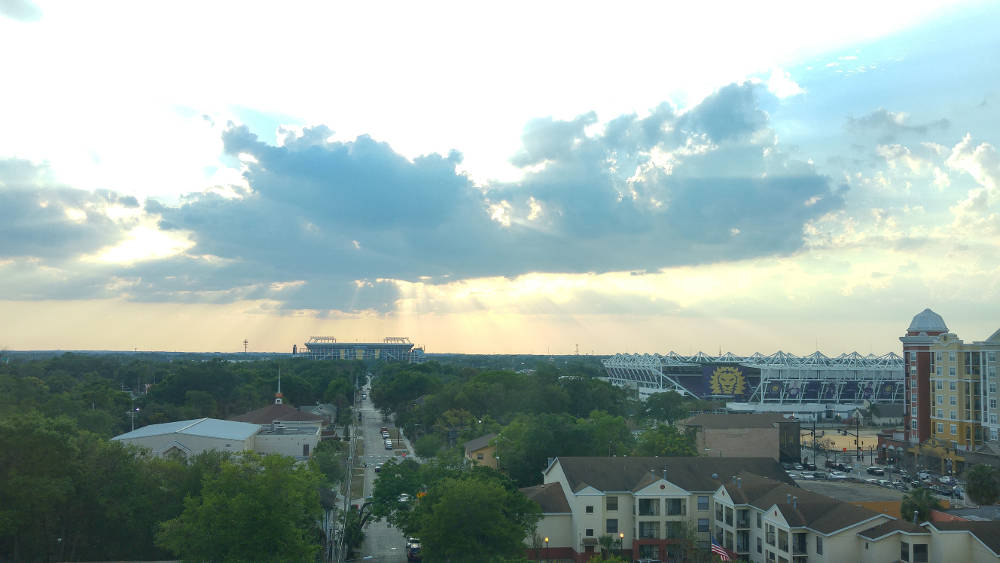 Nightmare Getting Home – Part 2
After a nightmare getting home last night, we had the endure another nightmare again tonight.
Again there were no Uber cars available, so we decide to go for a walk to wait for the crowd to die down. Then after half an hour or so, we tried again.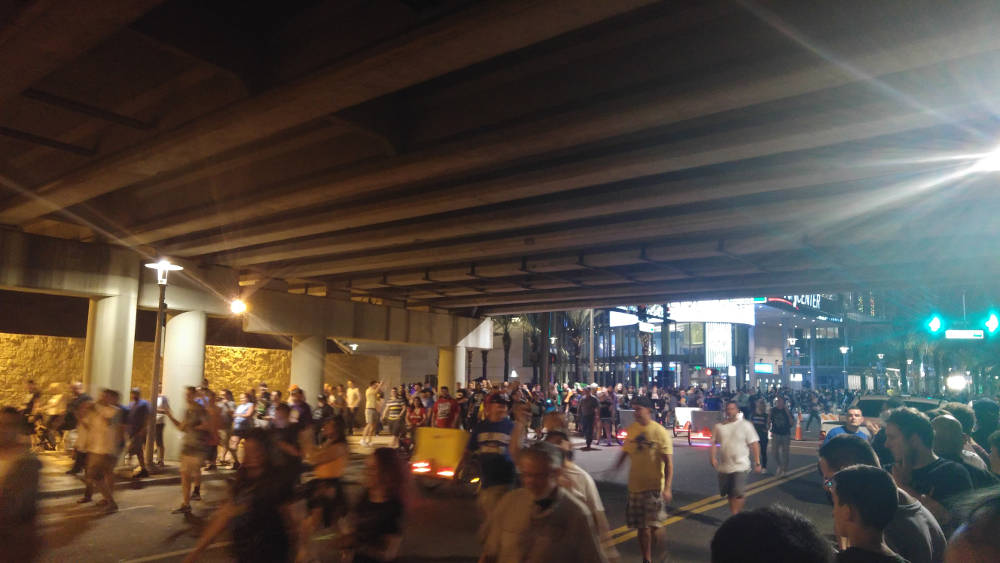 Then with a little twist of fate, we were matched with Jose, the same prick who cancelled on us the night before after making us wait for nearly half an hour.
This was our chance to get revenge! Our plan was to give him 1 star and effect his rating, but he didn't turn out to be a bad bloke. He got us home nice and quick and we didn't have the heart to stitch him up, so gave him 5 stars.
Before bed, Linda watched an episode of Once Upon A Time, while I placed my first ever commodities trade with my new system now live. I bought some contracts in Soybean Meal.