A not so early wake up call today, we arise at 9:30 and make some plans for our last free day in Orlando.
With the purchase of our discovery cove tickets we could get free entry into Seaworld or their water park Aquatica. So that decided it for us, a water park it was!
So we called up an Uber and were there in no time with our apartment only down the road. We breeze in through the gates with our Discovery Cove passes and are changed into our bathers and ready to rock.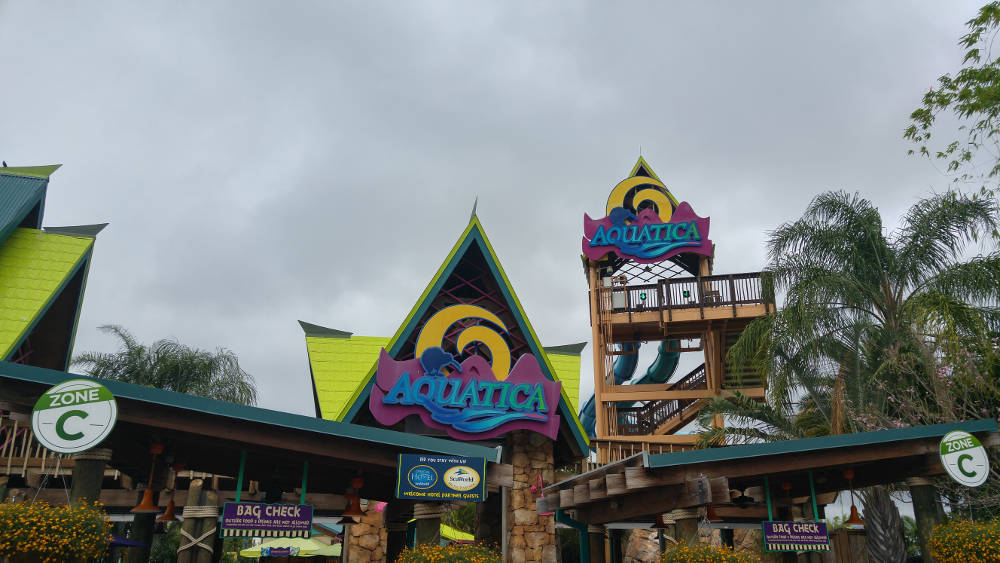 The first ride we come to already had a line all the way to the bottom.. On a Tuesday… Really?! So we head back to the ticket area and upgrade ourselves to some fast passes.
Back to the first ride, we take the line to the left and bypass about 6 flights of stairs full of people lining up. We almost felt bad as we jumped in the tube after only 30 seconds of waiting.
This continued throughout the rest of the day, huge lines, no waiting. A fast pass was definitely the way to go, and only $20 extra.
It got to about 3pm and the dark clouds started to come across, then the sky started to rumble, so unfortunately, the park had to close early due to the lightening danger.
We didn't mind too much as we had had a ball. So we get changed and walk down the road to a Starbucks, grab a coffee and call an Uber home and beat the heavy rain by minutes.
There was a round of English football on today too, so Adam was pretty excited given Brighton had a win and extended their lead. Promotion to the Premier League was now nearly locked in.
Pre Smackdown Live
After a rest and a shower, it was time to head out to the very last wrestling event for Orlando. We call an Uber who strangely has no reviews or star ratings, and make our way downtown in the peak hour traffic.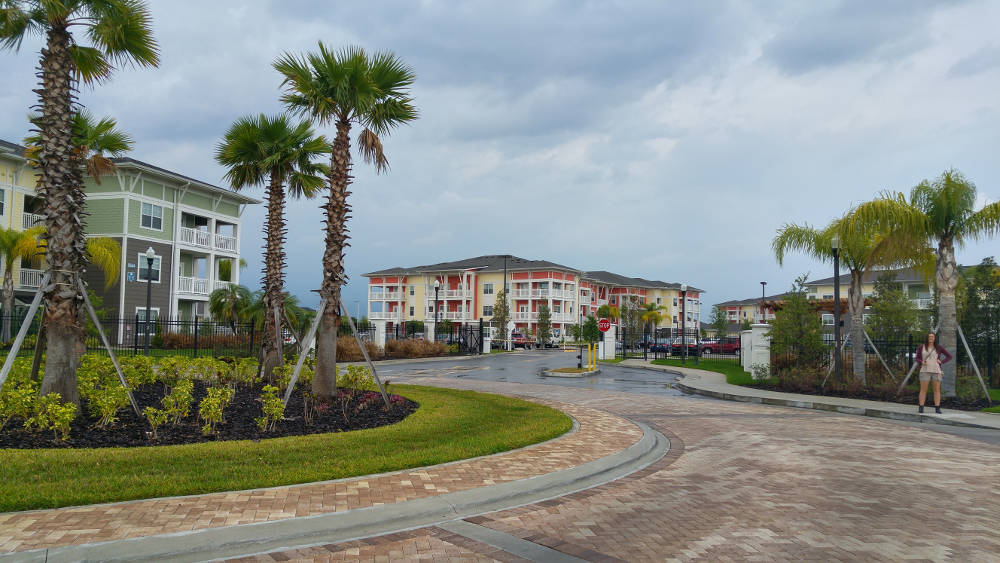 This guy was a bit of a lead foot, speeding up, putting the brakes on, changing lanes and nearly getting side swiped.. He even made Adam car sick… This trip earned him a shit rating from us.
We get dropped at our favourite food stop, Jimmy Johns, and tuck into our veggie sub at our usual outdoor table and take it all in for the very last time.
With a couple of hours until the wrestling starts, we head back to Graffiti Junction where Adam was pretty keen to take over the jukebox again.
But when we arrived, the jukebox was down and the only way to put a song on was to download the app which we couldn't do as we had Aussie phone. How did it know?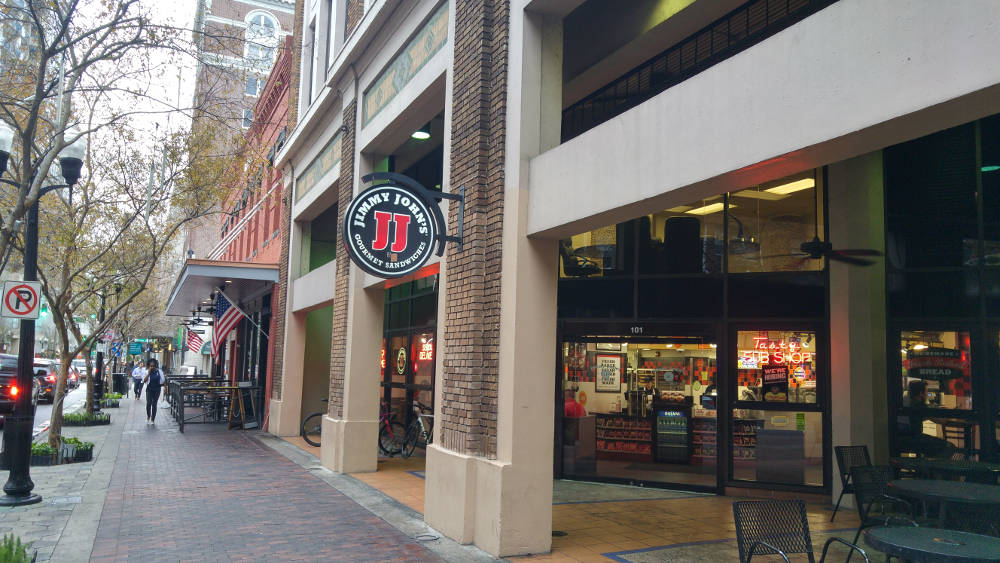 So after a quick beer and some sports, we make tracks for the Amway Center for the very last time to catch the taping of SmackDown.
With about 30 mins left until the show, we have a wander around the center and check out all the Magic (Orlandos NBA team) memorabilia which was showcased on the lower level.
They even had a photo booth and a basketball game that kept us busy until before we knew it, it was time to take our seats!
Smackdown Live
After all the buzz Wrestlemania on Sunday and WWE Raw last night, it was fair to say Smackdown was a little flat.
There were a lot more empty seats tonight, whereas at Raw you'd be hard pressed to even spot one empty seat. The show was ok, but could have been better.
I think one of the issues was that there were plenty of wrestlers we did not know. For example, a guy named Shinsuke Nakamura made his main roster debut to a huge reaction from the crowd, however we had no idea who he was.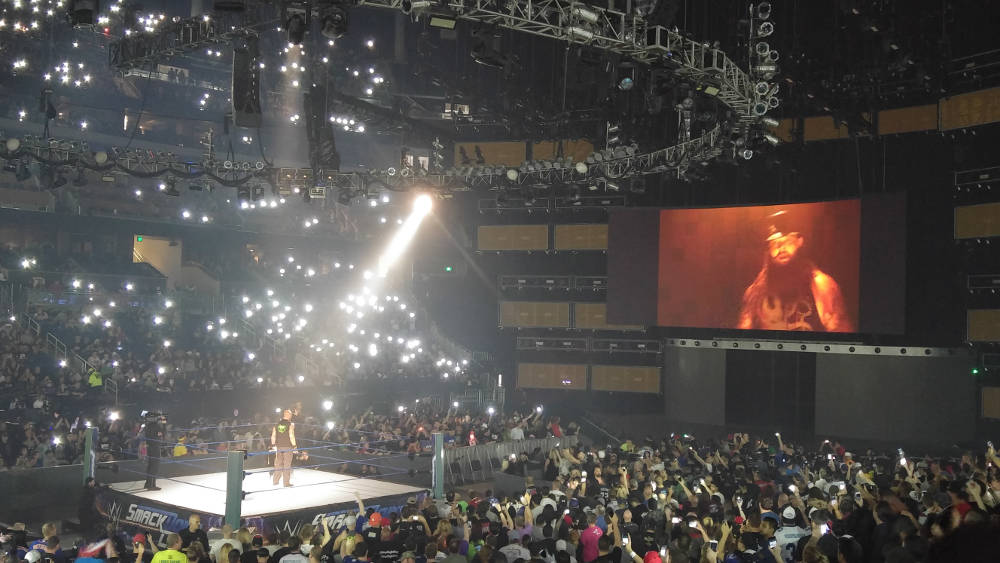 Some of our favourite highlights included Shane McMahon and AJ Styles doing a promo, as well as seeing Bray Wyatt's entrance again and him having a feud with Randy Orton.
Dean Ambrose and Baron Corbin had a belter of a match too. A hardcore math for the IC Title, which Corbin one. The fight spilled out into the crowd right near where we were sitting.
The Miz and Maryse did a great entrance too, posing as John Cena and Nikki Bella. But apart from those moments, it was really quite an average show.
Smackdown Live Card
Randy Orton & Luke Harper vs Wyatt Family
Naomi vs Alexa Bliss
Tye Dillinger vs Curt Hawkins
Baron Corbin vs Dean Ambrose
Smackdown Live Photos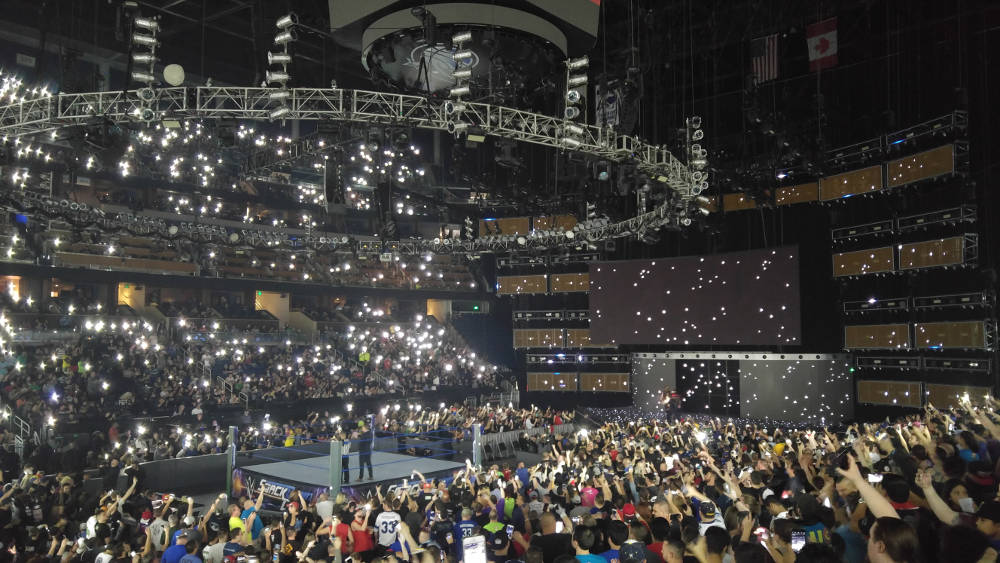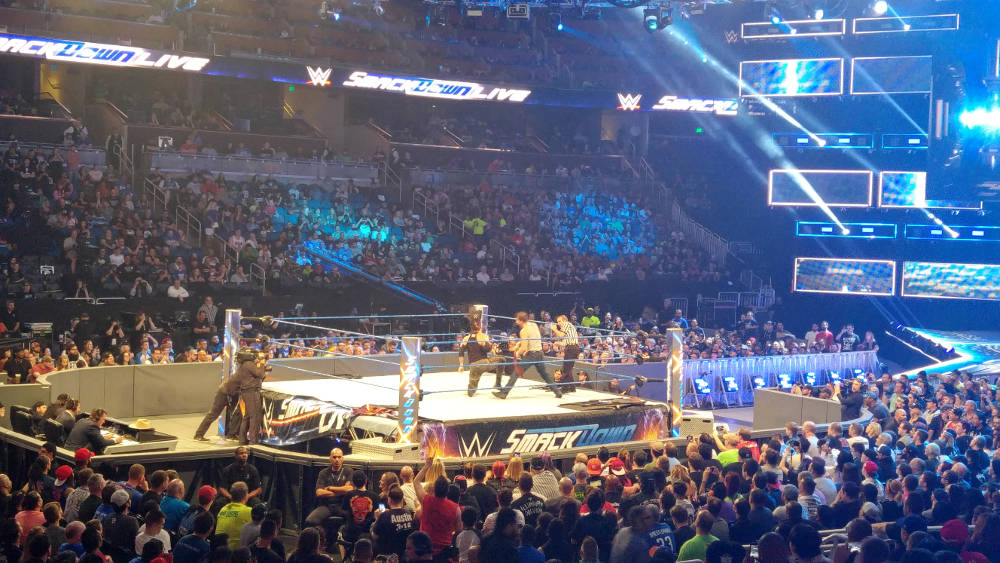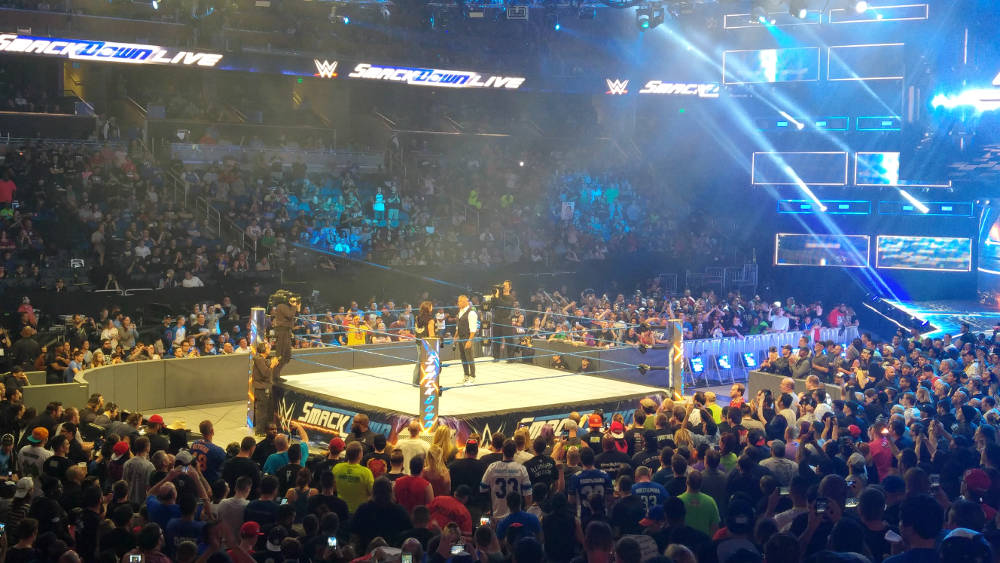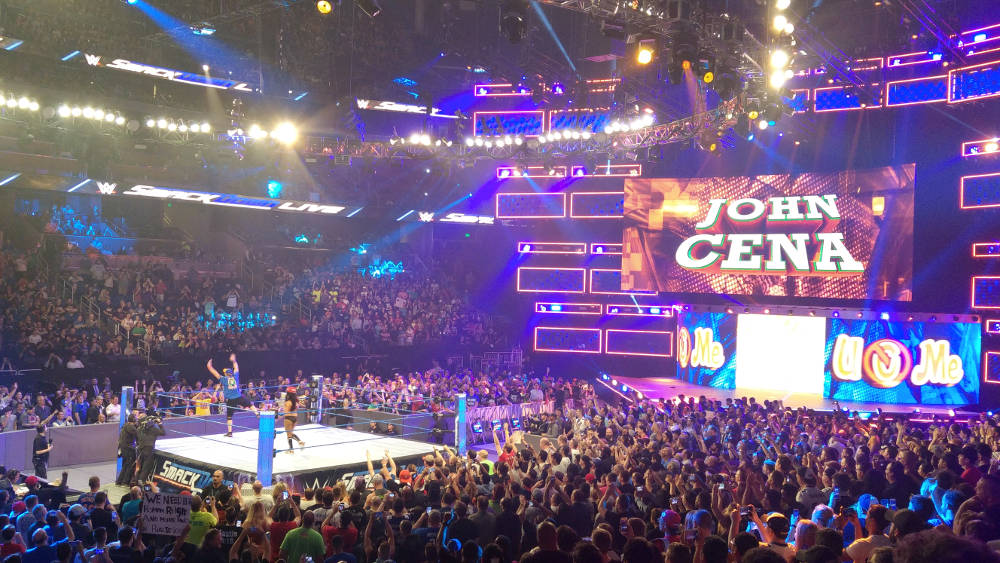 Back to Our Room
Tonight we decide to be smart about getting our Uber home after the last two disastrous nights of hell.. So we leave before the last match and snag a driver as we are going down the escalators for a mere $7! A far cry from the $40 that we spent on the first night.
Not wanting to lose him we run out only to realise that all the streets around the ground had been closed and he couldn't make his way in.
We call him up via the app and organise to meet him further out and we literally run about 4 blocks and jump in the car, couldn't believing our luck!
Turns our Paul (the driver) is a total legend and we end up giving him a nice tip as he got us home before 10:30 and even waited for us, I dont think he realised how happy we were.
We had a quick look at the Uber app once we got inside and laughed as there wasnt a car in sight and the prices had sky rocketed yet again.
Time for our last night in our little apartment, it has served us very well and it will be missed. While Orlando has been amazing, we will be happy to pack up and head to Dallas at stupid o'clock in the morning. Onward and upward!
Where we Stayed in Orlando