Orlando was our destination today, but first we had some unfinished business in Hollywood before we jetted off.
Our alarm sounded at 6am and we rose feeling quite tired, probably from the aftereffects of our 22km walk yesterday. But we had plenty to do this morning before heading to the airport.
We sold our second Shaq replica statue on eBay for $81, bringing to the total for the two to $171. Very good business indeed! Now we just needed to post it in California before we got a flight. Posting it in Orlando would mean an extra $30 in postage so we wanted to avoid that.
After having a quick breakfast, cleaning the house and finalise our packing, we said goodbye to our quaint little apartment and called for an Uber.
Our driver was Rafik. He wasn't the most talkative guy, but he was efficient. Rafik drove us to a FedEx about 10 minutes away so we could post off our package. Linda had issues with the staff member who had no sense of urgency.
After about 10-15 minutes of stuffing around, the package was finally posted and we were on our way to the airport. The time was now 7:15am and we need to be at the airport before 8:30am. Rafik obliged by picking up the speed and taking us through the carpool lanes.
I'd say he would have saved us a good 15-20 minutes off the journey and we made the airport easily. Check in was relatively pain free and we got through quite quick.
By chance, we walked past a Qantas Business Lounge right near our gate, so that enabled us to get some free food and hang out in style for an hour or so.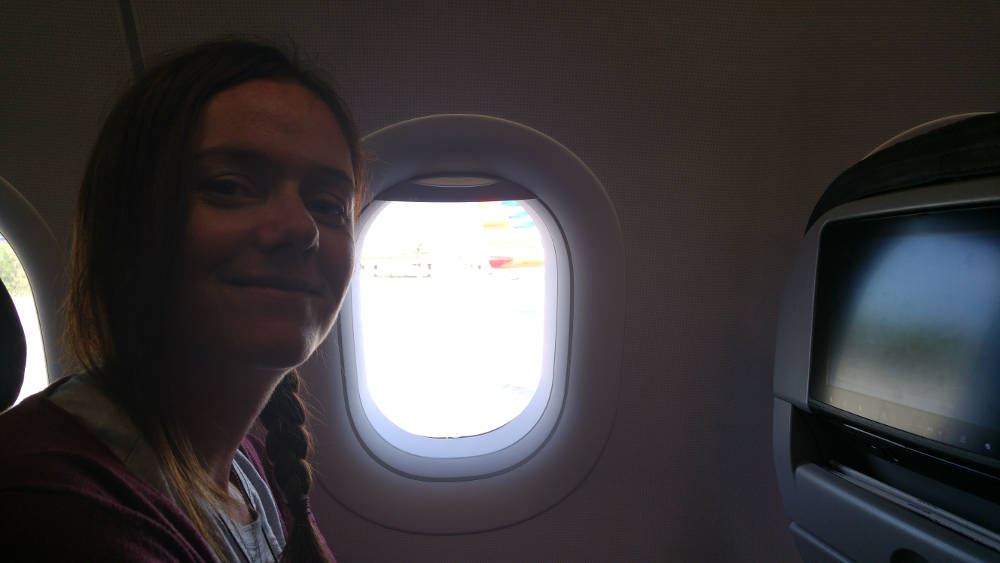 Off to Orlando
Right before taking off, we decided to purchase some tickets for tonight's Orlano Magic NBA match. Tickets were $30ea for front row seats up on the top level. You beauty!
It was now time to board and we settled in for our 5-hour journey, which was effectively 8-hours with the timezone added on. We had nothing to do but relax, which was a good change from the previous few days.
I took the chance to work on some more sharemarket stuff, while Linda watched some movies, including Moana, while also testing out her new prized possession Fly Legs Up, which made her trip super comfortable.
Five hours went really fast and before we knew it, we were touching down in Orlando. Exiting the plane took yonks, then we had another long wait at the baggage carousel.
The Orlando Magic match tipped off at 7:10pm and we didn't get our bags until 6:20pm. We still had another 40 minutes to get to our apartment and check in, then get to the game, so we were now pushing it fine.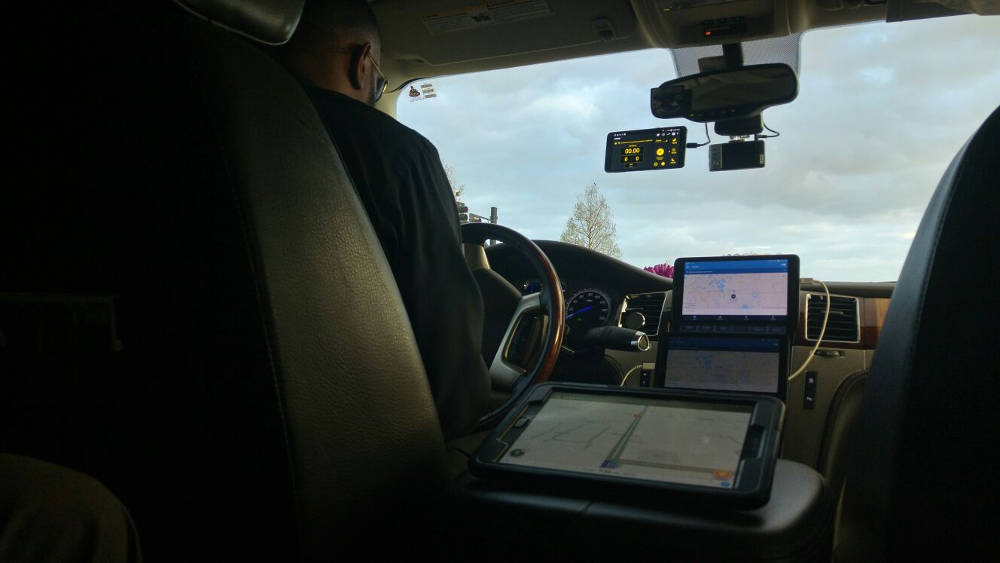 We then had further problems when we could not find the Uber pick up area and had a drive cancel on us because we took too long (cost us $10), then we had another guy cancel on us half way for some unknown reason, which cost us another 15 minutes.
It was now 6:40pm and we had no chance of seeing the start of the game. Then randomly a Black Car driver approached us and said he'd give us a lift. We knew it'd be expensive, but it would take 30+ minutes just to get inside a taxi, plus another 45 mins to get to the apartment and stadium, so we jumped at the opportunity.
Boy was it expensive. All in all, the ride cost us $120, but he got us to our apartment to drop off our bags and then to the game, which is all we wanted.
Orlando Magic vs Oklahoma City Thunder
Finally, we were at the game! It was a few minutes into the second quarter by the time we took our seats, but the main thing was that we were there.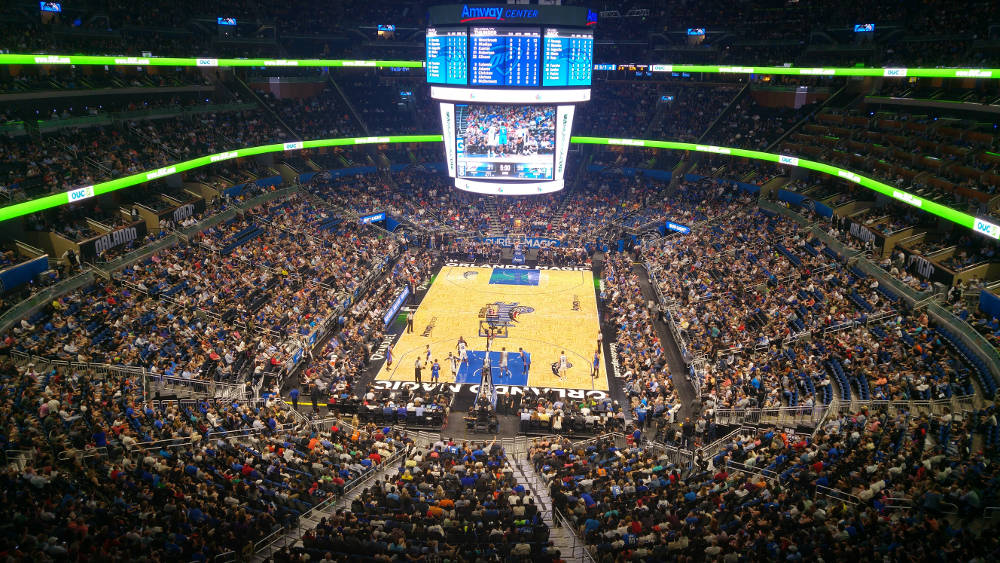 I joked that it'd be great if we got overtime so that it would make up for some of the time we missed.
The Amway Center is a superb stadium, it had a very new feeling and there were plenty of festivities inside and excellent viewing points. It was like a souped up version of the Staples Center.
As for the match itself, it was quite uneven for the first three quarters. Orlando skipped out to a big lead, at one point leading by 21-points during the second half.
But you always felt that OKC were still in the game, especially with Russell Westbrook having a night out. Midway through the last quarter, the comeback began.
Westbrook was having a breathtaking game. He was hitting three after three, then with OKC down 102-99 with 7.1 seconds remaining, he hit a huge three to send the match into overtime. My joke from earlier came true!
In the end OKC ran away with a 114-106 victory, but it was Westbrook who stole the show. He scored 57 points, 13 rebounds and 11 assists.
It turned out it was the highest scoring triple double in NBA history, plus it saw him go outright second for most triple doubles in a single season.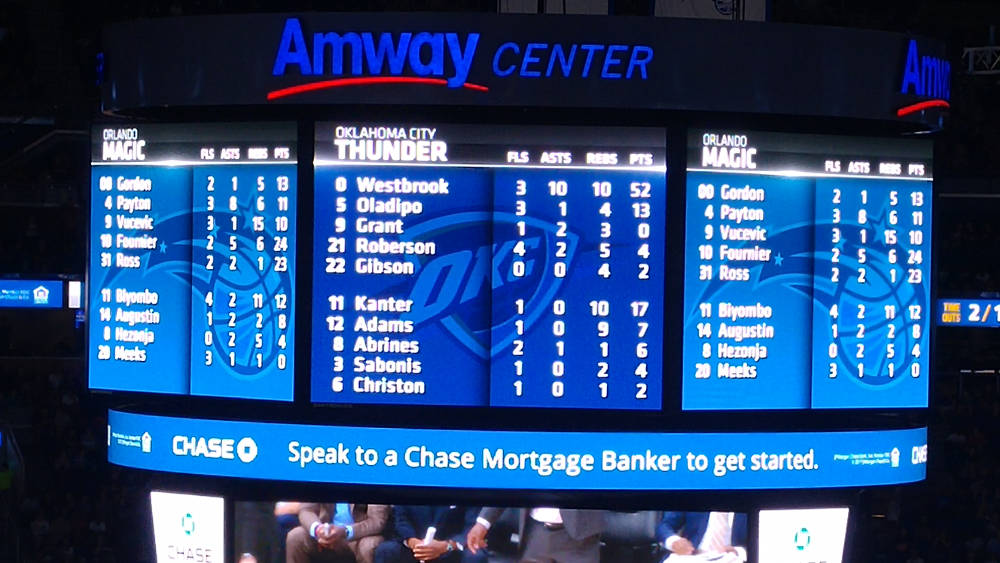 Still buzzing after the match, we went downtown for a drink and it was a hive of activity down there. Every where you look there were people partying. We found a bar and watched some of the Golden State @ San Antonio match.
After that we grabbed some food supplies and caught an Uber back to our apartment. We had a super nice lady named Yesenia who talked to us about things to do in our stay in Orlando.
More Photos from Orlando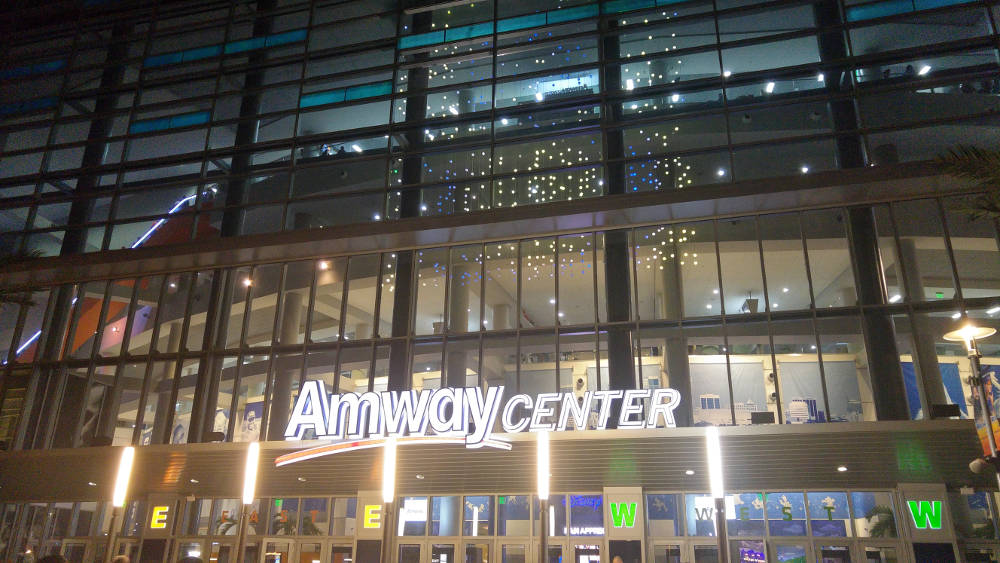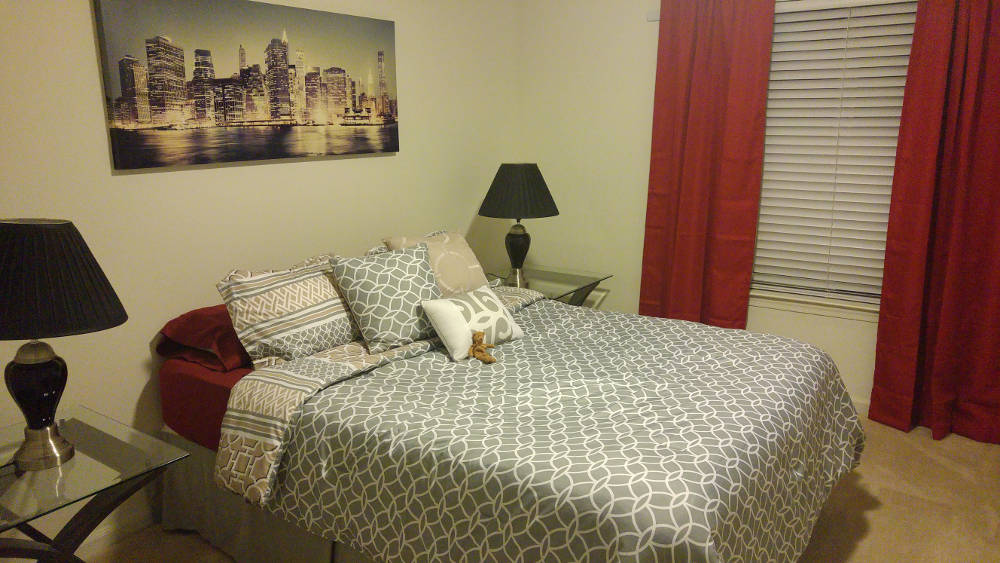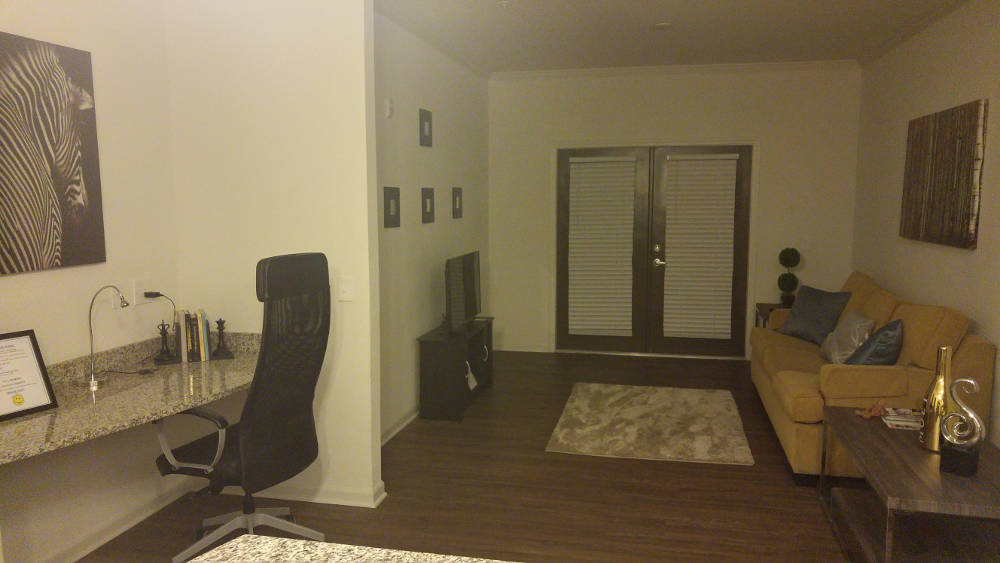 Where we Stayed in Orlando