Our day began just like it did yesterday. An 8am wake up call, cornflakes for breakfast and a walk up Runyon Canyon.
Yesterday we walked the short loop of Runyon Canyon, but today we decided to do the full loop. And damn, it was tough!
Runyon Canyon is located in the Hollywood Hills and apparently it's a popular spot for celebrities to walk, plus you get stunning views over Los Angeles and the Hollywood sign.
But damn, this was a tough walk! It was a really warm morning and some parts were extremely steep. It was also a dirt path, so at times it was also slippery as well, given we had fairly worn out shoes on.
All in all, the loop was around 6-7km and by the end we were buggered. We headed straight back to the room for a rest. Linda watched some more Once Upon A Time on Netflix, while I did some sharemarket stuff.
Off to Beverly Hills
By now we were getting quite peckish, so we decided to get our favourite meal here in America; Jimmy Johns. This was the third time we had dined here in Hollywood and it is always guaranteed to please.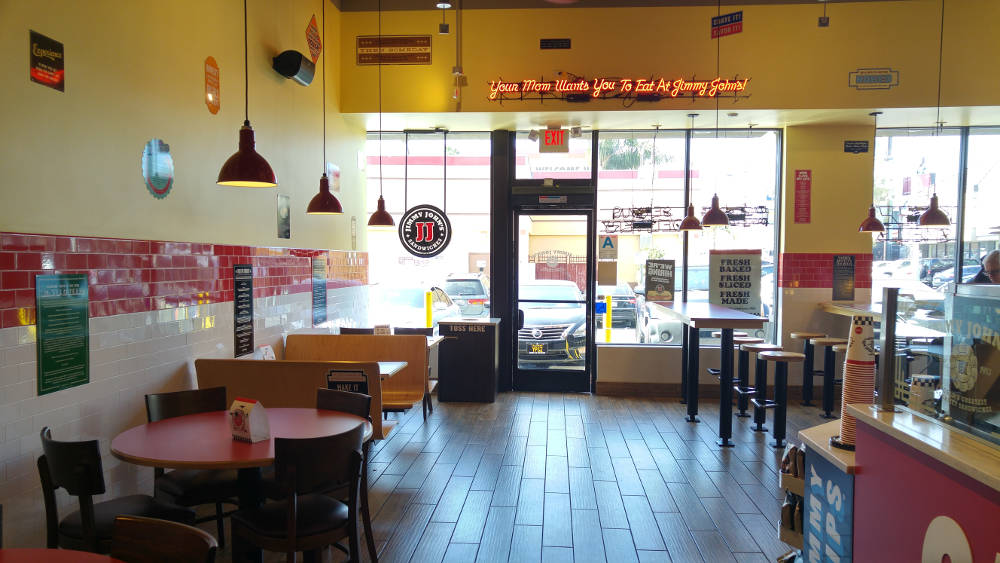 After we downed our sandwiches, we went next door to grab a coffee, then hailed ourselves an Uber car to take us to Beverly Hills which was quite a distance from where we were.
Uber had an option called Uber Pool, which we thought we'd trial. It is an option where you can share a ride with other people and it means a significantly cheaper ride.
Our driver Vanissa pulled up within 5-minutes and we were off. Our destination was Rodeo Drive, which is where all the expensive shops were in the heart of Beverly Hills.
Along the way we shared a ride with a guy named Alex who had just celebrated his birthday and was feeling a bit hungover. It was a fun ride as we chatted to him and Vanissa, talking about Australia and them telling us about what they get up to in their spare time.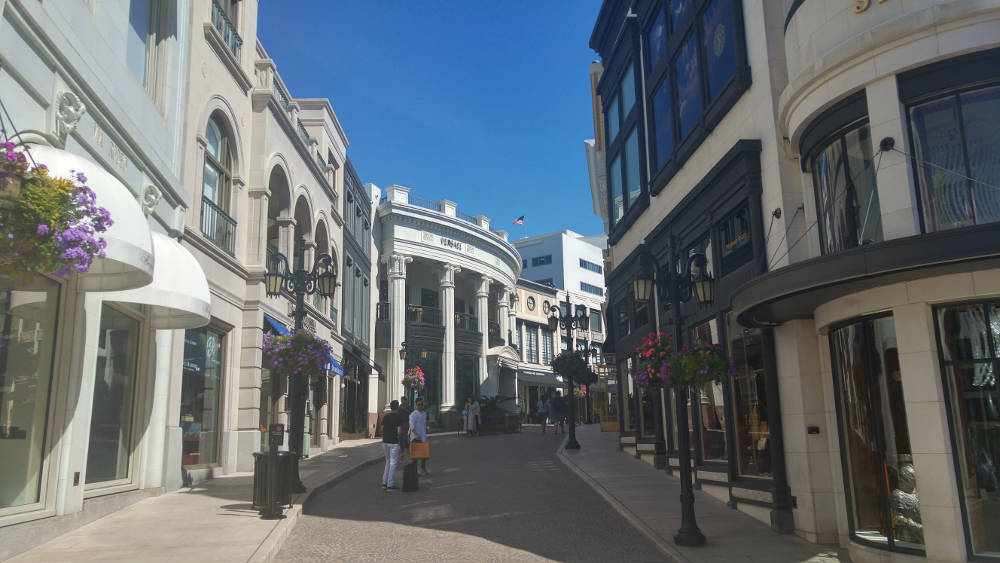 Alex was dropped off before us, then it took another 10-minutes or so to get to Rodeo Drive. Turns out the entire trip was 39-minutes of driving and it cost us just $3.74. No, that is not a typo, it seriously cost us $3.74 to travel 39-minutes. This Uber Pool is brilliant!
We walked around Rodeo Drive for 20-minutes or so before we got bored. These are high end shops, some you even have to put down a deposit of $1500 just to get entry and browse. Certainly not the type of shops we shop at!
After walking around for a while, we stumbled upon a park right near the Welcome to Beverly Hills sign, so we decide to camp here for about 15 minutes and have a rest. It was quite a warm day out.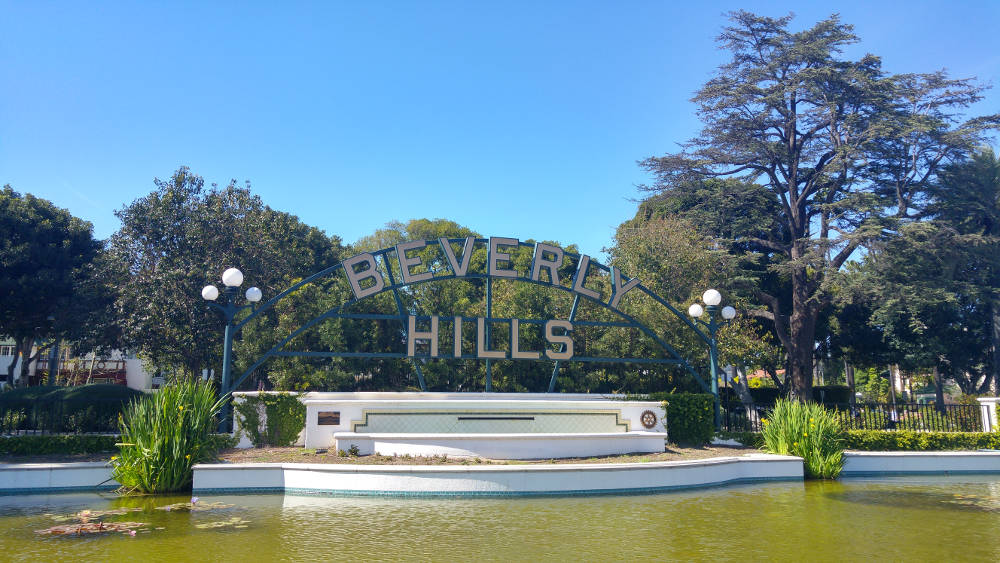 Visiting the Tar Pits
By now we were getting a bit sick of Beverly Hills, so we decided wed head to the Tar Pits, which was a pre-historic area full of tar pits where ancient fossils from the Ice Age were found.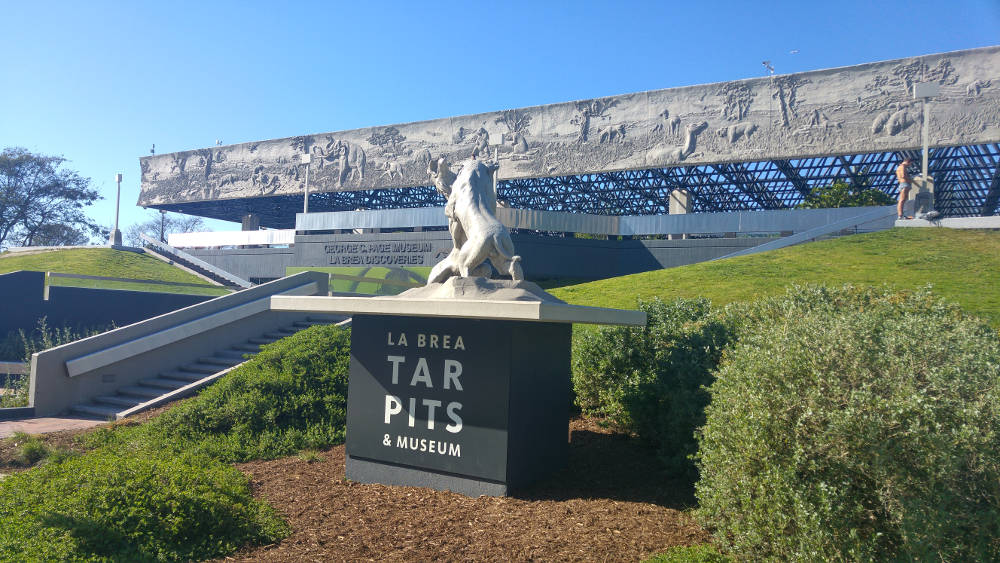 The Tar Pits were actually about 6km away, or a 1-hour walk, so we decided rather than grabbing another Uber, we would walk the distance.
Along the way we got to see plenty of Los Angeles, however our little legs were starting to die after so much walking from this morning and the last few days. We finally arrived to the Tar Pits around 4:30pm.
Given the museum shut at 5pm, the lady gave us a half price discount which was handy. We quickly strolled through the museum which was full of info about the Tar Pits and about all the fossils they have found including Woolie Mammoths, Sabre Tooth Tigers and Dire Wolfs, among many others.
It was interesting, but by now it was time to head off as the place was closing. Given our apartment was an hour and a half away walking, we grabbed another Uber Pool.
This time we got a bloke named Rodriguez and there was a passenger named Arie who we shared a ride with. It was a quiet trip, neither of them spoke a word despite us trying to make conversation, so it was good to have a rest.
The trip took about 25-mins and cost us a whopping $1.74. We couldn't believe how cheap this stuff was, it was brilliant!
Tea Time in Hollywood
We decided to have another breather in the hotel before setting off for a bite to eat for tea. Our aim was to head to Hollywood & Vine and find somewhere there, as it looked like a happening spot when we went there the other day.
It was only a 15-20 minute walk, but we decide to catch a train as it was only one stop away. Turns out there were not many great food options after we walked around for a while and also tried Googling some places.
In the end we gave up and decided to walk back to Hollywood Highlands and go to an old favourite in Buffalo Wild Wings. The blackbean veggie burgers are divine at this place and we were not disappointed.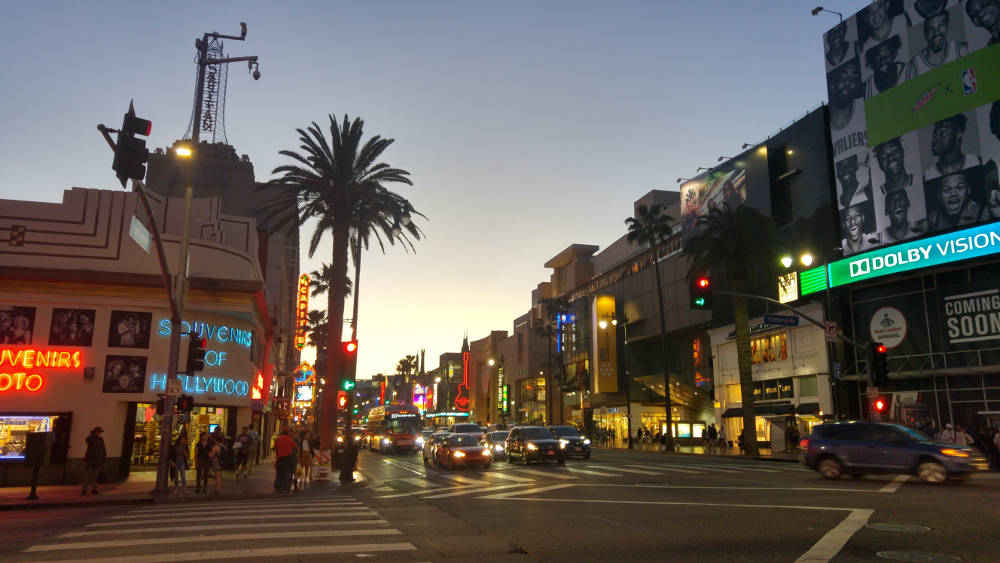 Turns out there were some World Cup Qualifiers on with the United States national team playing. Ironically, we were here five years ago back in 2012 and the USA team were playing in a qualifier that night too.
After a long day, it was now time to head back to the room to pack our bags and get some sleep, as we had a very early morning wake up call to make the airport. As usual, we stopped at our favourite Starbucks store for a nightcap.
It's hard to believe six days in Hollywood were now over, we had a ball but tomorrow we are off Orlando for some more adventures.
Where We Stayed in Hollywood