Our first full day of the trip started with a sleep in, with the effects of jetlag still lingering.
We made ourselves some breakfast in our kitchen and then started planning our day. The plan was to go for a walk to the Griffith Observatory and Hollywood sign, then to an NBA game later in the evening for the LA Lakers vs Minnesota Timberwolves match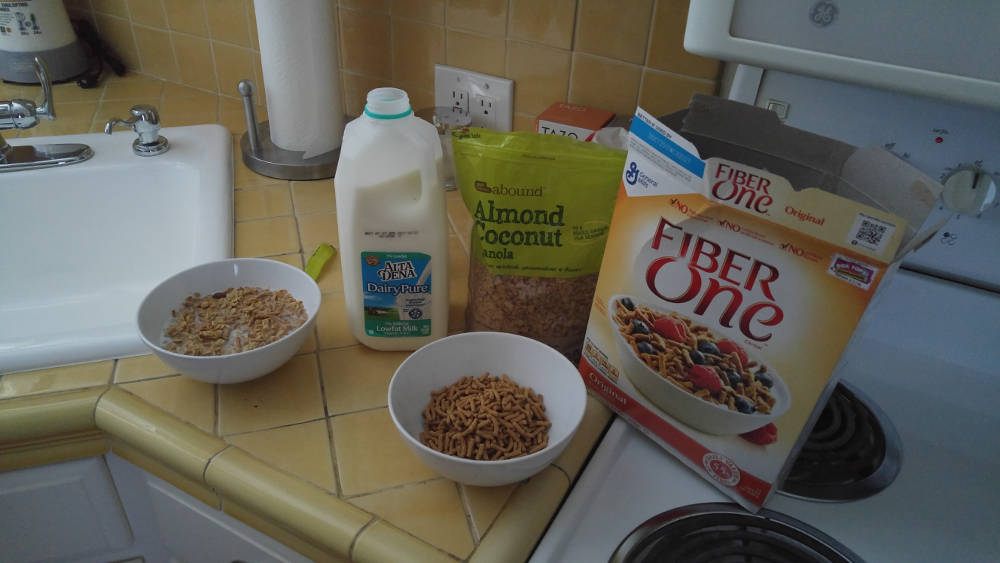 The Griffith Observatory was roughly a 6km walk away from our accommodation, so we decided to go for a stroll. Given it was quite warm outside and we saw that the UV index was high, we coated ourselves in sunscreen before setting off.
It was a pretty tough walk in the heat, through some rough areas of Hollywood filled with homeless people, through the very steep trails of the Hollywood Hills.
We arrived at the observatory just before noon, soaked in sweat and in dire need of a drink. Luckily for us the place opens at midday, so we only had to wait about 10 minutes to get in.
Inside was quite impressive. We got unbelievable views overlooking Los Angeles, plus learned a bit about our solar system and the universe. We also booked a ticket to one of the movies inside the planetarium auditorium.
Griffith Observatory Walk
But before the movie, we decided to get ourselves some lunch. We found the cafe and got some soup and a stale sandwich, paying about $18 for the privilege.
With about 45 minutes still remaining till the movie, we decided to go have a breather on the lawn out the front in the sun.
While playing on our phones, we discovered that Shaq O'Neal was being immortalised with a statue being unveiled in his honour at Staples Center tonight, along with a host of past players speaking and live music and festivities around the area.
After our quick rest out on the lawn, it was now movie time. It was quite interesting. The theatre was unique in that the vision was projected to the roof giving the illusion of us being outside under the stars, and there was a lady who spoke to us teaching us all about how the solar system formed and how big the universe was. Very interesting indeed.
Off to Shaqtown
Rather than head to the Hollywood sign like we had originally planned, we instead decided to head downtown to this Shaq thing to soak up the atmosphere.
We decided it'd be quicker to get the train back to our accommodation rather than walk back through the slums. We had a quick shower, got a coffee at Starbucks then caught a train downtown to the Staples Center.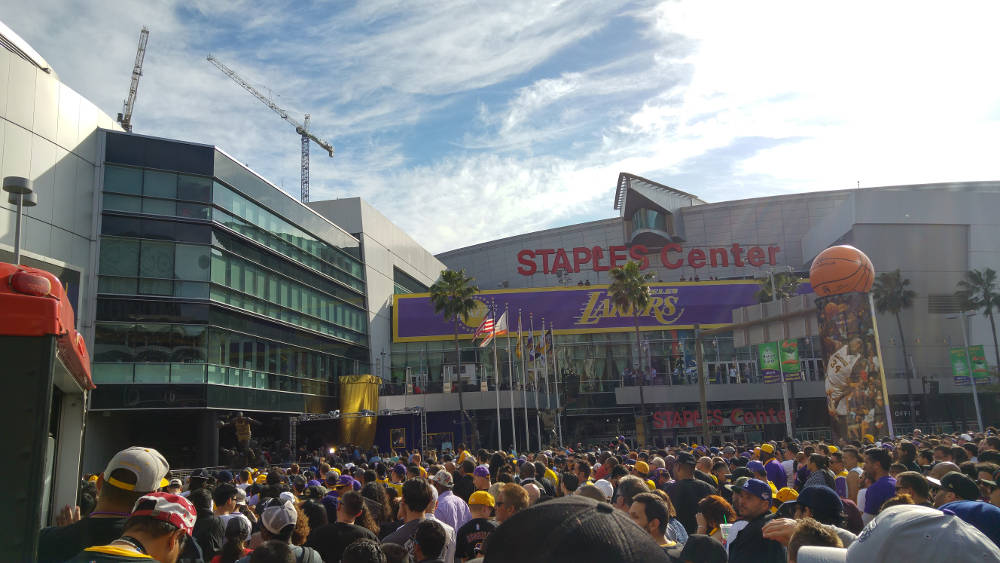 At the train station we must have been confused for locals, as we assisted a blind guy to find the stop he wanted to get to, while also helping a lady find her destination as well. Lucky we were clued up!
When we arrived at Staples Center, which was now themed as Shaqtown, we ran into a sea of people. Everyone was there to see Shaq's statue unveiling and there was a big stage setup with greats such as Kobe Bryant, Phil Jackson, Kareem Abdul Jabbar, among others.
There was also live music, a ferris wheel, interactive games and heaps more. We checked out the festivities for a while before grabbing some tea at a Mediterranean restaurant around the corner.
This was an inspired decision as it was absolutely divine. It was a tapas type menu where they bring out food to share. We left feeling very satisfied.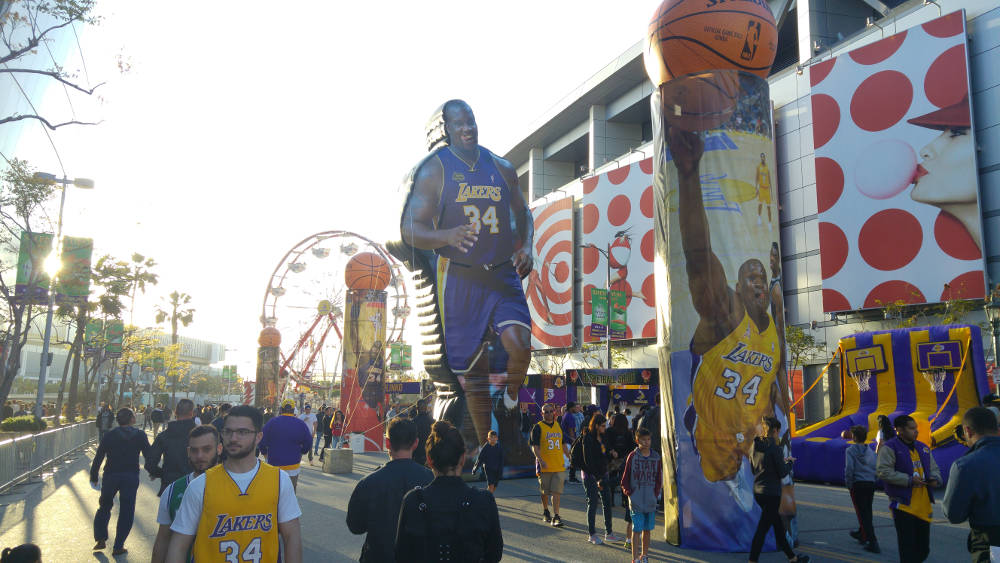 LA Lakers vs Minnesota Timberwolves
Now it was game time. Upon entering the stadium everyone received their own limited edition mini Shaq statues which we thought was pretty cool. We grabbed some bottomless popcorn and grabbed a beer then headed to our seat.
They were decent seats on Row 1 up the top level. Luckily for us we got to witness a very good game, despite the fact the Lakers and Timberwolves are having poor seasons.
The Timberwolves got out to a big lead at half time and held that lead for most of the second half, including a lead of 108-100 with just two minutes remaining.
Then the Lakers exploded on the back of some Jordan Clarkson. His 4-point play, along side some great shooting from the Lakers, saw them reduce the deficit to 109-109 allowing the Timberwolves the final shot of the match.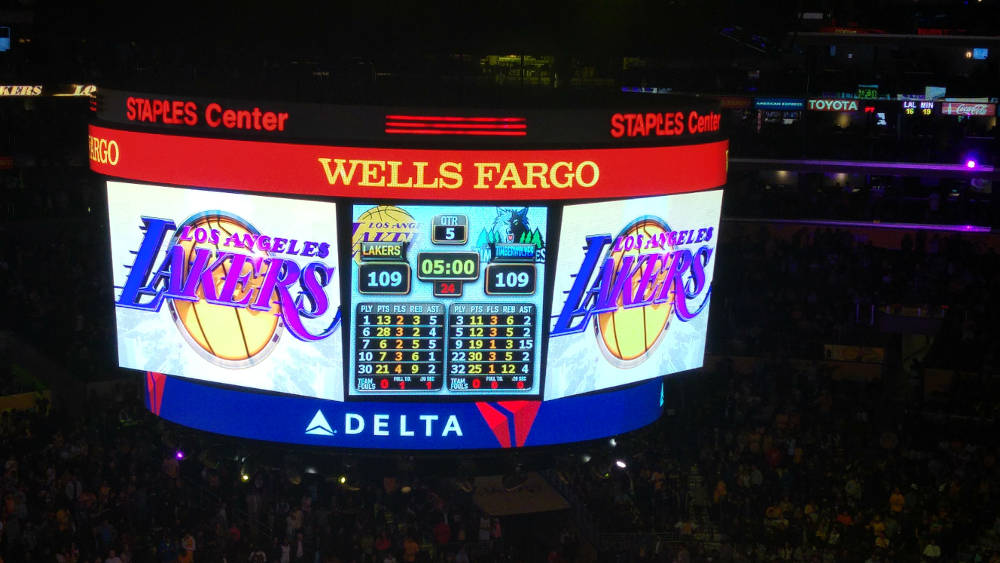 Minnesota missed the final shot sending the game into overtime. Definitely value for money for us! However the Lakers went crazy in OT, running out to a 130-119 victory.
Stars for the Timberwolves included Andrew Wiggins with 36pts, Karl Anthony Towns with 25pts ad 13 rebounds, and Ricky Rubio with 19pts and 15 assists.
With the match now finished, we walked back to Seventh Street station and caught the train back home, heading straight to bed after another long day.
More Photos from Shaqtown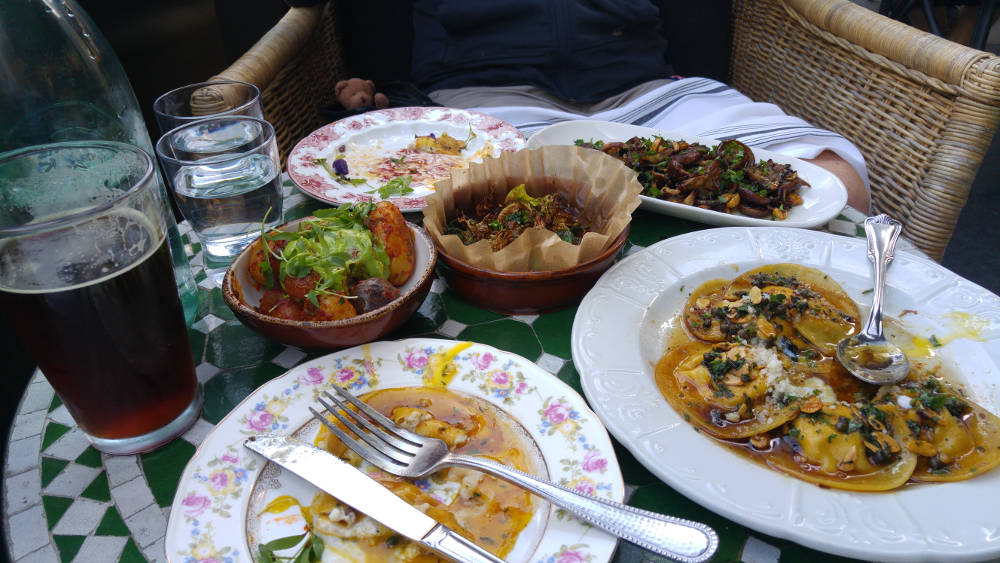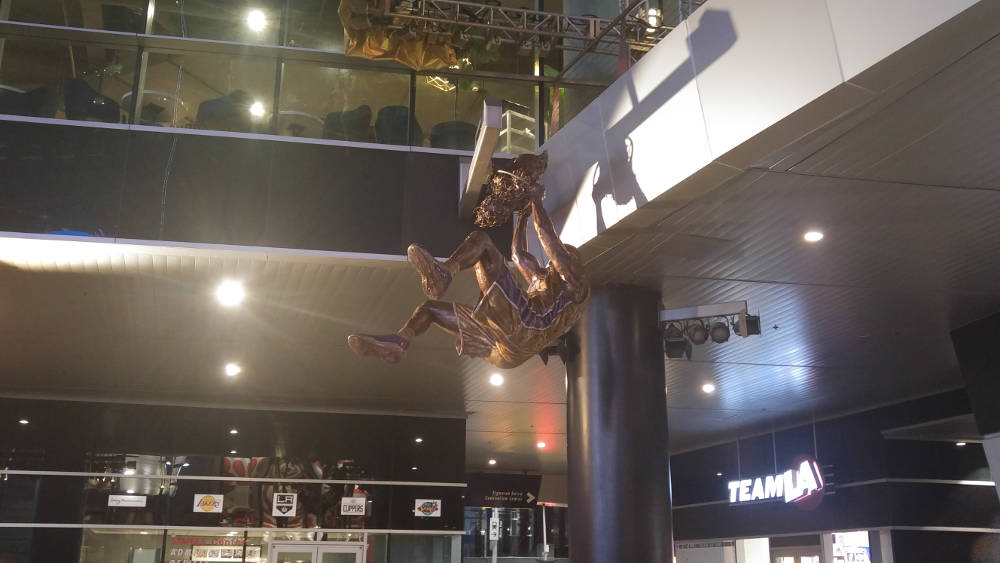 Where we Stayed in Hollywood