The time has come again to set off on another adventure, back to the United States and for our first trip to the Caribbean.
But before setting off, there were a few things to do. We had put hours and hours into renovating our new property as well as setting up our Airbnb business, so we believed we well and truly deserved a getaway.
We booked ourselves the 10:15am flight direct to Los Angeles, so that meant a 5am wake-up call to meet the shuttle bus. Given we had a 15hr plane flight ahead of us, we decided to stay up a long as we could the night before and only slept a few hours so that we would be tired enough to sleep on the plane.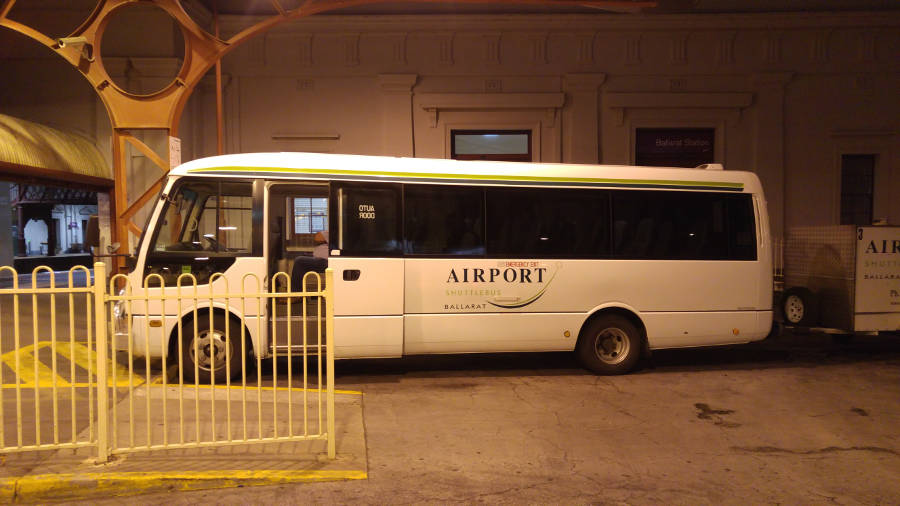 Upon arriving to the airport, we were greeted with a massive line at the Qantas check-in station. After close to an hour and a half of lining up and going through security, we finally made our way to the Business Lounge.
Linnie was super hungry so stocked up on some free breakfast, while I headed for a shower to freshen up for the long flight ahead.
Before long it was time to board the plane. The good news was we had an exit row with two seats by themselves, so that meant plenty of leg room and nobody next to us.
The bad news was we had absolute idiots behind us, with the lady behind Linnie so big she nearly took up two seats. She would sook and complain the entire flight, especially when Lin moved her seat backwards.
Unfortunately we had no electricity plugs either, because of the exit row, so it meant we were unable to charge our laptops which we had loaded with tv shows and work to do.
We managed to get plenty of sleep, plus ordering the vegetarian meals meant we got our meals before every one else. They were also extremely tasty!
Touchdown in Los Angeles
After a looooong 15-hours we had finally made it to Los Angeles. There was a bit of deja vu, given I had just done this journey last month with Ned. It took over 2hrs to get through customs last time, so we prepared ourselves for a long wait this time.
Surprisingly it only took 15 minutes to get through customs which felt like a world record for LAX. The longest wait we had was 20 minutes for our bags to appear on the carousel.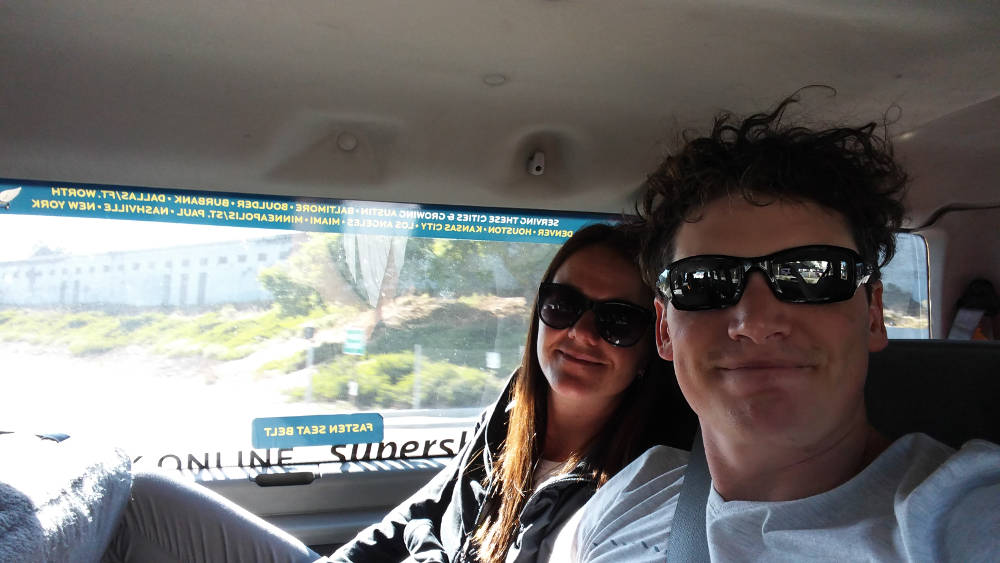 With our bags collected and our passports stamped, it was officially time to begin our next USA journey. First up we had to grab a shuttle bus to our accommodation in Hollywood.
There was a bit of a snag when we told the shuttle bus mob that we had an Airbnb house rather than a hotel. Apparently they don't deliver customers to Airbnb houses, so we had to think fast and say we made a mistake and that we were actually staying at Loewe's Hotel. This did the trick!
It was a long, boring hour long drive to get to our apartment, but we finally made it at around 10am. Because we were unable to check in until 3pm, Tony (one of the owners) allowed us to leave our bags in storage.
Now it was time to explore Hollywood and kill a few hours, so we decided to grab a coffee at Starbuck's, then head to an AT&T store to get Linnie a sim card for her phone.
Again, there was some deja vu as Ned and I had walked those exact same steps just 5 weeks ago.
After Linnie's phone was sorted, we went up to the Sunset Strip and played around on the keyboards and checked out some music books at the Sam Ash store, before grabbing some Jimmy John's on the way back.
With 3hrs still to go until check in, we chose to hit up a movie at Grauman's Chinese Theater. The movie of choice was Beauty and the Beast, which Linnie was super excited about. What better place to watch her favourite childhood movie come to life in one of the most famous cinemas in the world.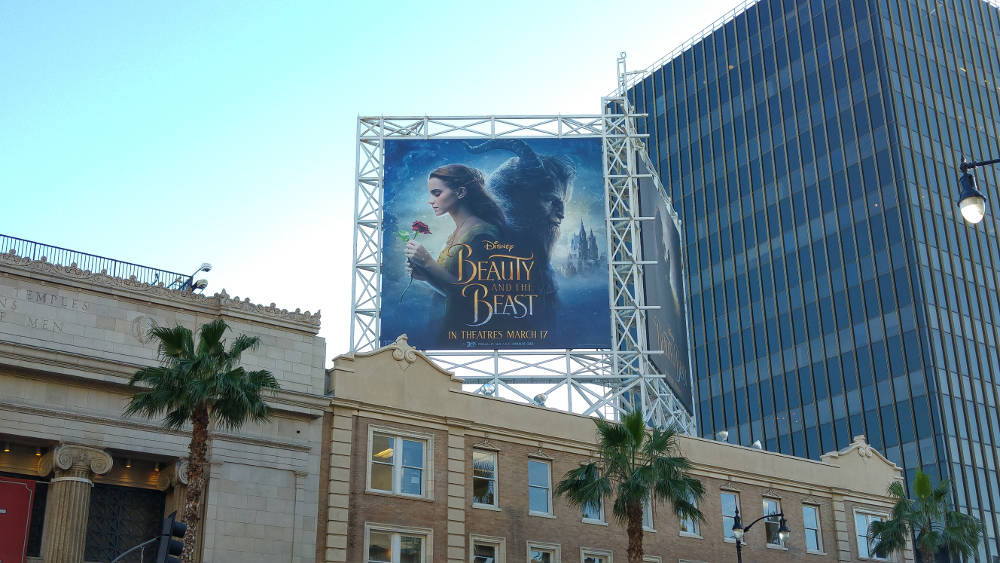 When the movie finished we checked our phones to find good news, the apartment was ready to check in to! So we went back for a long awaited lie down.
Linnie passed out and was asleep within 5 minutes, while I took some time to catch up on emails and do some work. I wanted to avoid going to sleep so that I could sleep later on. A decision that turned out to be an inspired one.
At about 6pm we decided to head to Buffalo Wild Wings to grab some tea and watch some sport. We found some delicious blackbean burgers and grabbed a Blue Moon, but found ourselves nearly falling asleep at the table. Jetlag had well and truly kicked in.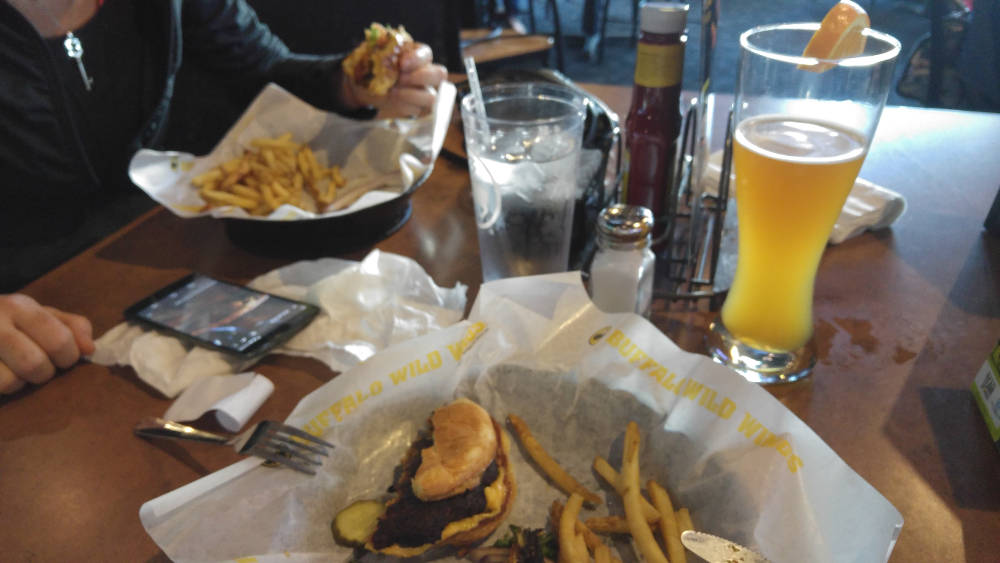 During tea Linnie was looking up tickets to events nearby and discovered the cast of Pretty Little Liars were presenting a Q&A panel to get to know them at the Dolby Theater, so after tea she went and booked us tickets to that.
Then we walked up Hollywood Boulevard for a quick night walk, grabbed some supplies (and our breakfast for the week) at a pharmacy/grocery store, then went back to our rooms and passed out, not to awake again until 8am the next day.
More Photos from Hollywood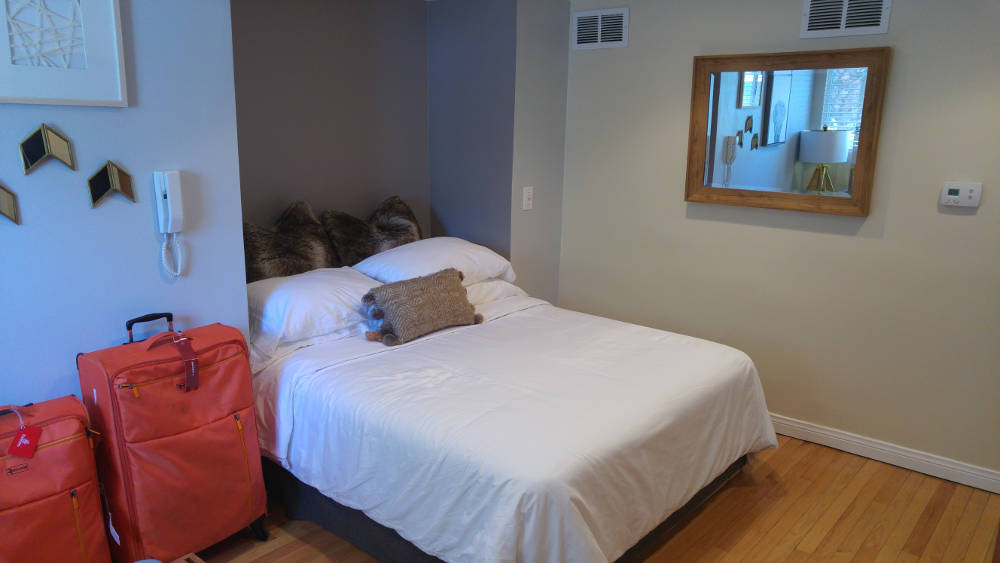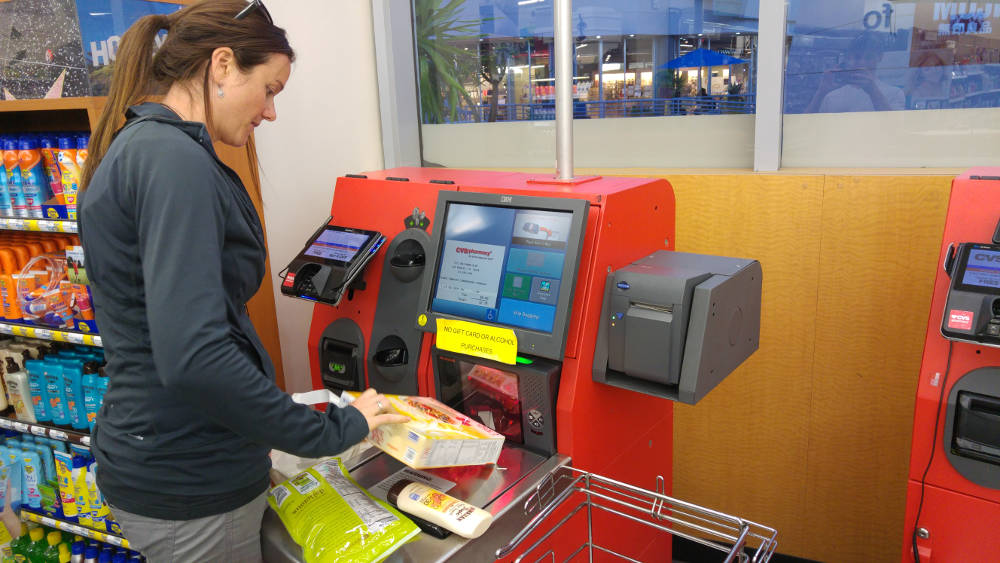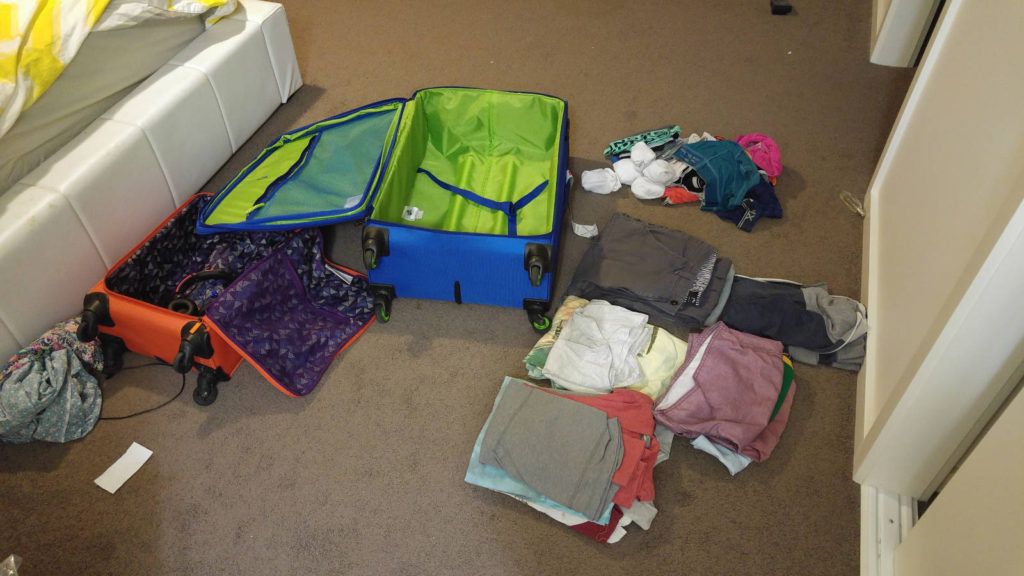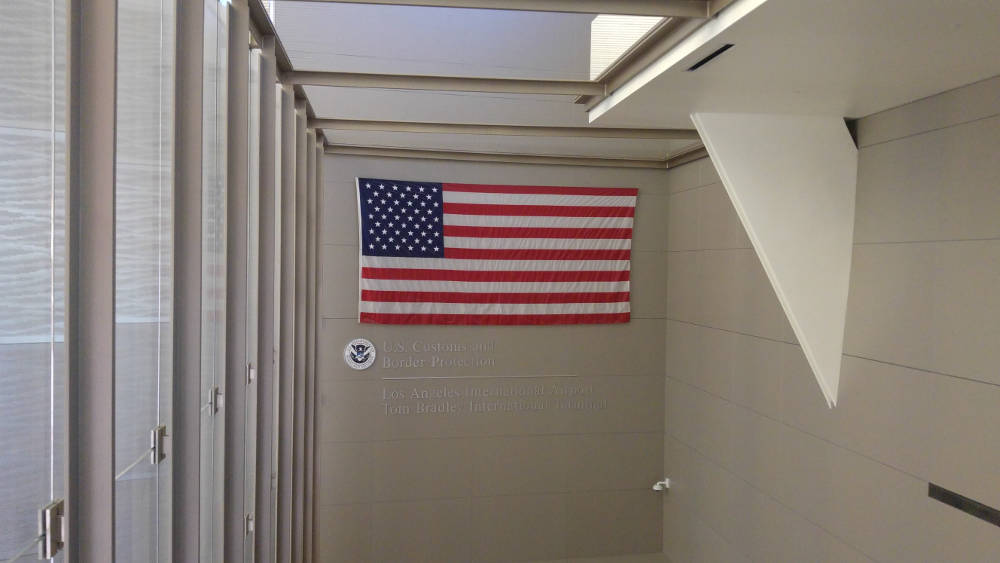 Where We Stayed in Hollywood