After 17 amazing nights in Paris, and around Europe, it was time to hop in a plane and head back to Australia.
But with the flight not until 2:25pm, we still had time to explore Paris some more. After exploring Paris yesterday, we missed out on seeing the Luxembourg Gardens, so we got up early and had breakfast, then headed out there.
Luxembourg Gardens was created by the widow of Henry IV of France in 1612 AD after he died. It is a massive palace filled with a massive garden. It was absolutely beautiful, but wasn't at it's best in winter due to their being no leaves.
There was even a massive waterfall which she had constructed and still remains how it was originally intended over 400 years ago. Amazing to think that we were walking around in what was an exclusive palace area back in the day.
After exploring Luxembourg Gardens, we head back to the hotel for a shower and to pack our bags. Rather than getting a Uber to the airport, we found it was much cheaper and quicker to get the train out there instead.
We walked about 25 minutes with our luggage to the Notre Dame train station and caught a direct train, which took roughly half an hour to get there. Not bad really.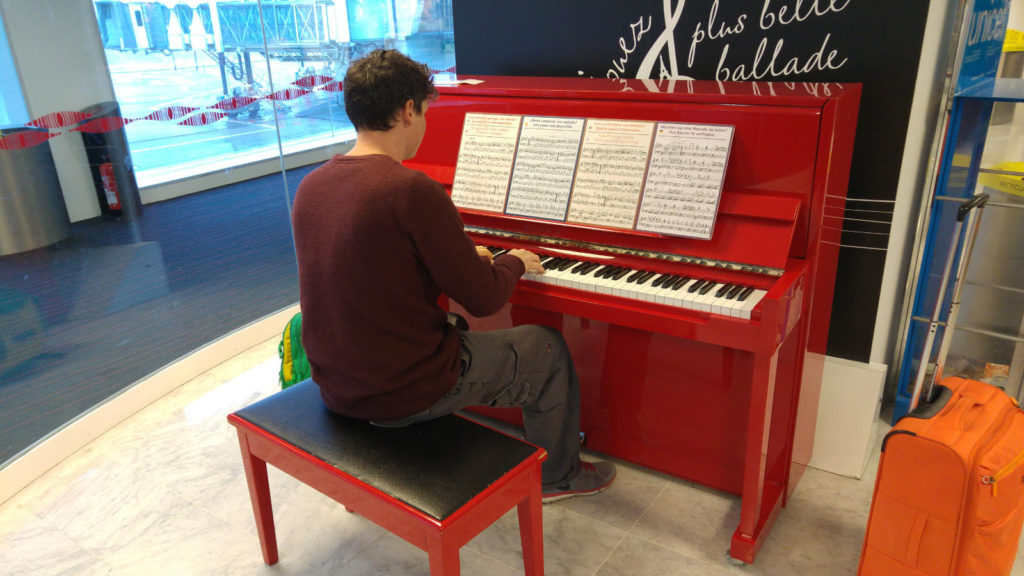 Unfortunately, we arrived at the airport to find out the flight had been delayed an hour. To make matters worse, our QF Club membership was of no use at the Paris airport, meaning we couldn't get into the Business Lounge. What a disaster!
Luckily we find a nice quiet area near a Starbucks, plus there was a piano there which Adam couldn't resist playing. We mucked around on our laptops and phones killing time, before we were finally ready to board.
With 7 hours to Dubai, then another 13 hours to Melbourne after that, we decided to stay up for the first leg and watch TV shows. Adam watched the end of 11.22.63 and some wrestling, while Linda watched her shows.
The first leg went very quick and before we knew it, we were in Dubai. This time we were able to get into the Business Lounge, which was useful as our flight to Melbourne was delayed by an hour yet AGAIN!
We smashed down some roasted vegies and curry, cookies and water, while Adam got himself a shower to freshen up before the long 13 hour leg to Australia.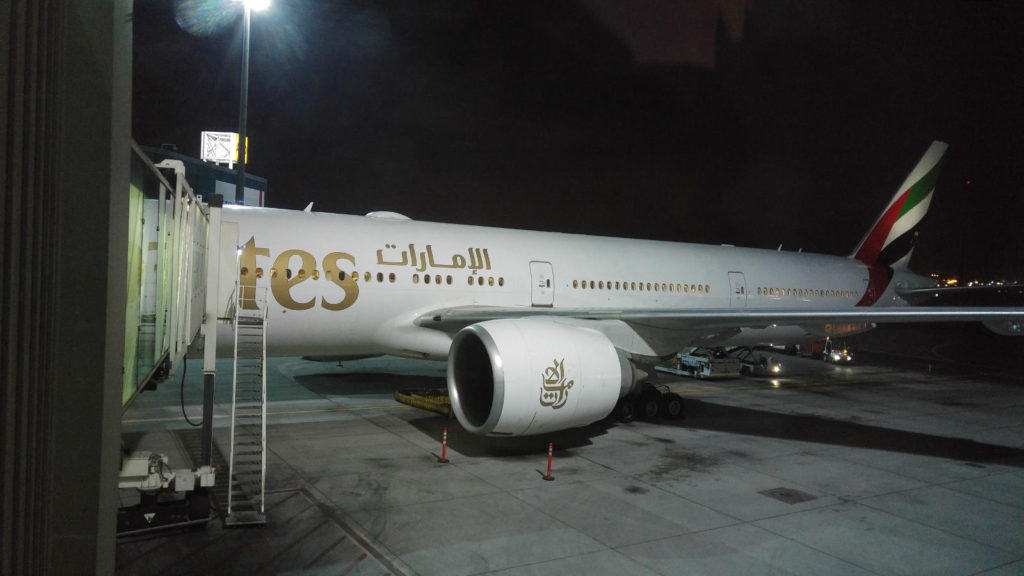 Upon boarding, we were happy to find out that we were seated in a 2-seat area near the back of the plane. No more having to get up and down for annoying people like on the flight over to Paris at the beginning of the trip. This was a real relief.
Despite the 13 hour length, this trip seemed to go relatively fast as well. After a good sleep and watching some more television, we were back in Melbourne before we knew it.
Passing through customs was quick, while Linnie got her luggage straight away which was a bonus. Unfortunately, the baggage carousel stopped working for whatever reason.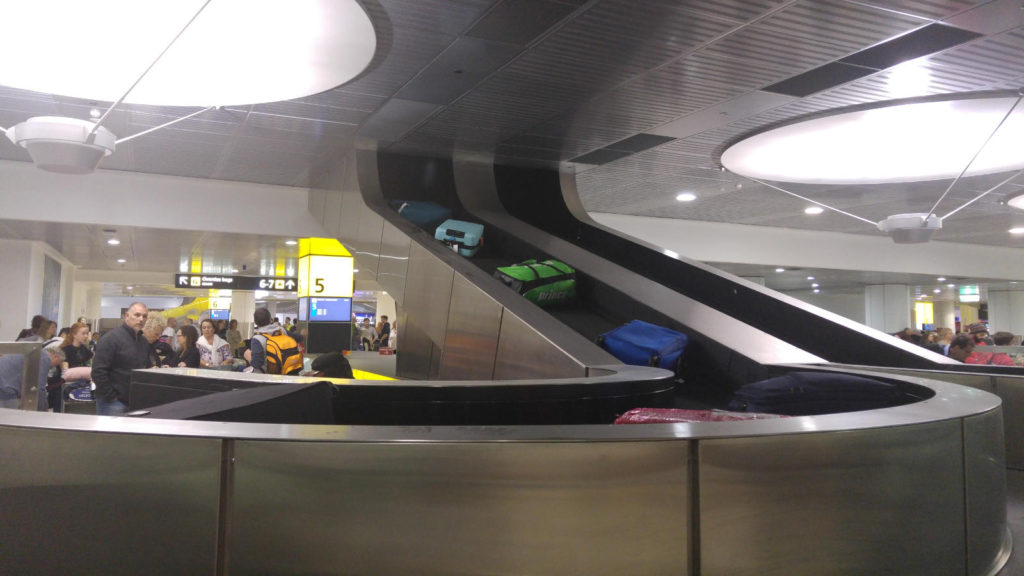 Adam's bag was the next to drop down, so we were agonisingly close to leaving, but had to wait a good 10-minutes more for the carousel to start working again. Typical Adam luck!
Eventually, Adam's bag dropped down and we were off! We'd actually forgotten where we had parked, so luckily Adam had taken a photo of the parking spot. Level 1 in Yellow H section.
Given it was about 1am, driving out did not take long. Unfortunately, we made a wrong turn (like we always do) and that added another 20-minutes or so to the trip.
We stopped half way at McDonald's for a coffee to help keep us awake. It was great to get an Aussie made cappucino again. Sorry Europe, but your coffees are crap!
Finally, we were back home at around 2:45am and it was straight to bed. It was great to be back in our own bed, but sad to be back home at the same time.
It was an amazing trip and we had a great time. With this blog, we will be able to relieve it forever now and we are already planning on where we should go for New Years Eve this December.