It was our last full day of our holiday, so we planned to devote the entire day to exploring Paris one last time.
Linnie did plenty of research and designed us a great little list of things to do, which according to Google maps, had us walking around 19 kilometres in total.
As usual, we started the day with an all-you-can-eat buffet breakfast, which we now sick of. The alarm had us waking up at 7:10am, so we really did have a full day of exploring Paris ahead of us.
Our first mission was to go to the Louvre museum and we bought our tickets online the night before, for front of the line passes to the 9am session. The walk to the Louvre was around a 25 minute walk from our hotel, so we'd planned to get there right on time after breakfast.
Unfortunately for us, we walked the wrong way out of the hotel and it was about 10 minutes before we realised, so we picked up the speed and made it by 9:20am.
Luckily we got straight in. Because it was 9am and it was the offseason, we didn't have many crowds to contend with which was a real bonus.
It was the second time we've been to the Louvre, but the first time was a little rushed. So this time we planned to go through at a more slower pace and get a real good look at everything.
We saw all the main features such as the Mona Lisa, Venus de Milo and Sphinx, plus we found a painting the size of a house. It was so big it made Adam look like a dwarf!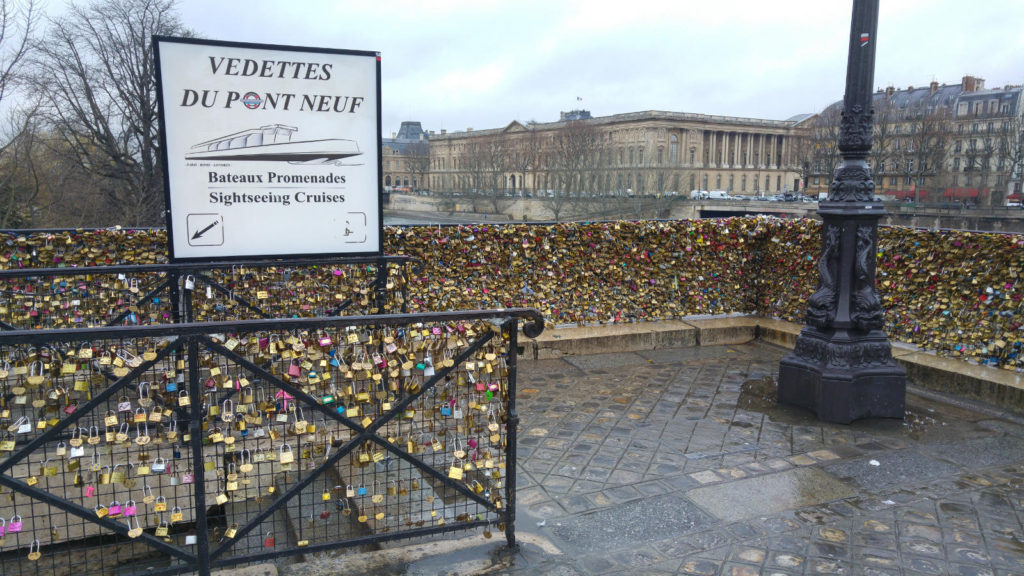 After exploring the Louvre for a good two hours or so, it was time to move on. The next stop was Pointe Neuf, which is a "secret" garden type area which is hundreds of years old. They also have a bridge where you can put up a padlock which is supposed to be a symbol of love.
By now we were getting a bit peckish, so we headed to Le Marais, which is like the old town part of Paris. We found a nice little restaurant and got some soup and fries, before moving on to explore Marais a bit more.
It was starting to get a bit damp now with the rain slowly coming down. Linnie had found another secret little area, which was a rooftop garden on top of an old abandoned train station.
It was really nice to see, but with the rain coming down and our legs tired from walking so much, we decided to head back to Hotel Monge for a deserved rest.
But with the rain coming down and our legs tired from walking so much, we decided to head back to Hotel Monge for a deserved rest. The Nore Dame Cathedral was along the way though, so we stopped in for a quick tour of that.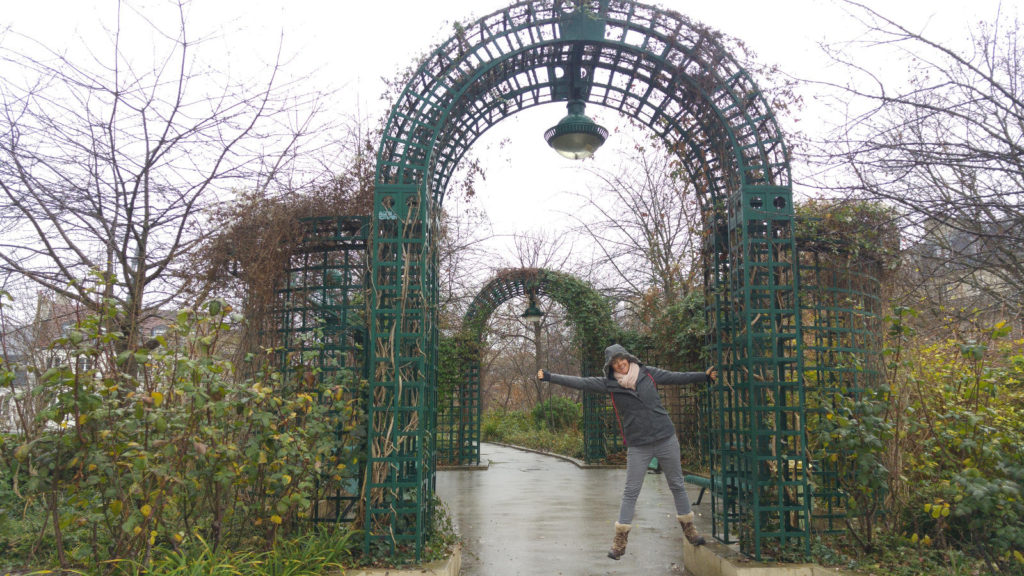 This place is monstrous and it is amazing to think that it dates back all the way 1163 AD. It was an impressive structure and really interesting to tour.
After a good rest at the hotel, we decided it was time to continue our journey. It was getting late in the arvo, so we set our map to take us to Hard Rock Cafe for tea, not before stopping via Laduree to pick up some macaroons as a present.
Heading to the Hard Rock Cafe on the final night of our holidays is somewhat of a tradition now, so we had planned to head here once we realise Paris had one. We got ourselves the vegie burger, which was ok without being that impressive.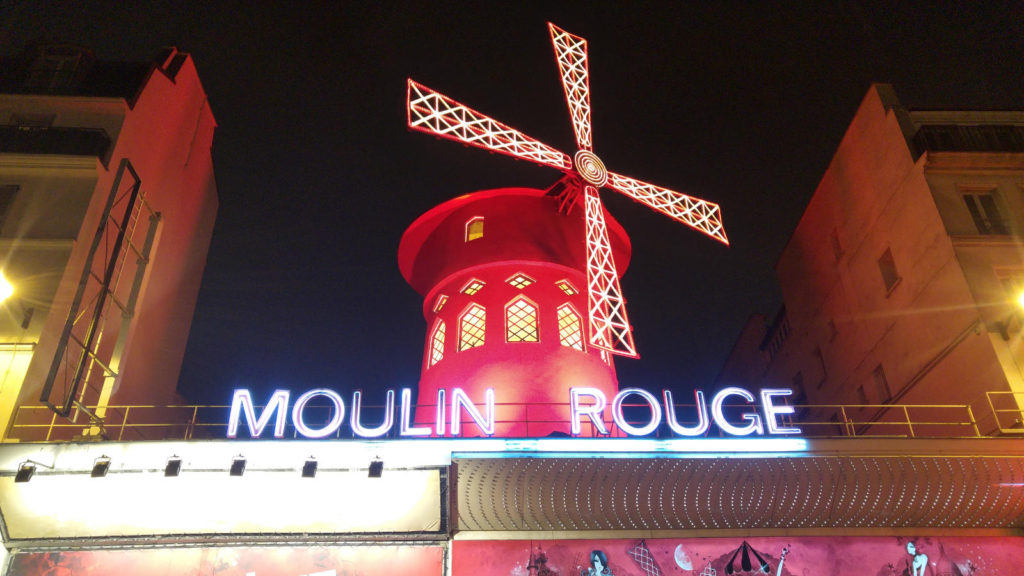 Once we got out of the Hard Rock, we thought we'd continue our walk to see the Moulin Rouge at night time. It was a good 30 minute walk away, which we thought would be a good way to walk off the food we just ate.
The Moulin Rouge is one of the more popular venues in Paris. We had considered going to a show, but tickets were damn expensive, so we gave it a miss. Still, it was impressive to see the lit up neon signs and the famous windmill.
By now we were quite exhausted, but there was still a 6km walk home, which was another hour or so of walking. Once we got back to the hotel, we basically collapsed on the bed and watched another episode of Black Mirror, before turning in for the night.
We had a brilliant day exploring Paris and have now seen all the things we had planned to see. We were sad to be leaving in the morning, but had relaly enjoyed our time in Paris.
Exploring Paris Photos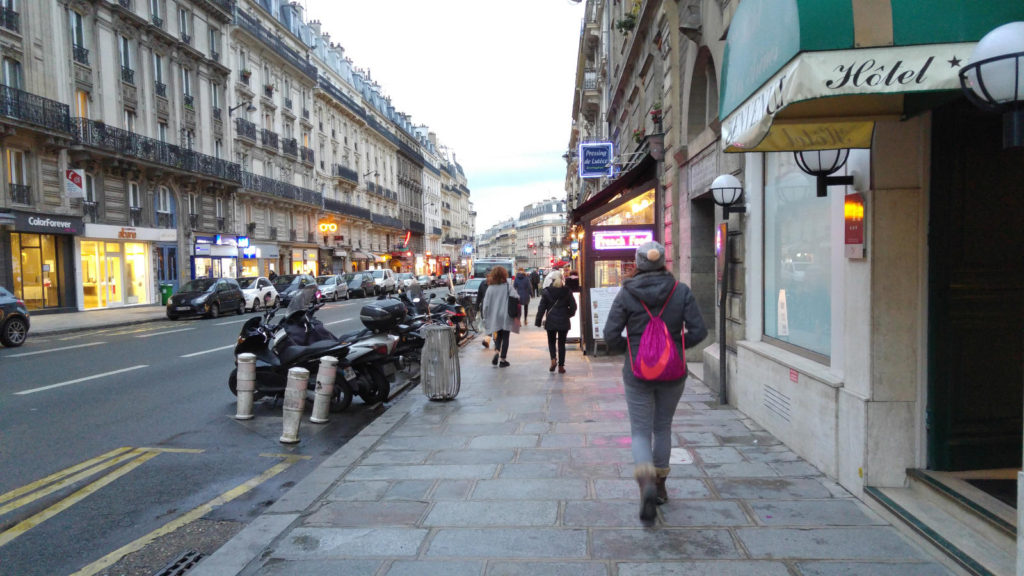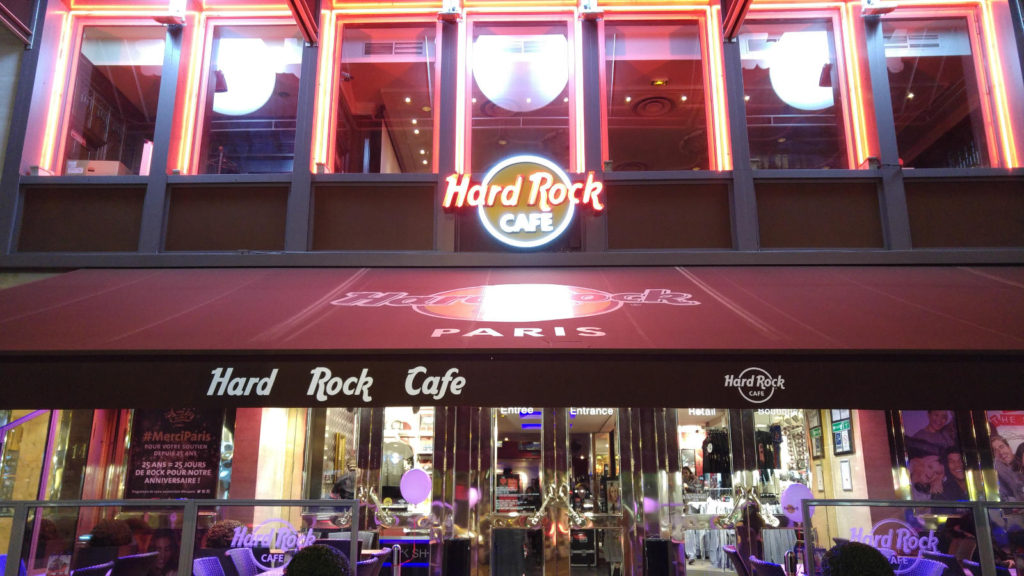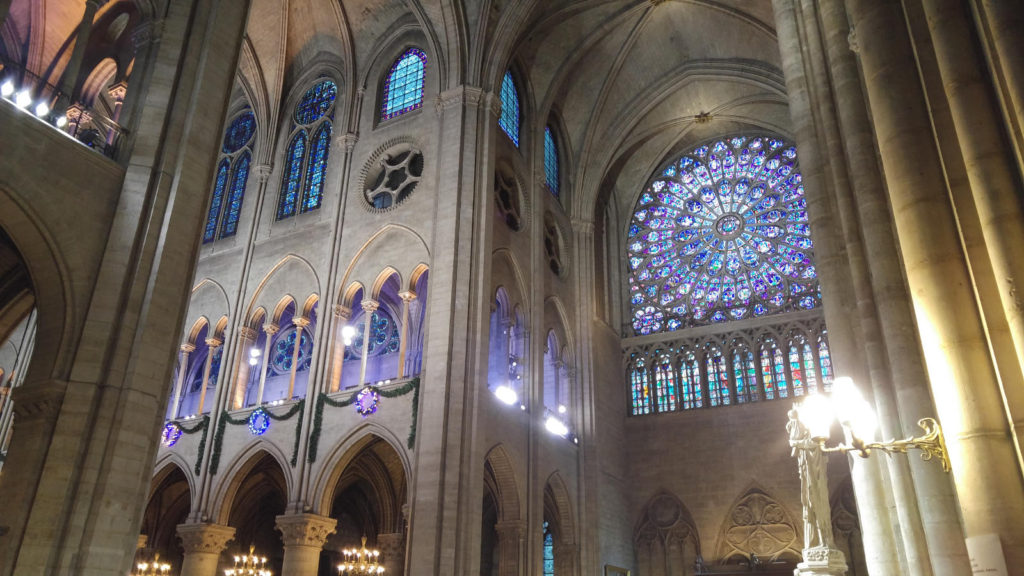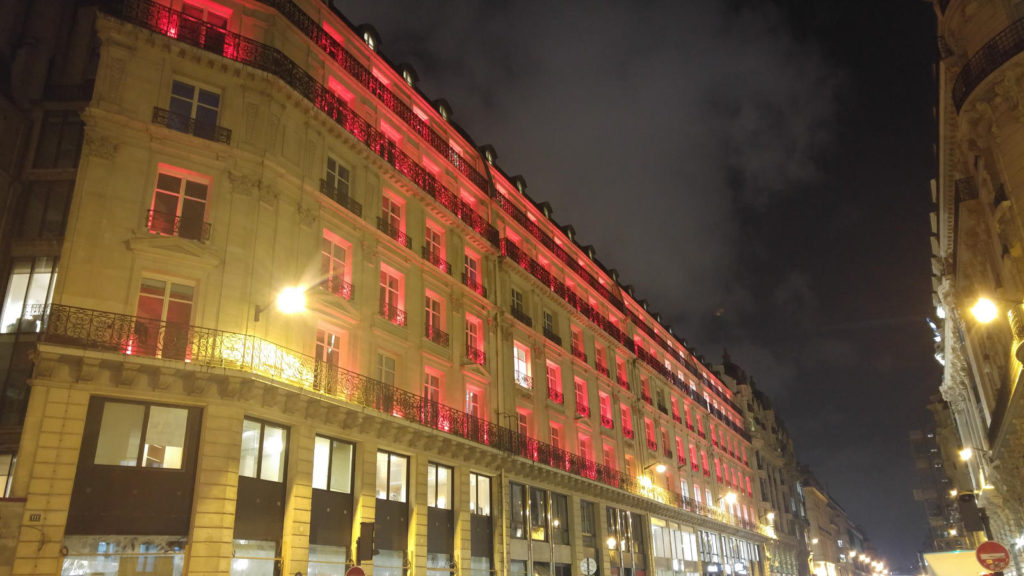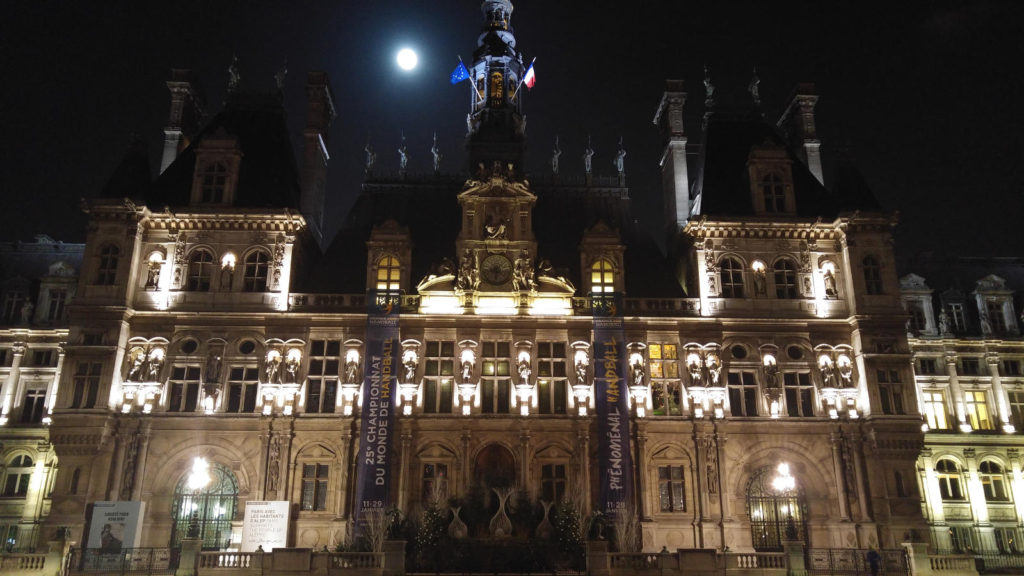 Where We Stayed in Paris