Not looking forward to breakfast this morning, we head down anyway and are yet again, unimpressed. Same old same old, cereal, cold meats, croissants, cheese and sour fruit salad… icky.
First world problems over, we check out and head to the car and plonk our suitcases in the boot for the last time. We set the GPS to Le Mans which is about an hour and a half away and hit the freeway.
Le Mans plays host to an F1 race which was clearly visible from the barricades and tyres stacked up alongside the roads we were on.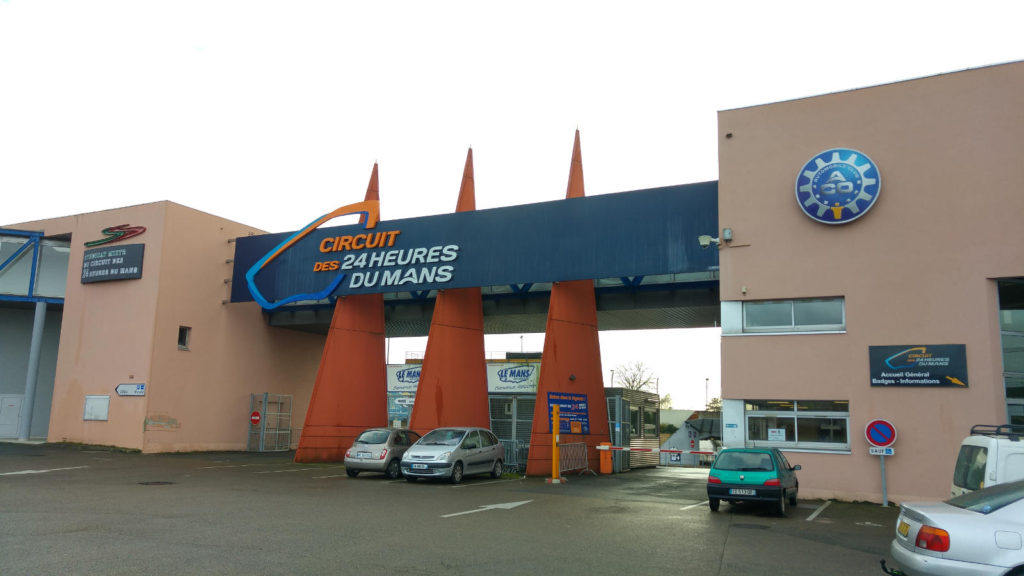 Our first stop was going to be the F1 museum, but unfortunately for us, it didn't open for another hour. Buuuggeeerrr. Not willing to wait that long as we are in no way F1 fans, we reset the GPS for Versailles.
Another hour goes by, and we arrive at the gates of the Palace of Versailles car park and find a spot. We had heard quite a bit about the palace and were looking forward to taking a sneaky peek into the lives of French royalty.
Wandering in there is a HUGE line about 1km long, surely this wasn't the line to get in?! We head over to the ticket building and are told that it in fact was and it would be about an hour wait…
Argh, we have to have the car back at Hertz in Paris by 5pm and it was currently 1pm.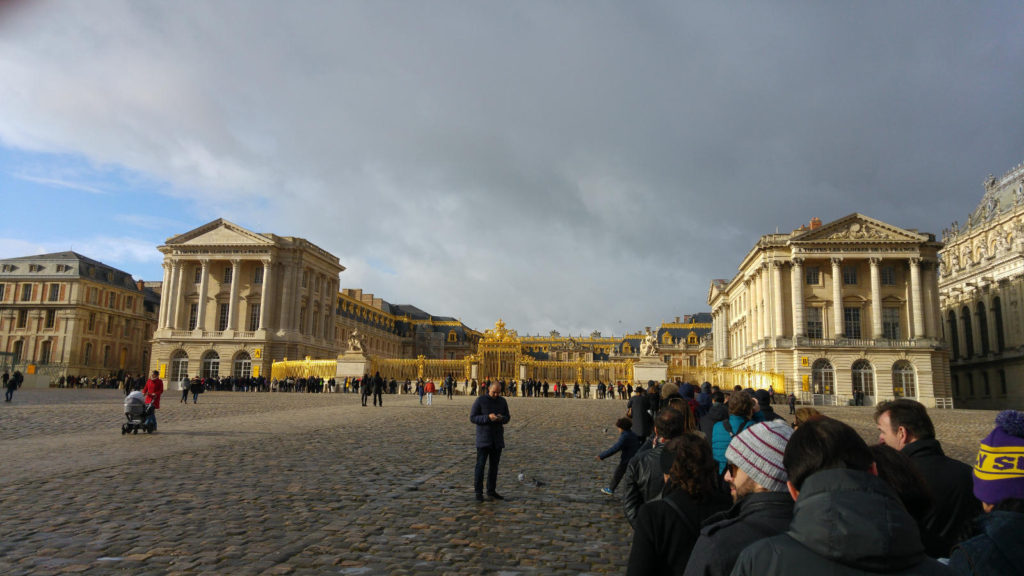 Bugger it, we join the line and hope it goes fast enough to give us plenty of time inside the Palace as well as plenty of time to get the car back.
Waiting, waiting, waiting, we FINALLY get inside after about 50 minutes. By this time we are starving as we didn't eat much of the lacklustre breakfast, so we make a mission to refuel before we hit the good stuff.
Trying to find food was another thing all together, we follow the signs to the cafe and find nothing but muffins, so we grab one of those. But before we even knew it, we had exited the Palace area and wound up back outside where the line was! How did this happen!
We take our ticket and half eaten muffin to the front of the queue and plead with the security guy to let us back in. Thankfully he saw the desperation on our faces and ushered us in.
Now we had free rein to explore the place in all its opulence.  Picture an over the top palace filled with gold, glass chandeliers, red velvet and oversized paintings; then you would be thinking of this place.
It was so extravagant and over the top. The gardens went on for miles and miles and they even had another palace built out the back somewhere that you could get a trolley ride to.
Crazy stuff! I guess King Louis had the best of the best and this was certainly the best palace/castle that we had ever been through.
Palace of Versailles Photos
Driving Back to Paris
Time was 3pm now and Google maps say it would take 50 minutes to get to Gare Du Nord train station where the Hertz rental car office is. So we make the executive decision to leave now to beat the insane rush hour and to take a but of pressure off.
So we literally hike back from out in the gardens to get back to the carpark and set the GPS one last time to Gare Du Nord, which I might add is the busiest and biggest station in Europe… And we are driving to it, through Paris, this will be interesting.
So far so good, we get about halfway and then hit the main touristy spots which is where it starts to get hairy. Luckily, the Parisians drive a lot like I do back home, all over the place with no real structure, so I fit in great.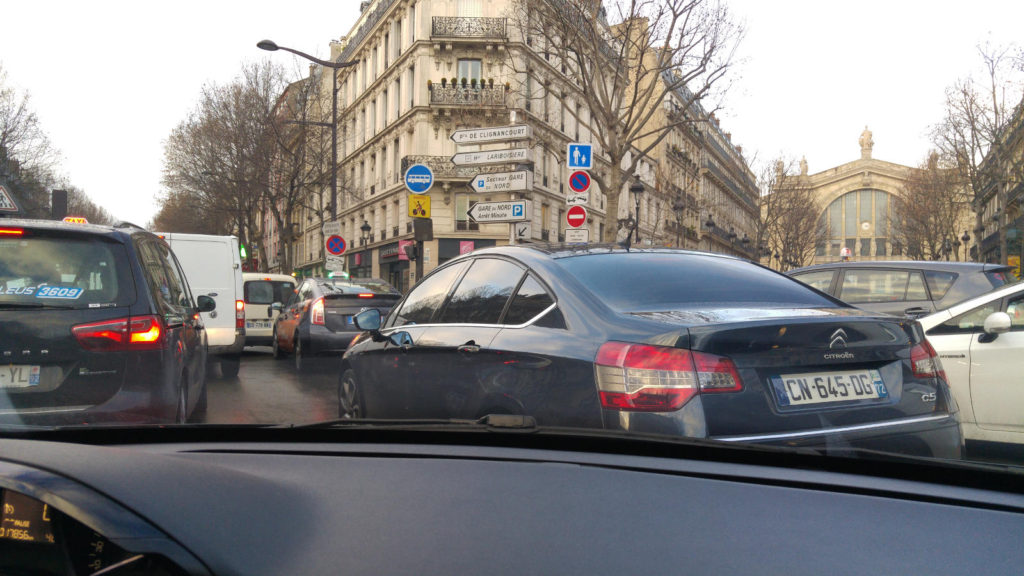 With Adam on Google maps doing an amazing job and Linnie keeping a keen eye on the GPS, between the two of us we manage to get to to the station without a scratch or a dent.
We find the car park area with a small degree of difficulty and park the car on level -7 which took a long time to get down to. Our bags out and the car emptied, we wish it goodbye. It was a good car even though it screamed for a 6th gear on the 130km freeways and its brakes squealed slightly.
Now it was time to head to our last hotel of the trip, Hotel Monge. Not wanting to walk as it was a fair distance away, we opt for the underground rail. Quite easy to operate and only costing 1.30 Euros each, we make it to the hotel with only one change over.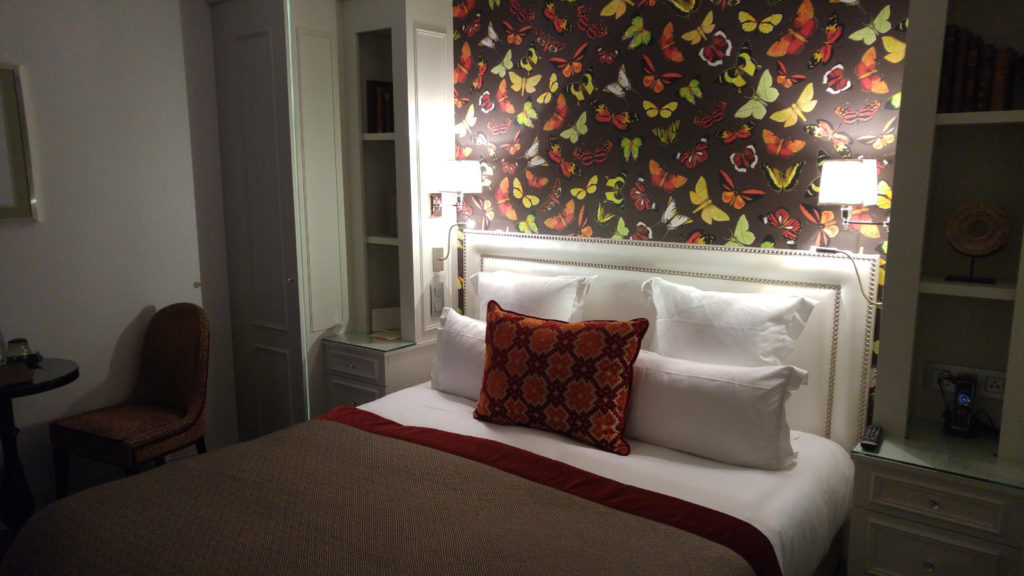 We walk in and sit down for check-in, yes, they had two chairs, and they made us sit down which was a bit odd. Our room, however, was far from odd, it was luxurious, sparkly and smelled like a perfumery. A great last stop, definitely no bed bugs in here!
Starving hungry from the awful muffin we had for lunch, we head for the cafe area that we found on our first stop in Paris. We must have gone to a rough side of the street as we were getting heckled by restaurant owners to come in. Pizza? Hello? You like Greek? Excuse me? Come inside? Yes?
Head down and walking straight we make it to the nicer part of town and find a little restaurant. We order up some vegetable curry which was delicious and finish off with an upside down apple pie. Our stomachs were in heaven.
A nice long walk back to our hotel finished off our day nicely. The car was back safe and sound, and the last leg of our trip had started with some great food and an amazing hotel.
More Photos from Driving in Paris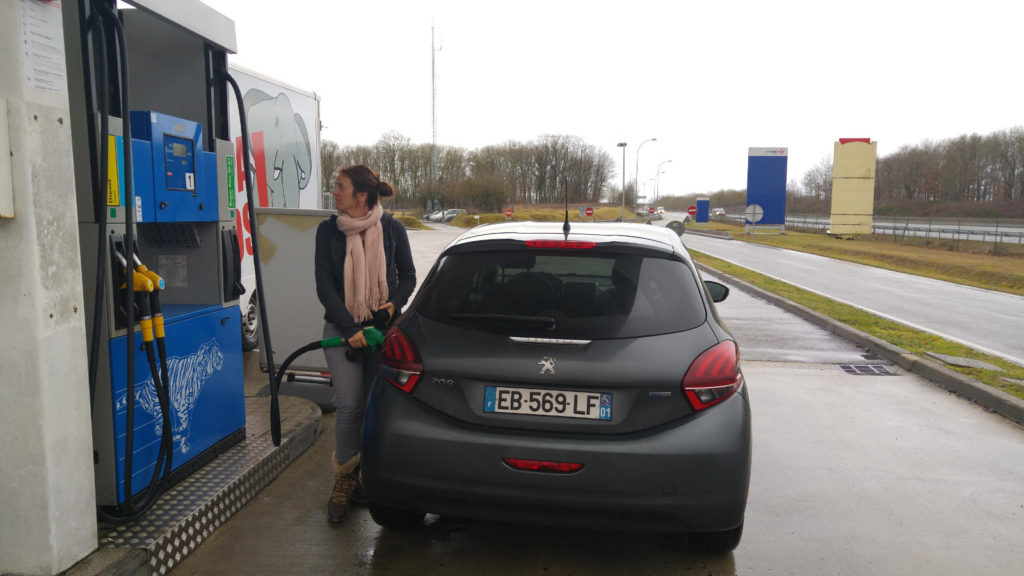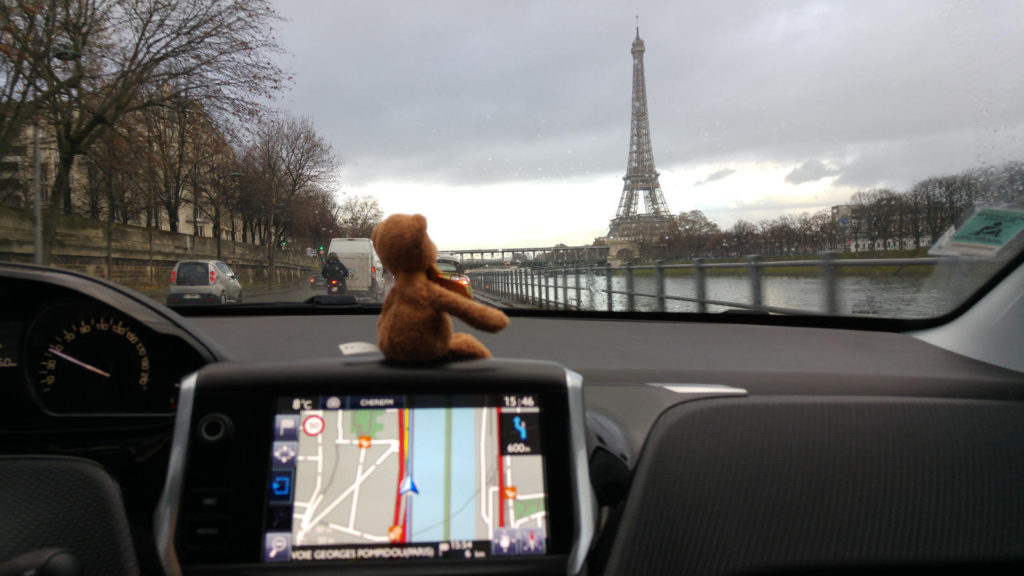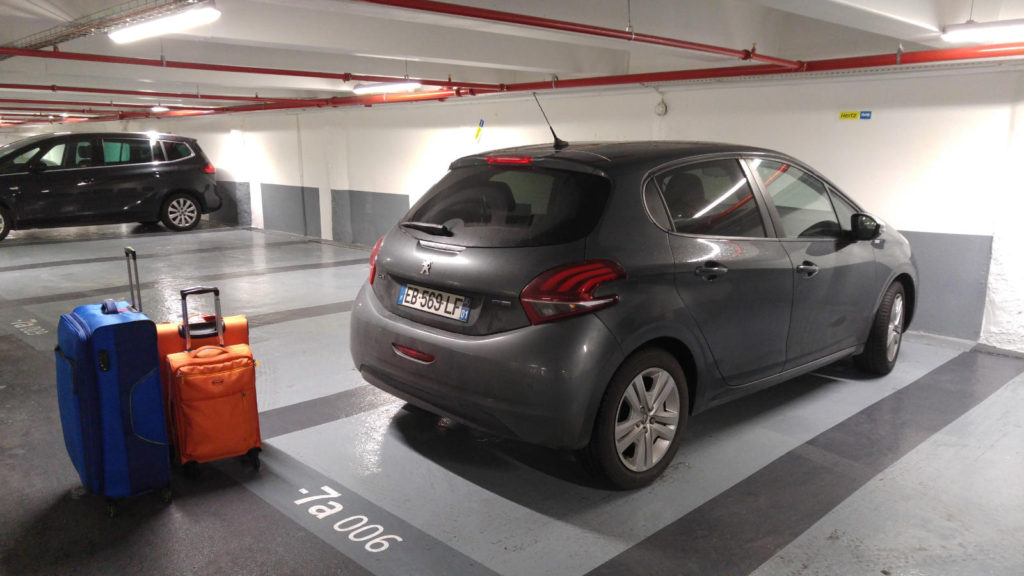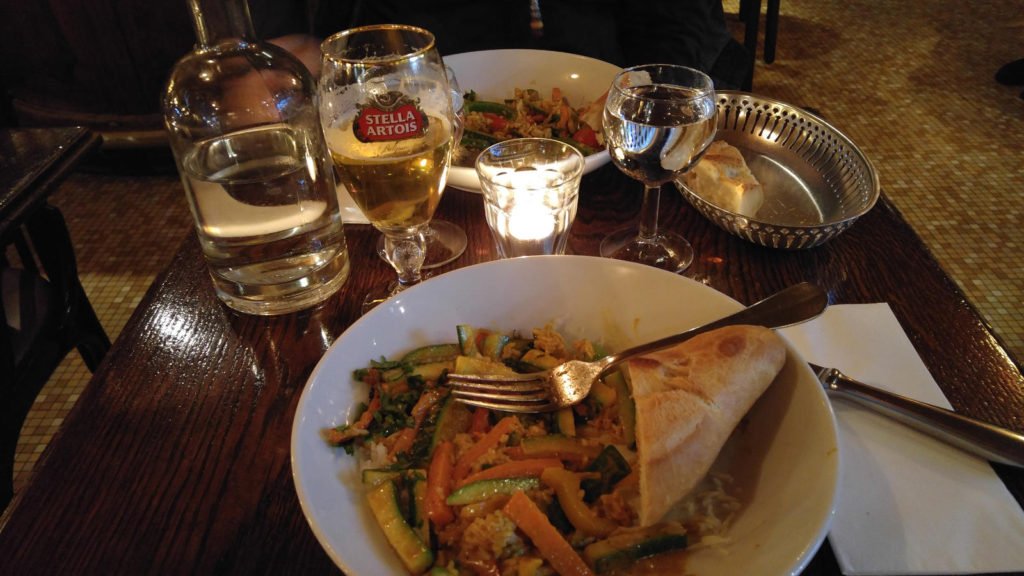 Where We Stayed in Paris