We pull back the curtains again today and finally see some sunshine! And it is a balmy 9 degrees outside which means we can probably leave our beanies off in Tours, hooray!
Our bags packed, we head down for another mediocre breakfast, I'm sorry, but the French don't do a good breakfast, its official.
Pulling our bags along, we find the parking garage and pay our ticket and are on our way to Tours. A quick two and a half hour drive.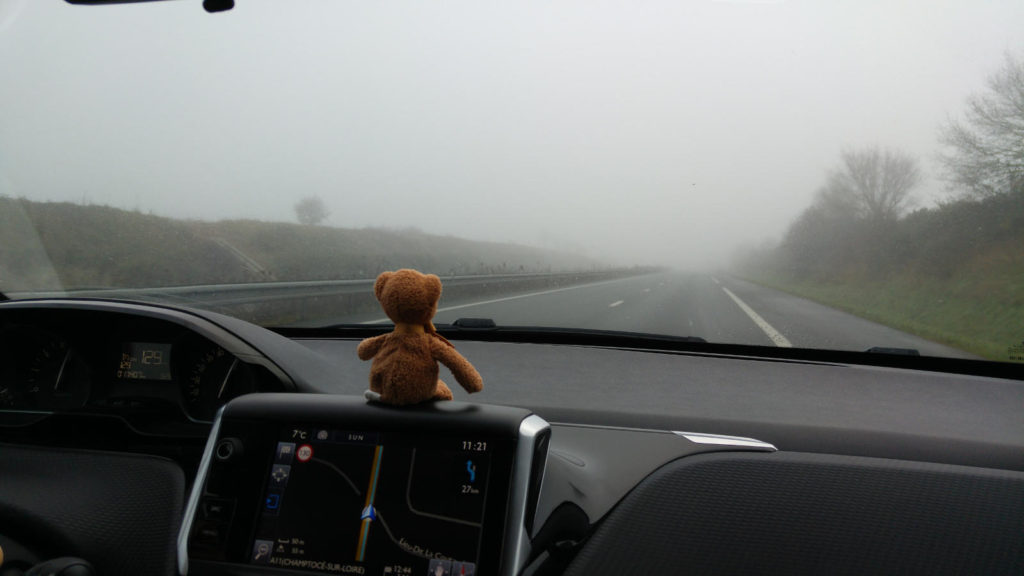 Linnie even whipped out the sunglasses for the second time this trip, feeling the sun on our faces was amazing.
It didn't take long though, however, for a giant fog bank to creep over. We even missed our petrol turn off as you could hardly see 20 meters in front of the car.
And once we were through the fog, the clouds had come back, and the sun was once again out of sight.
We arrive into the nice little town of Tours and find yet another epic car park right near the hotel. A bit of Austin Powers style parallel parking and the car is safely tucked in for the night.
All checked in and unpacked, we head out to explore yet another city with so much history on every turn.
Our first stop is the Saint Gatien Cathedral which was bloody huge. We walk past a guy with no legs sitting in a wheelchair to get inside and have a poke around.
This cathedral was amazing. In fact, they were proudly showing off their 1700 year anniversary, as it was originally built in 316 AD. It felt surreal to be walking around in a building that was nearly nine times older than Australia!
The Gothic architecture makes the place seem spooky and dark, not even the brightly painted stain glass windows could lighten the mood.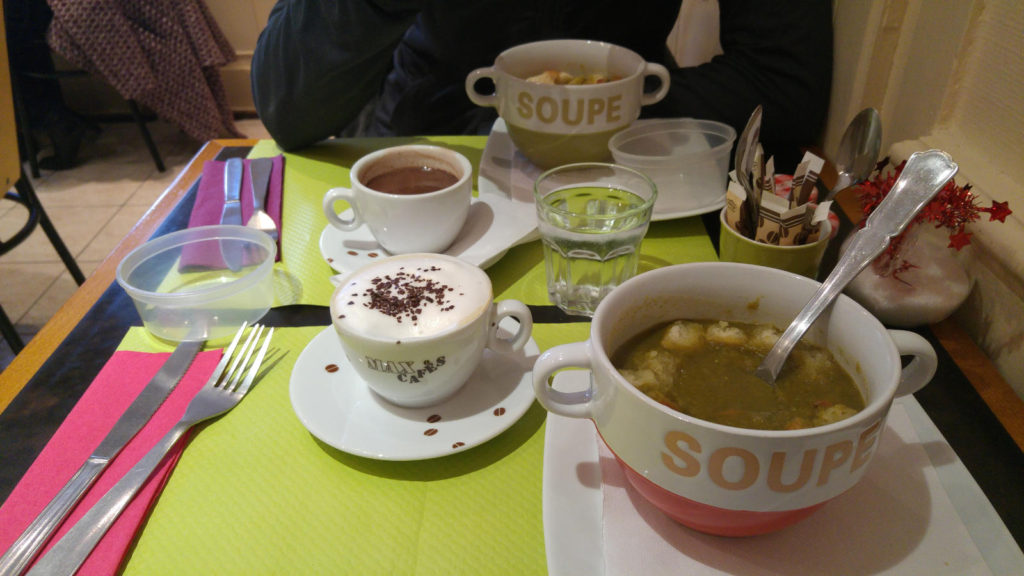 Feeling a little light headed from the average breakfast, we spot a little cafe with a soup sign out the front. Could be promising, so we go inside and ask what soup they have.
They spoke little to no English, so we drop the word vegetarian and she said they have soup and quiche, so we order both and hope for the best. It was deeeeeeeeeelicious and just what the doctor ordered.
Back on track and feeling good, we wander past Basilica of Saint Martin which is a huge old building that houses St Martin's tomb.
Going by the sign board, the building must have been demolished or fell over as we could see part of a wall missing and another part of the building standing on the opposite block.
So it was kinda cool to be standing where an old building once was. Especially considering it had origins way back to early 300 AD.
Tours Botanic Gardens
Needing some fresh oxygen after staying in city after city, we head over to the Tours Botanic Gardens for a stroll. As it turns out, the gardens are home to emus, wallabies and a very unsocial donkey!
We asked if they wanted to come back with us and we got a resounding yes. Unfortunately, customs would have a fit, so we left them be and continued on.
Next, on our whirlwind tour of Tours (the city, that's confusing) we head over to the old part of town known as Plumereau Place, which is an old medieval square which is centuries old.
We see proper old French buildings, this is what we come to these small cities for after all. We also found a courtyard with some stunning old buildings, and then walk up small narrow streets, thoroughly enjoying this part of Tours.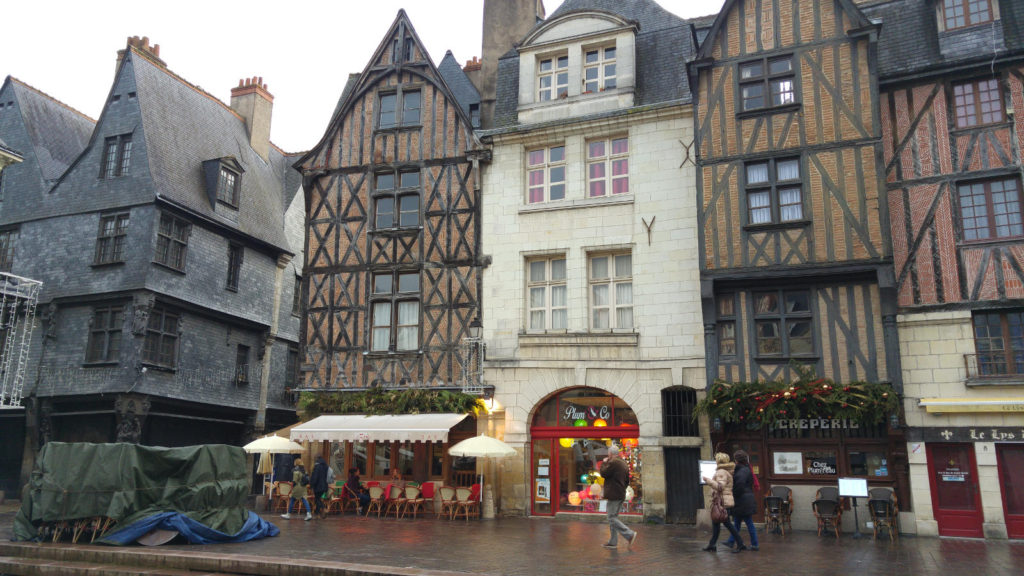 Having walked for hours yet again, we make our way back to the hotel for a breather before dinner. Linnie caught up on the Golden Globes which was on earlier in the day while Adam sat at the desk catching up on some work.
Still feeling satisfied from our earlier lunch feast and the fact that the rain had started to mist down, we duck into a patisserie and pick up a baguette, an almond croissant and Adams favourite Pain aux sultana and head back to the room.
After our makeshift dinner, we start to plan tomorrows adventures which will be the last day of the road trip and our triumphant return to Paris.
More Photos from Tours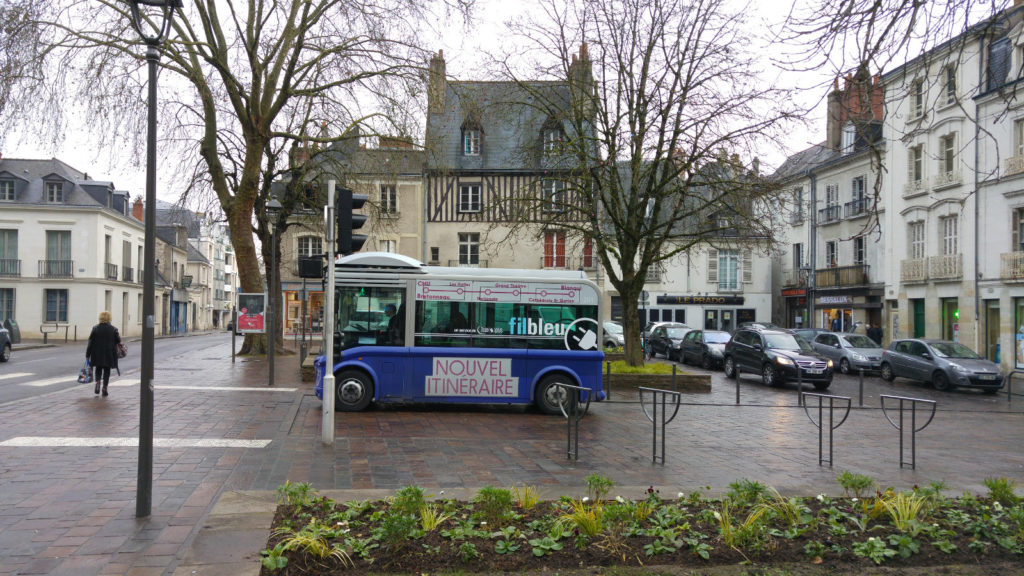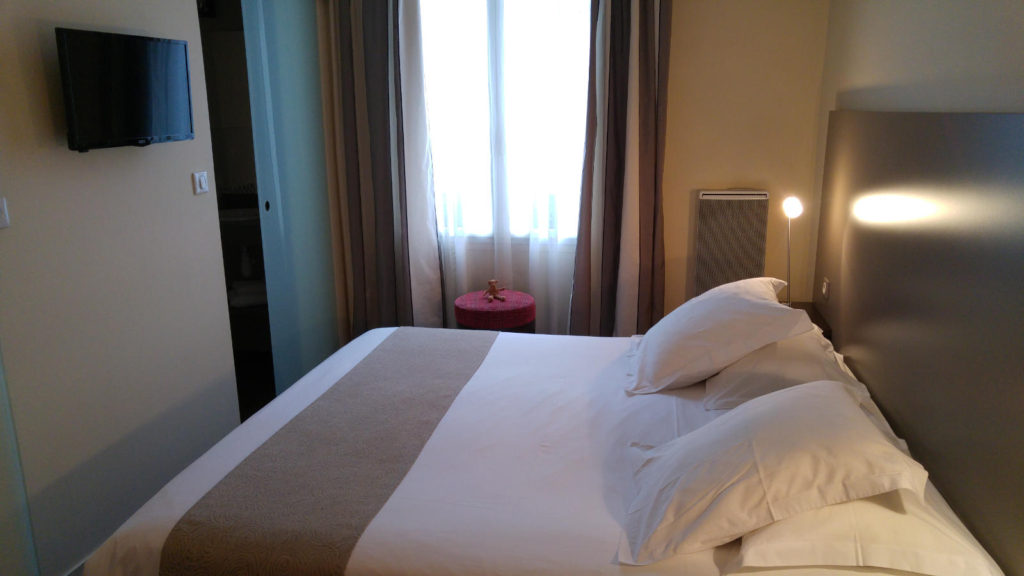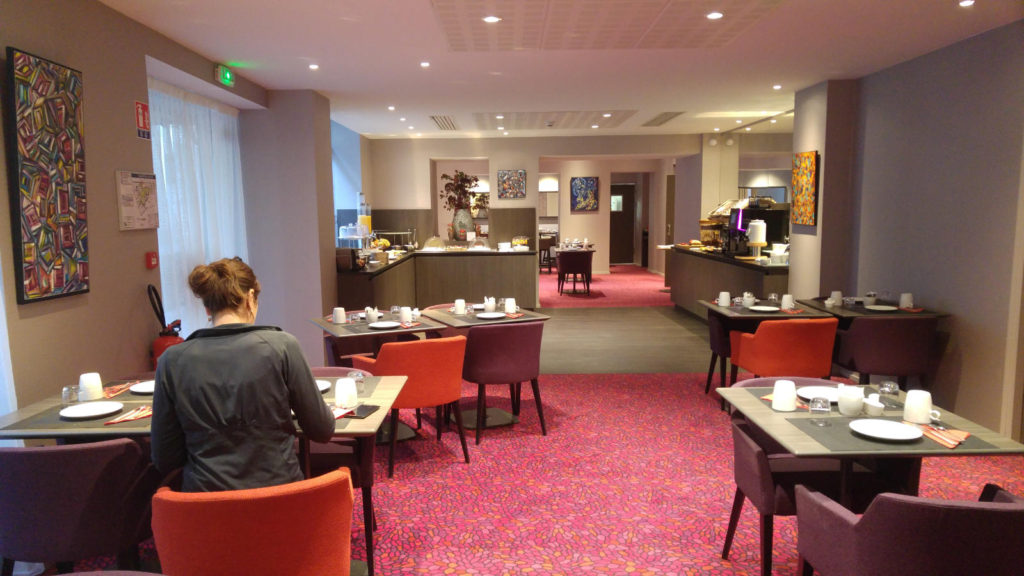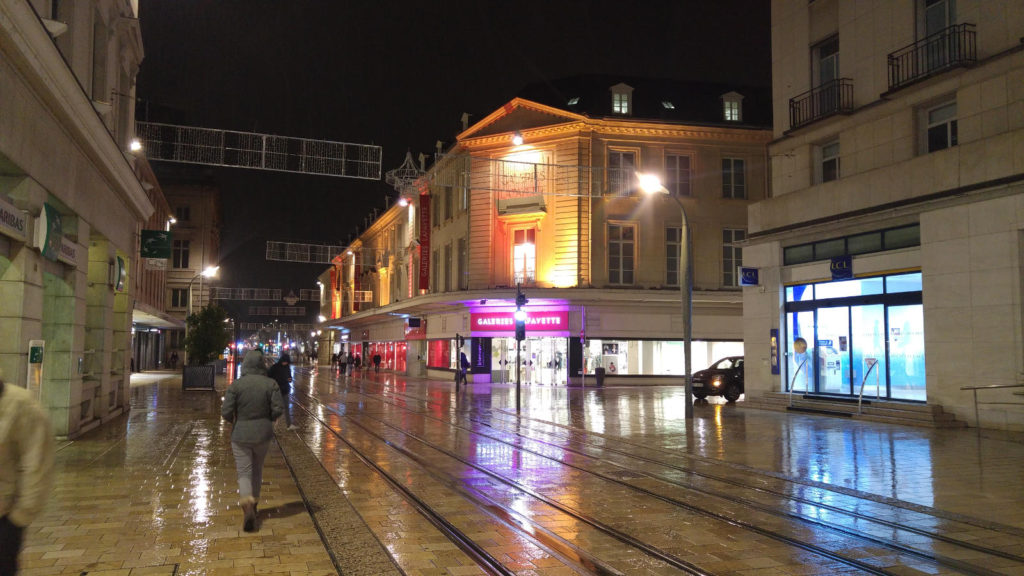 Where We Stayed in Tours