Our road trip continued today, with an overnight stay in Nantes our destination for this evening. We started the day with a well deserved sleep in and yet another buffet breakfast.
It wasn't the greatest breakfast of all time, but still we pigged out because we knew we would not be having much more to eat until later in the afternoon.
After our breakfast we had a quick shower, packed our bags and then hit the road around 10am. Our first stop today was the city of Rennes, which is the capital city of the Brittany region.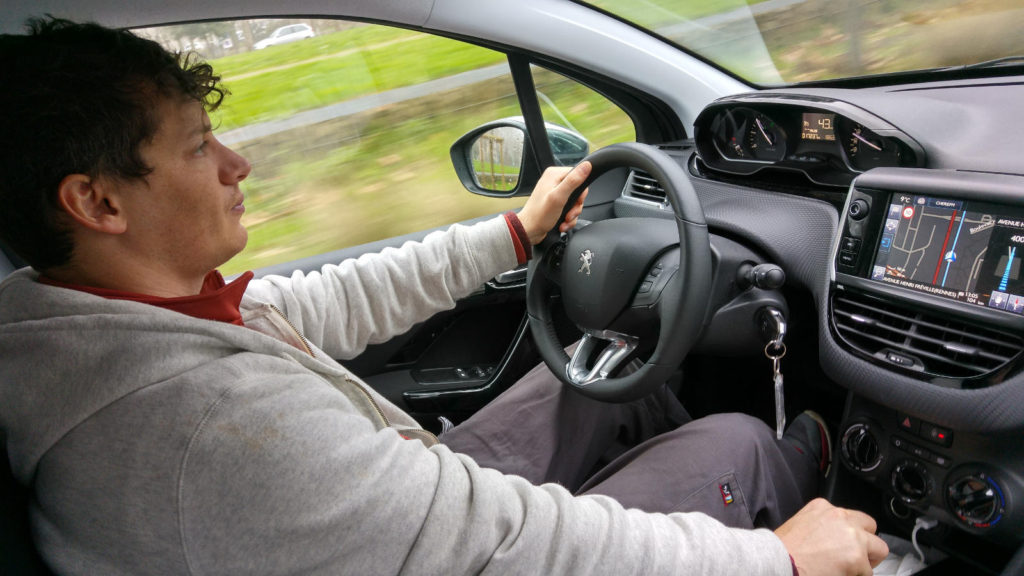 Adam took over the driving today and had to contend with drizzle and fog. We drove around in Rennes for a while, but a lack of parking spots, plus the fact it was quite busy on the roads, we decided to keep on driving through to Nantes.
It took another 1h45m to arrive in to Nantes and we managed to find a huge parking lot just a few hundred metres from our hotel. Bonus!
Turns out we'd booked an awesome hotel called the Oceania Hotel de France. It was a 4 star place which only cost about $110 so we were happy with that. The entrance and lobby area was quite swish, while our rooms were awesome.
After a quick rest from our long drive, we decided to head out and explore Nantes. Straight away we found an American Diner type restaurant which had the best vegie burgers, so we were happy with that. They also had the French Cup playing, which was handy to watch while we waited for our burgers.
Then it was off to explore Nantes. It is a really old city, but with a population of 300,000 people, making it the 6th largest city in all of France.
Château des ducs de Bretagne
We stumbled upon another castle named Château des ducs de Bretagne situated in the middle of the city. It was originally built in 1207AD and was free entry to go and explore, so this took up a good part of an hour to do.
Once we finished exploring the castle, we went for a walk back into the city. After helping a local French person find a Pharmacy, despite him not knowing English and us not knowing French, we stumbled upon an epic little cafe called Amorino.
We got ourselves some macaroons and some pure hot chocolates, which were insanely nice, but made our tummies ache a bit. So decided to head back to the hotel for another rest given our hotel room was so nice.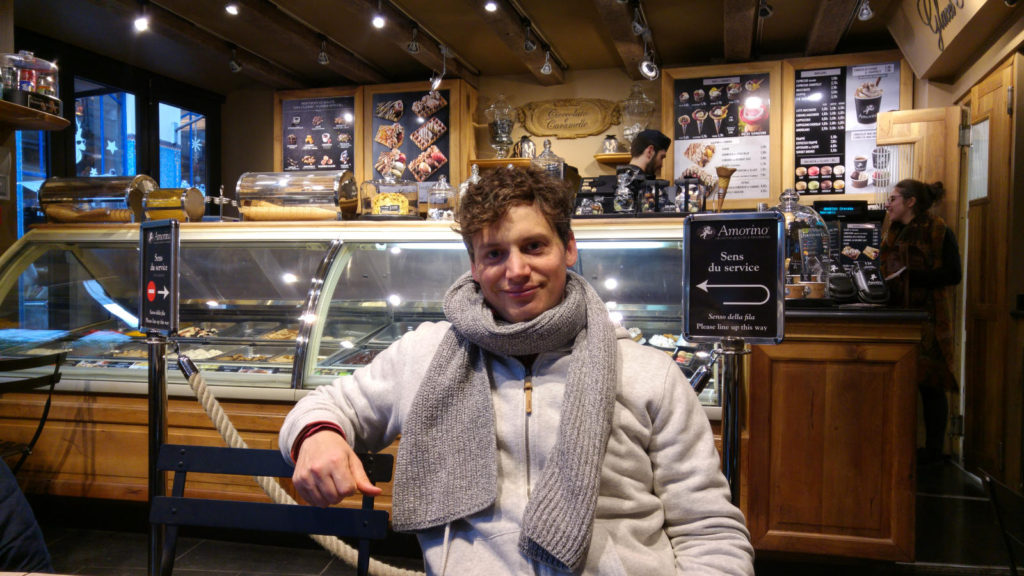 After a good rest, we headed back out to grab some tea and explore Nantes some more at night time. The city looked even better at night with the lights lighting up the city, but given it was a Sunday evening, there were not many food options nearby as the city seems to shut down on Sunday's.
It took a while, but we found a place called Pita Pit which made some of the nicest wraps we have ever eaten.
We couldn't be stuffed walking around any more after that and were tired from a long day, so we went back to our rooms, watched a new episode of Black Mirror from Season 3 which had recently just been released, then went to sleep.
More Photos from Nantes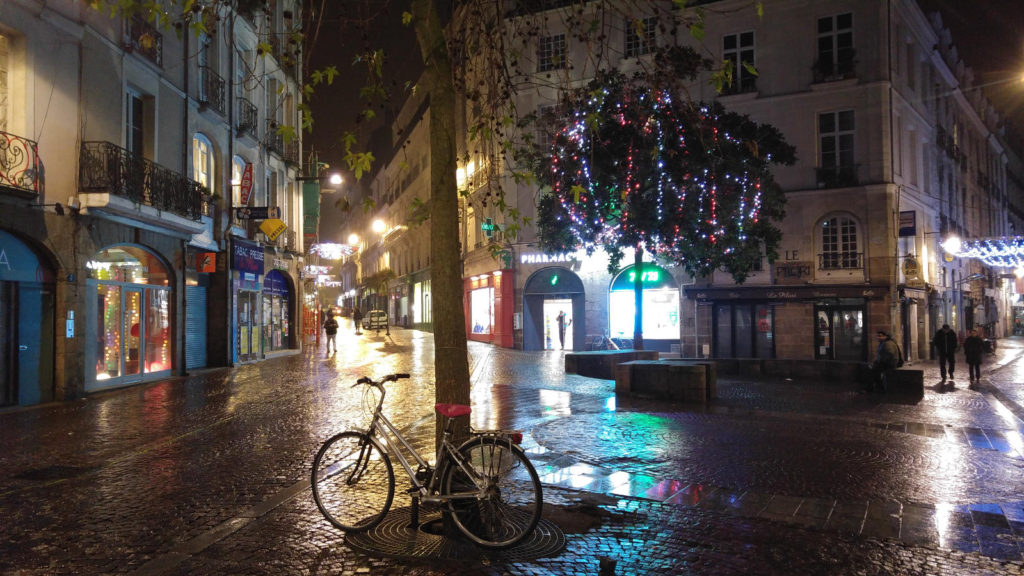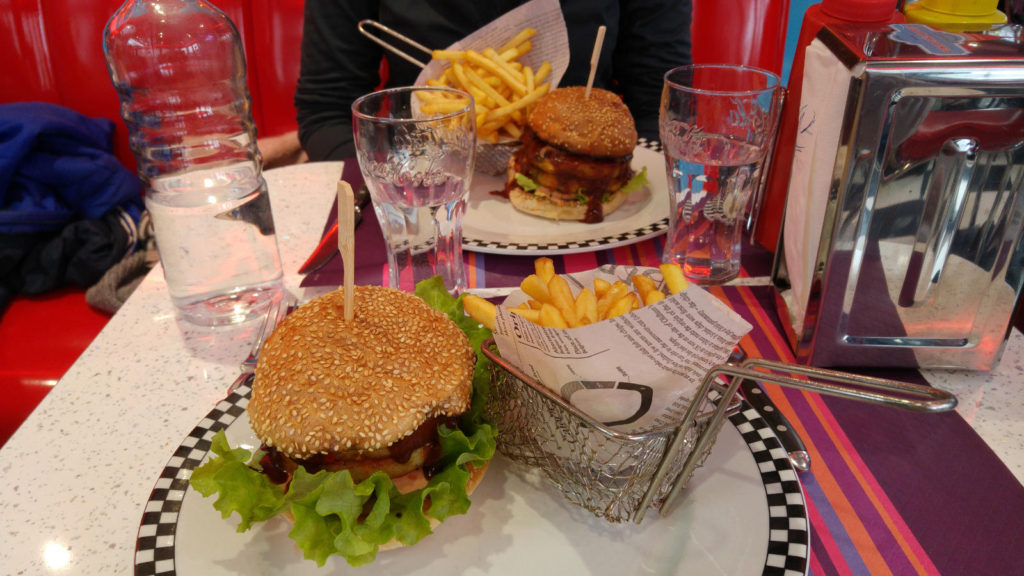 Where We Stayed in Nantes