It was our last morning in London today, so we packed all our stuff and headed down to grab some breakfast.
At 6am there was only us and two other couples in the entire breakfast area, so we pretty much had all the food to ourselves which was great. No fighting people over the bowl of fresh blueberries and raspberries today!
With a 2 and a half hour train trip on the cards to Paris via the Eurostar, we smuggle some muffins and croissants from the breakfast buffet and go up the haunted elevators one last time to get our bags.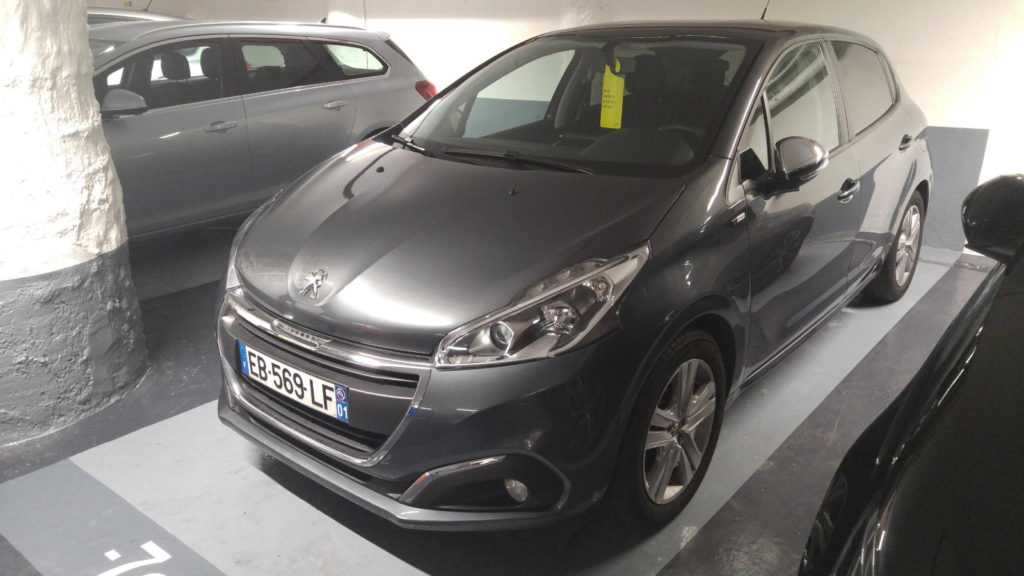 We head over to the international departures at the St Pancras Station and head through customs and into the waiting area. The train was on time for once and even left one time, a miracle!
A couple of tv shows and some smuggled muffins later, we arrive back to Gare Du Nord in Paris where we have a hire car ready and waiting for us for our adventures in Normandy.
Finding the bloody car rental place was much easier said than done, though. After heading outside, up escalators, in a lift and having a chat to information, we finally work it out. You would think they would put signs up…
Car booking done we head down to the garage to pick up the car, but before we go, we make sure there is no damage. We don't want to have to pay for damage that someone else did.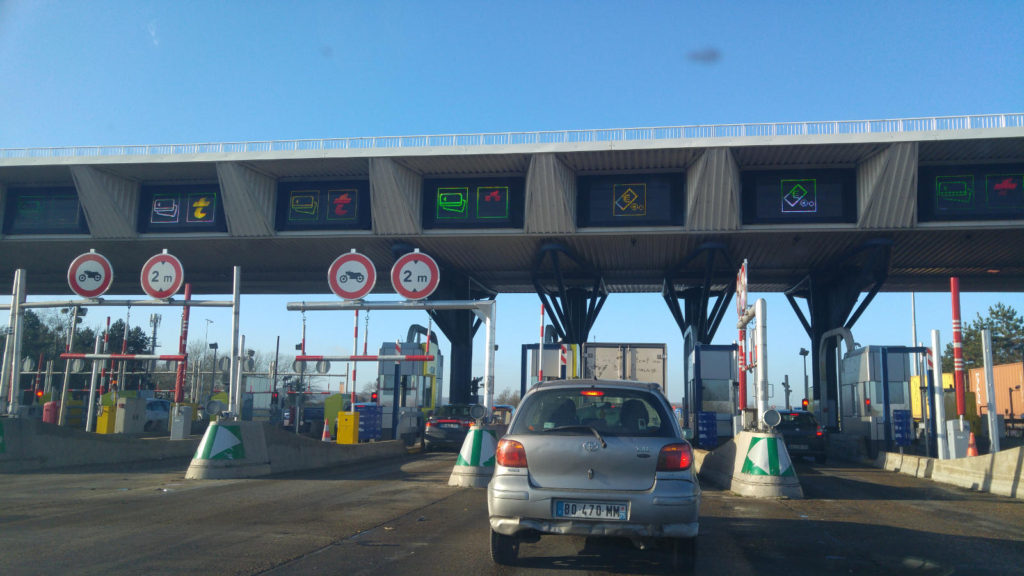 About 5 reported scratched, chips and scuff marks we head out of the parking lot and out into civilisation.
A very busy civilisation it is too! Luckily we have had a LOT of practice driving on the other side of the road, so it wasn't quite as daunting at the first time we had driven out of a Paris parking lot. (Linnie may have scratched the mirror on the parking ticket vending machine).
So feeling confident we make our way out of Paris and out onto the open road where the speed limit is 130km, we would be in Rouen in no time!
It didn't take long before we were once again stopped on the freeway with the bloody toll stops. Something we have forgotten about and at about 5 Euros every stop it gets damn expensive.
An hour later we arrive at our first stop of Giverny, home of painter Claude Monet. With it being January and everyone on holidays, nothing much was open. So we take a walk around and head up Claude Monet St.
Its no wonder he was such a great painter, with a town like this as his inspiration, I can see where he would get the urge to try and capture it. It is a stunning little town with charming narrow streets with small houses, shops, cafes and hotels either side.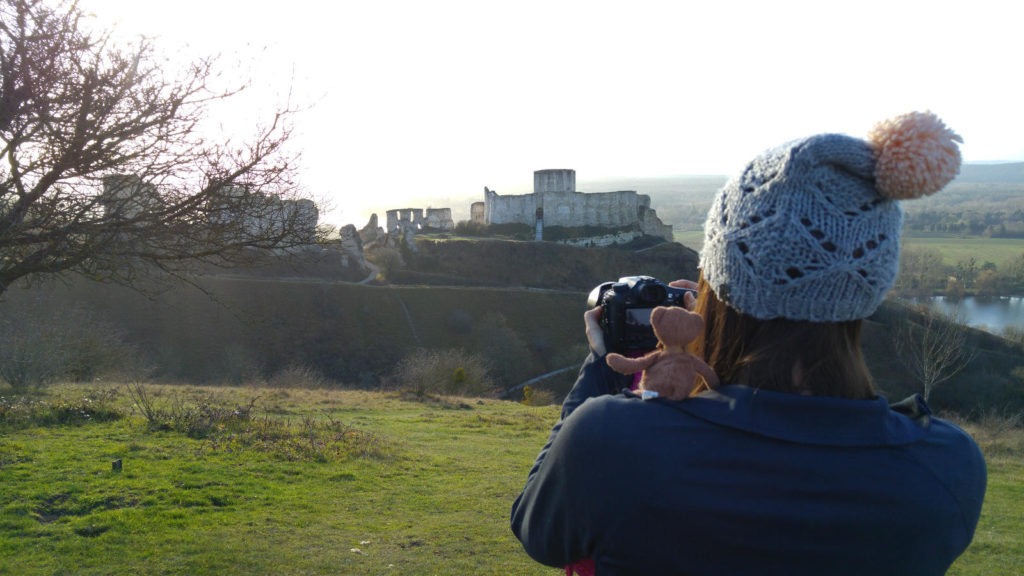 Sightseeing done in Giverny we make our way to the Chateau Gaillard in Les Andelys which was about 20 minutes away. Pulling up to the parking lot we can see the old ruins of the castle which sat at the top of a hill looking down at the small town.
Just a few walls remiaing of the castle now, we wander through the grounds and take in the views from all directions. It felt like being in a painting with the sun slowing setting across a long shimmering lake that flows all the way to the small town at the bottom of the hill. It was lovely.
We jump back in the car and make our way to Rouen. An easy drive through into the small town, we find an excellent park right near the hotel and head inside to check in.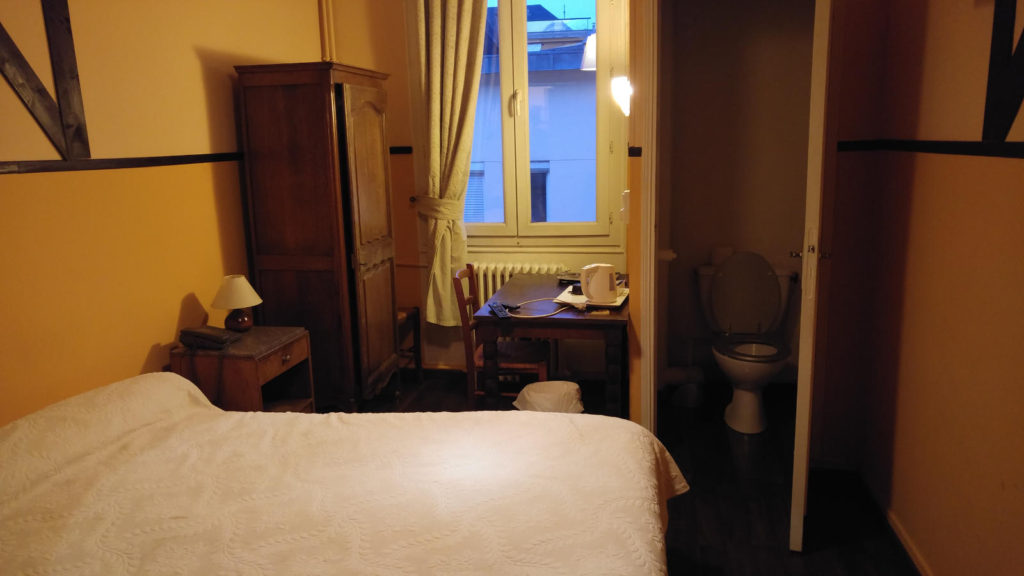 It was like stepping back in time to medieval days, the hotel even had exposed beams and old world looking windows. The room was also very old looking.
Picture going to a museum and seeing an example of how bedrooms looked in the olden days. This was our room to a tee. Adam was not impressed.
With daylight escaping us, we head out and see the town. We walk past some very old buildings, a ridiculously spooky looking cathedral and then into the heart of the city which looked like it hasn't been touched in 100's of years.
Getting quite peckish now, we try and find a restaurant. Not an easy task when there is no English at all and with what little French we could read could not find anything to eat that didn't have meat in it…
After about half an hour of walking up and down streets looking for food, we give up and head into a supermarket and buy up on potato salad, cous cous salad, an avocado, big bag of lettuce and some pringles for later. A feast for the ages!
We take all our food back to the hotel where we veg out and watch some shows on our laptops with not one English speaking show on tv. We were now truly in French speaking territory.
Off to sleep now in our strange room (which has to be haunted) and off to Caen in the morning!
More Photos from Rouen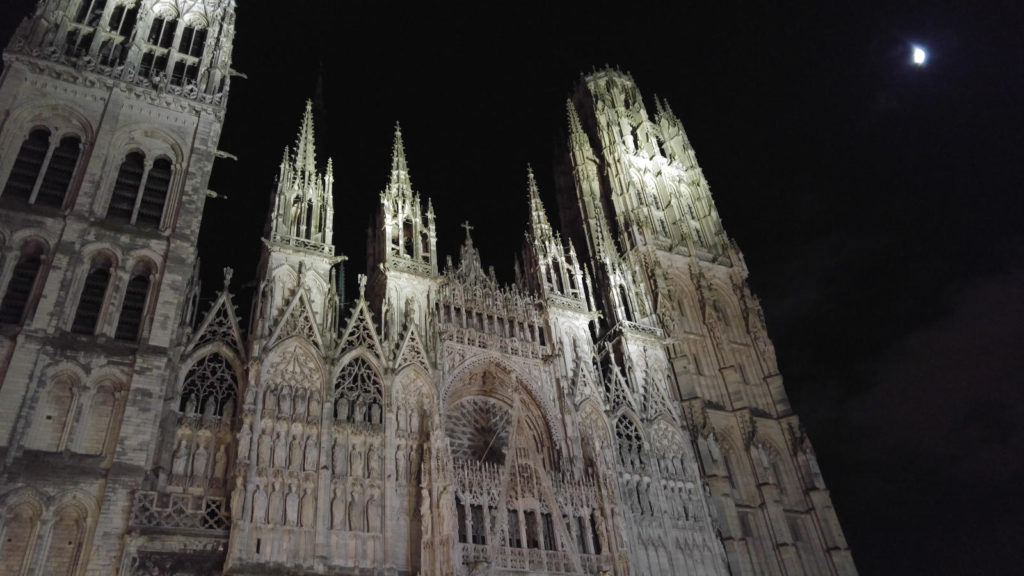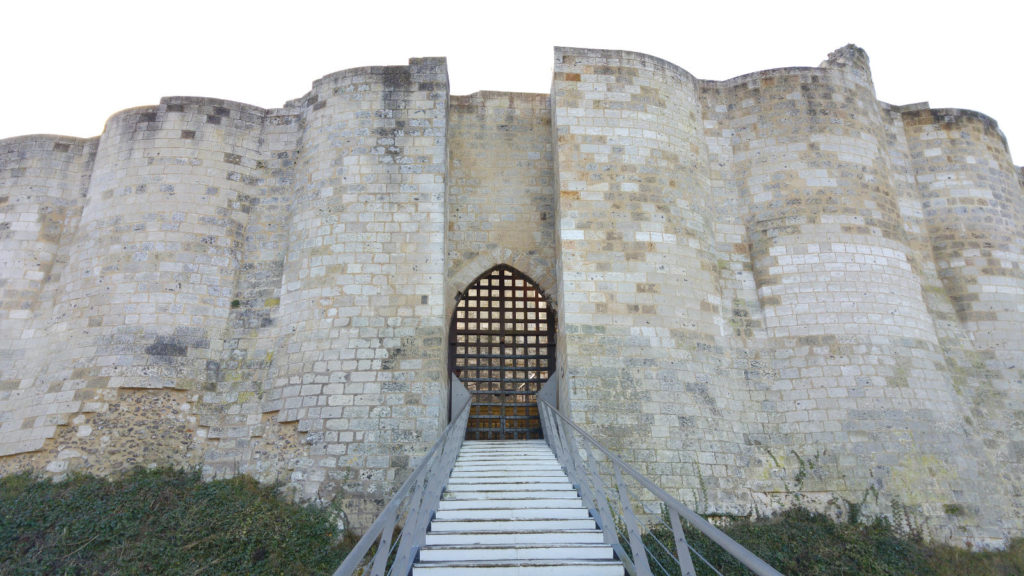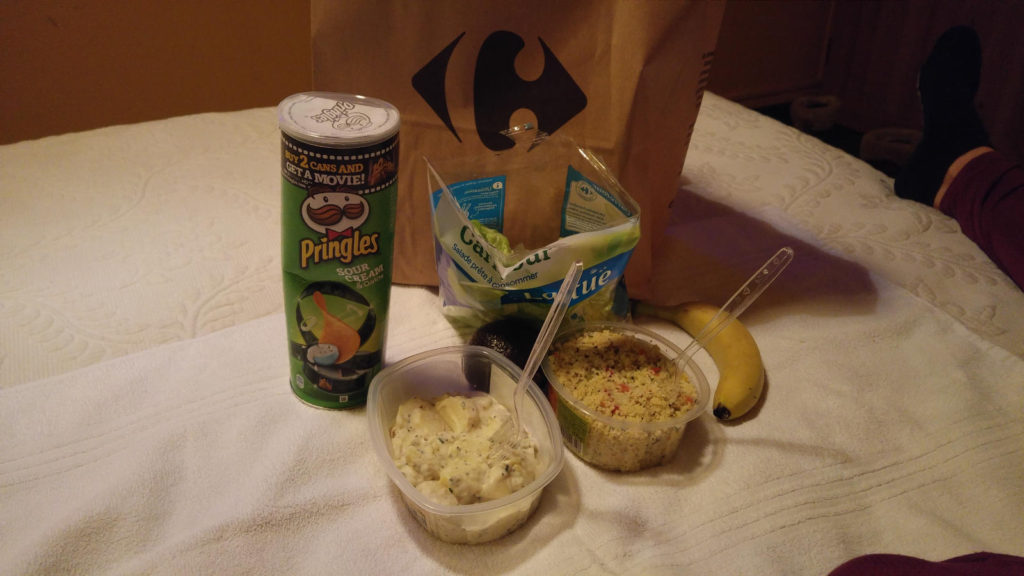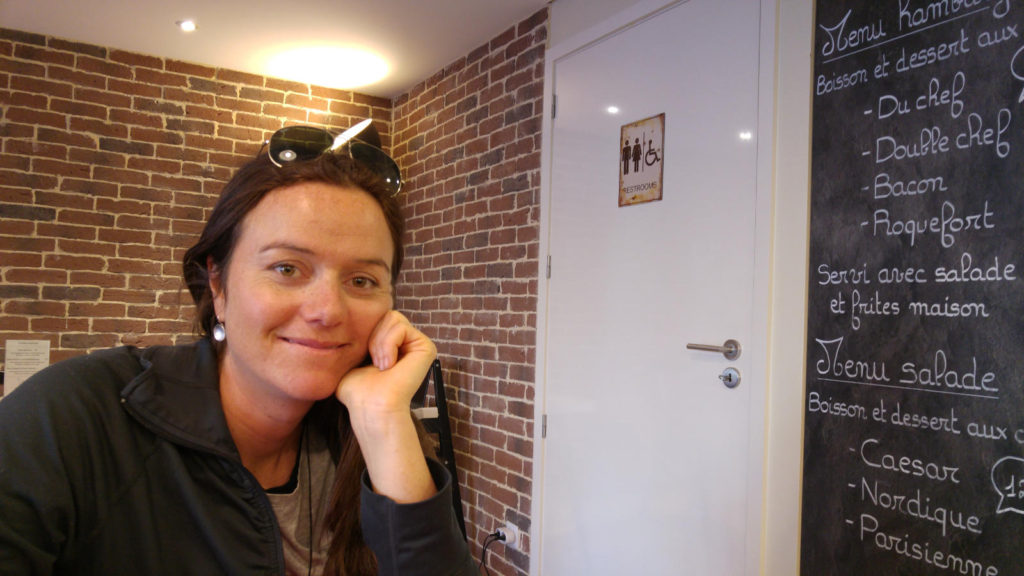 Where We Stayed in Rouen