Awake but not overly refreshed as our bed was a bit uncomfortable, we make our way down to the little breakfast room and are ushered to our table.
The poor guy didn't know too much English, but he tried his best and handed us our little bread basket and then left us to our spread. I say spread…
But there was no buffet today. We had a croissant, a baguette, pureed apple and a glass of orange juice. A bit odd, but it got the job done.
After grabbing our bags and checking out, we pack the car and are off again, this time to the small coastal town called E'tretat.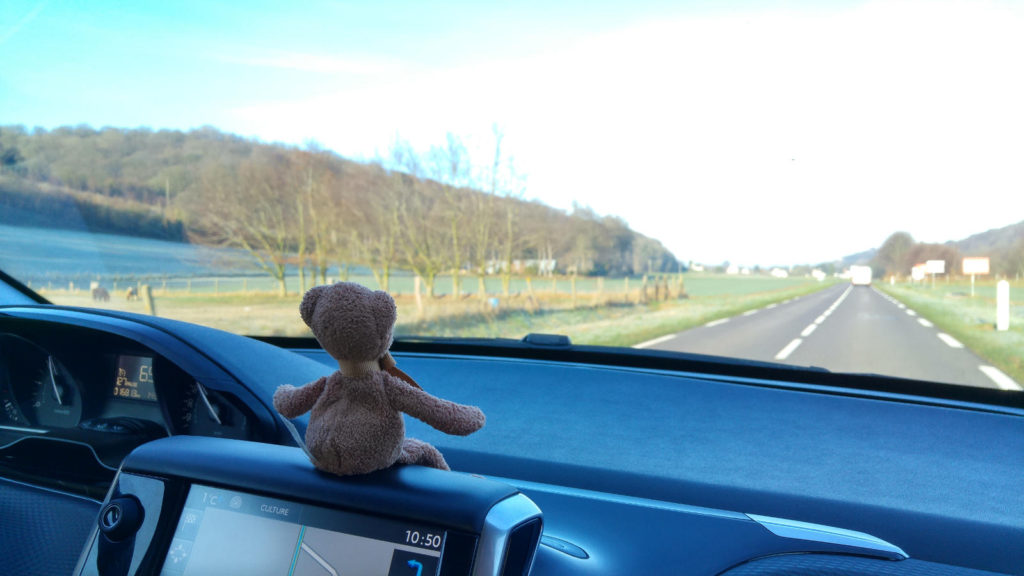 It didn't take long to get there with the 130km per hour speed limit, (of which we only ever got to 125km, 130km seemed a bit excessive) and after about an hour we were pulling into the beach car park.
The main attraction in E'tretat is the Les Falaises which is a rock formation that Monet famously painted. We head over to the shoreline and go for a walk along the tracks up to the formation and then out a bit further for a great view.
Poor old Adam had contracted Linnie's cold and was now on day 1/5 of being sick, so we couldn't stay up on the chilly, breezy hill for too long, so we took in the spectacular view and then headed back.
Next up on our road trip was Le Havre, another big city that we were going to stop at for lunch, but we were making such good time we decided to continue to our final stop for the day in Caen instead.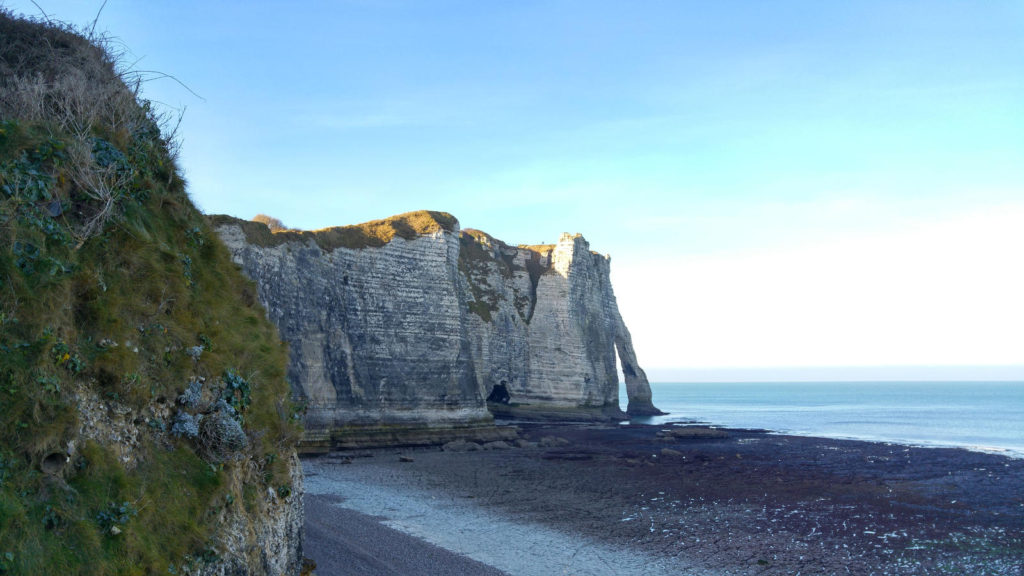 Not so lucky with parking this time we head down into a parking garage and have to go down five levels just to find a spot. We only take what we need for the night out of the car and then head over to the hotel to check in.
It was an awesome little hotel, a lot more modern than the last one and the people who owned it were so friendly, the lady even carried my bag up three flights of stairs! Now that's service!
Not holding out much hope food wise from last night's escapade, we set out to find some lunch. Once again, our options consisted of meat, meat or McDonalds. UGH!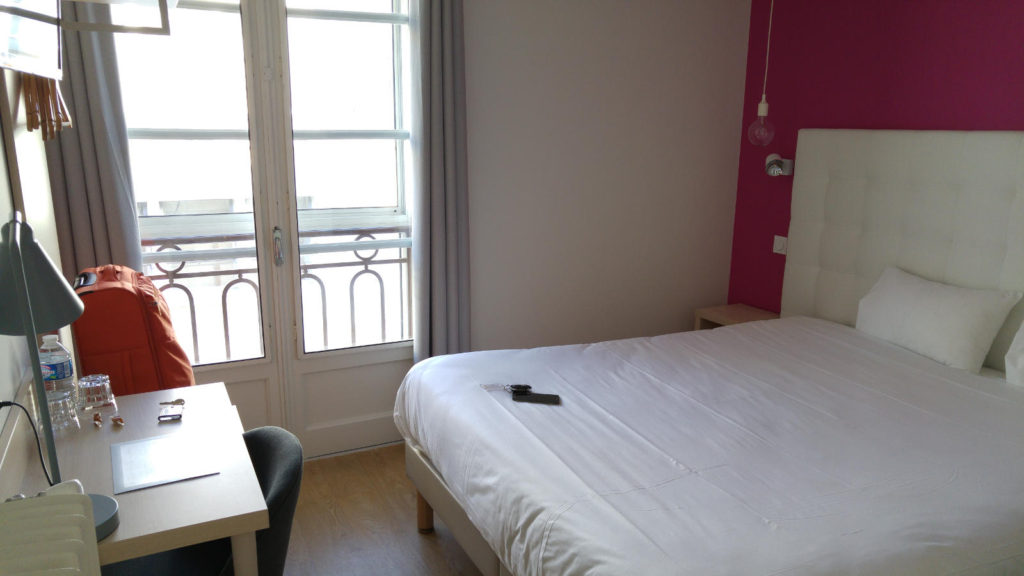 We go into one of the many little patisseries where Linnie attempts to create a vegetarian baguette from scratch with servers that cant speak English.
A tough ask, but in the end, we got a camembert and salad sandwich. While it was a bit boring, Adam found it to be disgusting and ended up finding a vegetarian sandwich in another shop that was miles better along with five mini cupcakes. Lunch sorted!
As we eat, we head over to the Chateau de Guillaume le Conquérant. Quite the mouthful, this castle is one of the biggest in all of Europe and was smack bang right in the middle of the city.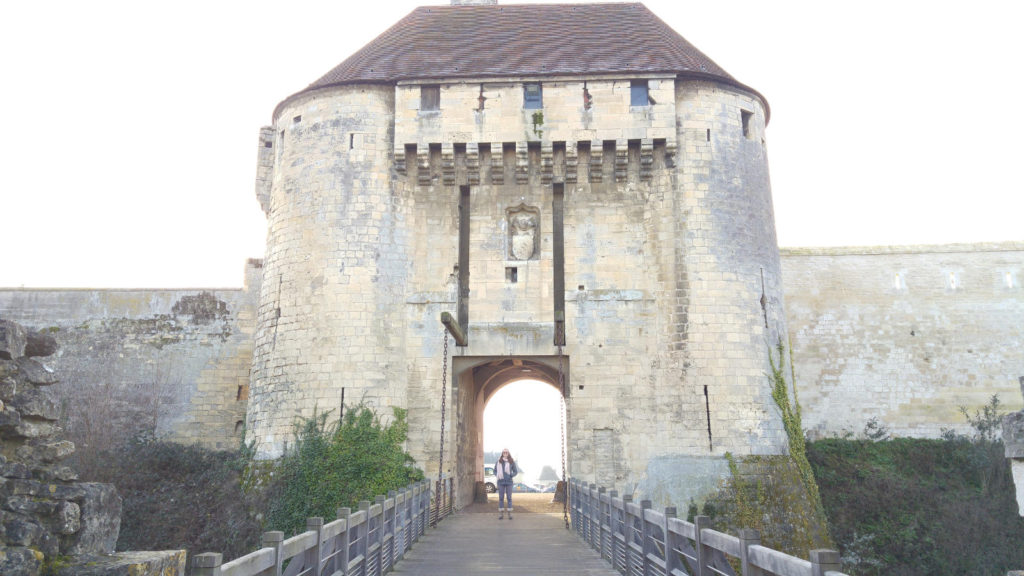 We spend a while exploring the castle grounds, meandering through the medicinal garden and admiring the view from the top. There was even a museum inside with artifacts dating back thousands of years.
Castled out, we make our way over to another impressive building called the Abbaye aux Hommes. Not quite as big, but just as grand. We decide not to go inside as it had been turned into a hotel, so we wander around it and marvel at its size.
By now it getting on a bit in the day now we walk the long trek back to to the hotel along some beautiful streets and have a rest.
It wasn't until Adam was getting changed out of his warm clothes that he noticed some red bumps on his back.. Ah oh…
We have seen these before a couple of times, bloody bed bug bites! Upon further inspection, we ended up finding more and more bites everywhere. Not happy!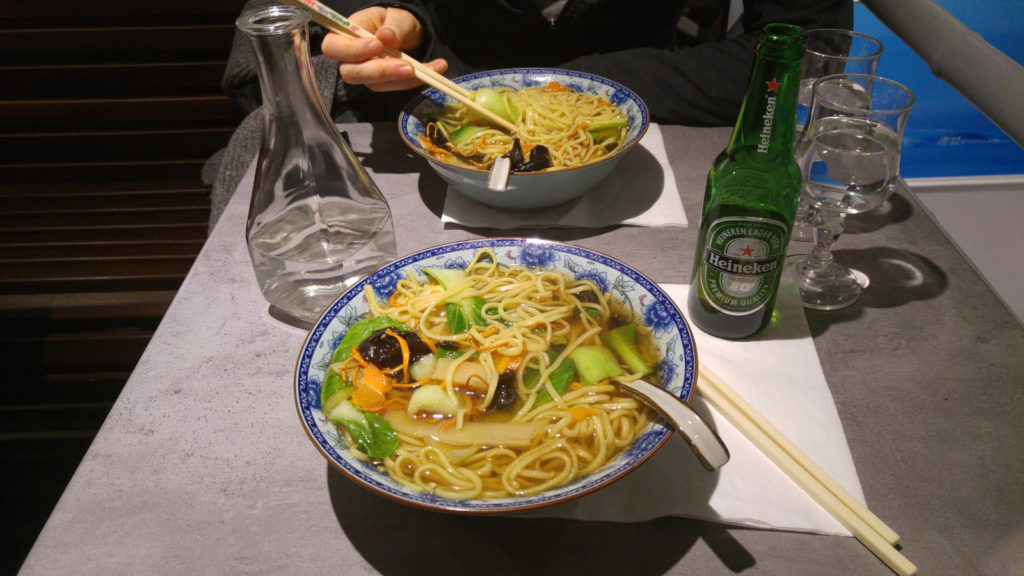 So we make quick tracks to the pharmacy, load up on antihistamines and lotion, head back to the hotel and apply the cream on all the bites. The hotel in Rouen will be getting a nasty email from us that's for sure.
Crisis averted, for now, we head out for dinner. A little more prepared now we googled some good restaurants and head to a noodle restaurant and order up some vegetable noodle soup. It was delicious and nutritious.
Our stomachs will be more than pleased after the nightmare few days they've had.
Back to the hotel now as everything was closing up for the night. Time for one more application of cream before we head off to sleep.
More Photos from Caen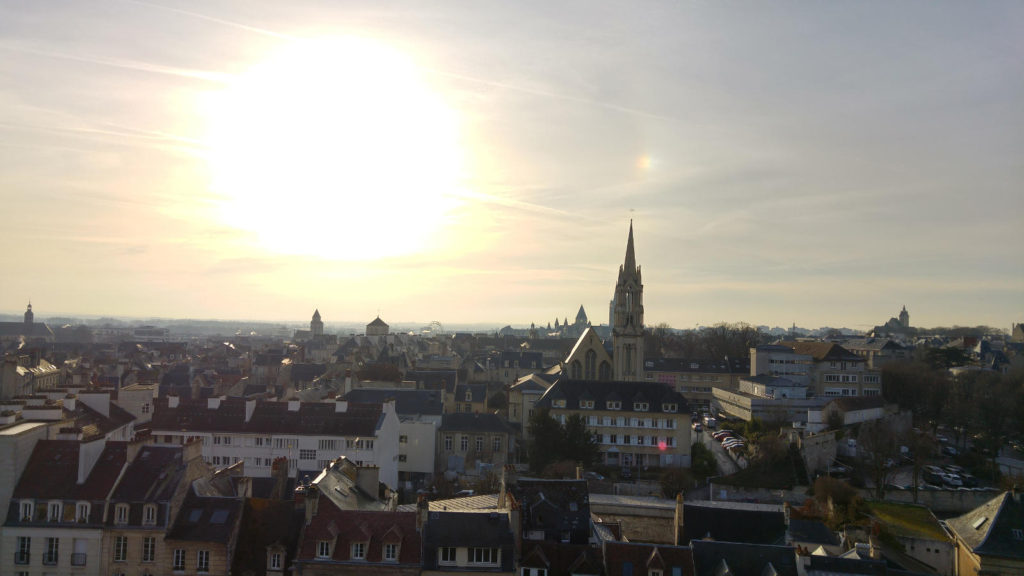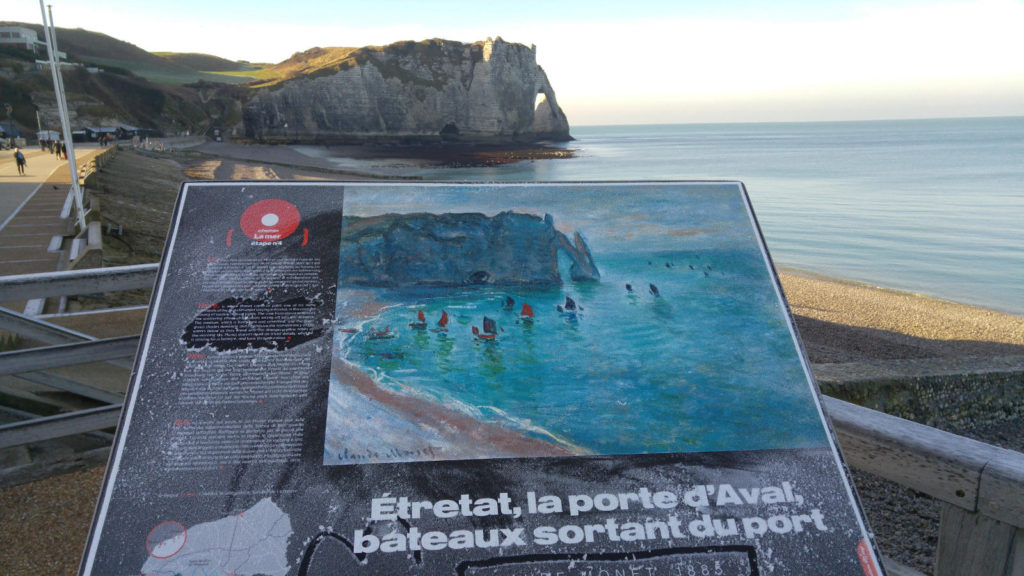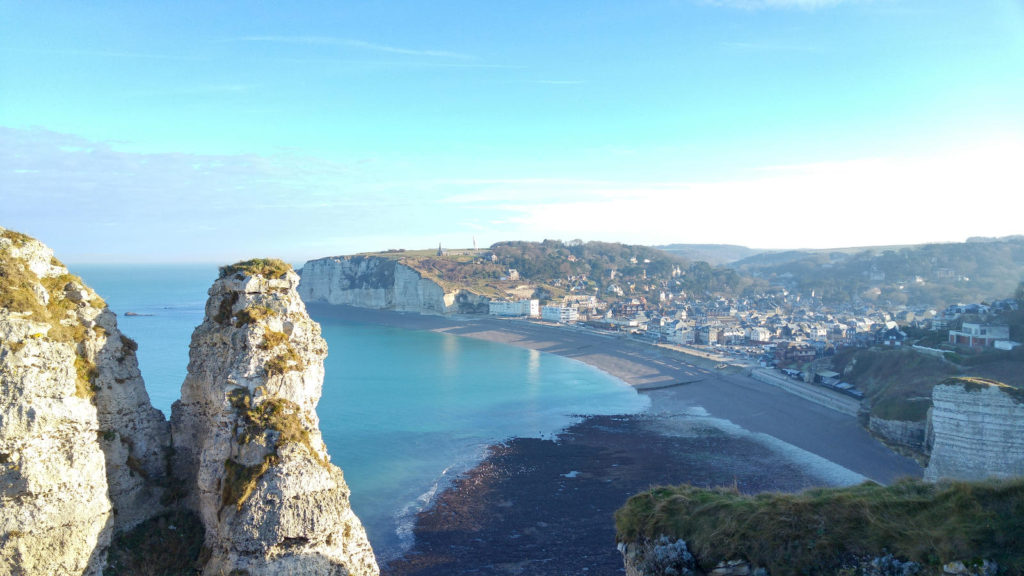 Where We Stayed in Caen