Today we were awoken by the sweet sound of the mobile phone alarm at the ripe old time of 4:30am. Our mission was to get up early so we could make our 6:13am Eurostar train to London and make the Brighton match at 3pm.
The only problem was after we were wide awake and fully packed, we check our train ticket only to find the Eurostar leaves at 9:13am, not 6:13am. What a nightmare!
It was a rookie error, one that we can't quite work out how we stuffed up, so we decided to set the alarm for the new time of 7:10am and head back to sleep for an hour or two.
This time the alarm woke us up and we had the added bonus of being able to grab some breakfast, which is served at 6am onwards.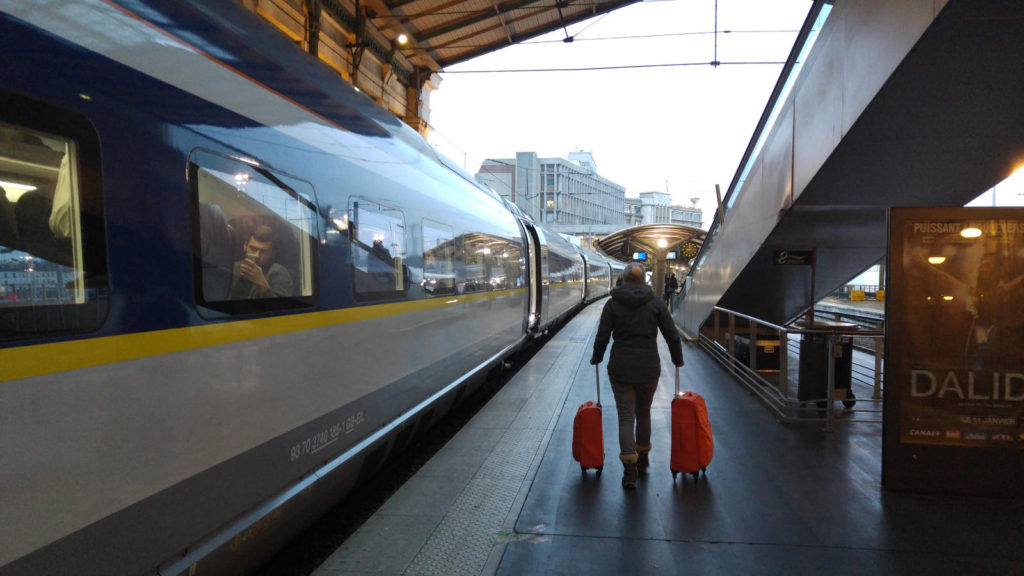 We were joined by a bunch of Americans in the breakfasts area. When they told us they were from Maine, we impressed them by telling them that we had actually been there.
As it is not really a popular tourist destination, they were quite impressed that we'd actually been there. Little did they know that we've been to all 50 states in America.
Also, we narrowly avoided disaster during breakfast. We'd left our bags in the reception area and whilst eating breakfast, we noticed they had disappeared. Turns out the bus driver loaded them on to the bus that the Americans were about to set off in. We got lucky!
After breakfast we grabbed a Uber, which took us straight to Gare du Nord. Luckily we got there with plenty of time to spare, as the customs and boarding line took forever. We got through with only a few minutes to spare.
The trip only took just under three hours, which is quite impressive as we traveled under the English channel for 50km. We arrived to London around 10:39am local time and went to check in at the Pullman London St Pancras hotel.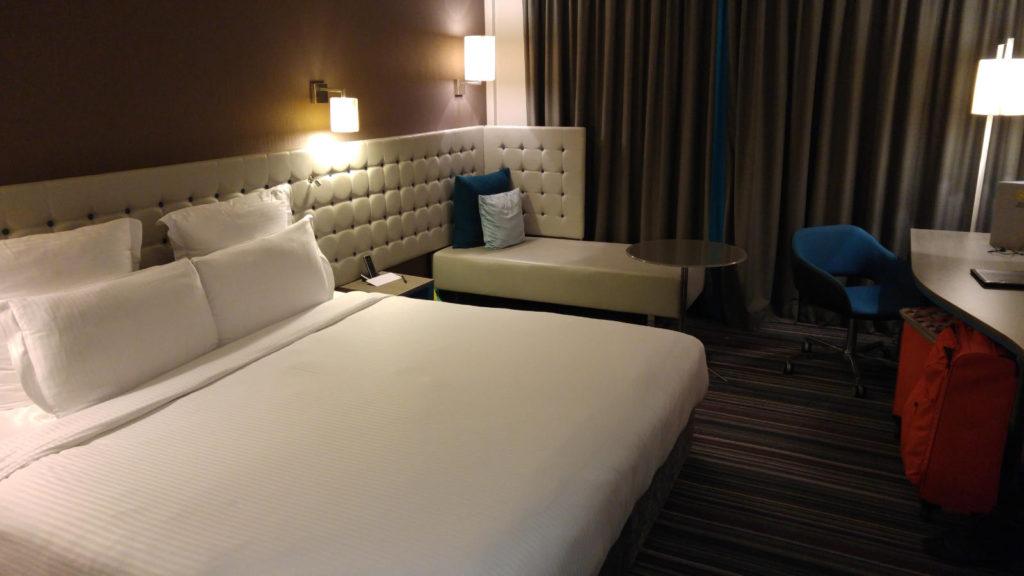 We were too early to get a key to our room, so we left our luggage in the cloak room to check in later on. Then we went to a Starbucks across the road.
Today we were catching up with our good friend Cas (who's living in England for a couple of years) and heading to a soccer game.
Once we met Cas at Starbucks, we caught the tube out to Hammersmith and grabbed some lunch at the pub, before heading to Craven Cottage in Fulham for the match, which was a 3pm kick off.
This was a bucket list moment for me, as I have followed Brighton since 1998 and was finally getting to see them play live. Unfortunately they were playing away, but luckily the game was in London so our schedules worked out pretty good.
Fulham vs Brighton Match
We had epic seats sitting in Row 1 right on the fence, near the half way line. As luck would have it, today was much "warmer" at 5 degrees, much better than the -5 degrees in Paris on New Years Eve.
The atmosphere for the game was electric, which was fantastic for what was a Championship match. Brighton really struggled for the first half and were lucky to go into the half time break at 0-0. In fact, they did not have a single shot for the entire half.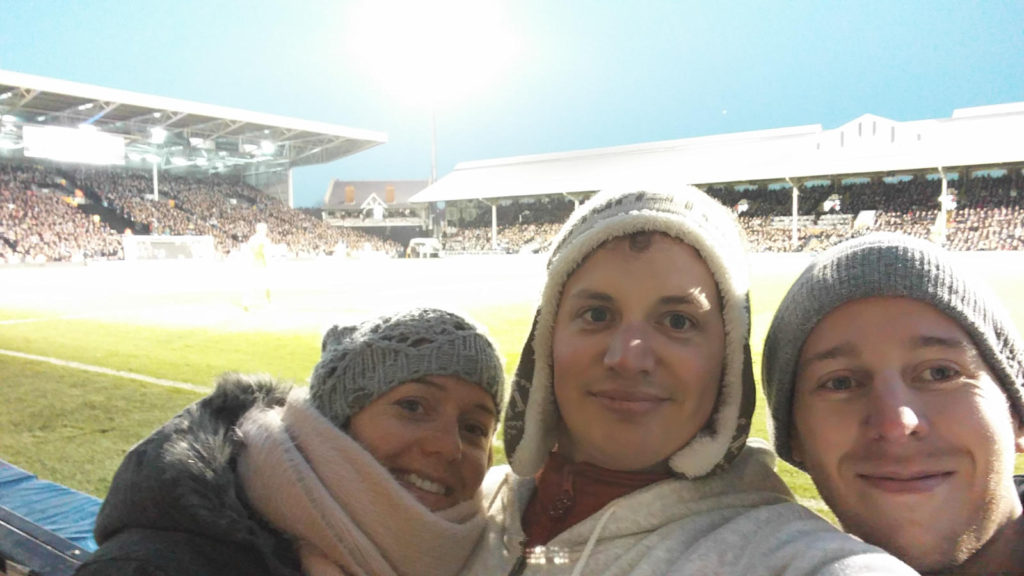 Not much changed in the second half and at the 55th minute, Fulham finally got the breakthrough going a goal up. That goal must have been the kick in the ass that Brighton needed, as they turned it on after that.
Then in the 74th minute they finally got an equaliser thanks to a penalty. A minute later they scored again to go 2-1 up, as the away fans section went into pandemonium. We had great seat where we were, but it would have been fantastic to sit with the Brighton fans.
Brighton ended up hanging on to win 2-1 and return to the top of The Championship table.
The good news was Newcastle (who were top heading into the game) lost at Blackburn, so now Brighton are 2pts clear with a game in hand. They may finally be heading to the premier league!
Fulham vs Brighton Photos
After the match, we headed to the sports bar at Stamford Bridge for some tea and to watch the West Ham vs Man Utd match. It was a nice tea, but it was damn expensive!
We decided to head back to our hotel after that so we could check in and also give Cas his Xmas present from his family, which we had been carting around with us in our luggage. We chatted some more and watched some telly, then he headed off.
Tomorrow we don't have any plans, so will perhaps tour around London and see some of the key landmarks. We also had the idea of heading down south to Brighton for a look around, which seems apt after today's match.
More Photos from London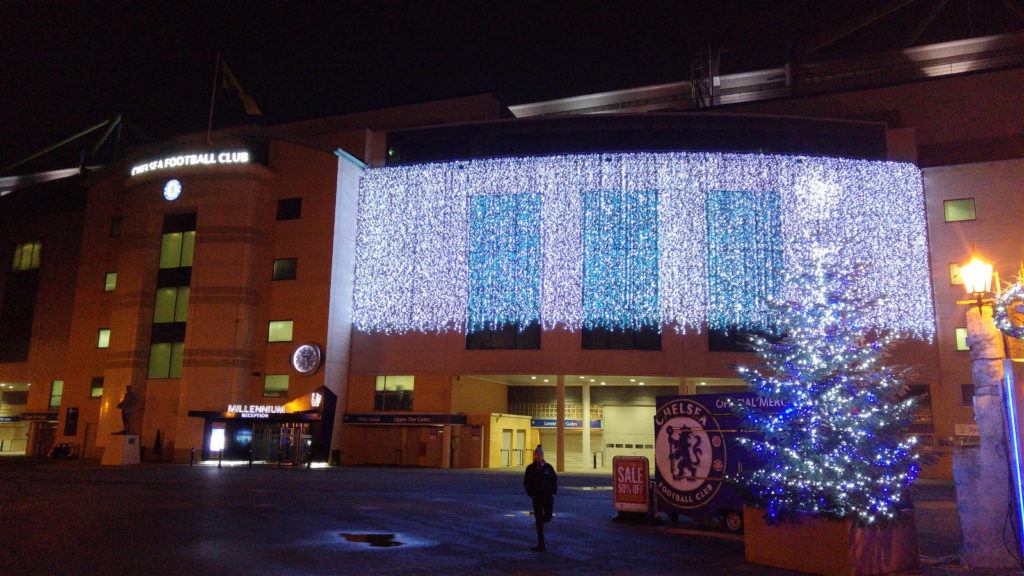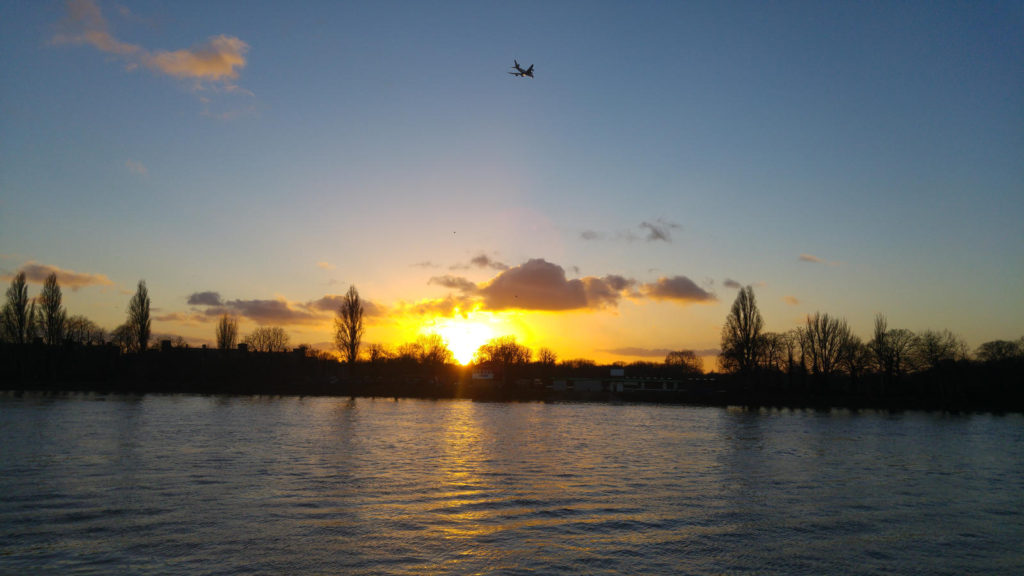 Where We Stayed in London