After a nice relaxing three days in Oklahoma City, it was time to hit the road again, this time to the state of Arkansas.
With a 5hr30m drive awaiting us, we decide to get up pretty early. But the long drive was the least of our worries, as we would learn later on.
It was a pretty long drive on what was just a one-lane highway, but it was good to finally see some green scenery rather than the desert and cactuses in Arizona and Texas.
We originally planned to camp the night in Hot Springs here in Arkansas, but the weather had been a bit unpredictable lately and we didn't want to risk getting washed away. What a wise decision that turned out to be!
The place we stayed out was a lovely little B&B called the Alpine Inn pretty close to town. The lady there was Scottish and because she loved Australian's she upgraded us to the King Suite free of charge, which we were pretty happy about.
Next, we headed into town and grabbed some lunch at a nice little cafe whilst we watched Ninja Warrior live on the tv that they had going. We had no idea what it was, but it was pretty insane. It is a cross between the ironman challenge and gladiators.
We then went for a walk up and down the main strip and then walked up a little mountain that was in the middle of town which had boiling hot water springs. It was pretty warm so we decided to head down and find a drink.
Turns out we randomly found this Duck Boat Tour thing which we ended up getting tickets for. They took us on a tour around the city and then out on to some lake as the car converted to a boat.
The guide was a bit hypoactive, but he put on a pretty good show. It was great out on the lake, apparently heaps of celebrities own houses out there and some of the worst criminals in history like Al Capone used to knock about there as well.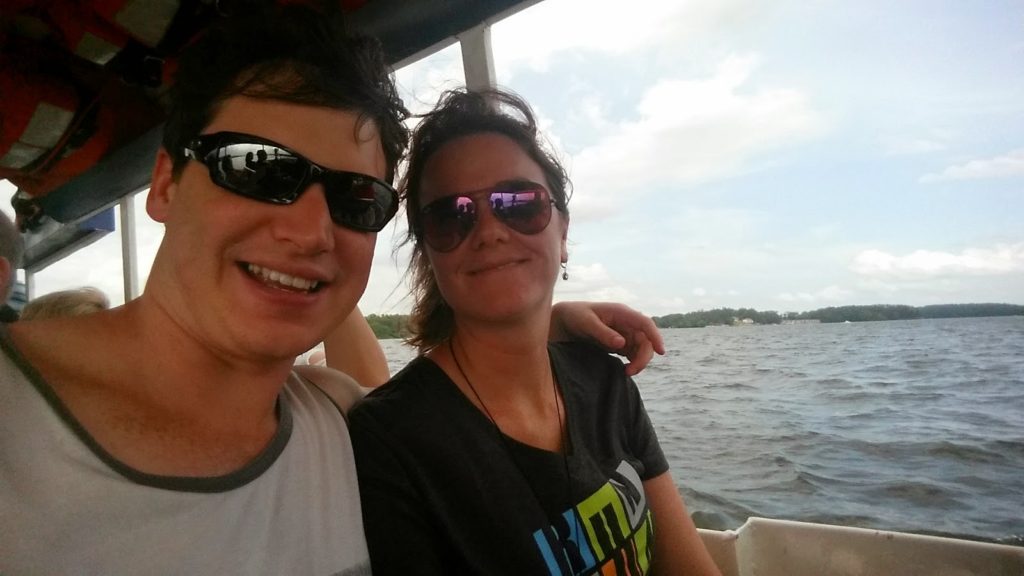 By now we were pretty hungry so decide to head Outback Steakhouse for some Aussie steak. As we were driving it was getting darker and darker, then the radio cut out and there was a severe weather warning that took over all the radio stations.
Whilst we were waiting for our meal the heavens opened and boy did it pour down rain! It absolutely bucketed down, there was thunder and lightning and even the electricity went out inside the restaurant leaving us sitting there in the dark.
After the meal, we make a run for it and go back to our hotel. The radio cut out again with another warning, this time for a "Tornado Warning". People had put sandbags up along the street preparing for the floods too.
It was a pretty scary experience driving back as it belted rain, we couldn't even see the lines on the road. We decide to have a quiet night in as they warned people to be indoors. Lucky the NBA was on, which we decided to watch.
Turns out booking a hotel rather than camping was an inspired move after all!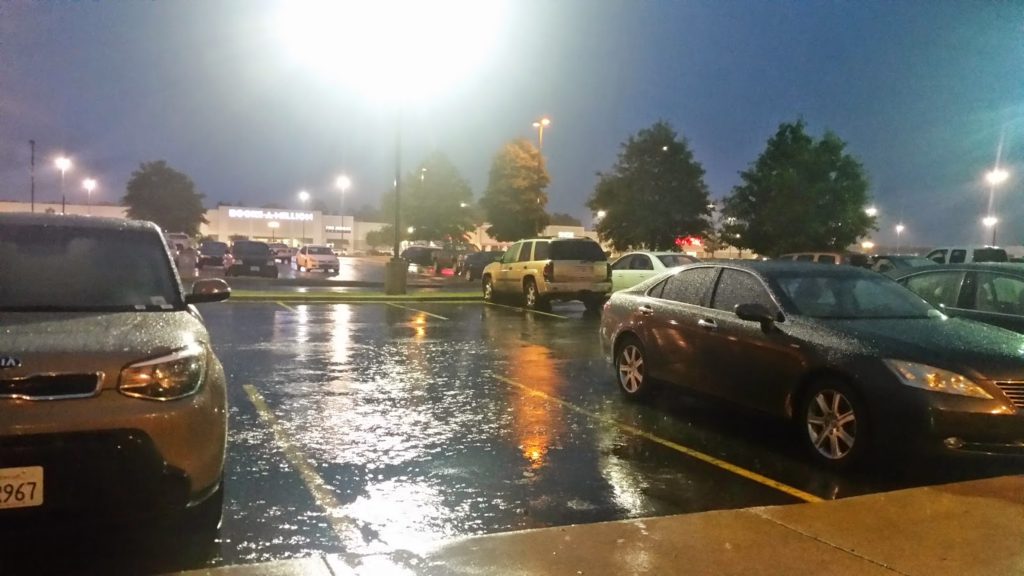 Where We Stayed in Hot Springs