Today is a sad day as it is our last full day in America after an amazing three months. So we decided to do it in style, getting back on the road by renting a car and going for a tour around O'ahu Island, Hawaii.
We get up at 7 am and go sort out the car. We had a choice from a lot of different vehicles, including a convertible Mustang, but end up going for an old faithful in a red Hyundai Veloster. How could we say no to that??
After sorting out the paperwork and getting the keys, we grab some breakfast at the restaurant we have been to the last couple of days, then grab our bags and then hit the road.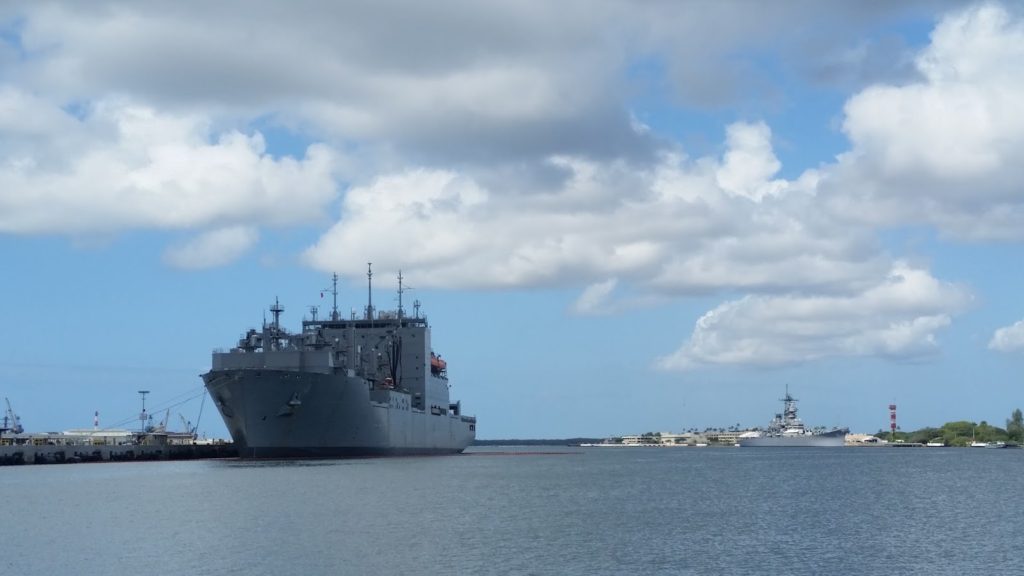 First stop was Pearl Harbour. Expecting to spend a couple of hours there, we only stayed for around 15 minutes.
The next tour was not until 1:30 pm and it was boiling hot. We were getting a bit sick of the military stuff, so we had a quick look around and moved on.
Next stop was the Shopping Outlets. This would be our last time to go shopping, but for some reason, they were missing a Nike!
We grabbed a coffee from Starbucks (for the last time), Adam grabbed some new jocks from the Calvin Klein shop and then we were back on the road, again.
On our agenda next was a little beach cove area that comes highly recommended for snorkelling. After an hours drive, we arrive and find the best park right at the entrance. Quite handy as the area was packed.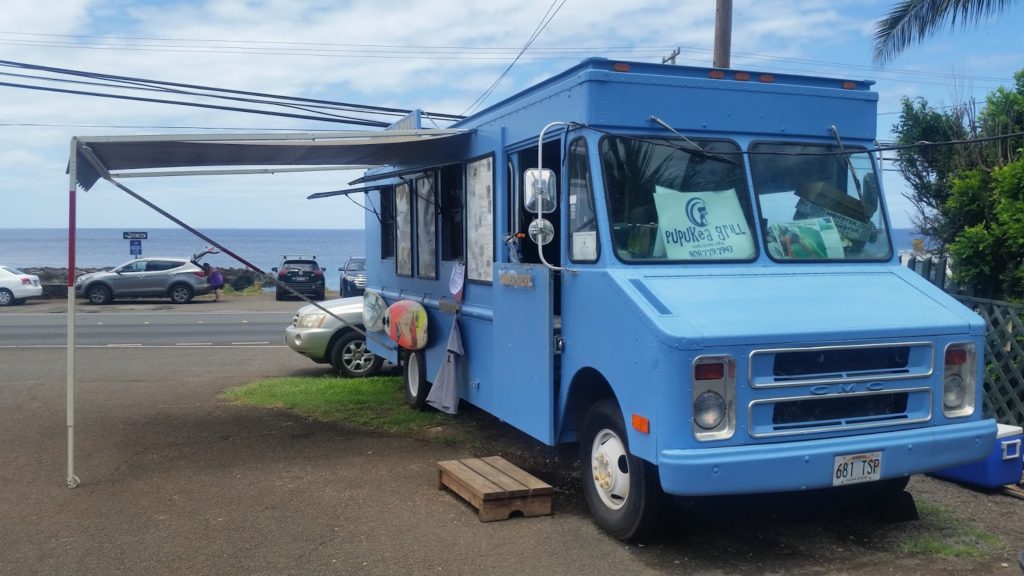 We wacked some sunscreen on, and while we were waiting for it to soak, we noticed a cool little van selling Mexican food.
So we grabbed a quesadilla and hot tamale and ate it outside with some ducks. We got pretty full, so the ducks were more than happy to eat our leftovers.
Now it was time for snorkelling. It was a superb little area with tons of fish. We even found a big tortoise swimming around looking for food underneath the rocks.
It was one of the best things we had done on our trip to Hawaii so far, so we stayed there for about an hour.
With the day getting on a bit now, we decided to hit the road again, this time, to go for a swim. Another recommended swimming beach was Kailua, on the west coast of the island, so we set our GPS for there.
Along our travels, we saw some great scenery, including the area where Jurassic Park was filmed. It took about an hour and a half to reach the beach where we got yet another great park.
It was a pristine beach with blue/green waters and more great scenery towards the horizon with an old volcano overlooking us.
We stayed here for a couple of hours, lying in the sun and having a swim before it was then time to take the car back.
It was about a 45-minute drive back to the car rental place, and we filled up along the way, accidentally leaving the petrol cap lid off and driving around for a few minutes before realising.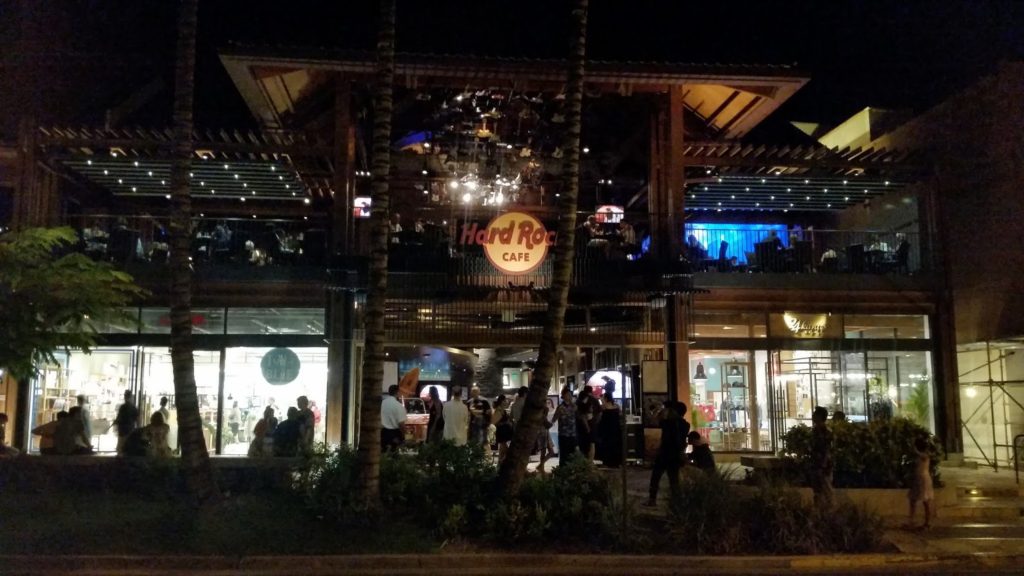 Doh! We decided to spend our last night in America by going to the Hard Rock Café for tea. A bit of a tradition after we did the same thing on our South America trip last year.
As usual, it was a superb feed, After dinner, we walk back to the hotel for the last time and just like that, our trip had come to a close.
It felt like a blink of an eye, but it was three months of brilliant fun which we could now look back on with this blog.
Tomorrow we fly out at 1:35 pm, so we thought we'd get up early and go for one last swim before heading to the airport.
More Photos from Hawaii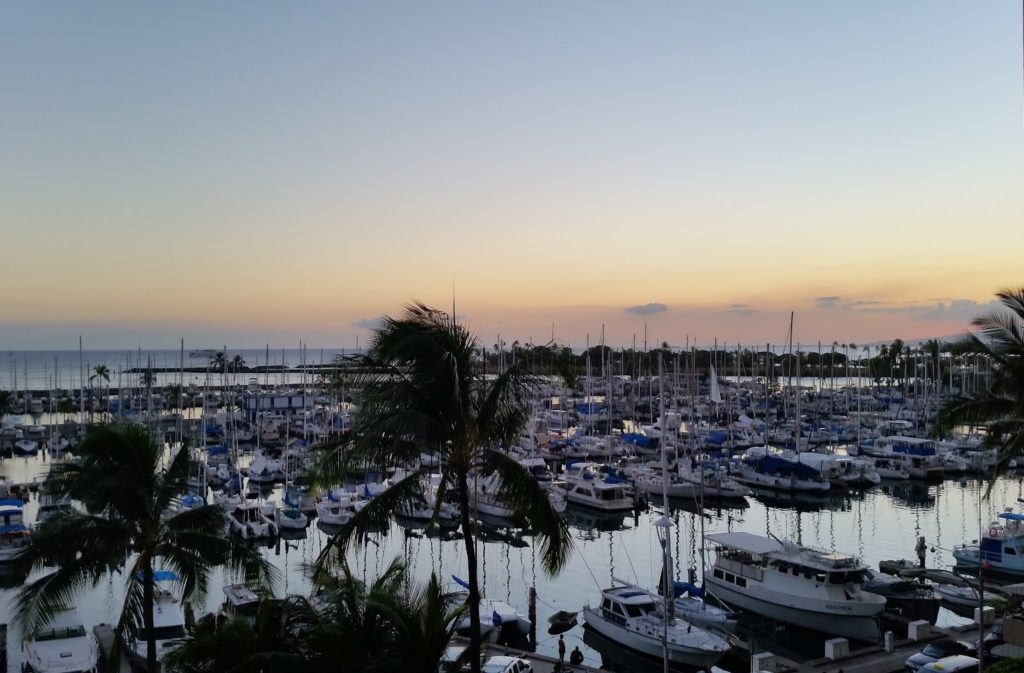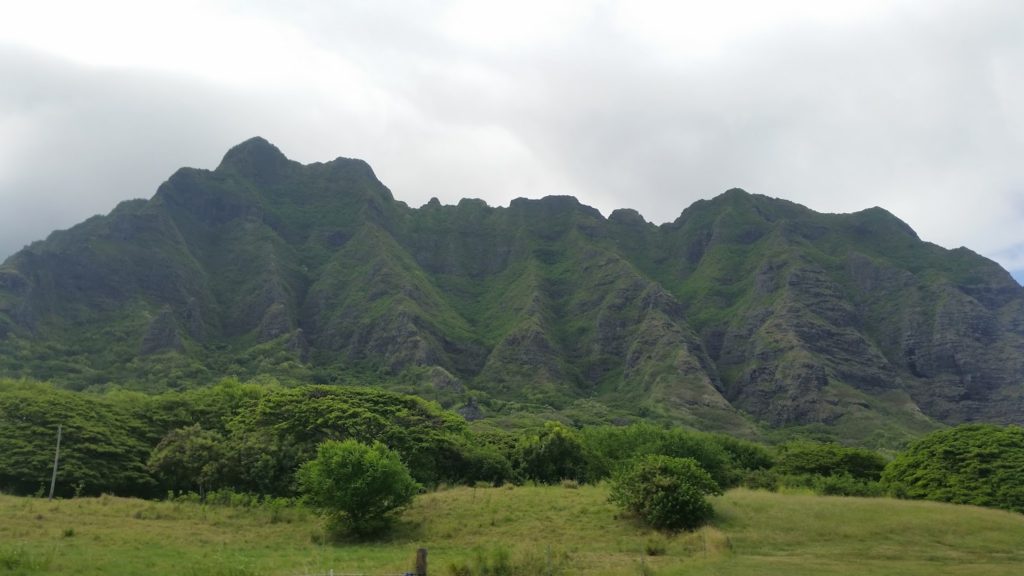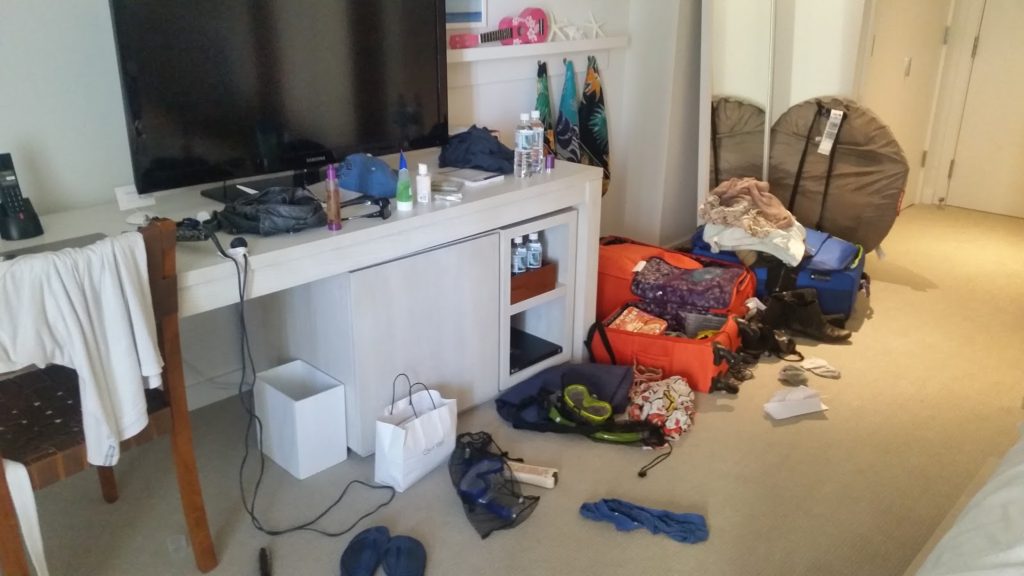 Where We Stayed in Honolulu