This is it! Our last few hours in America before flying home. So we decided to get up early and go to our new favourite breakfast place, and then head to the beach for one last swim.
Given we were a bit far from central Waikiki Beach, we decided to go to the one right near our hotel. The water was beautiful and warm, but there were too many rocks.
We only stayed at the beach for a couple of hours before heading back to the hotel and having a shower and packing for the last time.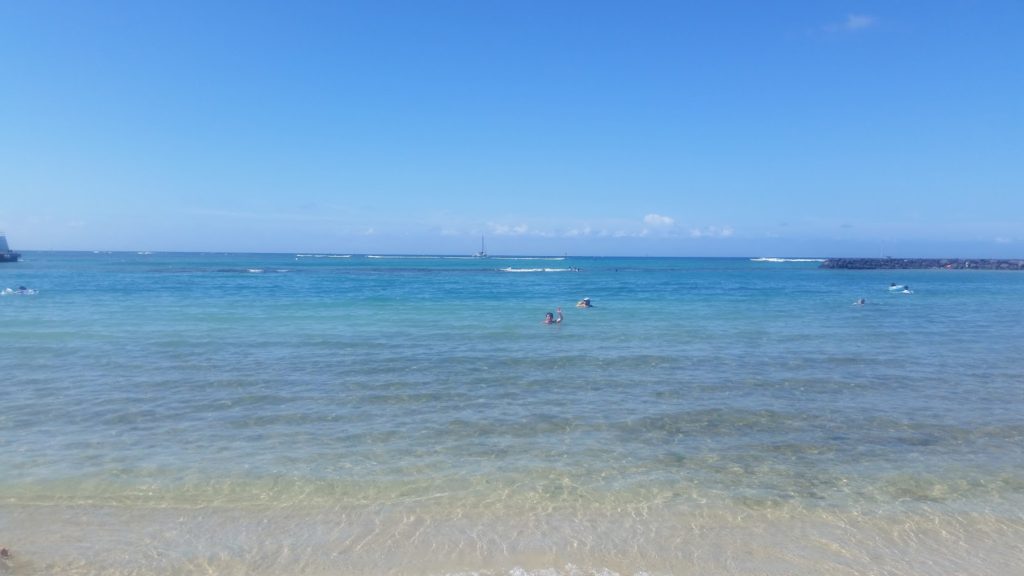 Having to be at the airport at around 11 am, it was now time to leave. We grabbed a taxi and got straight through customs through to the terminal without even having to wait in a queue. Score!
Now it was the dreaded part, sitting around waiting for our flight.
It was a fairly small airport with not much to do, so we just sat around killing time playing on our phones and laptops before it was finally 1 pm and we could board.
Returning to economy class after flying to America in business was not something we were looking forward to, but as luck would have it, we got two little seats next to each other on our own on the side of the plane which turned out pretty good.
It was a 10-hour flight to Sydney for our stopover. We arrived at about 9:30 pm, then had to grab our bags, check them into the next flight, grab a shuttle bus to get to the domestic terminal and then fly one hour to Melbourne, arriving at around midnight.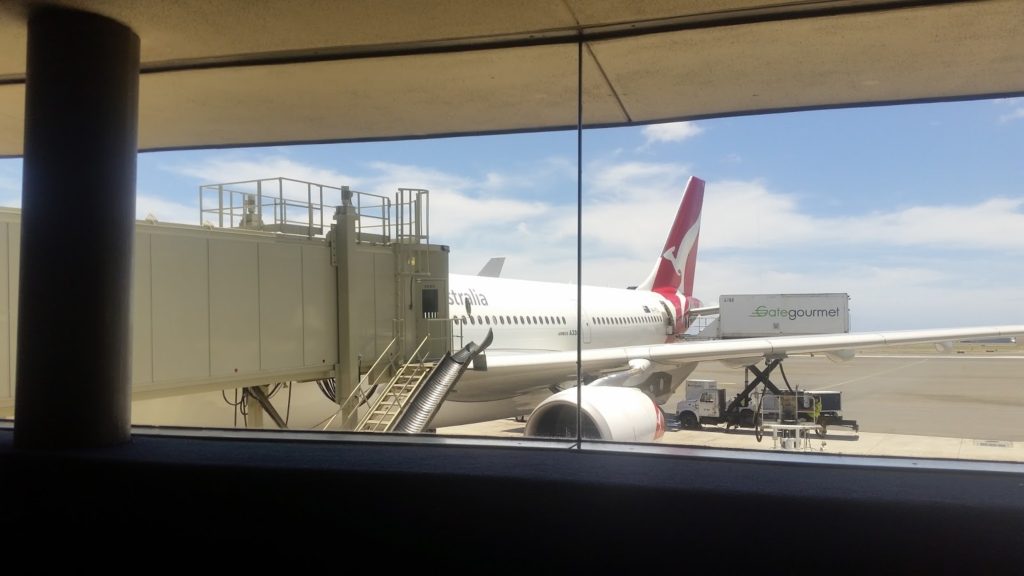 We came up with the idea of staying in Melbourne the night and getting a train home the next morning, rather than stuffing around coming home at this time of night.
It turned out an inspired choice too because we found a nice little hotel near the train station.
It did not take us long to check in, then fall straight into bed and not wake up till the next morning for our free breakfast. So that was it, our trip was finally over!
92 days, 50 states, over 21,000kms and the best time of our lives.
Photo's of Our Journey Back Home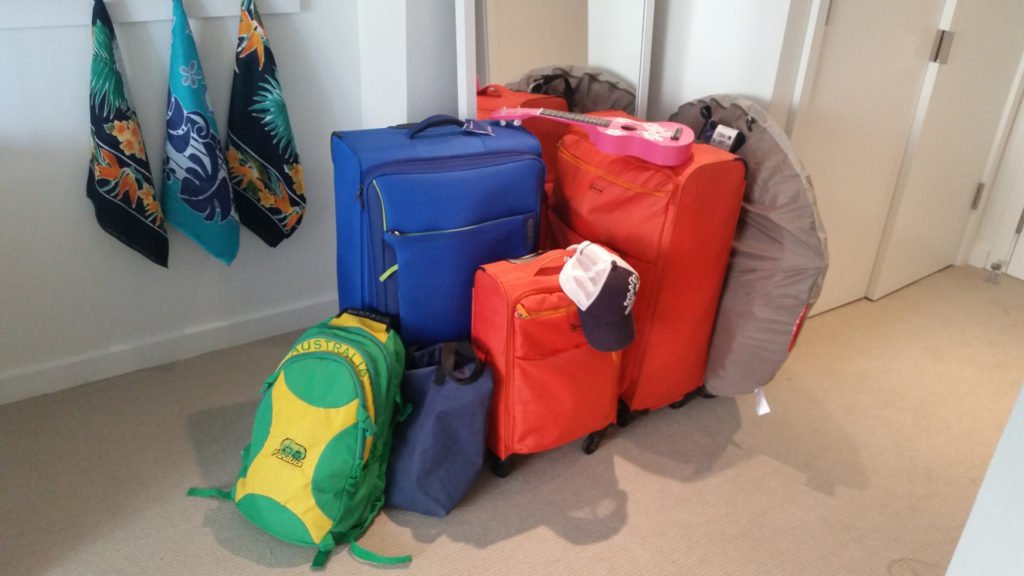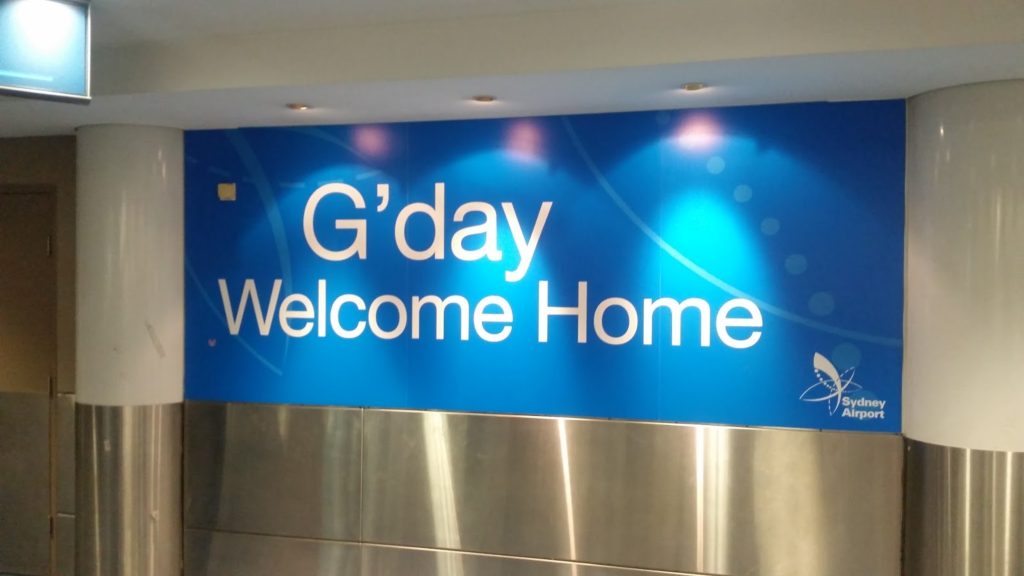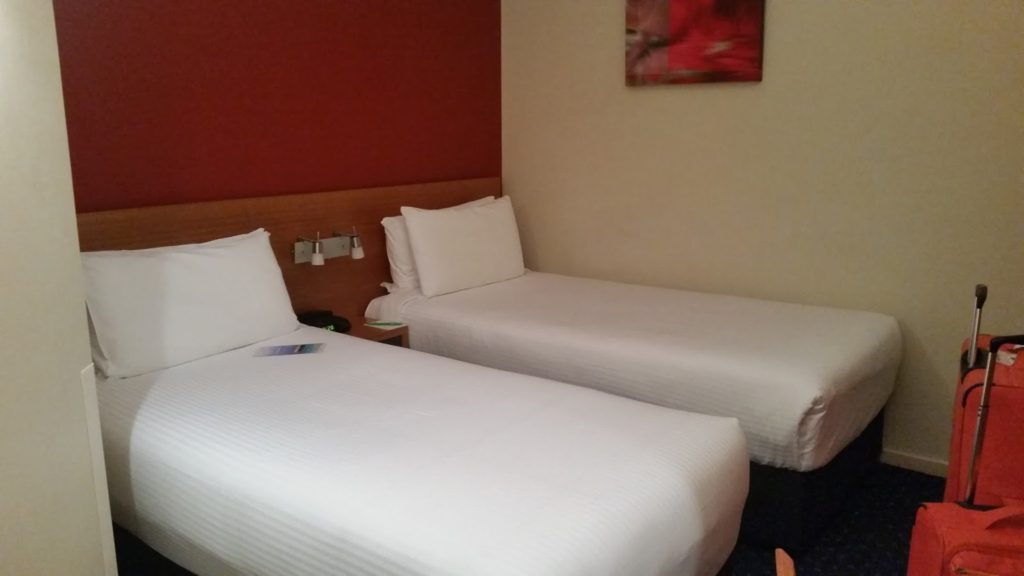 Where We Stayed in Melbourne