Bleary eyed we wake up early and pack up our tent, even though we used a tarp underneath, the rain from the previous day had still saturated the bottom.
After drying and inspecting the tent for bugs, of which we found about five spiders, countless little slugs and four giant furry caterpillars, we pack it away in the car and head for Delaware, the very first state of the USA.
Keeping with our Smithsonian traditions of Washington we find an old property called Hadely that used to be the prime producer of gun powder back in the civil war days, it was now open to the public for tours so we drive over there for the morning.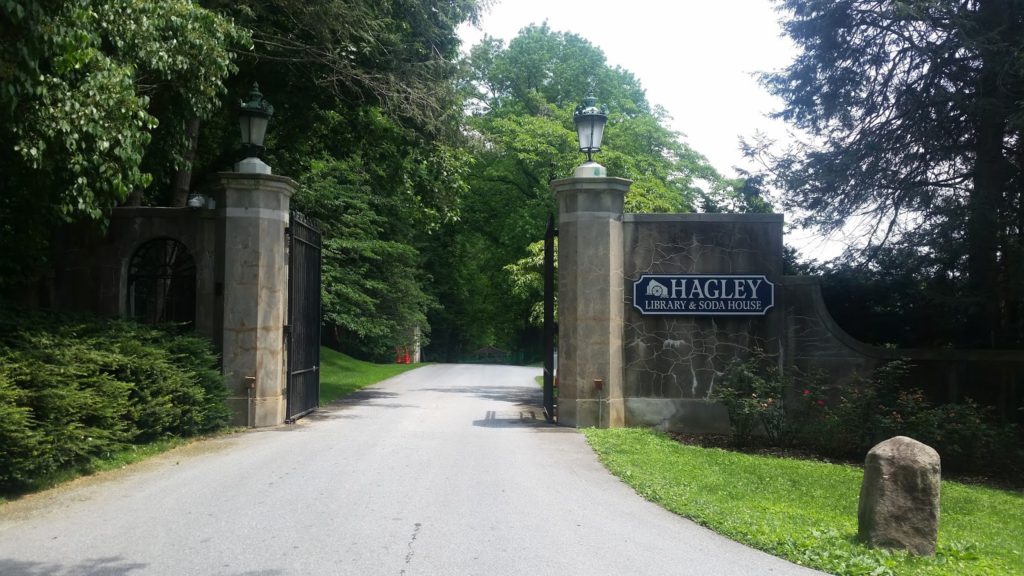 After a little confusion as to where the property was, let's just say that they need to update their website map directions, we arrive and are greeted by huge gates that lead up the the main house where we go inside and start our tour.
The grounds were immaculate, long pathways that run alongside the river and beautiful tall shady trees on either side that kept us relatively cool on another hot muggy day.
As we wander through the buildings it turns out that the caves that we visited back in Kentucky used to ship over a key ingredient of gun powder to this exact spot, a total coincidence on our part that we even went to these two places and that they were linked in this way. We were quite chuffed.
We head up a hill and walk through one of the first homesteads in that era and see how it all operated, primitive, yet functional.
Then we headed out the door to a little organic cafe and had some fruit salad, some hummus dip and pita chips.
Opposite the cafe was a small Sunday school which was the first of its kind in that area, kids would come to learn how to read and write only on Sunday's and if they could read from the bible with no mistakes, they passed.
We spoke to a nice man here who told us all about the lady that taught the kids, she lost her husband only months after getting married and then devoted her entire life to the school.
He was so passionate about her story that the first time he ever heard it he decided to come and work there just so he could tell other people.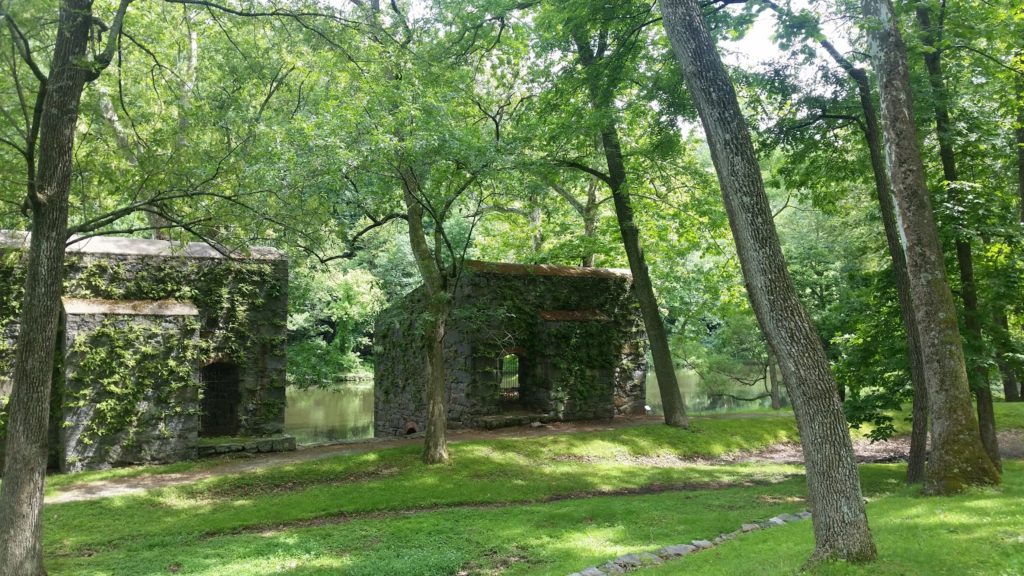 We left the little school and decided to get a move on to Philadelphia so we didn't get caught in traffic like the Washington debacle. Luckily it only took us about 40 minutes with a nice steady flow all the way into old town where our apartment was waiting for us.
Next we picked up the keys from the pharmacy below and headed up the stupidly steep stairs which were definitely not regulation building code.
As we had booked our apt from Airbnb we were sharing it with the owners, it was the first time we had booked a shared accommodation but it beats paying the crazy prices of hotels in the city and the location was great.
Then we settled in and had an amazing shower, being so used of camp showers you miss the comforts of an actual bathroom. We get ready and are about to head out the door for dinner when the owners come up the stairs, they were really nice and easy going.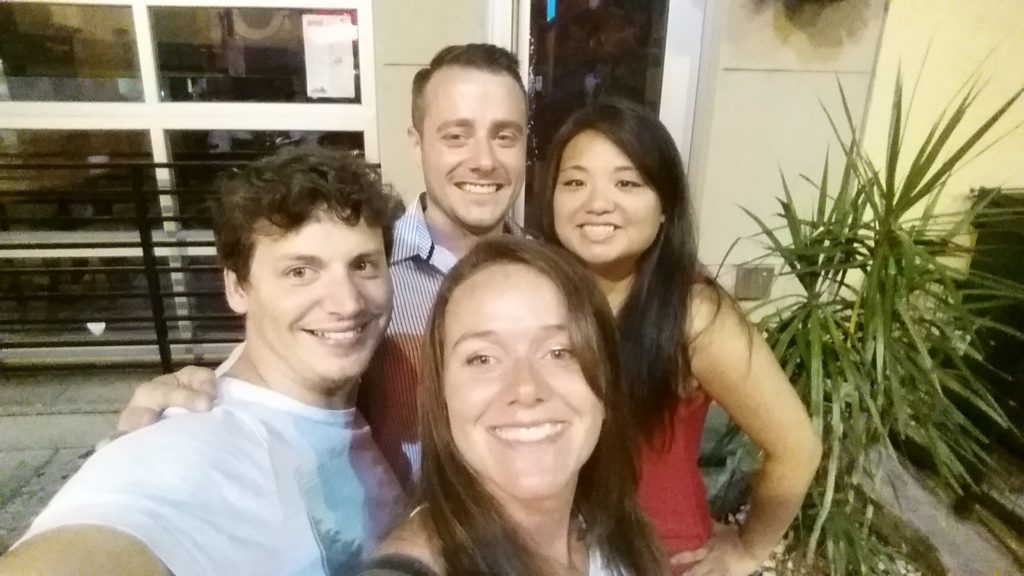 A quick chat and then we were off to meet Renee who is the newlywed to our great friend Mark, we hadn't met her before so we were excited to meet her.
We walk about 8 blocks up the road and arrive at a Mexican restaurant, we finally meet Renee (and her roommate Chris) after hearing so much about her from Mark, she was pretty awesome. We had a delicious dinner and then headed out to a pub to watch some of the NHL playoff final. We have a few drinks and then head back to the apartment.
Along the way we stop at a cookie shop and grab some amazing cookies, walk about block down the road and realise that Adam stole a bottle of water without even realising it… Oops..
We jump in Chris' car and he drops us back at the apartment where we pretty much pass out, what a great day!
Where We Stayed in Philadelphia