After a big night on the beers the previous night, we woke up a bit under the weather at about 10am. Not ideal when we had a big day ahead, but a nice little sleep in indeed.
Philadelphia have what is known as the Big Bus City Pass which is where you can buy a package of tickets at a discount price that get you entry into a heap of museums and attractions, as well as a bus that you can get a guided tour on.
It is one of those double decker buses without a roof that you see around major cities. For the price, it was really good. We had a guide who talked about every sight we went past and learned quite a bit.
Our first stop was at the Eastern State Penitentiary which was built in the 1820s and housed some of the worst criminals in American history, including the likes of Al Capone.
It was a pretty intimidating place and it would have been a pretty awful place to be back in those days. It was pretty run down now given it has been shut since 1971, but the photos and stuff showed you how it would have looked.
We did a self guided tour with a Steve Buscemi recording telling us about everything we were looking at. It was one of the better things we had seen on the tour so far.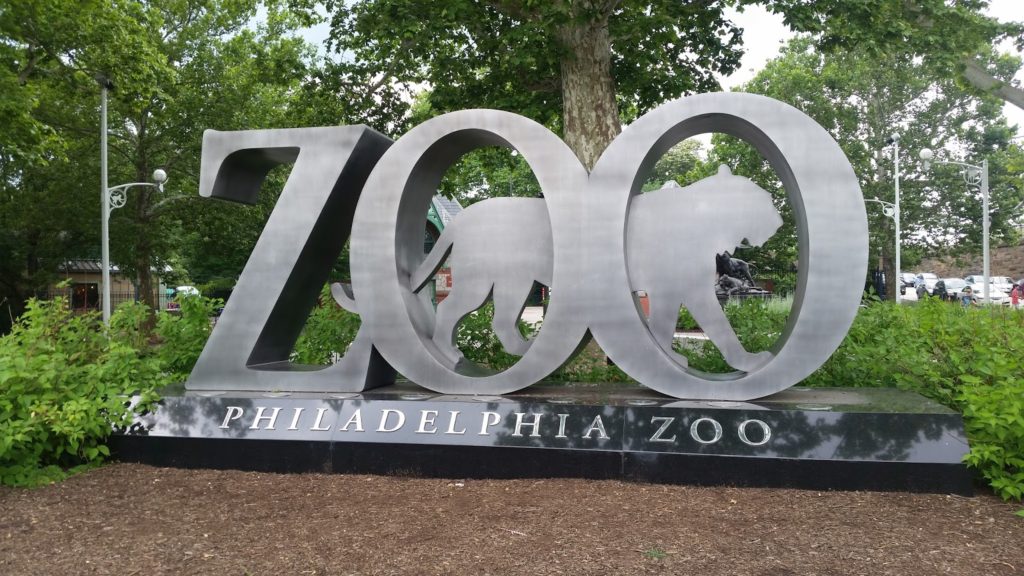 Next it was back onto the Big Bus and off to the Philadelphia Zoo.
Despite it being only pretty small, it was a damn good zoo. It was actually the very first zoo to open in America, so it had a bit of history.
Highlights included the Tigers which actually walked through a clear tunnel overhead, the playful Lions and Giraffes (in different enclosures of course!) and a cheeky little duck who was pinching chips off us at lunch time.
After an hour or two it was back on the bus and off to the next location, that being the Benjamin Franklin Science Museum & Planetary. But on the way we stopped by the stairs that Rocky ran up in his movies which is a pretty popular landmark.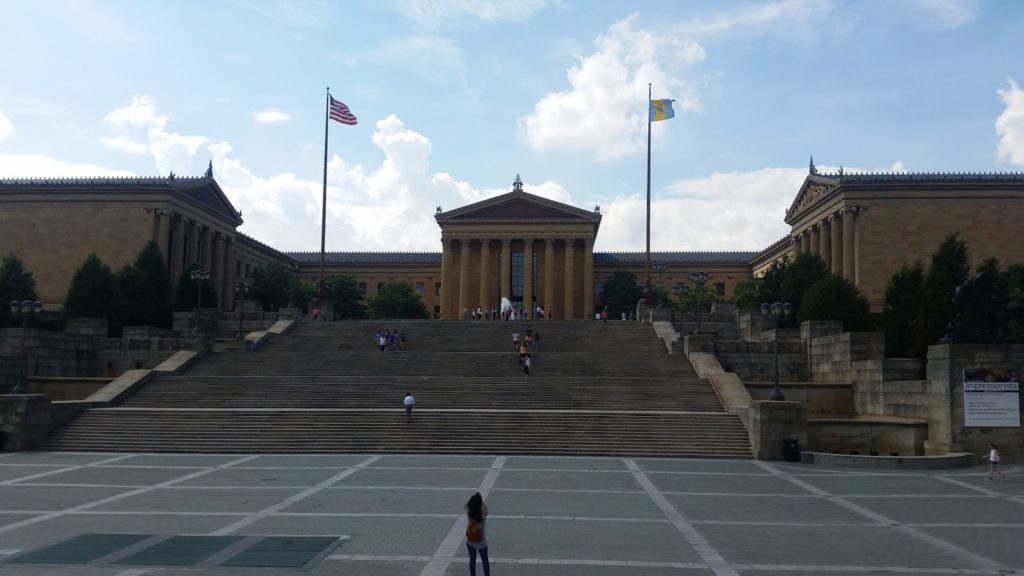 The Science Museum was pretty cool, but we had to rush through a bit as it was shutting at 5:30pm and we only had an hour up our sleeves. We got back on the bus and finished the rest of the city tour that we were very glad we purchased.
After a little rest, we decided to head for some Italian given we were hungry and needed some carbs. It was a fancy restaurant but was not the nicest food we have ever had which was disappointing.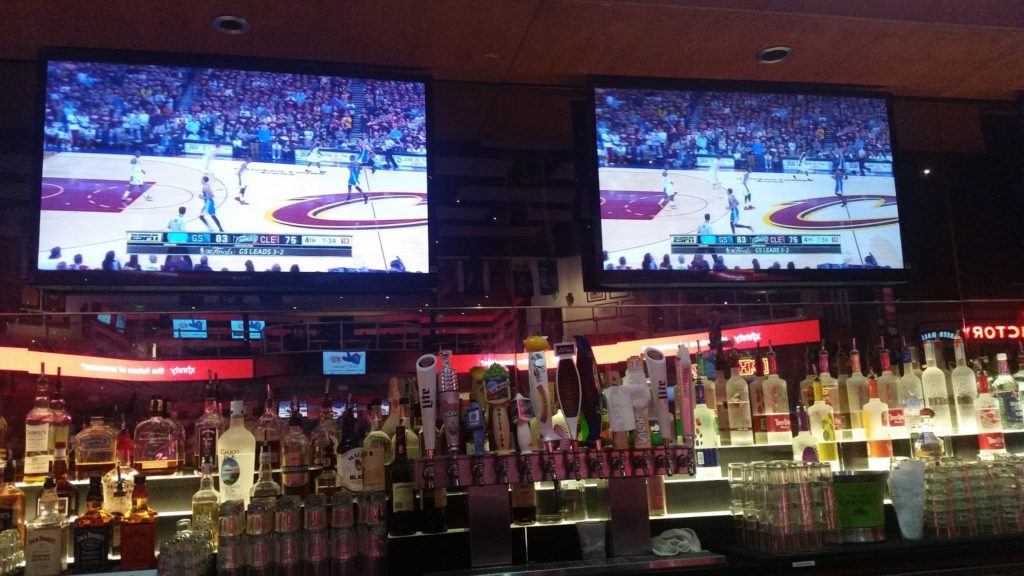 Tonight was Game 6 of the NBA Finals so we were catching up with Renee again to watch it.
She took us to a sports bar in the middle of a complex that had their NFL, NBA, NHL and MLB stadiums. All of the stadiums are in one area with a massive sports bar in the middle.
The place was absolutely packed with basketball fans and there were screens everywhere. It was a good night having a few quiet beers as we watched Golden State wrap up the series and winning their first title since the 70s.
We got back about 12:30am and headed to bed, getting ready for our big drive to New York the next morning. One of the most anticipated stops on our trip!
More Photos from Philadelphia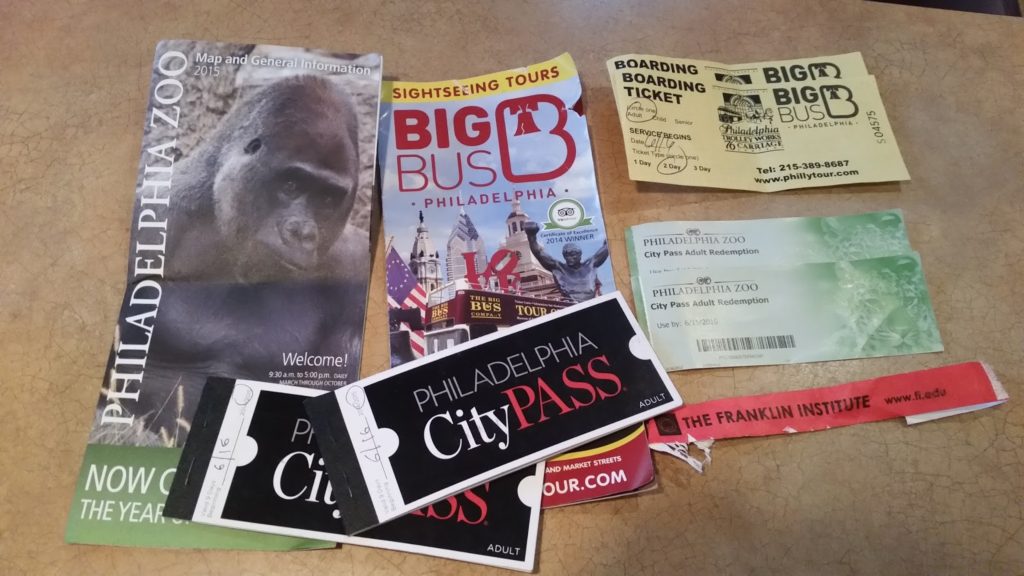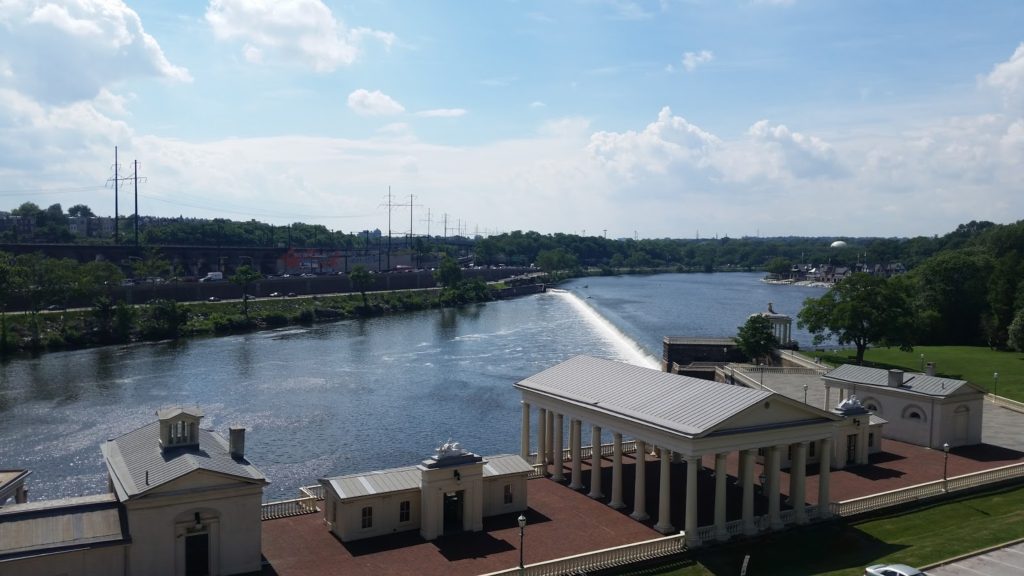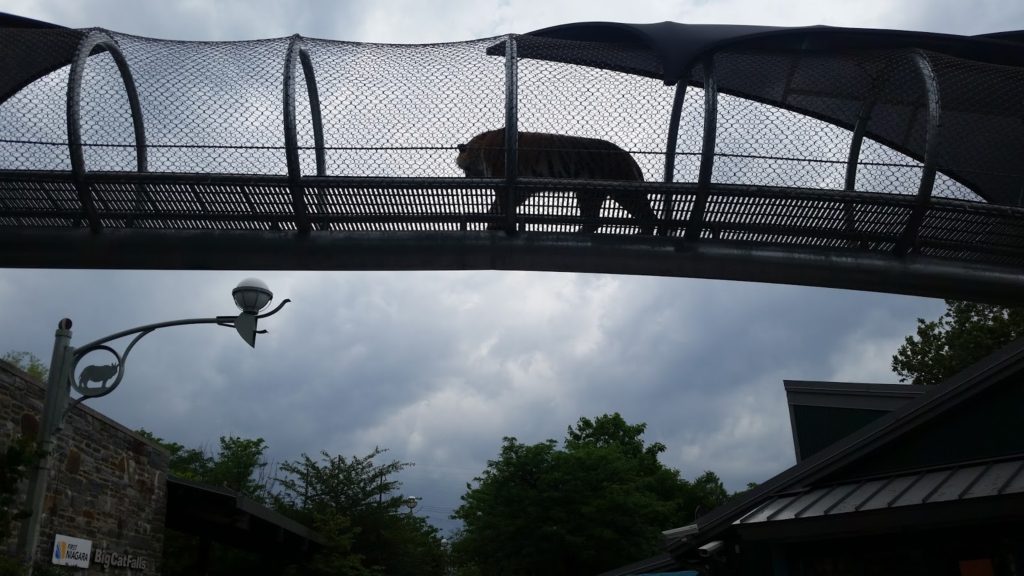 Where We Stayed in Philadelphia