With our three days in Wisconsin Dells now over, it was time to move on to greener pastures. It was yet another loud night of trains driving by all night and loud neighbours, but we were sad to be leaving nonetheless.
It was one of our favourite few days of the whole trip, but today we were heading off to Minneapolis, another stop we were really looking forward to.
We were packed and ready to go at around 9am, but as luck would have it about 10 minutes after we finished packing, the heavens opened and it began pouring down. A bit of a change from usual where our tent usually gets soaked.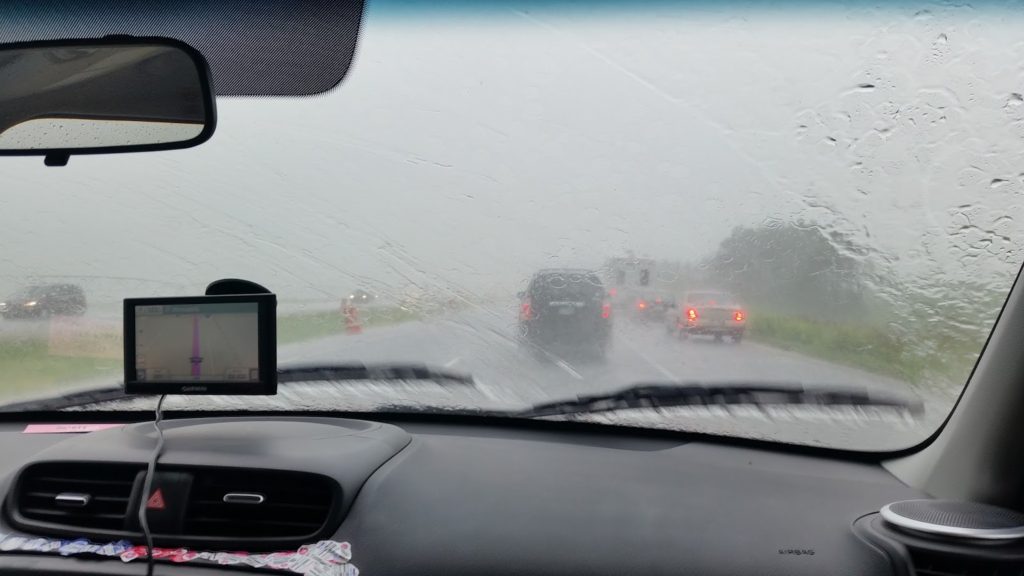 Minneapolis was about a three and a half hour drive with half of it being in pouring rain. In fact it was so heavy that we could barely see in front of us and had to drive around with hazard lights on so that cars behind us were able to see us.
At about 1pm we finally arrive at our Double Tree Hotel and were met by one of the nicest hotel clerks ever. He sounded identical to Pete Campbell off Mad Men and gave us a parking discount and drinks vouchers for the restaurant.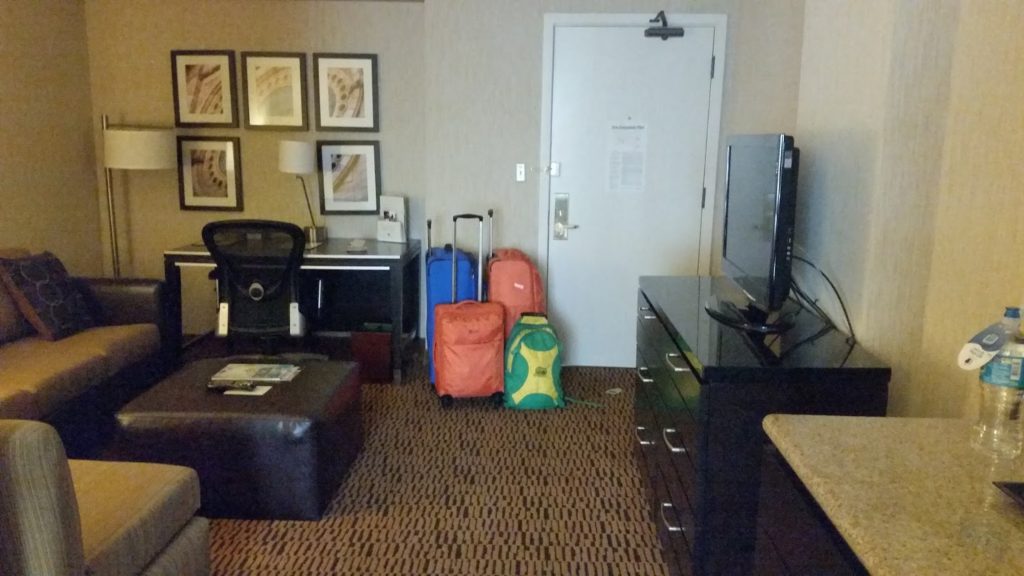 The room itself was a little suite and one of the nicest we have stayed at so far. It even had a little lounge with a second TV and computer desk. We had a little rest and then went exploring.
We started by walking up Nicollet Mall, which was a really long street in downtown full of restaurants and shops where only busses and bikes were allowed up.
Then we made our way to Target Center where the Minnesota Timberwolves play in the NBA. We browsed the shop, which was tiny compared to some of the other teams we had been to, but still had some good things.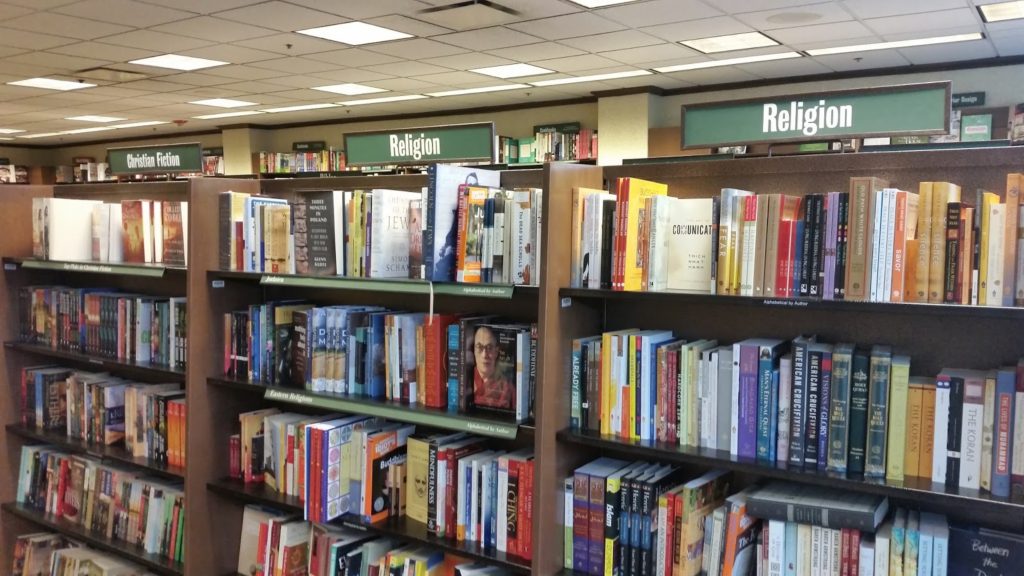 On the way back we headed to a bookshop to have a look around and grabbed a coffee, before heading back to the hotel room to get changed and go have tea.
It didn't take us long to find a decent restaurant as this city has plenty of awesome places to eat. We settled for an Italian restaurant called The News Room which was decorated in old newspaper articles and had televisions everywhere with sports on.
In fact they had 5 simultaneous games of baseball on, which would have been superb if we actually liked baseball. We had some really nice lasagna and stir fry, plus a nice local Minnesota beer.
By now we were pretty tired after a long day of driving and walking around the city, so we headed back to the hotel and watched some telly and caught up on some work on the laptop to make use of the fast internet while we could, before heading to bed.
More Photos from Minneapolis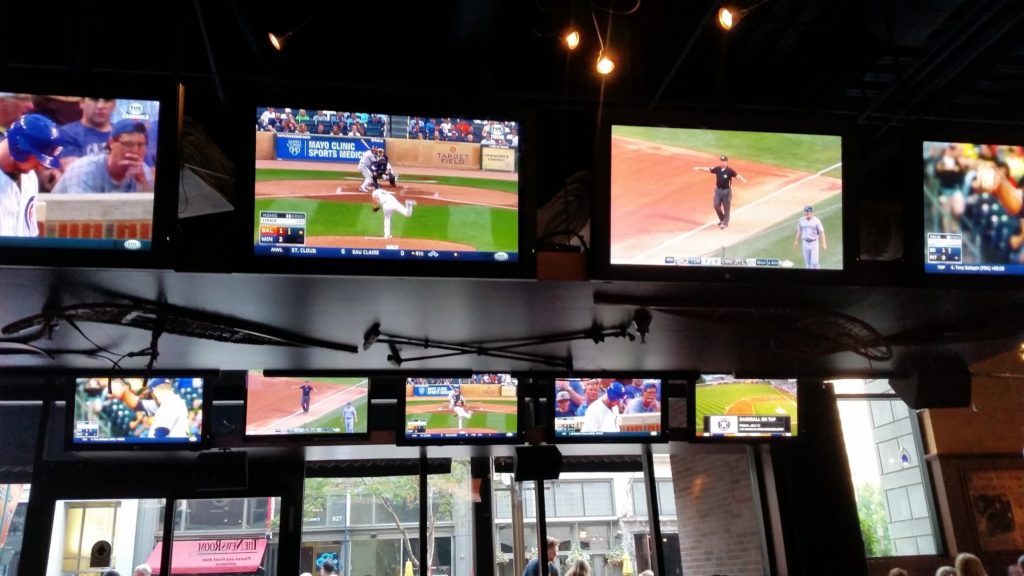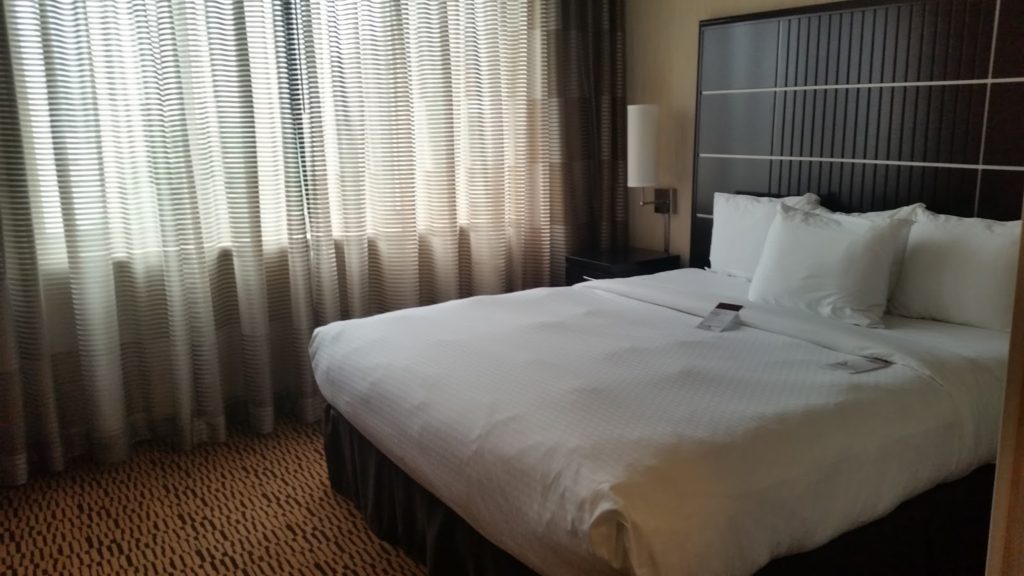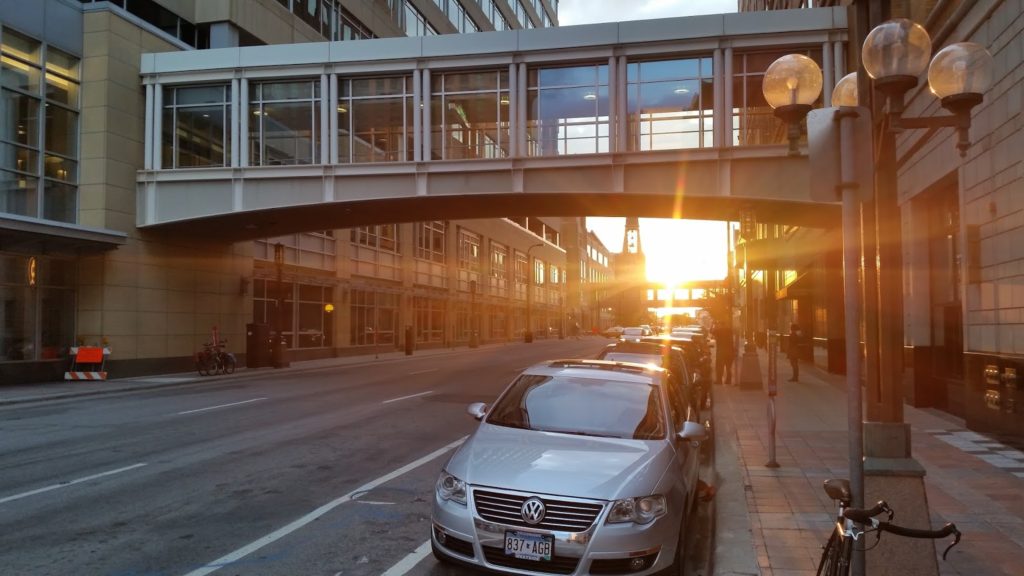 Where We Stayed in Minneapolis