Having a nice sleep in today we head down to Starbucks for some surprisingly good oatmeal and a coffee. While sipping away we jump online and book a bike tour for later that afternoon.
The bike tour being a good half hour walk away we decide to head up there taking all the scenic routes, we found many little historic paths and got lost amongst trees and running alongside the Mississippi River.
We find the bike tour place and being a tad early we head next door for lunch and plonk ourselves down outside for a very nice sandwich and potato chips… Sort of weird to get half a plate of potato chips with a sandwich.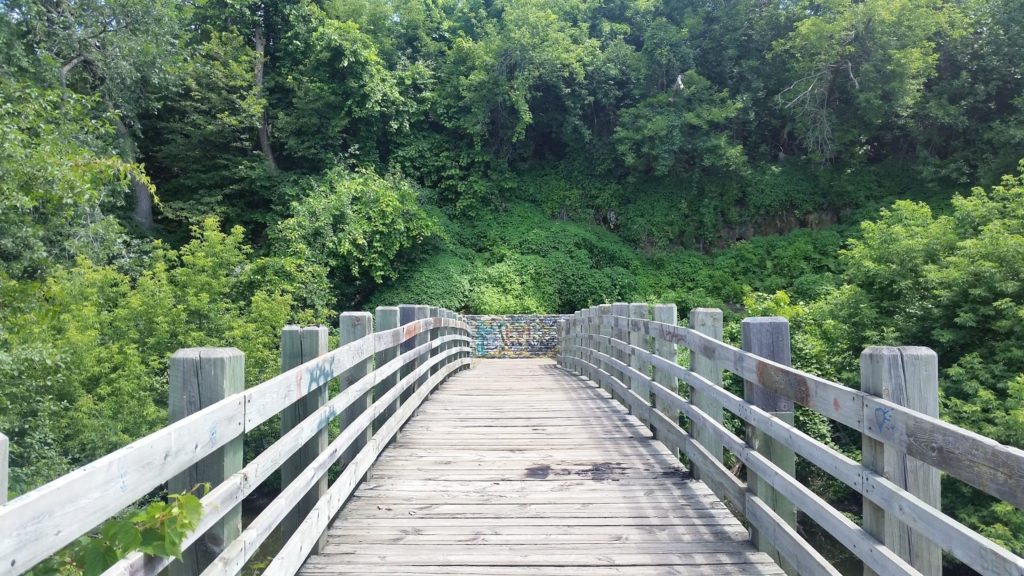 Checking in with our bike tour guide Stephanie we helmet up and get on the road, she tells us all about the flour mills and timber years that were the biggest producers in the USA thanks to the insane power of the Mississippi River flowing through their basements and powering their engines.
We cross many bridges, museums, monuments, statues, parks, fountains and lakes on our 2 and a half hour trip. Minnesota have some of the best bike tracks we have ever seen.
They have stretches of mini roads especially for bikes and they even get snow plowed during the winter.
Their parks are like nothing I have seen before, the original founders of Minnesota were quite strict about preserving land for parks when the city was first getting built with one park for every 6 blocks making it the park and lake Capitol of the USA.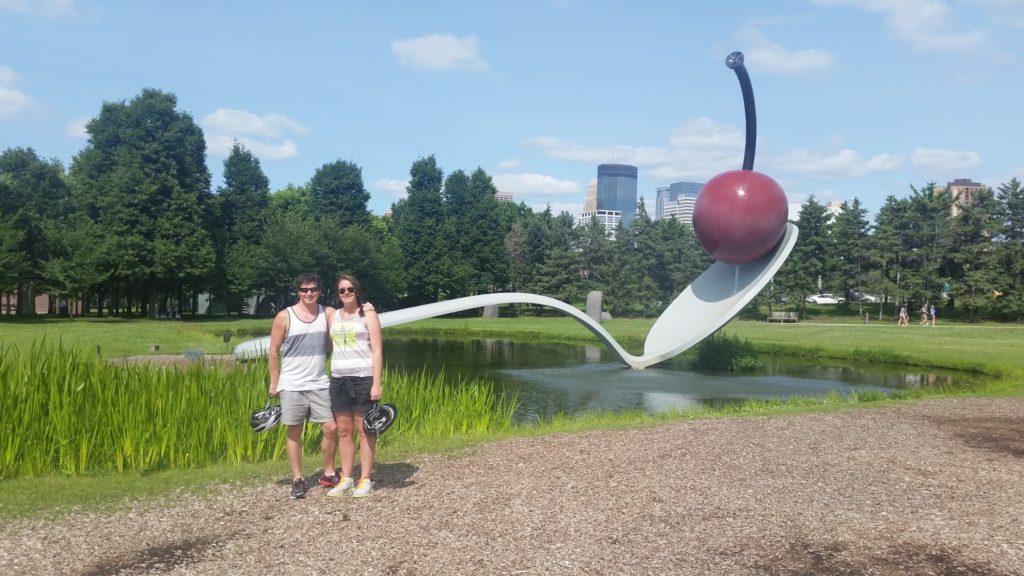 On our walk back to the hotel we make a snap decision to go the the baseball, giving the sport one last chance as the last few games we had been to were a total snooze fest.
To make things interesting we put on three bets, the home team to win, for there to be more than 8.5 runs scored between the two teams and that away team to get 5 runs or more.
We make our way to the nice ticket selling man who recommends a good seat for us newbies and we go inside. The stadium only having been built a few years ago was sparkly clean and very modern. The outside of it was made of sandstone which poked through to the inside, it was quite pretty.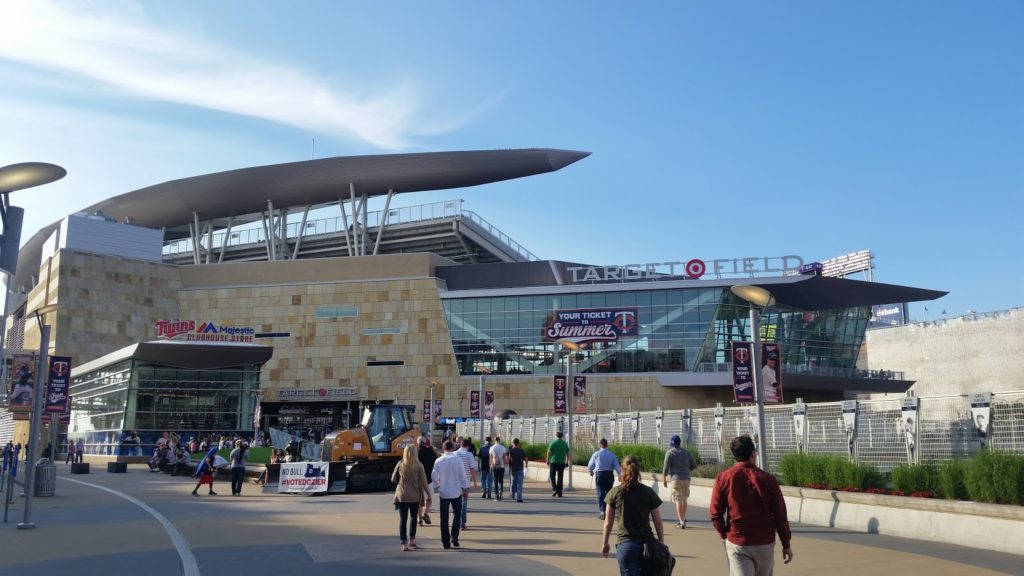 We took our seats on the third tier right behind home base, it was a great view of all the action, we got to see a couple of home runs.
Then after the fourth innings we head down for some tea, then see an opening down the bottom where we sneak in and grab some seats down in the lower sections. It was a great view.
Out of the three bets we made all but 1 got up, the home team Minnesota Twins (who Adam has adopted) making 8 runs but the away team (who Linnie had now adopted) The Orioles only making 3, so we ended up on top for the night which was a bonus.
Before heading back for the night we drop into the team shop where Adam gets a pretty awesome T-shirt, then it's a quick 15 minute walk back through all the happy fans to our hotel where we tuck in for the night.
More Photos from Minneapolis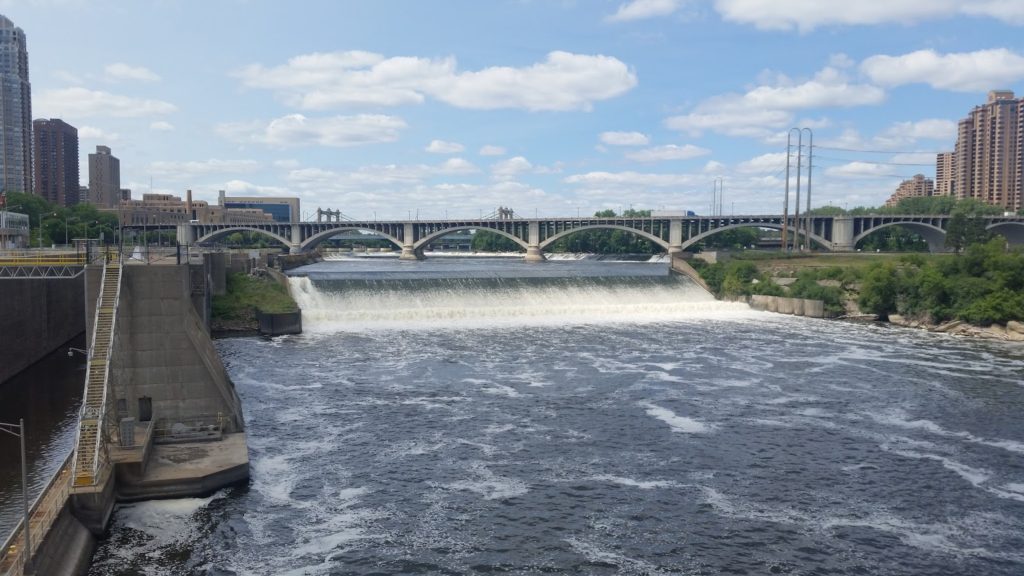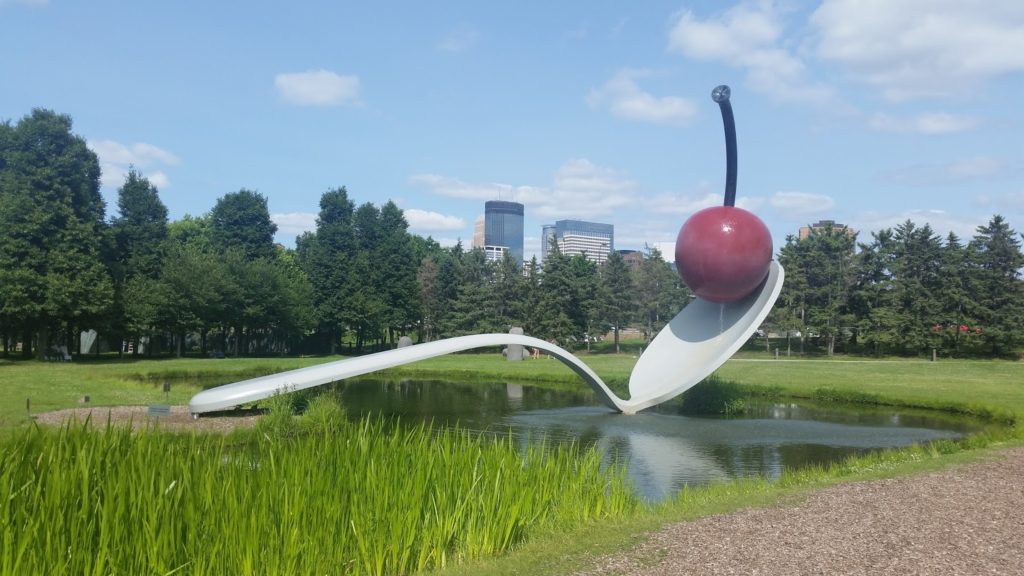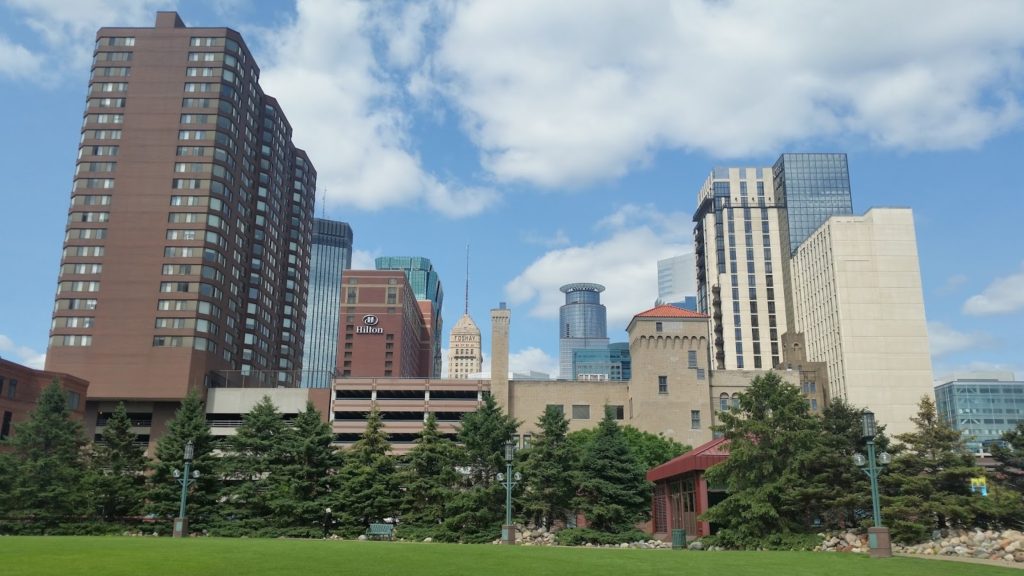 Where We Stayed in Minneapolis