This was it, our last day in New Orleans. We were up at 8am and decided on breakfast at Creole cafe just around the corner from our hotel on Canal St.
After breakfast it was back to the hotel to pack our bags, then we checked out, leaving our bags in the foyer.
We caught up with Beejay and Brandon and decided to go on a walk around New Orleans. Of all the places in New Orleans, we ended up at a property just off Bourbon St that Nicholas Cage bought a few years back that is famous for being a murder house and one of the most haunted houses in America.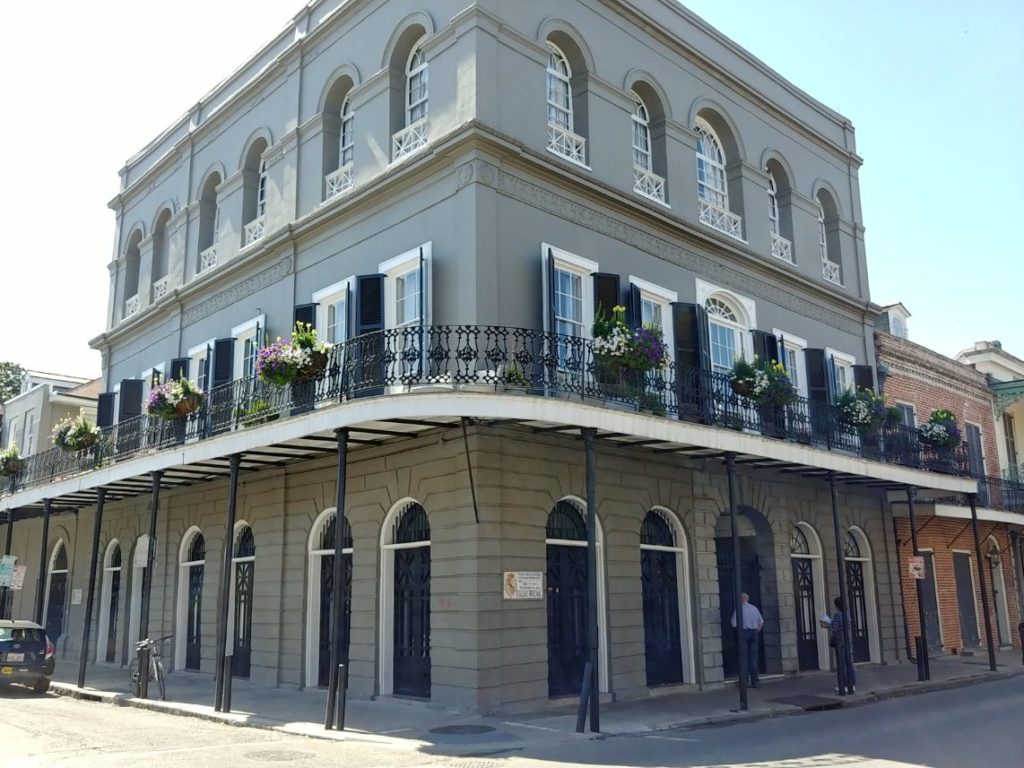 Next up was a walk down Decatur St. We stopped for a coffee at a poor mans Starbucks, grabbed some biscuits and went to a sports shop where Brandon got a Spurs hat.
Our tradition of going to Hard Rock Cafe on our final day continue, with a stop into Bourbon St.
Surprisingly, the meal here was magnificent, one of the best of our holiday. It was a veggie enchilada type thing that filled us up nicely.
We continued our walk after lunch, this time stopping near the Mississippi River and walking through the shopping outlets one last time. Then we grabbed our bags and followed the other two to their new hotel about 15-minutes away.
Now it was time to say goodbye. We got ourselves an Uber with a super nice local who we had a good chat with. The New Orleans airport wasn't that exciting, they didn't even have a lounge, so we had to slug it out with the rif raf.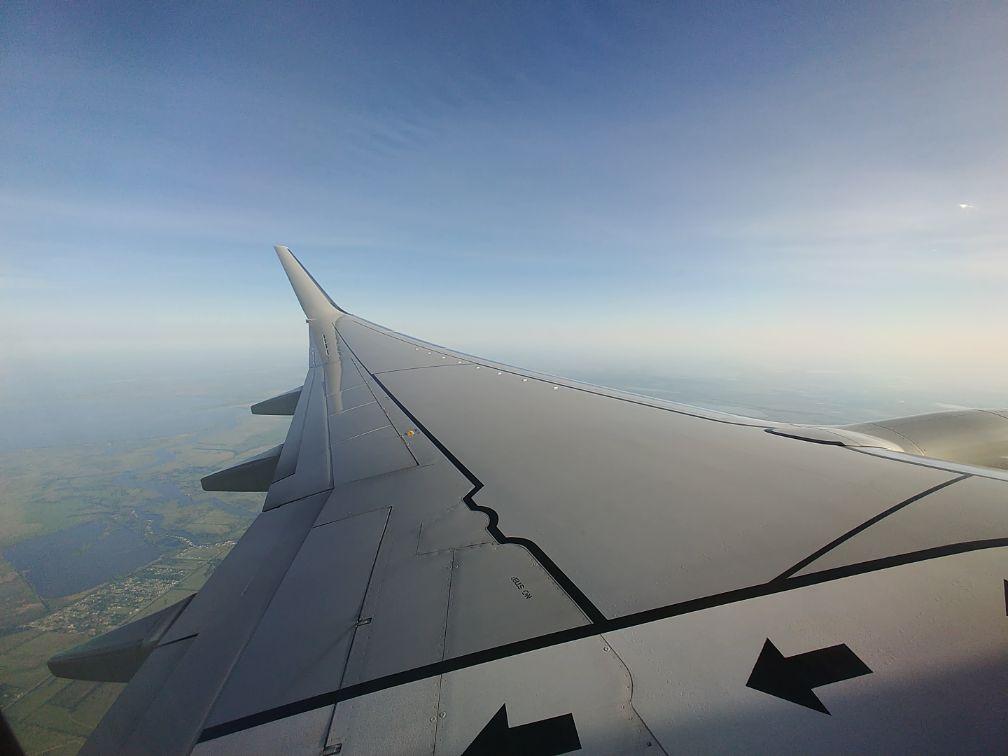 Unfortunately, our flight had been shifted to a later time a few weeks prior. Tonight was the last night of the NBA regular season and it just happened to mean that we'd miss it due to this flight change.
That meant Adam had to follow the text updates on his phone on the plane WiFi. Minnesota were playing Denver, it was 8th vs 9th and the winner would book themselves into the playoffs. What a game to miss!
It was a cracker too. Regulation time ended 101-101 with the Timberwolves missing a buzzer beater. Unfortunately the internet cut out with 52 seconds let in OT and Minnesota leading 105-104. We wouldn't know the final scores until we landed!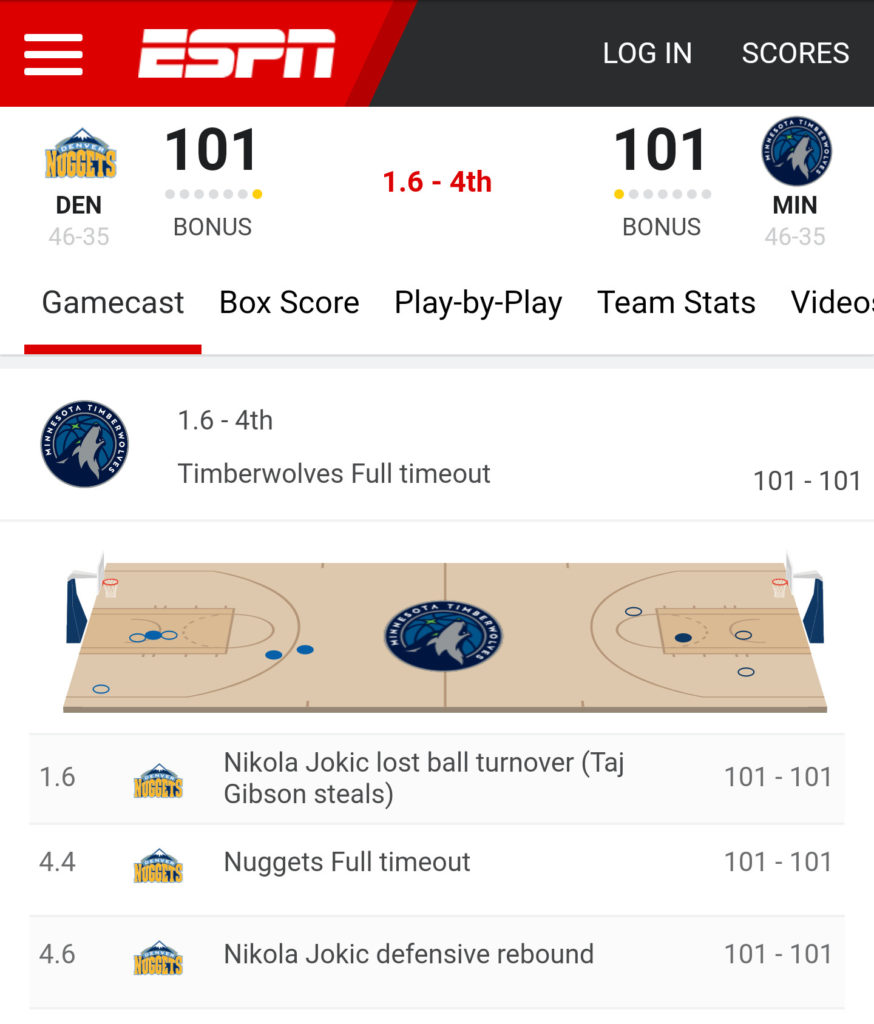 Upon landing, the news was good. Minnesota won 112-106 and booked their first playoffs appearance since 2004.
The good news followed as we found an epic restaurant with good veggie options called Lemonade right next to our exit gate at the airport.
After tea, we caught a shuttle bus to our hotel and by now it was about 10pm. We chilled out in our room for the rest of the night before going to sleep.
We were staying at the Crowne Plaza and for some reason got upgraded to a different room. A nice way to end our last day!
Last Day in New Orleans Photos