We rose a little later today at around 10am, still a little tired from a big day yesterday at the Whitney Plantation and Raw. Today we were visiting the World War 2 museum.
First stop was breakfast, where we decided to stop in to the popular Ruby Slipper Cafe. As usual it was packed out, but someone was just leaving as we arrived so we got lucky to get a seat.
Today's plan was to go to the World War 2 museum which is rated as the #1 thing to do in New Orleans, as well as being rated one of the best museums in the world, and highly recommended by our tour guide from the Evergreen Plantation tour last Friday.
This place was massive. It was spread out over a few buildings with about 4 levels on each. You could probably spend an entire day here, but the crowds of people would make that a little annoying after a while.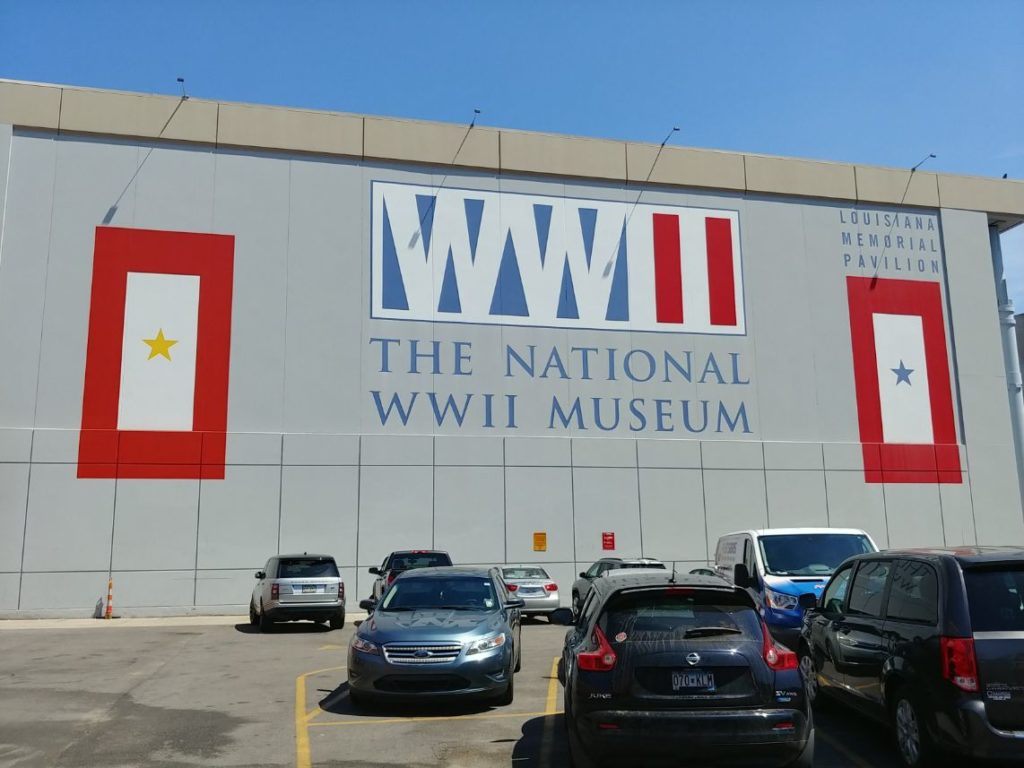 We started in the Normandy Beach invasion area, which was quite interesting given we had visited Normandy Beach only last year. It was actually quite fascinating and we learned a lot.
Next we headed to the cinema for a 4D movie called Beyond All Boundaries which was about WW2.
It was narrated by Tom Hanks and other Hollywood stars and lasted about an hour. It too was fascinating.
Then we spent the next hour or two going through the museum, learning how Hitler came to power and how WW2 began. It was more about the USA's involvement in the war, but still was interesting nonetheless.
After finishing up at the World War 2 museum, we headed back to Picayune Social House for lunch, which was yet another delicious feed.
World War 2 Museum Photos
The four of us decided to go for a bike ride after lunch down to the wealthy area of town where the mansions are. Along the way we saw the Elms Mansion, Sandra Bullock's house, plus a nice little park where we did a lap.
It was now time for WWE Smackdown. As fate would have it, our seats were upgraded at the Will Call window and our new seats were located almost exactly where we'd snuck into last night. We still have no idea why we got the upgrade to this day.
This was our fourth wrestling event in five days and we were beginning to get a bit fatigued by it all. Smackdown is not the most exciting show at the best of the times, but the good seats mad a big difference.
Highlights weer Paige becoming the new Smackdown general manager, Carmella cashing in money in the bank and yeah… that was about it.
Once the show finished, we decided to go our separate ways and headed back to the hotel.
Smackdown Live Photos
Bike Riding Photos